Many parents are tired of the standard boy or girl-themed baby shower. Who made pink and blues the traditional baby colors for girls and boys anyway? Maybe you are waiting on the gender reveal, so you have decided to host a gender-neutral baby shower.
No matter the reasoning, below are tips and tricks to have a successful shower that will leave you feeling accomplished.
Find a Gender Neutral Baby Shower Theme
There are some fantastic ideas for gender-neutral themes. These are just as simple as if you were hosting a boy or girl shower.
The first thing to remember is to pick a theme or color scheme the parents would like. If they are decorating the nursery with ballerinas, teddy bears, sports, or Noah's Ark animals, the baby shower decor should follow suit. If the shower has no theme, at least pick colors the new parents want and are possibly using in their nursery.
There are many exciting options.
Boho Theme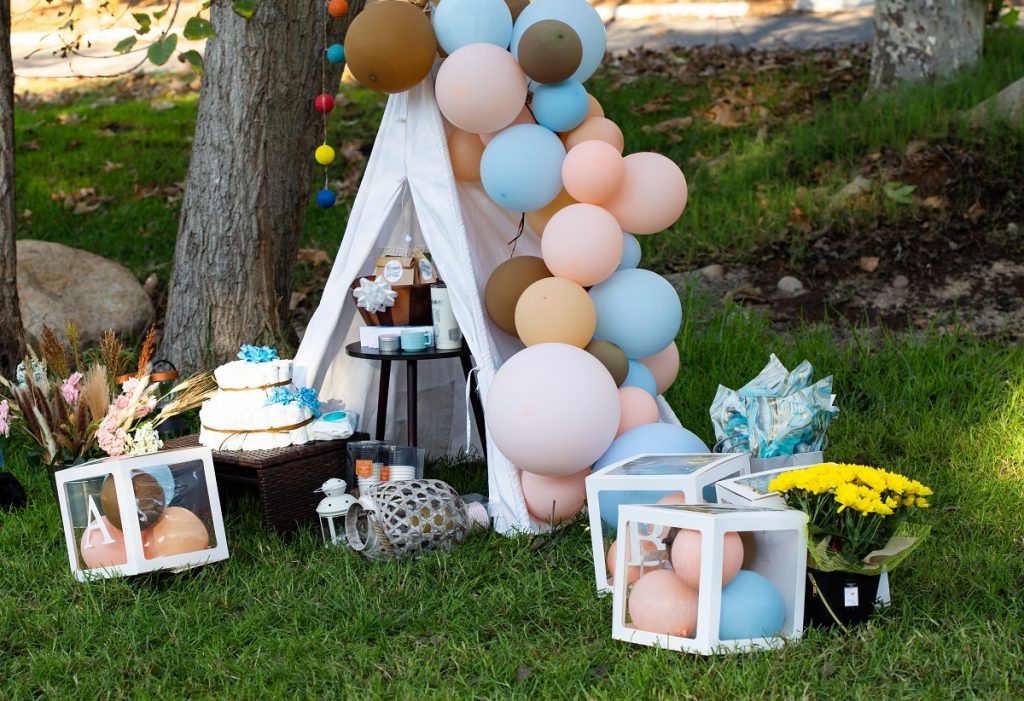 You may opt for a boho theme if this fits your personality type. This is your chance to decorate with laid-back or bright colors, rustic-inspired designs, and bold artistry.
Bumblebee Theme
Another gender-neutral theme is a bumblebee baby shower. This color palette may include yellow, black, and white. Featuring decorations that are honeycomb themed is such a cute idea, whether for a boy or girl. Be sure to decorate with sunflowers for an extra special touch.
Garden Party Theme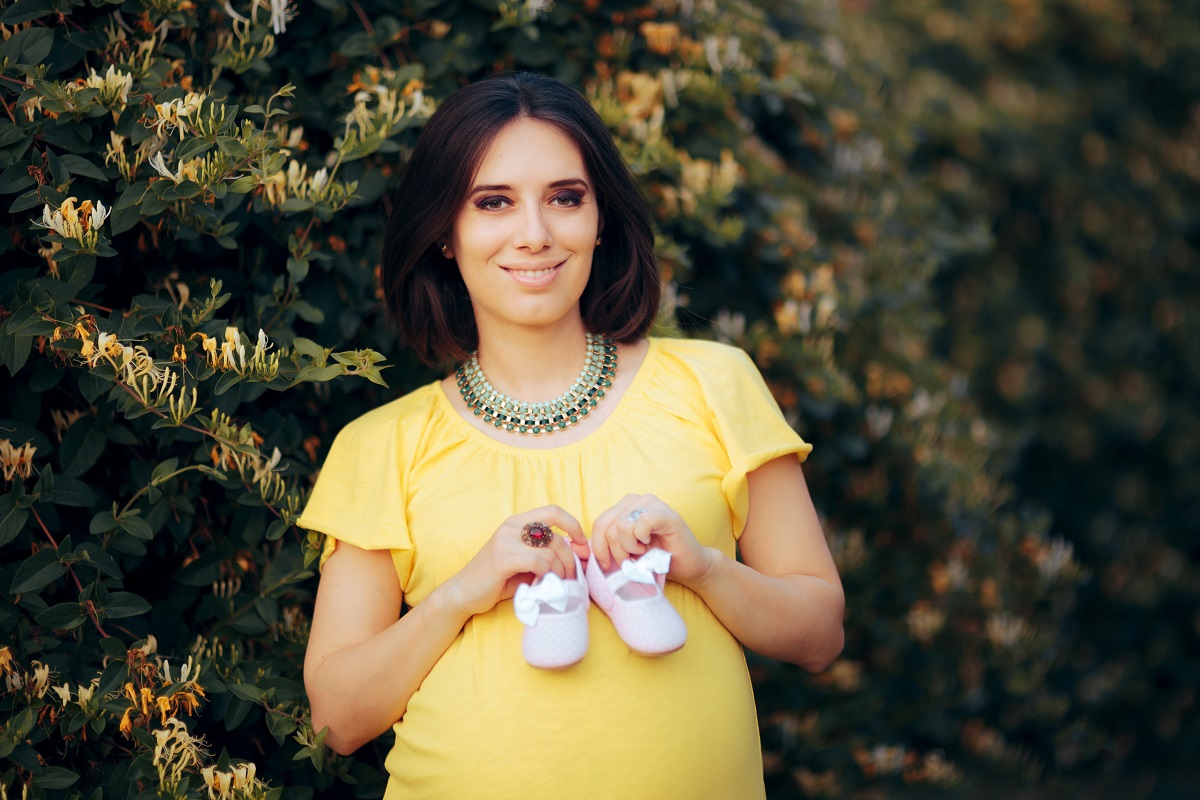 If you're hosting a shower in the spring or summer, another idea would be to have a Garden Party. Let the season inspire a pastel color scheme to welcome your new baby. This idea is very versatile, as it allows you to incorporate succulents and many forms of greenery for decoration.
Night Sky Theme
A Night Sky Theme is a wonderful option. Colors used in this theme may include white, mint green, and gold. Incorporate moon designs into your invitations, decorations, and party favors.
Oh, Baby Theme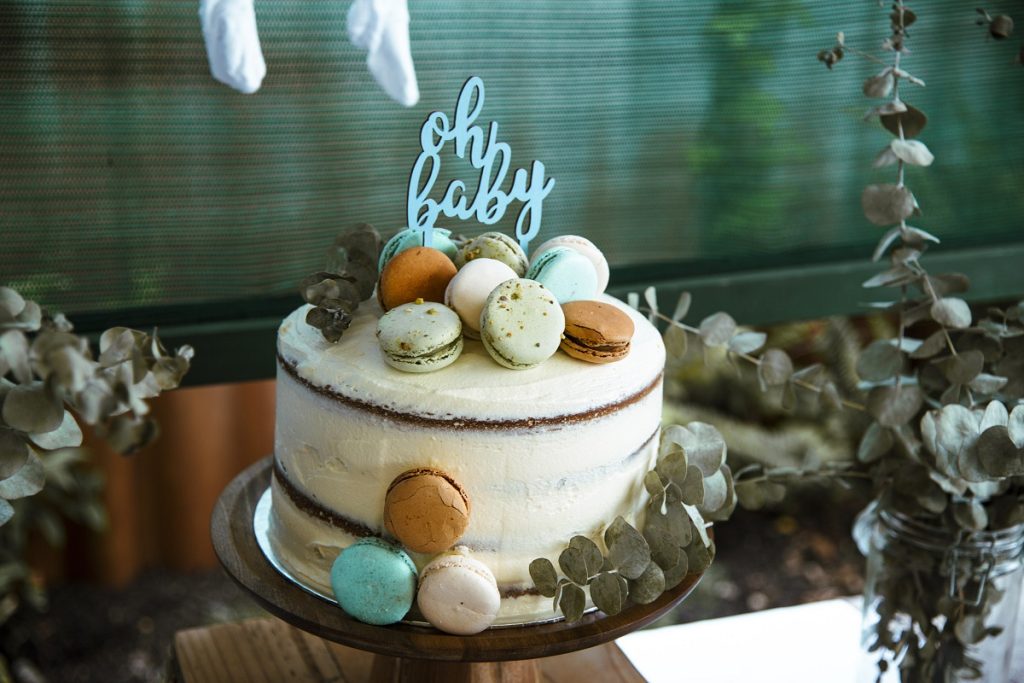 This "Oh baby" theme celebrates the birth of the child, whether it be a boy or a girl. While you can find decorations in this theme in blue or pink, you can easily find decor in gender-neutral colors. You may want to purchase a guest book that ties in with an "Oh Baby" theme.
Twinkle Twinkle Little Star
Celebrate your little one with a Twinkle Twinkle Little Star-themed event. You can include gold and silver accented decor on your invitations. Include gender-neutral elements such as baby elephants on the cake and stars. If you are searching for other ideas, visit Esty for inspiration.
Winnie The Pooh Theme
If you're hosting the baby shower, talk with the mom-to-be about a Winnie the Pooh theme. The cute and cuddly characters can be featured throughout every aspect of the shower with bright colors.
Woodland Theme
Colors, materials, and woodland animals from nature make for a popular gender-neutral theme. Stuffed animals used for the shower can migrate into the nursery,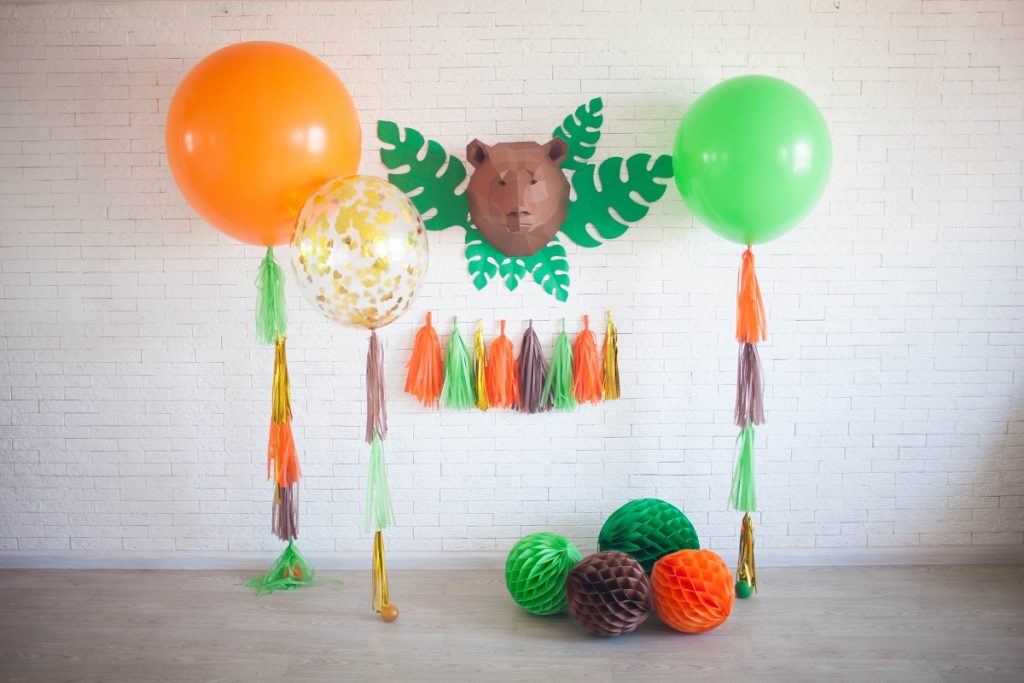 You can celebrate any of these themes with appetizers and foods of your choice. You can opt for a brunch with banana pancakes, bacon, eggs, and mimosas, a build-your-own taco bar, a barbeque, or a potluck.
What Colors Are Gender-Neutral For A Baby Shower?
Both pastel and bright shades of green, yellow, beige, brown, white, gray, and red are among the colors considered neutral.
Depending on the theme of your shower, many neutral colors may fit. Feature dessert tables and centerpieces to be silver and grey if you're going with the moon or twinkle twinkle theme.
Colors such as black, yellow, and white may be great options for cutlery and plates. This would tie into the sunflower or bee baby shower idea.
Greens and neutral colors decor can be selected on Etsy or Amazon. You could also choose to go with gold and yellow balloons and a silver backdrop for other neutral decoration ideas.
Create Baby Shower Invitations
Homemade invitations are a super easy way to cut costs for your baby shower party. You can find printable cards on Etsy in all styles and party themes. Search for your favorite theme online or go with virtual invitations. You can even cater your floral arrangements to the colors of your invite! Keep virtual cards in mind also for your next birthday party.
For example, you may choose to select cards that feature woodland animals, such as a fox or elephant, if you are choosing a woodland baby shower theme.
Once you have your theme picked out, you can throw a little confetti in the invites to make it extra special. You can even buy stickers and colorful paper to custom-create your cards if you're feeling creative.
What Are Gender-Neutral Baby Shower Games?
There are many types of games that you may want to include. You could even use these ideas again for a gender reveal party. Playing between two to three games is a good number to keep the guests feeling engaged.
Download printable cards featuring Bingo, guess the baby name, or name the baby song. Buy a balloon arch so guests can take pictures at the event with photos to leave behind or take them home.
You can also have the guests change a diaper on a baby doll blindfolded. Your guests will have fun deciding who did the best job with little direction.
For other unique baby shower ideas, set up an arts and crafts station. For example, if you're going for a woodland theme, have guests make cute baby animals to spread the joy of the event. You can make teddy bears, foxes, or elephants. Just leave out some scissors, markers, and glue.
Put Your DIY Skills to Use
Gender-neutral baby shower decorations can be made in a variety of ways. You might be able to repurpose items you have, print materials and direction sheets online, or buy decorations readymade. Making decorations, favors, and even cakes yourself may seem to be the economical choice, but this is not always the case.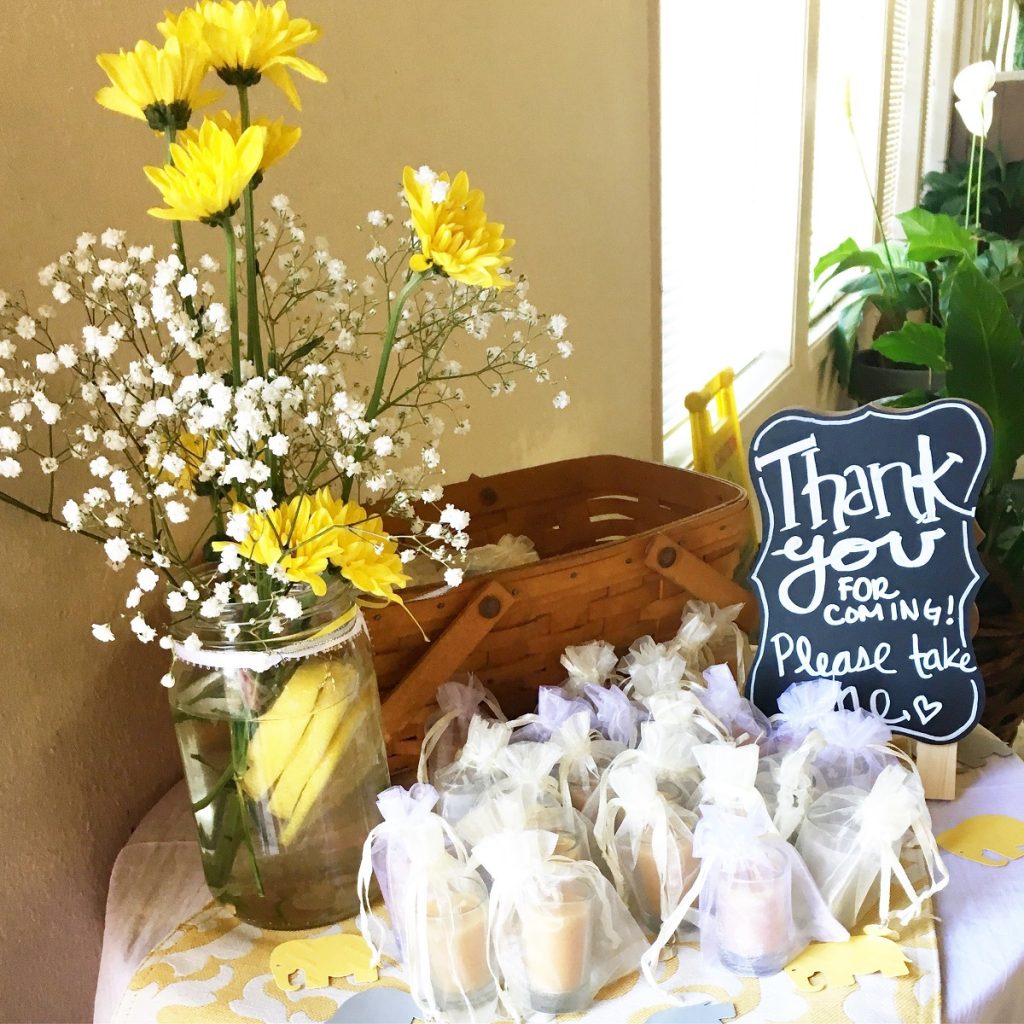 Here are a few examples of what you can do.
You can print out multiple themes for a banner online and create your version of magic.
For a jungle baby shower, you could purchase low-cost greenery from any craft store to decorate the space.
Include baby blocks or children's books in the decor for an added touch to keep the cost of materials you have to purchase to a minimum if these are items you already have on hand.
Opt for fake flowers that match your neutral color scheme to put into mason jars for centerpieces. These can easily be decorated with cute sayings, stickers, or other items.
Even baby shower favors can be homemade. If you're super crafty, you can thank the guests by making take-home essential oils or soaps. Buy some beads and other crafts to make the guests take-home keychains.
Visit the local craft or dollar store for tableware that matches your color scheme.
Choose from gender-neutral cupcake frosting, such as green or yellow, if you choose to bake your cupcakes or cake.
There are so many gender-neutral baby shower ideas that you can alter for your party, so the shower you host may be a milestone for the parent awaiting the birth of their little one.