Rustic baby showers have gained a vast amount of popularity over the years. This guide will include various ideas regarding appropriate decoration, game ideas, and food options.
What Is a Rustic Baby Shower Theme?
A rustic baby shower theme may include vintage decor. It may consist of wood-accented decor, mason jars, and vintage regalia. Hosts will often make the centerpieces to have wood pieces or backdrops.
Rustic Baby Shower Ideas
There are a variety of party decorations you can use to create a beautiful rustic look. The great thing about this theme is that you can use the decorations again for other events like a bridal shower.
Mason jars are a trendy decoration for this type of party. Decorate the outside with burlap that you can find at any craft store. Place fake or real flowers inside of them, snacks, or candles.
Other ideas include a farmhouse vibe or a countryside feel. You could also use this theme for a rustic wedding with similar decor, which will tie into a backyard bbq event.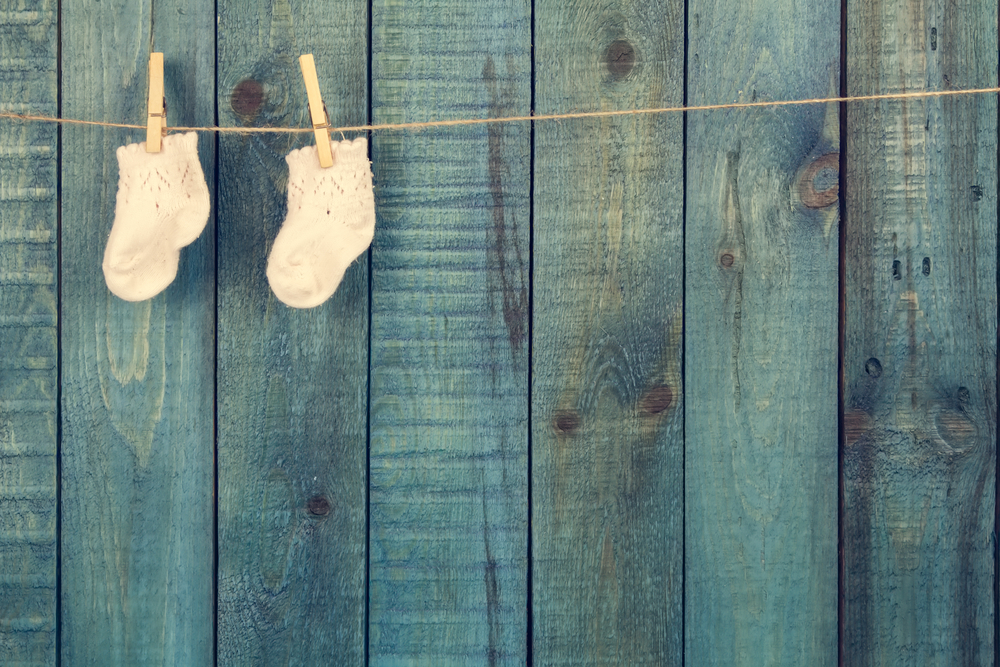 Tans and light greens are great color choices when decorating. Deep greens and blues will pair well for a bolder look. Pair any woodland animals, such as a fox, when shopping for party supplies.
For a classic rustic creation, include greenery, colored fabrics, and flowers in the design. You can decorate wood slabs throughout the baby shower party to hold mason jars, party favors, or item displays.
Diaper cakes are also a great option to add some more rustic decor. When making these, add burlap around the outside to pair it well for a rustic look.
Woodland Baby Shower Theme
Woodland decor will pair with the rustic look nicely. Table decor may include woodland cupcake toppers, and you can find printable woodland-themed decorations on Etsy or Amazon.
Woodland animals are easy to use for a gender reveal. Since this is also a gender-neutral style, soon-to-be parents may find helpful ideas when decorating for this event.
Farmhouse Baby Shower Ideas
This theme utilizes burlap, distressed-looking decor, and rich brown colors. Your baby shower backdrop may include a burlap banner with the baby's name printed on the front.
Other ideas include a charcuterie board using wooden planks to display the yummy items for guests to eat. For a gender-neutral shower, moms can tie this in with a BBQ with great options for customization.
Rustic Baby Shower Invitations
There are so many design ideas for rustic invitations. Many have wood backgrounds or include baby animals in the design, which can work well with a gender-neutral shower or a boy baby shower.
Choose printable cards with accent colors such as pink, blue, green, and yellow. These cards will depend on the gender of the baby and if you're revealing that information. Add some confetti to the card for flair when sending them out to guests.
Rustic Baby Shower Favors
Baby shower favors are a great way to show guests your appreciation for coming to the event. Some adorable ideas include giving each guest a succulent they can take home. Customize it with a personalized message thanking them for coming.
You can add some burlap around the individual pots for a rustic look. Other creative gifts include custom-made soaps or loose-leaf tea.
Rustic Baby Shower Decorations
Trying to narrow down choices for decorations can be daunting when there are so many options available. Once you narrow down your venue and color choices, you'll be able to start choosing the right rustic décor that will help bring the whole theme together.
Budget-friendly Rustic Theme DIY Ideas
As fun as decorating for a bay shower can be, doing it on a budget can be frustrating. Be sure to check out these great suggestions for decoration ideas if you're looking to host a cute baby shower that won't break the bank.
Mason jars
You can easily purchase Mason Jars at any art store or grocery store. Decorate them with tea-light candles, handmade signage, or flowers from your garden.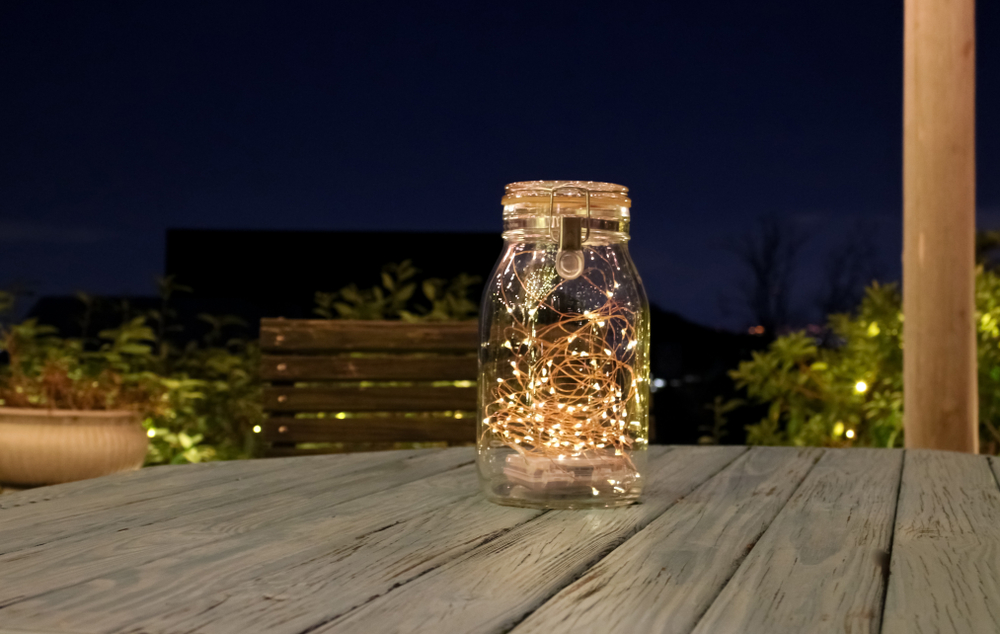 Burlap
Burlap is a versatile fabric that you can use to create a beautiful rustic look. Make your tablecloths by purchasing some burlap. Decorate specialized gifts and centerpieces with this material as well.
Measure the dimensions of your baby shower table to ensure you have enough burlap material to create the perfect tablecloth. You can even order a baby shower banner made of this material.
Greenery
You can purchase greenery bundles on Etsy or Amazon. Ensure that your order matches your color scheme.
For a baby boy, consider colors such as green and blue when creating the perfect look. For a girl-themed shower, rose gold, yellow, and dark green may be suitable when paired correctly.
Rustic Theme for Baby Girl
Pink and brown accents are a trendy color scheme when creating a rustic feel. Opt for items like wood banners accented with pink roses.
A unique idea is to paint mason jars pink and tie them with burlap, which is an easy DIY if you do not want to order them. Pop in some greenery for the centerpieces.
Create a naked cake for the dessert table. It's gaining in popularity for rustic baby shower themes.
A naked cake has no frosting on the outside. Pink buttercream frosting is also a great option when you're thinking about a girl's shower.
Rustic Theme for Baby Boy
You can easily customize this by including blue accents in your decor if you have a boy baby shower.
Choose a flannel color scheme for a unique boy color. Diaper cakes can be created and tied with flannel ribbons or burlap.
Use a wooded backdrop stating "Oh Baby" if you have a gender-neutral rustic-themed shower.
You can make balloon arches easily to include any boy-themed colors you wish. Choose from white, blue, green, or yellow.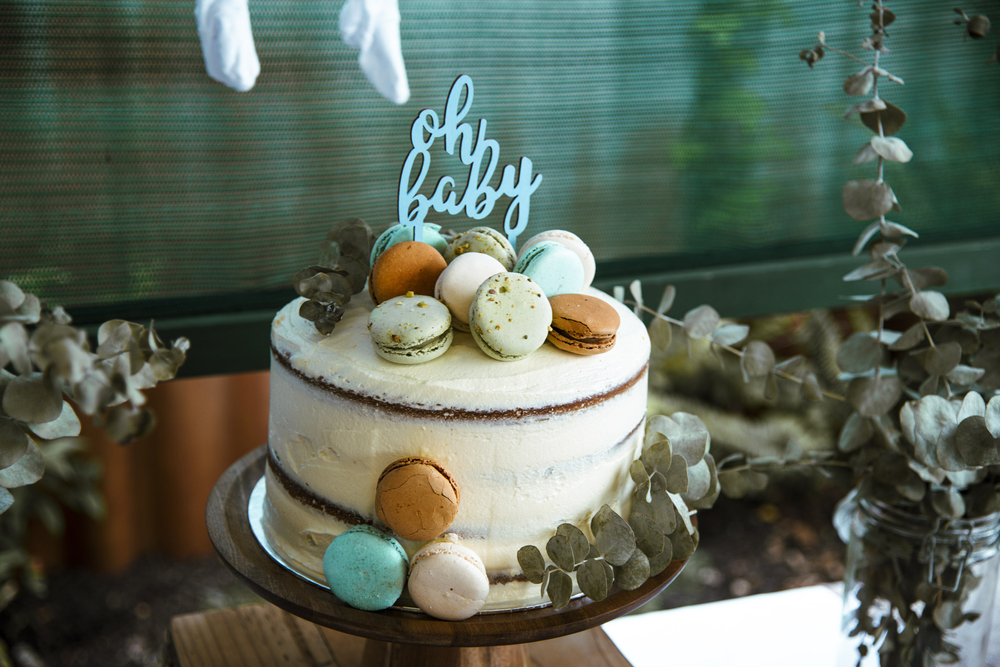 What are Some Baby Shower Games for a Rustic Theme?
You can buy printable baby shower games to entertain your guests off of Etsy.
These include games such as "Guess who Said It – Mommy or Daddy?" Other games include Guess the Baby Food or Baby Trivia. Baby animal names are a great guessing game for guests to participate in as well.