Christmas is about spreading joy, making it an ideal time to celebrate mom-to-be and her soon-to-arrive bundle of joy. If you need to know where to begin when planning a Christmas baby shower, help is here!
What Is a Christmas Baby Shower?
A Christmas baby shower is a winter baby shower-themed party usually held during the Christmas festive season.
As the name suggests, a Christmas shower features anything Christmas-related. You can include this theme in the baby shower invites, party food, decor, and fun activities played by guests. 
Christmas Baby Shower Ideas
The Christmas holiday offers lots of inspiration when planning a baby shower- snow, Christmas trees, Santa, reindeer, snowmen, mistletoes, presents, and more! 
Don't forget to feature white, silver, gold, red, green, or brown in your party decor. You can also add hints of pink or blue for a gendered party.
Below are Christmas-inspired baby shower ideas to use for your festive pre-baby party.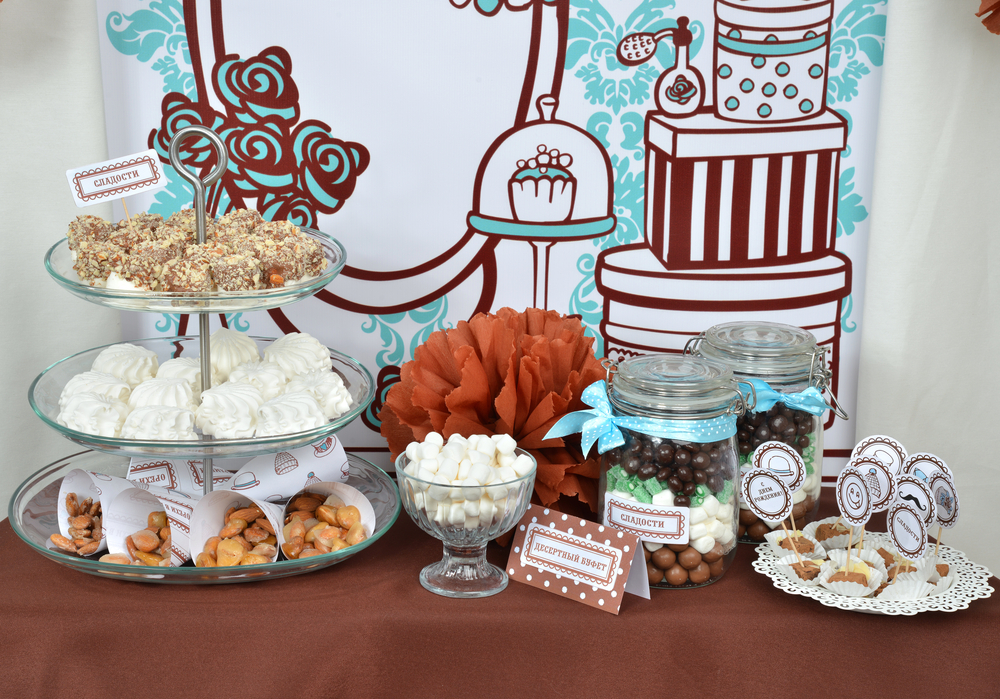 Baby, It's Cold Outside
A "Baby It's Cold Outside" party is an excellent choice for any winter or Christmas baby shower. The theme is a favorite for winter baby showers, so getting invites, banners, other signage, and party decorations will be hassle-free. Take a peek at Etsy, Amazon, and Pinterest for inspiration.
You may also use the following "Baby It's Cold Outside" Christmas baby shower ideas:
Use shades of white and silver for your primary color palate. Add blue or pink tones for a baby boy or girl's baby shower.
Add giant icicles and faux fur around the gift table.
Decorate your entryway with white balloon garlands or bouquets.
Decorate walls with flocked Christmas wreaths. 
DIY Christmas-themed baby socks into a banner.
Bake sugar cookies in various Xmas and baby-themed shapes, e.g., Santa Baby onesies, snowflakes, Christmas trees, or snowmen.
Feature "cakesicles" with snowflake decorations or sprinkles on your dessert table.
Add a "Baby It's Cold Outside" cake topper to your baby shower cake.
Add snowflake confetti on table tops.
Use snowmen figurines as table decorations.
Keep guests warm with a hot chocolate, coffee, or herbal tea bar.
Christmas Tree
No Christmas holiday party decorations are complete without a well-decorated Xmas tree; the same applies to a Christmas-inspired baby shower. 
Here are superb ideas of how to incorporate the Christmas tree into your baby shower:
DIY an evergreen tree using diapers, Xmas ornaments, and a Santa hat as the star.
Use Christmas tree-themed straws, plates, cups, spoons, and napkins.
Place Christmas trees in strategic areas of the baby shower venue. Decorate the trees with festive red, green, and gold ornaments. Also, hang bibs and rattles as ornaments. After the party, give momma the baby items as shower gifts. 
Use miniature flocked evergreen trees and silver tinsel as table decorations.
Bake a multi-tiered baby shower cake with Christmas tree-shaped frosting.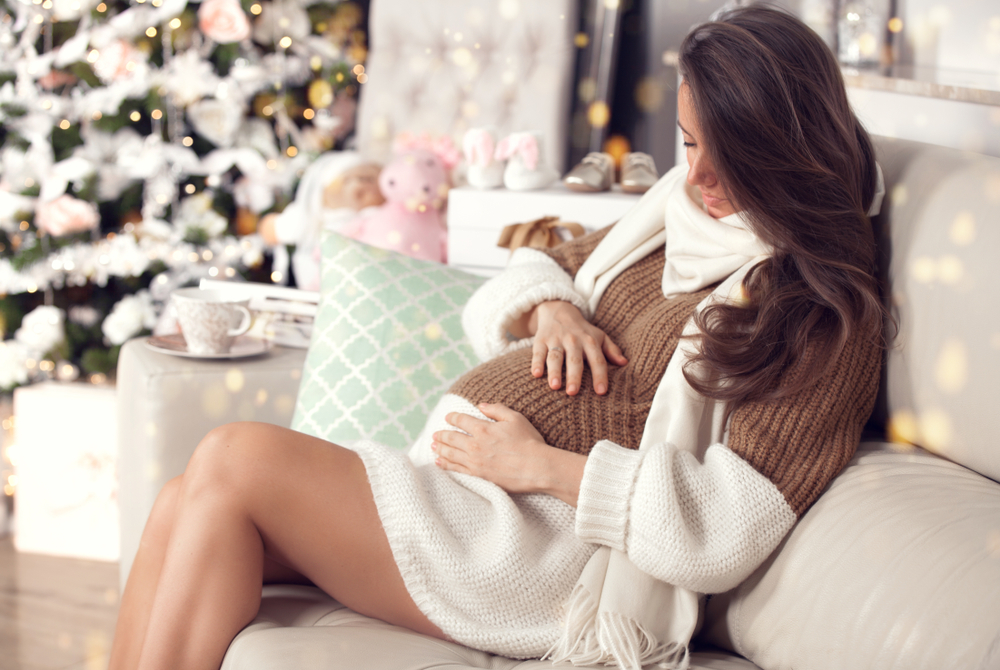 Winter Wonderland
Are you looking to have a magical Christmas baby shower? If yes, a winter wonderland baby shower is a great idea. Here are a few enchanting winter wonderland shower ideas:
Use white, silver, and gold decorations.
DIY twinkling twig trees using silver handpainted twigs and bright lights.
Use bright white tablecloths with glittery runners.
Decorate serving tables with white glitter to imitate snow.
Place giant and tiny silver icicles as decorations.
Dangle silver snowflakes from the ceiling.
Make or buy a snowflake garland backdrop surrounded by twinkling trees and white faux fur.
Use white artificial church candles, mini-flocked Christmas trees, or white roses as centerpieces.
Prepare white chocolate cake pops, chocolate-dipped pretzel rods, and snowflake cupcakes.
Decorate entryways with white balloon arches with tinsel intertwined.
Hot Chocolate Bar
A hot cocoa bar is a perfect way to get your guests warm. Allow guests to create unique blends of hot chocolate by setting up a self-serving bar. 
The cocoa bar table should be wide enough to accommodate your urns, toppings, and disposable Christmas-themed tableware.
Spruce the bar with a DIY Hot Chocolate Bar sign and miniature Christmas tree decorations. Add rosemary sprigs for some greenery.
Hot Chocolate
Brew fresh pots of hot chocolate or give hot chocolate mix sachets. You can also provide other warm drinks like tea and coffee for guests who do not take hot chocolate.
Toppings
Here are a few topping ideas for you to steal for your Christmas baby shower:
Crushed candy canes
White and dark chocolate shavings
Mint-flavored chocolate chips
Ground cinnamon
Toffee flakes
Coconut flakes
Sprinkles
Whipped cream
Caramel cream and syrup
Chocolate syrup
Peppermint and Chocolate Stirring Sticks
Add a tasty peppermint and chocolate flavor to any cup of hot cocoa with these flavored stirring sticks. Place peppermint sticks in marshmallows. Dip the marshmallows in melted chocolate and allow to set.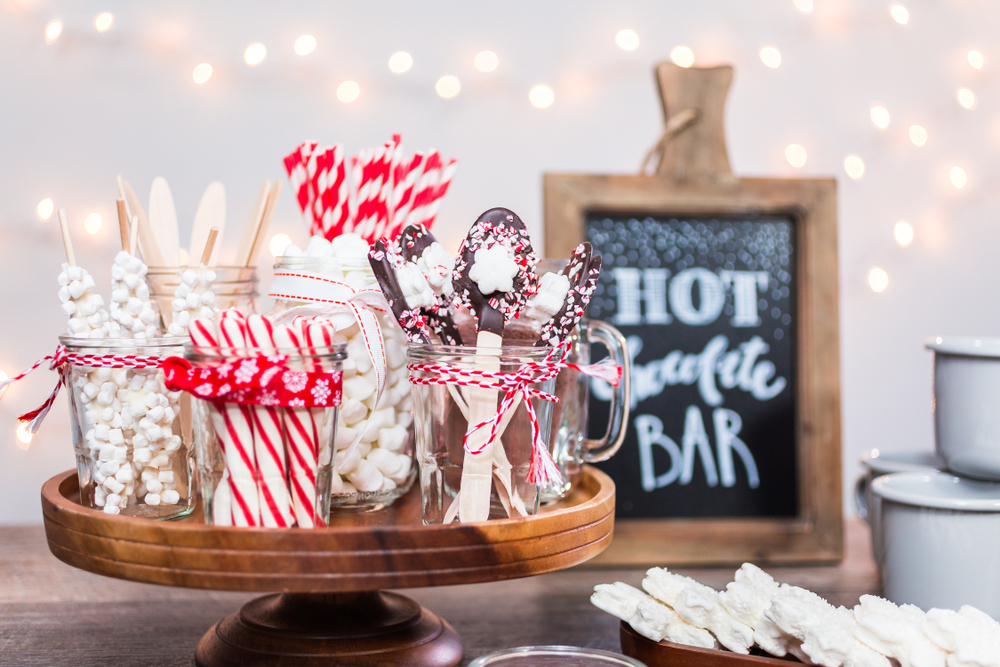 What Are Some Things That Are Often Given at a Christmas Baby Shower?
As the mom-to-be, expect baby shower gifts from your friends and loved ones. For example, diapers, a crib, baby storybooks, personalized Santa blankets, baby monitors, baby toys, etc. Guests should expect Christmas-themed shower party favors from the host.
Christmas Baby Shower Games
Baby shower games help guests interact and have fun, so come up with a few ideas before the shower date. You can add a Christmas twist to the usual baby games and activities.
Baby and Christmas song lyrics: Select a list of songs with the word "baby" or "Christmas" before the shower. Play snippets of the songs and have the guests compete in teams to sing the rest of the lyrics.
Gingerbread house competition: Divide your guests into two teams and have them compete in decorating a gingerbread house. The team with the most beautiful house wins.
Baby Shower Favors
Appreciate guests for coming to your Christmas baby shower by giving a gift. Below are a few Christmas-inspired baby shower favors.
A tin of scented candles.
Baby bottle hot chocolate mix with mini marshmallows and chocolate chips.
Put candies and chocolates in a Christmas stocking. Tie each sock with a red and white ribbon.
A pair of woolen gloves or a Santa hat.
Christmas ornaments.