If you're expecting to give birth close to the Halloween season, why not use this incredibly fun theme for your baby shower? It doesn't have to be an extravagant celebration. Still, it can be memorable if you know the basics of this theme and how to implement it.
What Is a Baby Shower Halloween Theme?
A baby shower Trick-or-Treat or Halloween theme is a celebration for an expecting mother in the spirit of Halloween. Although it's still a baby shower, the theme revolves around the spooky celebration of the year's scariest holiday.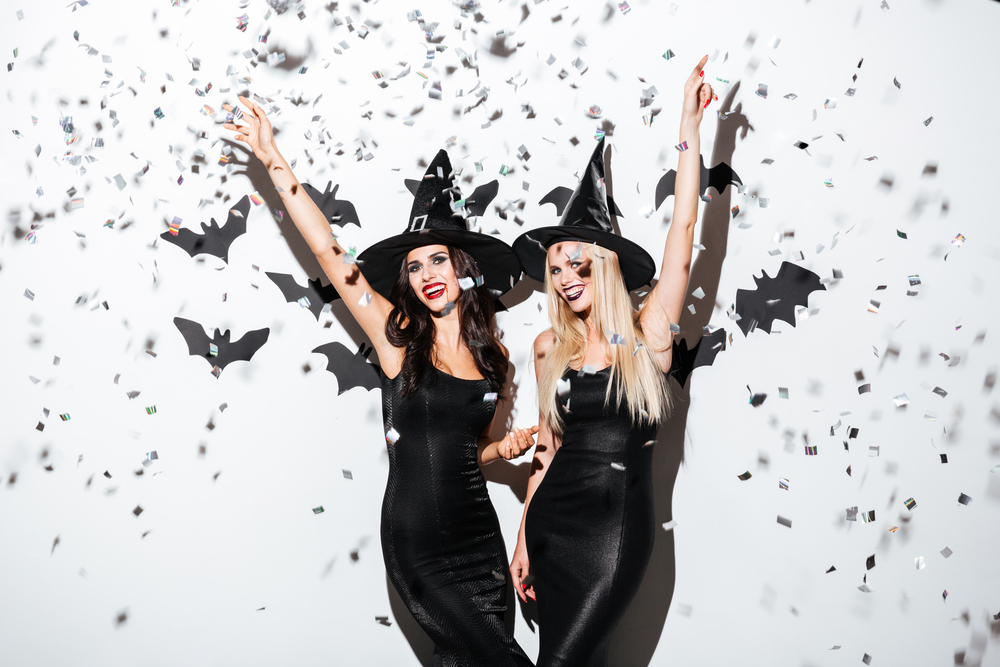 How Do You Throw a Halloween Baby Shower?
Like any other baby shower, you need the fundamentals to help you get started.
Halloween Baby Shower Invitations
You must begin with the invitations to throw a successful baby shower with this theme. They should be specially designed to match the theme and incorporate the colors black, orange, and white if possible. 
You could also decorate them with symbols related to the holiday, such as baby pumpkins, bats, spiders, and ghosts.
Halloween Baby Shower Decorations
The perfect way to get the Halloween spirit is by decorating your place. You can place specific party decorations like ghastly pumpkins, spider webs, ghouls, and even witches. 
Hang cute Halloween-themed decorations like hanging bats, paper skeletons, and orange and black streamers. Place some orange and black candles around the room. Also, remember to play some of your favorite Halloween tunes to get the guests in the mood while they sign the guest book.
Halloween Baby Shower Cake
The Halloween cake is an excellent way to tie together food and decorations since a cake stands out as its own decoration until guests get the chance to eat this tasty dessert.
You could have a white cake with ribbons and bows but spiced up with pumpkin-flavored cupcakes on the side. Alternatively, you can go for an elaborate cake with ghosts, bats, and witches made from frosting.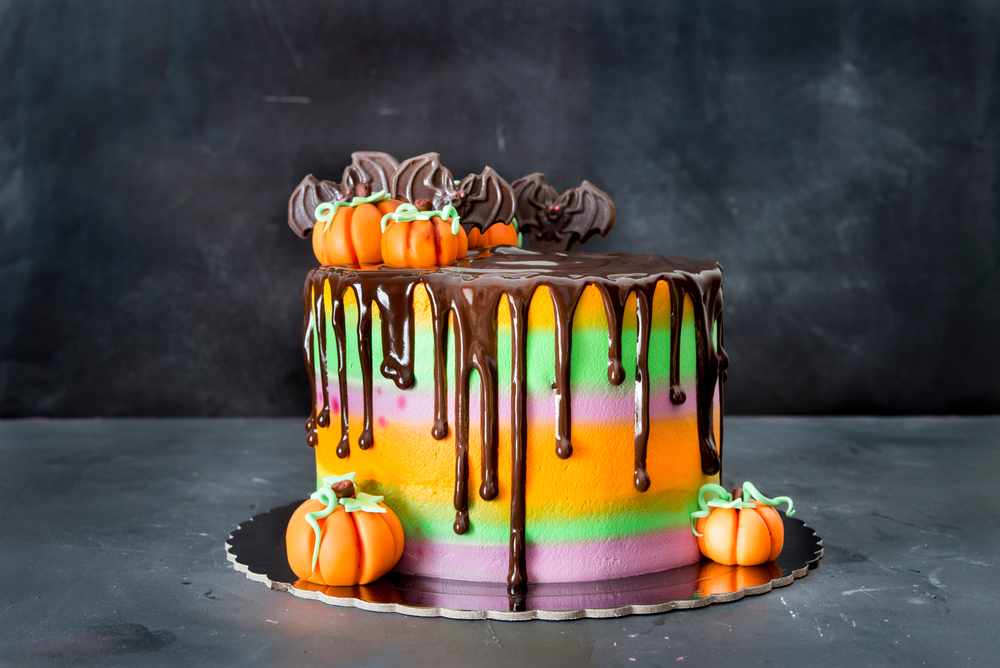 Halloween Baby Shower Games
Every event is complete with a couple of fun party games. Since this is a baby shower, you can use the baby shower party idea of baby shower games with a Halloween twist.
Have fun activities like "Pin the Ghost on the House," "Witches' Brew!" and "Name the Scary Movie Character." There are many baby shower games online that you can use and adjust to fit the Halloween theme.
What Do You Call a Halloween Baby Shower?
This type of baby shower can go by the name of "Boo-tiful Baby Shower," "Nightmare Before Christmas," "Little Boo," "Hocus Pocus," "and other similar clever baby puns and phrases related to Halloween. Whichever name you call your baby shower, make sure you have fun and enjoy this once-in-a-lifetime occasion.
What Colors Are Typically Used for this Type of Shower?
The three primary colors for a Halloween baby shower are orange, black, and white. You can incorporate colors that fit the theme, such as purple and green, but not pastel.
What Foods are Typically Served at This Type of Shower?
You can have finger foods like candy corn, cookies, and spooky cupcakes for snacks. For drinks, you can have pumpkin and apple cider. You can also serve pumpkin, chili soup, or any other dish with a Halloween-inspired twist.
What Are Some Good Ideas for Baby Shower Favors for a Halloween Theme?
You can give out Halloween-themed favors, such as spooky goodie bags filled with candies and stickers. The favors can be cute and memorable for the guests.
You may also give out Halloween-themed treats like mini cupcakes, chocolates, cookies, and other goodies shaped like spiders, ghosts, pumpkins, and bats. Alternatively, you can also go for favors with a less spooky vibe, like pumpkin-scented candles, orange and black charms, or even mini-pumpkins filled with sweets.
Individually wrapped snacks, personalized party favors, or Halloween treats are welcome options. The same is true for Halloween-themed items like painted pumpkins, Halloween-colored cups, plates, and even haunted house-themed candle holders.
What Are Some Good Gift Ideas for a Halloween Baby Shower?
If you're someone who will attend the party, you can purchase various Halloween-inspired items like onesies, booties, and blankets. You can also opt for home decorations that reflect the spooky theme, like wall and table art or table decorations. Baby accessories like stuffed animals, bibs, and blankets made with Halloween fabric are also great hits.
A Halloween theme for a baby boy or girl can be a blast for both expecting mothers and their guests. You're sure to have a spooktacular time if you're prepared with the basics outlined here and some creativity.
Looking for more ideas for your Halloween theme? Be sure to check out these tips for throwing a Halloween baby shower?