Elephants are majestic animals known to have a strong bond with their babies. This makes Elephant Baby Showers for your shower!
An elephant-themed Baby Shower allows for a lot of creative freedom. Even within the elephant theme, there is room to customize everything from the party decorations to the Baby Shower centerpieces and more.
How Do You Use an Elephant in Baby Shower Theme?
From centerpieces to cakes, there are plenty of ways to incorporate an elephant into your baby shower theme. When choosing, make sure that your decor matches the color scheme you've chosen.
Baby Shower Elephant Theme for Boys
If you know it's a boy, it is easy to add your spin on a boy baby shower by combining it with elephants. Here are a few cute ideas!
Feature blue elephants or a gray elephant in blue clothes
Elephant cutouts can wear adorable bowties.
Have blue and gray as primary baby shower colors
Fill balloons with blue and gray confetti.
Cupcake toppers can be baby elephants – check these out on Etsy!
Baby shower invitations featuring an elephant riding in a blue hot-air balloon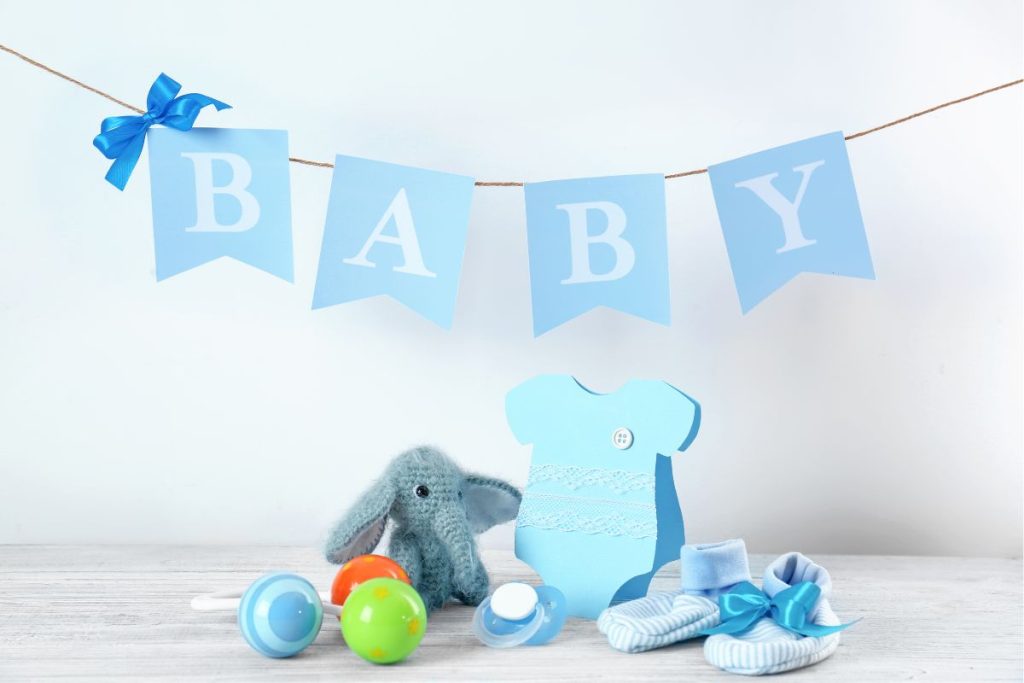 Baby Shower Elephant Theme for Girls
They make just as many options for a girl baby shower featuring elephants as they do for boys. A pink elephant baby shower can be precious by adding a few details.
Here are some ideas to add a touch of sparkle to the theme.
Pink elephant paper plates combined with pink and grey napkins
Elephant stuffed animals as decor with flower crowns or tiaras.
Pink elephant balloon animals (even better if filled with glitter)
Sweet-scented candles with adorable pink elephant stickers as Baby Shower party favors
Add a touch of whimsy with a Boho twist: instead of pink, choose rose gold metallics combined with real flowers and ensure these elements adorn all elephants in the room.
Gender Neutral Baby Shower Elephant Theme
Some parents-to-be may not know their baby's gender or want to do away with traditional colors. Gender-neutral showers can also be great for doing gender reveals!
Here are some great ideas combining non-traditional elements with an elephant theme!
Rainbow or primary colors scheme. It works great for any gender!
Custom Welcome to "Baby's" Shower welcome sign with baby elephant artwork.
Neutral tableware and tablecloth (can be multi-colored or stick to natural colors)
Watercolor artwork is an excellent backdrop for gender-neutral baby showers. For a fun graphic twist, feature an elephant spraying multi-colored water into the air!
"Oh Baby – It's Almost Time" gender-neutral shower invitations featuring a graphic of a baby elephant in natural surroundings.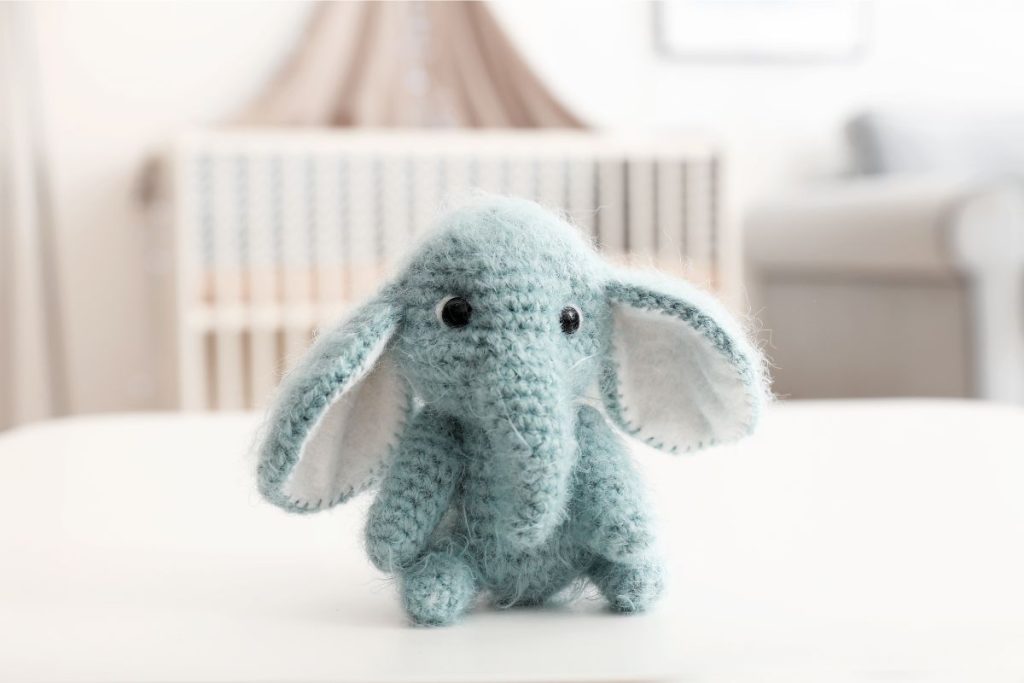 Little Elephant
If you want to feature only baby animals, consider having a Baby Elephant Baby Shower.
This one isn't difficult to achieve because most graphics and templates already prominently feature baby elephants.
You can easily combine this theme with most nursery themes (such as stars and moon).
Add a baby mobile with little elephants as decor that you can use later in the nursery.
Elephant baby shower decorations can feature baby elephants or a side-by-side of a larger "Mom" elephant holding her baby.
Baby elephant cake pops can make an adorable display on any dessert table and fit any color scheme.
Add a balloon arch with baby elephant stuffed animals between the balloons.
Safari
Time for an elephant party! A Safari elephant theme ties African animals with nature. It can be a fun twist because it combines elephants with other baby animals.
This is such a popular theme that many Baby Shower party supplies options and designs are available. From free printables to custom-made cake toppers from upscale bakeries, there is no shortage of adorable decor to jazz up the venue.
One of the cutest graphics out there is baby elephants wearing safari hats. A single image like this echoed throughout the shower effortlessly ties together the theme.
Host the shower at a Botanical Garden or a local park.
Don't be afraid to DIY and use animal prints and natural elements like leaves and rope to create an ambiance.
An excellent baby shower game prize would be a pair of tickets to a local zoo (mainly if they offer an animal safari like the San Diego Zoo)
Offer safari elephant favors such as keychains with an animal print and a "Thank you for a Wild Time" tag.
Have animal crackers as a snack at every table.
Little Peanut Baby Shower
One of the cutest ways to incorporate elephants is to combine it with an elephant's favorite treat – peanuts.
This theme may be perfect if you've been talking to your "little peanut" throughout your pregnancy.
Here are some baby shower ideas for a Little Peanut theme!
"A Little Peanut is On the Way" baby shower invitations.
For a cute elephant party favor, offer Cracker Jack boxes (they contain peanuts) with elephant stickers on the front.
You can use Marshmallow Peanut candy for a Baby Shower game – see how many people can say "Baby" successfully with a mouthful of marshmallow peanuts. For each round, increase the amount of "peanuts" by 1. (This is also great for those who have guests with peanut allergies).
Hang a banner that says, "Welcome, Little Peanut."
There are many options for having an Elephant Baby Shower, Baby Sprinkle, or Gender Reveal party. Don't forget that you can mix and match themes to make them precisely what you want the party to be!
If you'd like some more recommendations for baby shower decorations, check out this article for great decoration ideas that will work for any indoor celebration!