Preparing for a new baby can be stressful. The last thing you want is to stress about your baby registry. If you have questions about how to prepare your baby registry, what to put on it, what not to put on it, and how to share it – we are here to help! Learn everything you need to know about baby registry etiquette here!
Why Do I Need a Baby Registry?
It is incredibly beneficial to create a baby registry! As you prepare to welcome your new baby, friends and family are excited to support you with gifts and baby supplies. Creating a registry to share to share what you need for the baby helps your loved ones know what baby gifts are most beneficial, what you have already received, and how they can express their love and excitement about your new bundle of joy!
What Do People usually Put on Baby Registries?
If you are struggling to come up with ideas for what to put on your baby registry, here are some registry item suggestions for expectant parents:
Bottles
Bottle warmer
Diaper bag
Swaddles
Onesies
Bibs
Baby clothes
Diapers
Wipes
Sound machine
Gift cards (Amazon, Walmart, Target)
Including a handful of larger, more costly items is also okay. Sometimes baby shower guests choose to purchase group gifts! Larger, more expensive items are an excellent choice for group gifts.
What Should You Not Put on Your Baby Registry?
What items should you avoid putting on your gift registry? If this is your first child, you may need help. Here are some items you should not put on your baby registry.
A Breast Pump
Don't put it on your baby registry if you want a breast pump. You can get a free breast pump thanks to the Affordable Care Act. To get your free breast pump, call your insurance company to get started.
Lots Of Big Ticket Items
Avoid putting too many costly items on your baby registry. This includes things like strollers, car seats, and cribs. If you only include expensive items on your registry, baby shower guests may think you don't want or need smaller items. Guests may also worry that they can't purchase something if you only have expensive gifts on your list.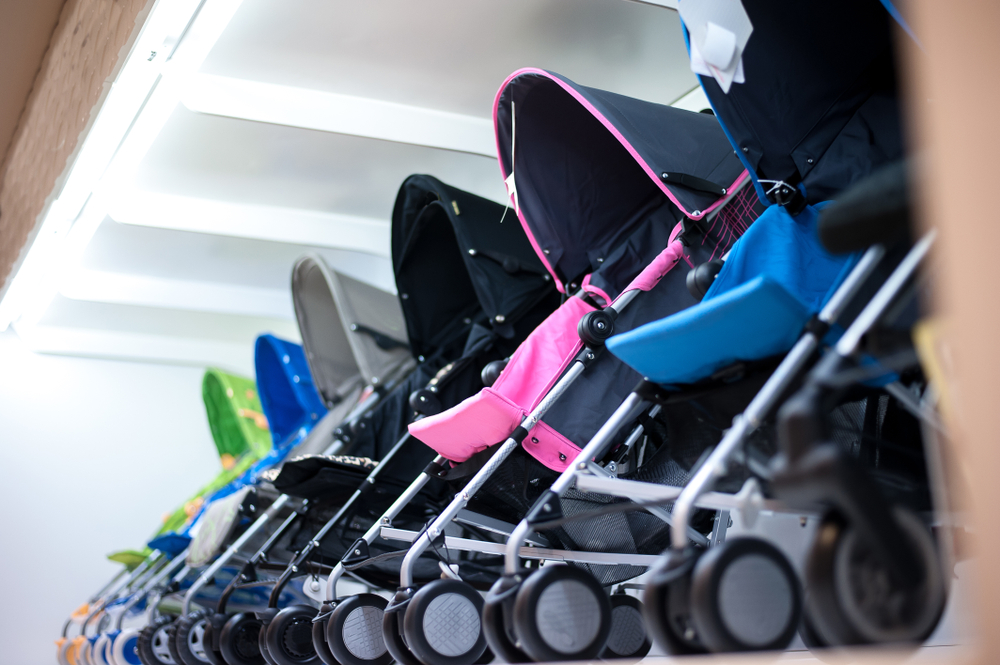 Exclusively Infant Gear
Don't register exclusively for infant gear. Babies quickly grow out of 0-3 month clothing and newborn diapers. Register for a few sizes so you have options for your growing baby.
What Is the Average Amount of Gifts on a Baby Registry?
The average amount of gifts on a baby registry is 100-200 gifts. As you create your baby registry as a new parent, don't focus on hitting a specific number of items on your list. Register for things you need and keep that at the center of your focus.
How Can I Share My Baby Registry without Being Tacky?
You can share your baby registry information on your baby shower invitations – either at the bottom of the invite or on a separate card included with the invitation. You can also share your baby registry via email or text with anyone who asks for it. The baby shower host can also share your baby registry with anyone who requests it.
You should avoid sharing your baby shower registry on social media. This would be considered tacky. A good rule of thumb is: if you didn't invite someone to your baby shower, they shouldn't be asked to buy you gifts.
Should You Put Your Registry on Your Baby Shower Invitation?
Modern etiquette says you can add your baby registry to your shower invitations. This helps guests know where you have registered without asking for that information. The point of baby showers is to shower the guest of honor with love and gifts! Including your baby registry on your baby shower invitations is one of the easiest ways to share your registry.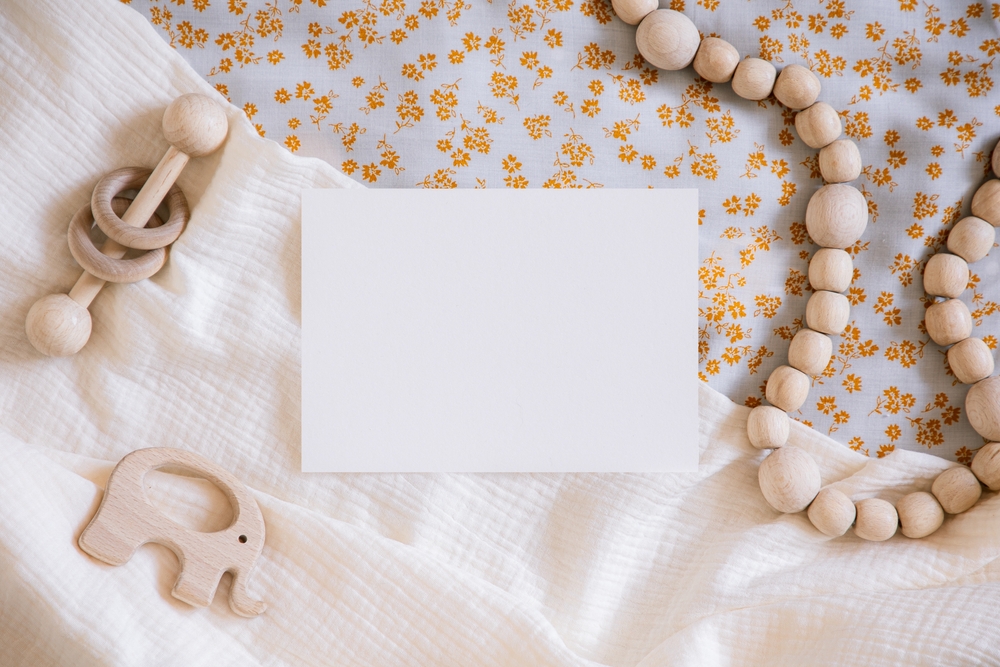 When Should You Share Your Baby Registry?
As the parents-to-be, you can share your baby registry at any time! Experts advise that it is never too early to start sharing your baby registry. Share your registry when someone asks for it or with baby shower invitations.
We hope this guide provided helpful answers to your baby registry etiquette questions. For more information, check out our guide to how to use a baby shower planner.