Like any other event, a baby shower requires epic planning coupled with some wit and time management skills. However, putting everything together can be daunting, especially if it's your first time.
But worry not; we've got you covered. Here are a few event planning tips to help you pull off an unforgettable baby shower event.
What is the Purpose of a Baby Shower Planner?
A baby shower planner allows you to coordinate all the event details, including the baby shower checklist, budget, venue, and date.
The planner is usually a booklet or notebook that meets all your event planning needs. It keeps you on track as you set your baby shower priorities.
It contains the following:
Baby shower planning checklist
Schedules or timeline
The budget
Venue comparison chart
Guest list
To-do list
Monthly, weekly, and daily planner
Theme ideas
Seating chart
Decorations and decor expenses
Catering and cake planning
Gift tracking
You can create a generalized planner template from scratch to suit any baby shower event. But you can also choose a customized planner for a baby girl's or baby boy's baby shower that might be related to the theme or the mom-to-be's taste and style.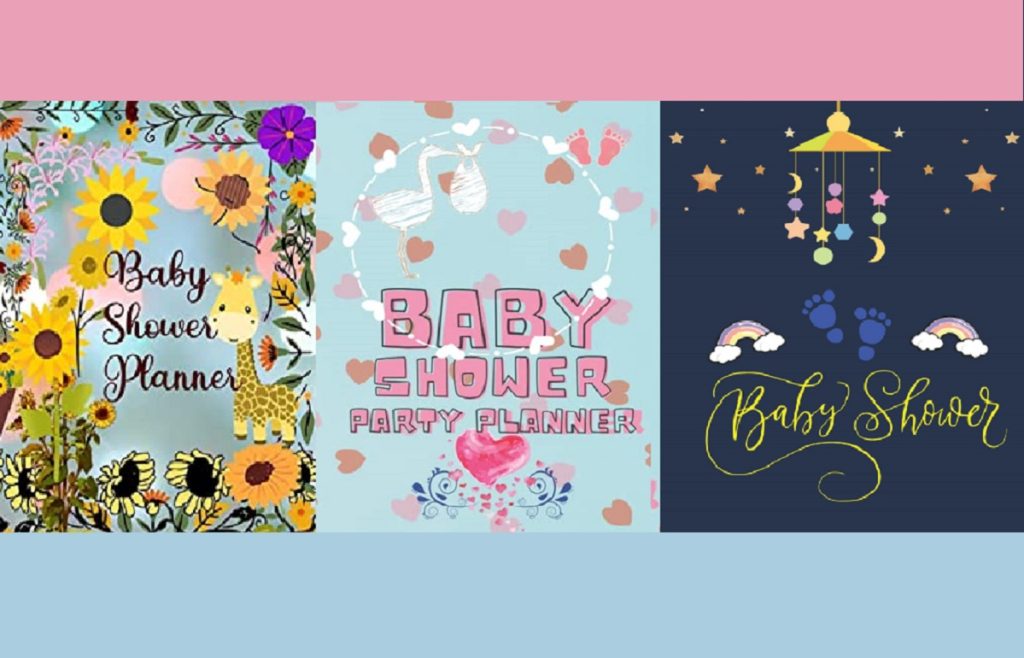 Crafting a planner from scratch can be challenging. So, save yourself some time and stress with a printable baby shower planner or template on your favorite e-stores, like Amazon or Etsy.
Who Usually Plans a Baby Shower?
No hard-and-fast rule exists on who should plan a baby shower, so anyone can do it.
Traditionally, distant relatives (like aunts or cousins) and friends hosted baby showers. It was a belief that it would be inappropriate for the mom-to-be or her close family members to plan the event.
But things have changed.
Nowadays, it's a trending practice for close family members, including siblings and parents, to throw baby showers for their expectant sisters or daughters.
Plus, it's common for colleagues to hold surprise baby shower parties for their workmates.
And they don't have to do all the party planning work. For example, some people hire baby shower planners to organize their parties.
Can I Plan My Own Baby Shower?
These days, it's acceptable for the mom-to-be to organize her own baby shower.
The mom-to-be can liaise with her close friends or relatives to plan the baby shower as she waits to celebrate the arrival of her little one. So, her buddies and family members help with brainstorming on the theme, type of decorations, games, prizes, and party favors.
They can also help her decide the best venue, time, and date for the baby shower.
But we know how busy people are, with their hectic work schedules, family duties, etc. Therefore, the new mom can even opt to seek the services of a skilled event planner to design and coordinate the event's concept. The party planner can be an individual or a team running a small business.
Baby shower planners also take care of baby shower themes, decorations, menus, guest lists, and venue arrangements.
How Much Does a Planner Cost?
Baby shower planner booklets are generally cheap, ranging from $1.50 to $22.00. You might opt for a pricier one that matches the theme so the mom-to-be can keep the record of the plans for her big day.
Creating a baby shower planner template is a lot of work and requires a lot of time. That's why the better option is to purchase a ready-made planner or template that suits your needs.
Get a baby shower planner that matches your budget, whether planning a low-key or elaborate event.
A vast array of baby planner templates are available in most online stores.
You might consider the following examples:
Baby Shower Planner for a Boy Shower – This 8.5" by 11" journal has all the details you need to plan a great baby boy shower. From the schedule to budget trackers, this planner keeps you on track. Hence, you won't miss out on the timeline or any event details as you plan the baby shower.
Baby Shower Organizer for a Girl – This planner covers you if you're planning a baby girl's baby shower. The 111-page book contains a baby shower checklist, ensuring you don't forget any essential planning steps. Plus, it has 25 black pages where you can jot down extra planning details or motherhood advice to the new mom.
Printable Baby Shower Planner – This gender-neutral printable planner is all you need to pull off a memorable baby shower party. It's a virtual item, so you only have to download and print it before use. And it can also be a perfect baby shower gift for the mom-to-be.
Baby Shower Planning Checklist
Planning, having a to-do list, and working through it equals a successful baby shower. Fortunately, a baby shower checklist helps you keep track of all the event details, ensuring that you don't miss out on anything.
Here's what your baby shower planning checklist should include:
1. Planning the baby shower's date and time
Planning your friend's or relative's baby shower? It helps to consult the expectant parents and guests on the ideal date and time to hold the baby shower.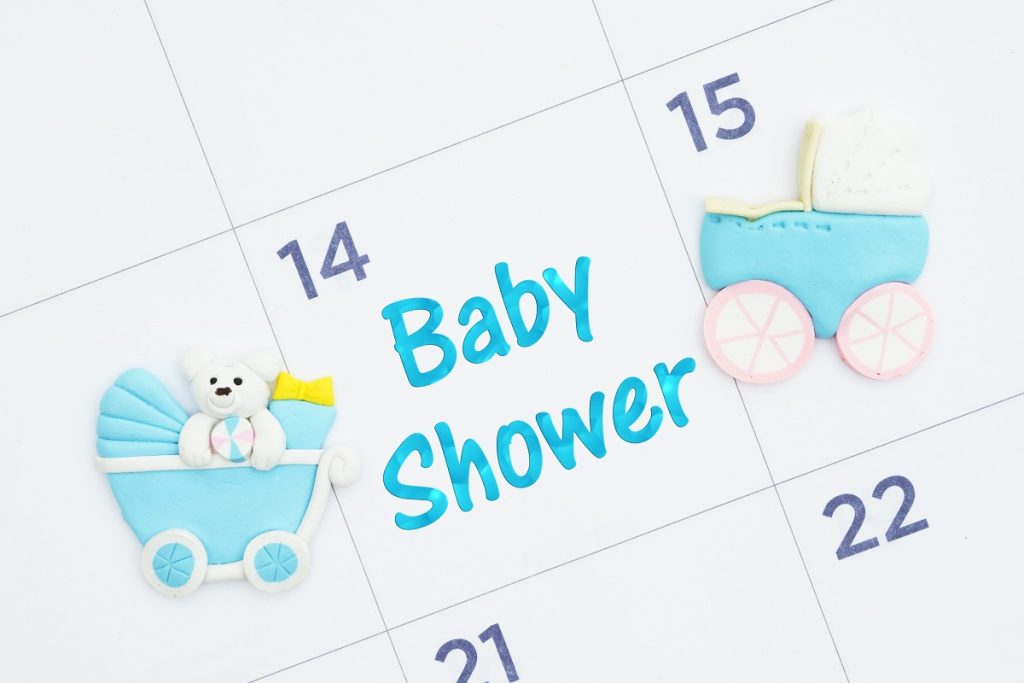 2. Determining the budget
Every event requires a budget. Hence, you need to engage the expectant parent or those willing to finance the party to know how much they're ready to spend. And the total budget will depend on the kind of baby shower they prefer.
3. Choosing the venue
After settling on the date and time, you can weigh options and pick the best venue for the event. Your choice might depend on the number of expected guests, your budget, and the time of the year.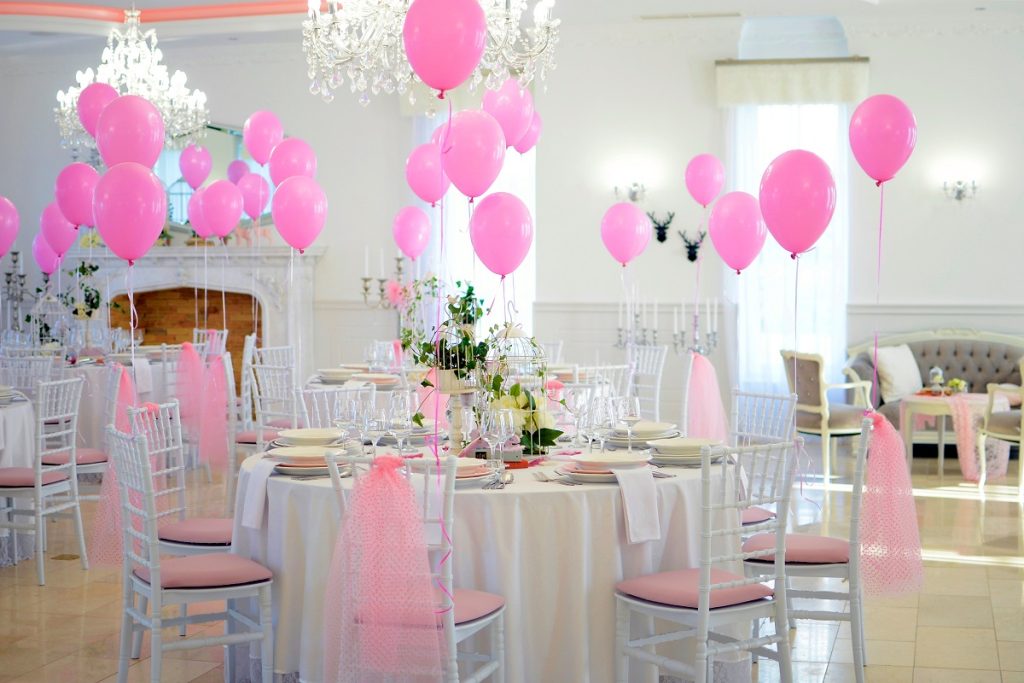 4. Coming up with the theme
Most baby showers have a specific theme. If the mom-to-be has yet to choose, you can help her brainstorm and settle on a suitable theme. Popular baby shower themes include mermaid, mustache, rubber duckie, jungle, bee, and cowboy themes. How mom is decorating the nursery might give you a clue.
5. Planning the decor
Depending on the baby shower theme and the mom-to-be's taste and style, come up with the party's decor. You can decide whether to include balloons, flowers, centerpieces, and a photo booth. Plus, your budget will determine if you'll outsource the decorations or have a DIY decor project.
6. Checking in the gift registry
Confirm if the mom-to-be has created a gift registry. If she hasn't – especially if she is a first-time mom – you can help her with ideas about gifts to include in the registry.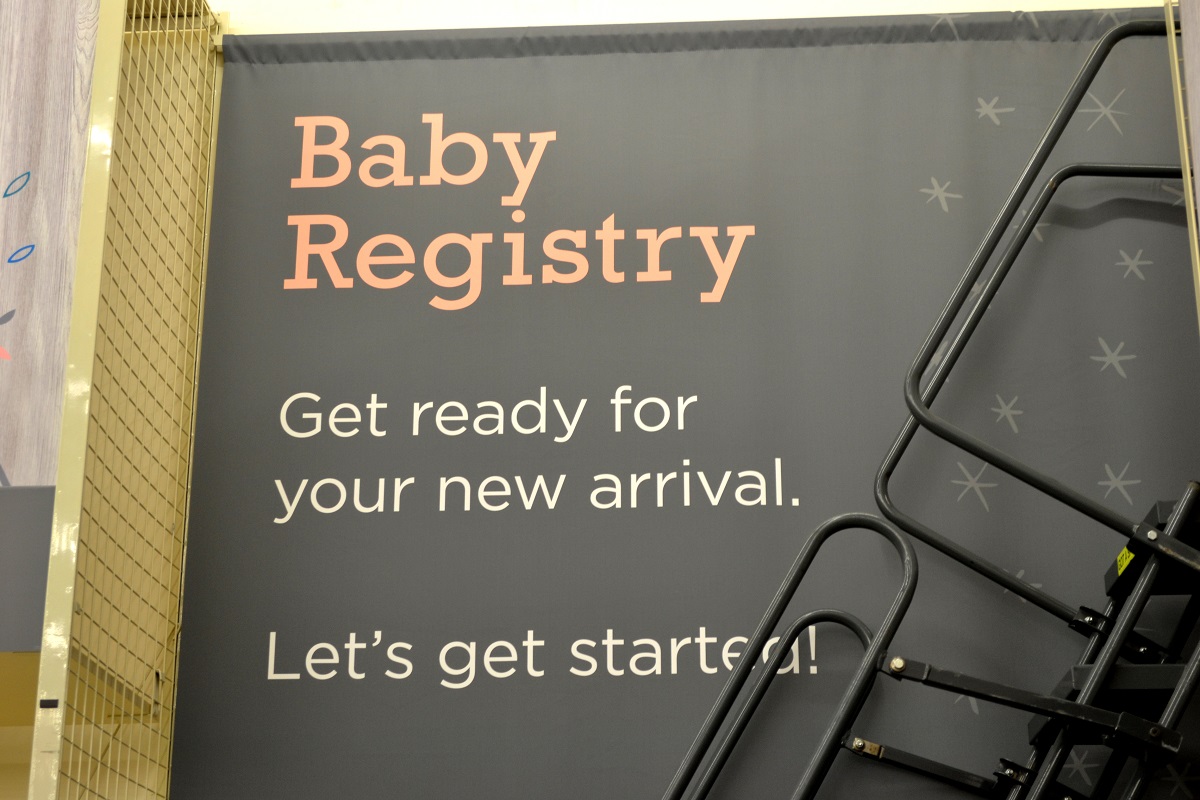 7. Creating a guest list
Involve the mom-to-be in developing a list of guests, depending on your budget. Note down the guests' names and addresses.
8. Sending out invitations
After finalizing the gift registry and guest list, send out invitations to each guest (4-6 weeks in advance). Ensure to include important details, such as the baby shower's date/time, venue, theme, dress code, activities to do, and the RSVP date.
9. Planning the menu
There's no party without food and drinks. However, this will depend on your budget and the time you're holding the baby shower. For instance, you can have brunch or an afternoon tea party. Also, consider the expectant mom's food preferences and if some guests have allergies. Having guests come with a meal each would be a fantastic idea. You also don't want to forget the cake and drinks!
10. Prepare a list of baby shower games
Baby shower games add fun and thrill to the event. So, come up with a list of exciting games.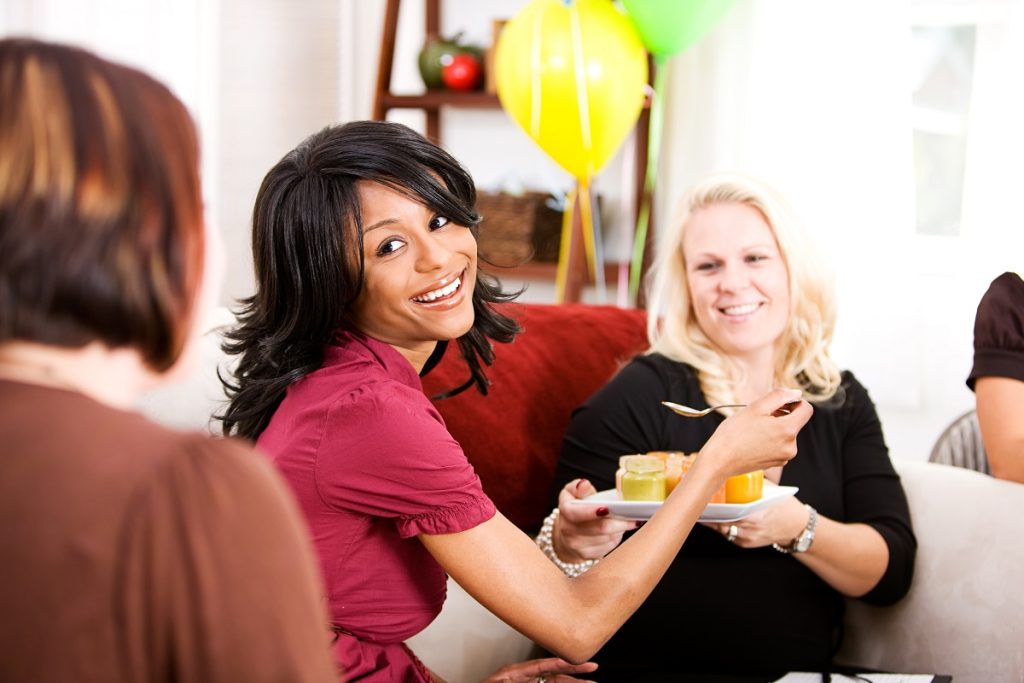 11. Picking baby shower favors and game prizes
Guests will love to win some game prizes. And they'd be happy to take home some party favors. Hence, gift them thoughtful or themed favors as a sign of appreciation.
12. Setting up the decorations and assembling food and drinks
Pick everything you need for the baby shower the day before. And on the actual date, arrive at the venue early to set up the decorations and assemble the food and drinks. And you could use a helping hand here to put everything in place.
How Far in Advance Do You Typically Plan a Baby Shower?
Typically, most people plan baby showers eight to ten weeks in advance.
But when to start planning depends on the type of baby shower.
Most baby showers happen four to six weeks before the expected delivery date. Hence, you'll want to plan the party early enough to take care of the essentials, including:
Selecting the ideal venue
Sending out invitations and confirming the guests' attendance
Ordering and receiving the party supplies
Allowing guests to prepare their gifts
Preparing the party decorations and menu