If you or a loved one is expecting a baby, you probably already have plans in place for a baby shower, but have you thought about hosting a gender reveal party? No matter the new baby's gender, you can plan a fun way to share the big news.
Should I Do a Gender Reveal or Not?
Gender reveal parties have become incredibly popular recently, but they are not traditionally a replacement for a baby shower, although they can be combined with a baby shower. While these parties are very popular, there are plenty of other ways to announce the gender of your baby, or you can wait to be surprised until your little boy or girl is born! Ultimately, doing a gender reveal party is completely up to you.
Interested in throwing a gender reveal party? Then check out these fun ideas to get started!
What Are Some Unique Gender Reveal Ideas?
Having a unique way to announce your baby's gender is fun and lingers in the minds of your loved ones for days or months! The best news is that there are no rules to the game. So, you can customize the gender announcement to your liking.
From games to themes and surprise parties, here's a collection of unique gender reveal ideas to inspire your magical day.
Gender Reveal Cake
Are you looking for a sweet way to announce your baby's gender? Go for the gender reveal cake.
Having a cake baked for your surprise party is classic yet versatile since you can play around with how you want the cake game to go down.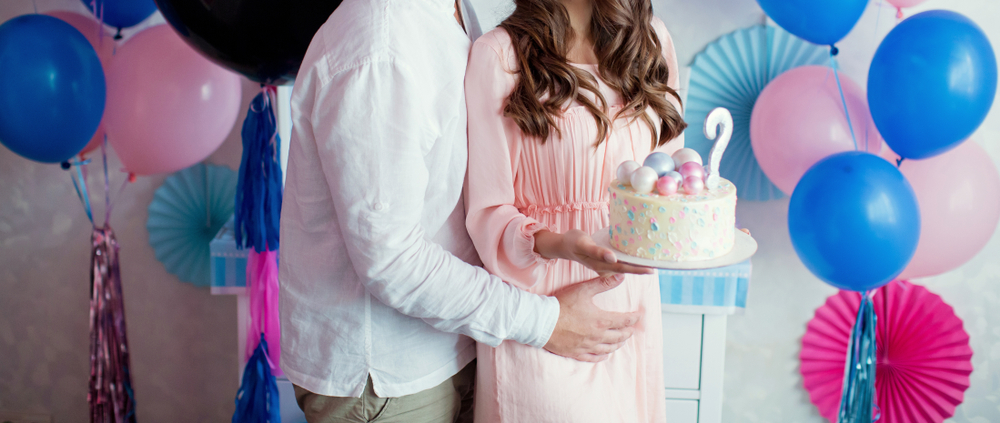 One of the best gender-reveal cake ideas is to have gender-specific cake fillings. For instance, you can let your baker fill an over-the-top cake with pink or blue M&Ms. The colorful goodies will spill out when you cut through it.
For some inspiration on cake designs for your gender reveal party or for your baby shower, check out this article on baby shower cakes.
Cupcakes
These are perfect for gender reveal parties, especially when the parents-to-be want to be part of the surprise.
So, after the ultrasound technician determines your baby's gender, have them write it down confidentially. Then, let a trusted friend or relative pass the sealed envelope to your baker, who'll bake cupcakes with secret pink or blue centers.
It'll be so much fun biting into those yummy cupcakes with the anticipation of seeing the colored center.
Cake Pops
Want to surprise your guests using even more delightful treats? Have cake pops instead of cupcakes. These lollipop-like cakes are made by mixing cake crumbs with icing, molding them into balls, coating them with icing, then sticking each on a lollipop stick.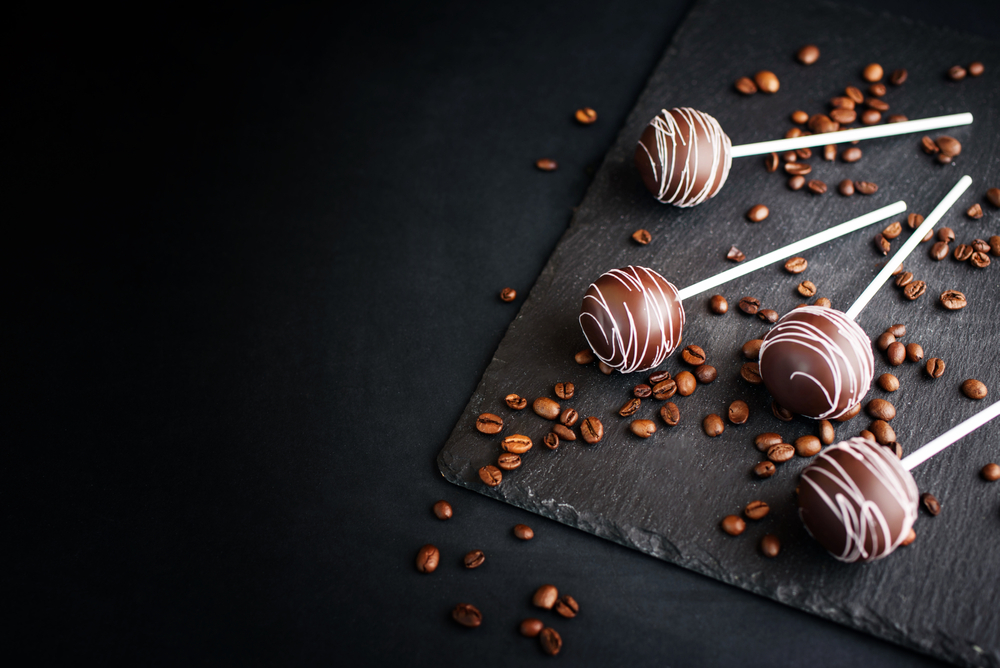 Cake pops are kid-friendly, but even grownups will have lots of fun eating them.
The surprise gender will be in the color of the cake crumbs at the center. To make it even more exciting, have only one of the pops colored at the center and let everyone have fun biting into the cake pops until one of them finds the colored one.
Piñata
Use this new gender reveal trend to announce the long-awaited news to your loved ones. Stuff the pinata with pink- or blue-colored treats or confetti and beat it to show your baby's gender as your guests watch in awe.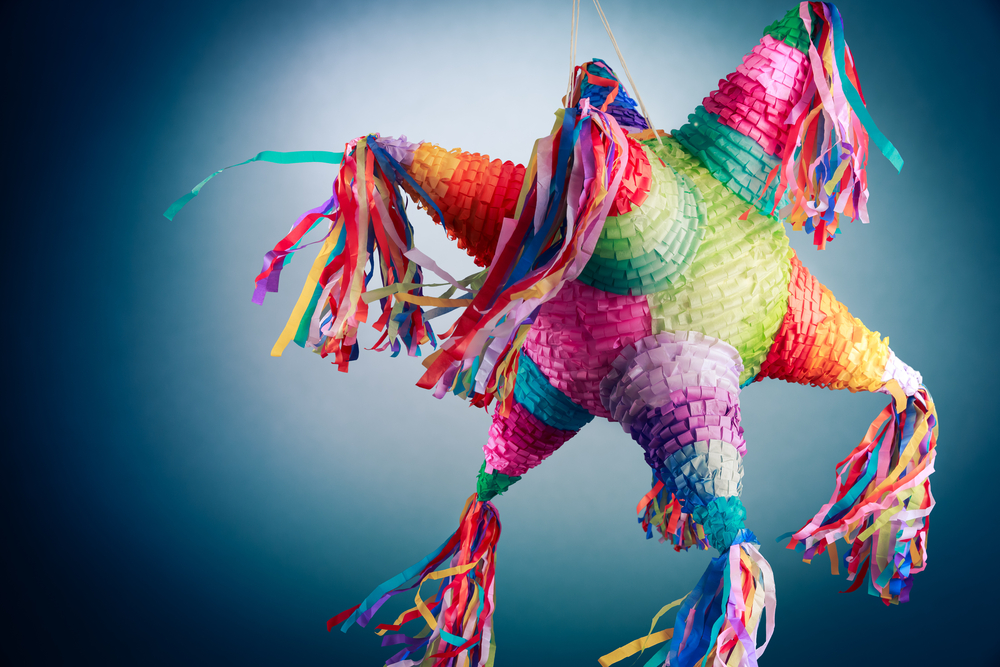 Alternatively, have your guests first guess the sex of the baby before you bring in the piñata. To get your guests involved in the reveal, let them hit the stuffed piñata to reveal the secret, as the room explodes with blue or pink treats.
You can also bake onesie-shaped piñata cookies with colorful fillings or pink/blue candies. Then let your guests share in revealing the baby's gender by having everyone bite a cookie simultaneously.
Gender Reveal Balloon
Although popping gender-reveal balloons has been around for a while, you can spice it up by adding a unique twist. For starters, buy opaque (or dark-colored) balloons written "Girl or Boy?" and let the storekeeper fill them with blue confetti or pink confetti, depending on the gender.
You can then pop these balloons during a surprise gender reveal party. Or have your partner and older kids pop the balloons.
Smoke Bombs
Add quick pomp of color to your outdoor gender reveal celebration by using smoke bombs. Get non-toxic Holi powder cannons from Amazon or Etsy to create fun-filled smoke bomb overlays.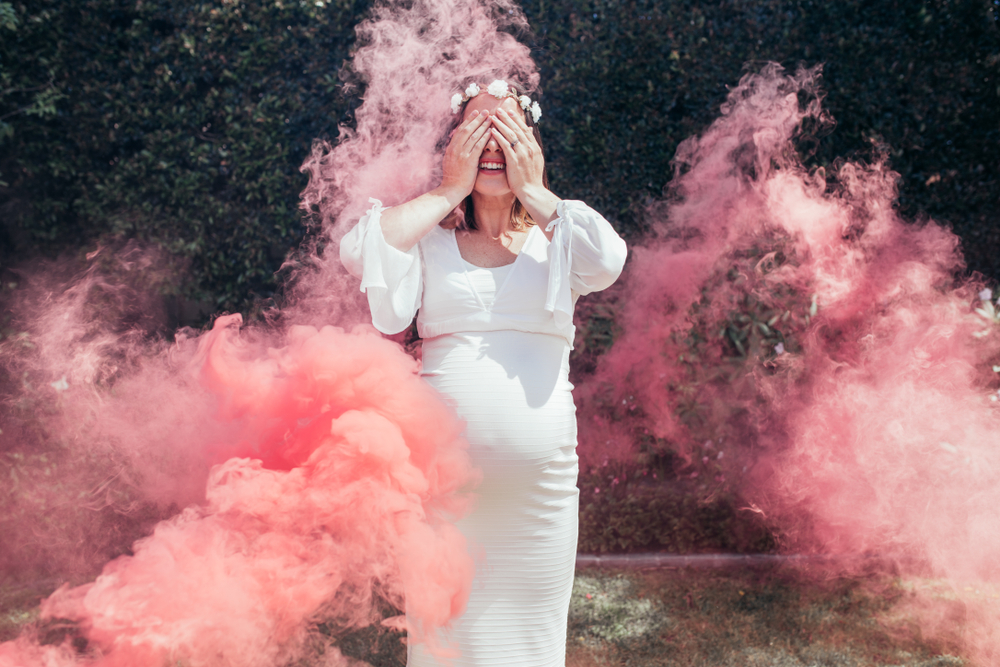 You'll treat your loved ones to a colorful display as they watch the pink or blue fumes rise, revealing the baby's gender.
Confetti
"Everything in life is fun with confetti." How about using these colored papers to announce the sex of your baby?
Invite a magician to your gender reveal party to make it even more fun and allow him to do his card tricks. While at it, he can turn a ball of fire into blue or pink confetti.
Alternatively, make confetti poppers filled with gender-specific confetti. Then, have your guests pop them to find the baby's gender with the confetti raining down on them.
What Are Some Creative Gender Reveal Ideas?
Revealing babies' gender is the in-thing today. So, you have to get creative to make the moment worthwhile or create unforgettable memories. We've compiled a few ideas to kickstart your creativity!
Gender Reveal Theme
Nothing spells a gender reveal party better than a gender show theme. Themes are an incredible way to grab your guests' attention when they arrive at the celebration.
A "What Will Baby Bee?" theme for your welcome banner will have your guests guess the sex of your baby when they come in. You can also have bow ties or pink tutu cookies in a basket and let your friends or loved ones pick one to predict the baby's gender.
Also, lashes and staches or staches and pink bows would be perfect gender reveal themes. And you can have them as part of the cake or party decorations.
How about a duck-inspired theme like "Waddle They Be?" for your gender reveal party invitation? It's so cute, right? You can also have a water game that involves rubber duckies. Then have your loved ones place them in warm water to know the sex of your baby when the water turns pink or blue.
Photoshoot
A professional photoshoot is a creative way to announce your baby's gender when you're not planning to have a gender reveal party. There are numerous photoshoot ideas to capture those precious moments.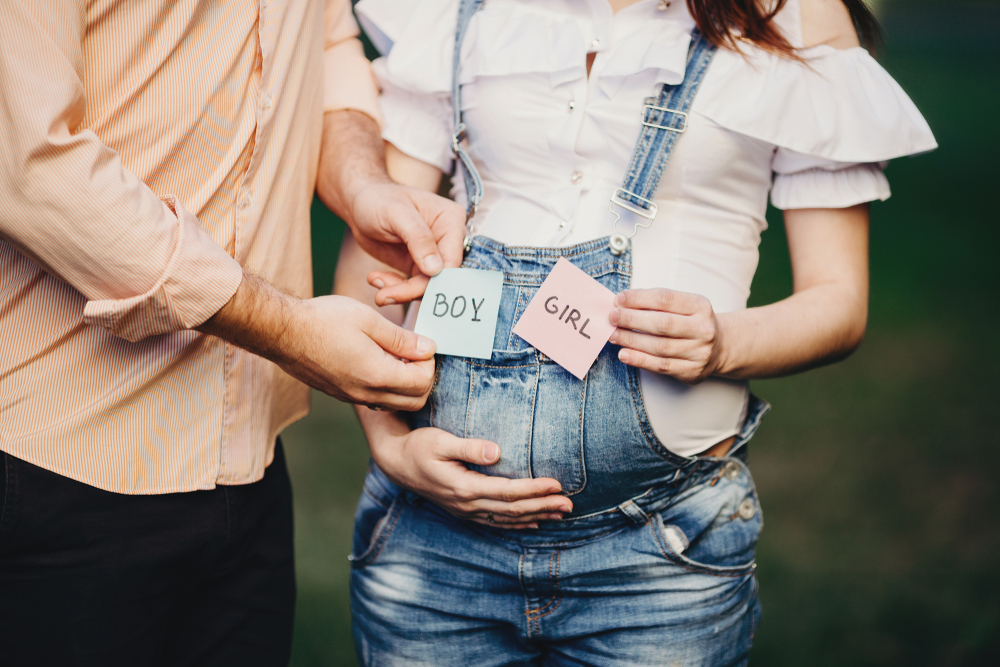 For instance, you can have a family or couple photo in color-coordinated outfits. Or involve the older kids by letting them make a sibling announcement while holding a personalized banner. Get some cool banner ideas from Shutterfly.
A photoshoot is also a social-media-friendly gender reveal idea. If you're the mom-to-be, don a white t-shirt and have your partner or older baby make handprints using pink or blue paint. Then step out for a photo shoot and share it with the world!
DIY
There are a ton of creative DIY gender reveal ideas to try out. First, make a colored powder with the help of your significant other and (or) kids, and fill it in balloons. Then, have your guests pop the balloons during the party.
Alternatively, make a DIY gender reveal box and have your trusted friend write the sex of your baby on a large gender-specific colored paper roll. And this will be a perfect surprise for your guests.
A DIY stork pinata is also a perfect project for your gender reveal celebration. Make it more fun by involving your kids.
You can also make cute DIY diaper ballots for a perfect photo with your loved ones and include them in your party decorations.
Gender Reveal Box
A boy or a girl? That's the question your friends or family members would be dying to have your answer to after an invitation to your gender reveal party. You don't want to keep them waiting, so have your gender reveal box ready!
Have "Boy or Girl" or "He or She" written or decorated on either side of your box. Then, fill it with blue or pink balloons that will pop up when you open it. You can also have gender-specific shoes, clothes, or giant letter balloons in the box to announce your baby's gender immediately!
How Do You Do a Simple Gender Reveal?
Preparing for a gender reveal celebration is exhilarating, especially when you've got a basket of ideas for your gender reveal party. But you could use some tips to have the announcement melt your loved ones' hearts.
Involve the Whole Family
Make your gender reveal announcement unique by involving the whole family. Play thrilling games like scrabble, paint bombs, "Pop the Belly," silly string or balloon dart throw to let your loved ones be part of the big reveal.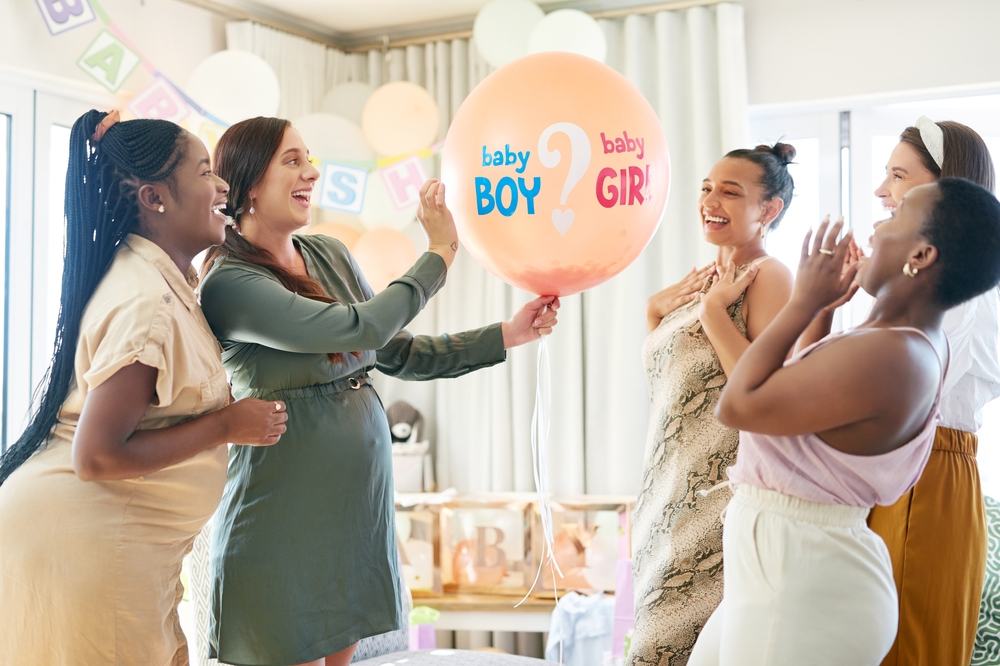 You can also feature your kids and partner in a hilarious video as you make the big news to your audience.
Have a virtual party
If your family or loved ones are far away and can't attend a party, you can still hold a virtual party instead.
Your virtual gender reveal party can be on Zoom, Google Meet, Google Hangouts, or FaceTime.
This tip can also be handy even when you have a physical party. Still, some family members are not able to attend in person. This way, everyone gets to share in the surprise.
Use Social Media
A simple social media announcement will do if you don't want to go big on the gender reveal. Plus, it's a perfect way to share the big news with the world, including distant loved ones.
So how about letting the baby bump do the talking? Post a photo with a gender-specific decoration on your belly. You can also tie a blue or pink bow around your spot for an ideal gender reveal photo.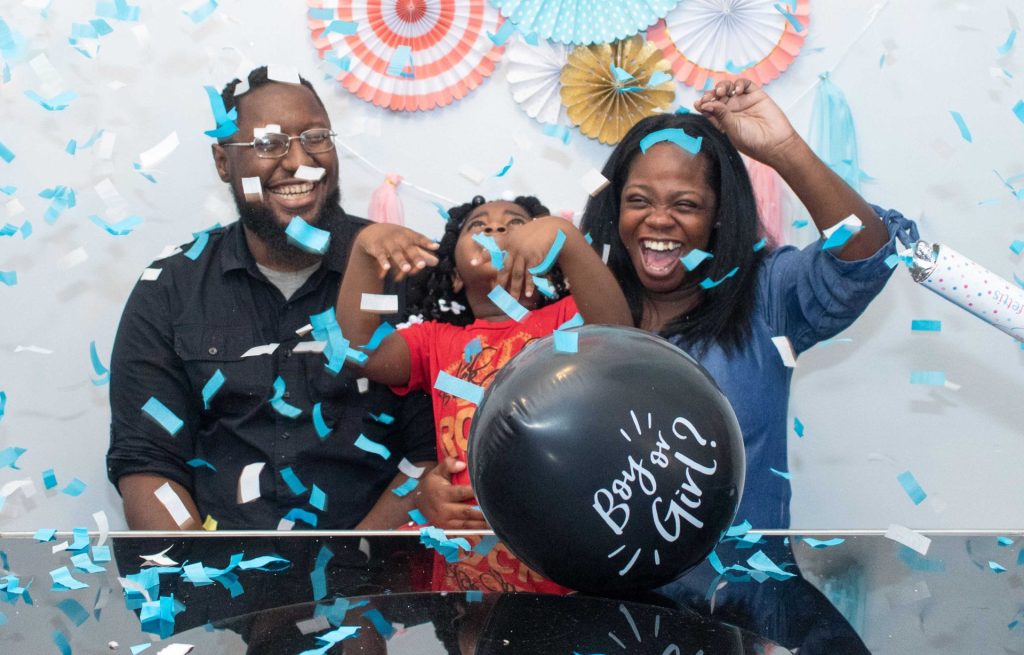 An erupting volcano would also do the trick. Hence, create a volcano using a paper mache or play dough and pour the baking powder into its mouth (once dry). Then, add a solution of pink or blue food coloring.
After that, gather your fans, friends, or loved ones on Facebook live or your fave social media platform and add vinegar as everyone watches. Your audience will gasp with surprise as they watch the volcano's blue or pink 'lava' spewing.