Are you planning a baby shower for a Harry Potter fan expecting the birth of their little muggle? Then look no further for your go-to guide for an incredible Harry Potter-themed baby shower!
You could even repurpose the decorations for a child's birthday party.
Hogwarts Letter Baby Shower Invitation
Whether you decide to DIY your Hogwarts invitations or buy them ready-made from Amazon, you can find a large selection online. Pinterest has printable cards with many different Harry Potter baby shower themes.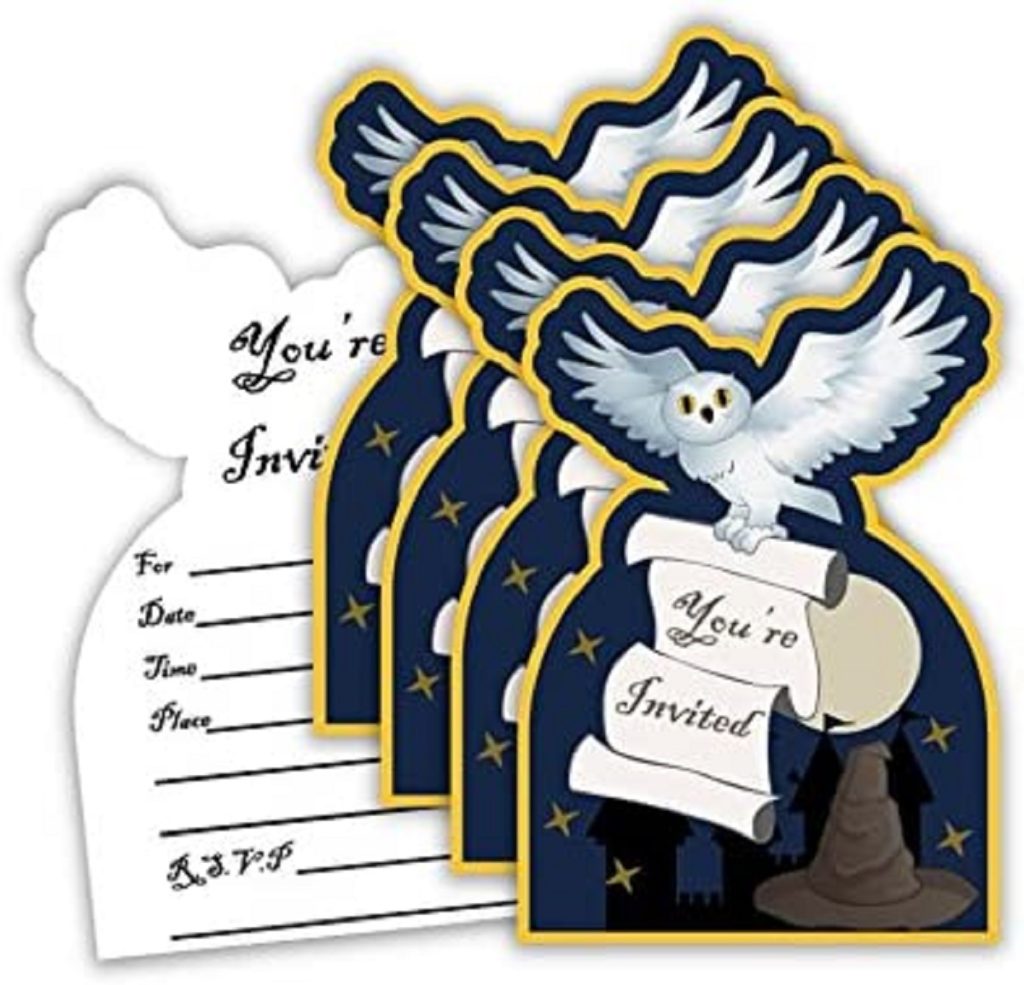 Hedwig is Harry Potter's owl. You can find many baby shower invitations that fit this theme. There are even Hedwig owls that can be handed out as party favors.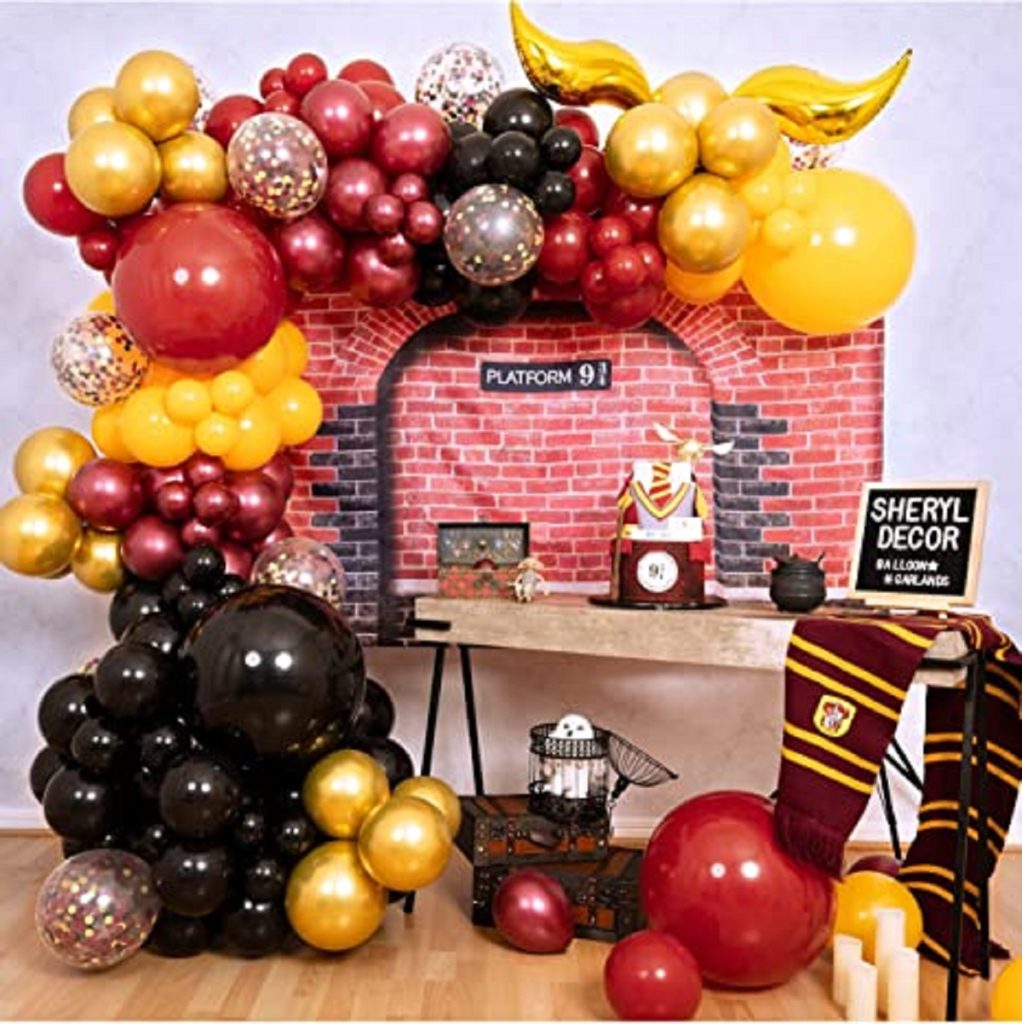 Transform Your Space from Muggle to Magical
The wizarding world offers ideas sure to inspire your Harry Potter-themed baby shower.
You can create centerpieces that carry out your theme with Mason jars. Cut up some rope, tie the pieces into bow ties, and glue on Harry Potter regalia such as flying keys, owls, or Harry Potter glasses. You then can purchase tea candles to act as lanterns at the tables.
Custom signs that feature Hogwarts drawings can welcome your guests to the occasion. A customer banner with golden and black accents might read, "Welcome, Baby Muggle!"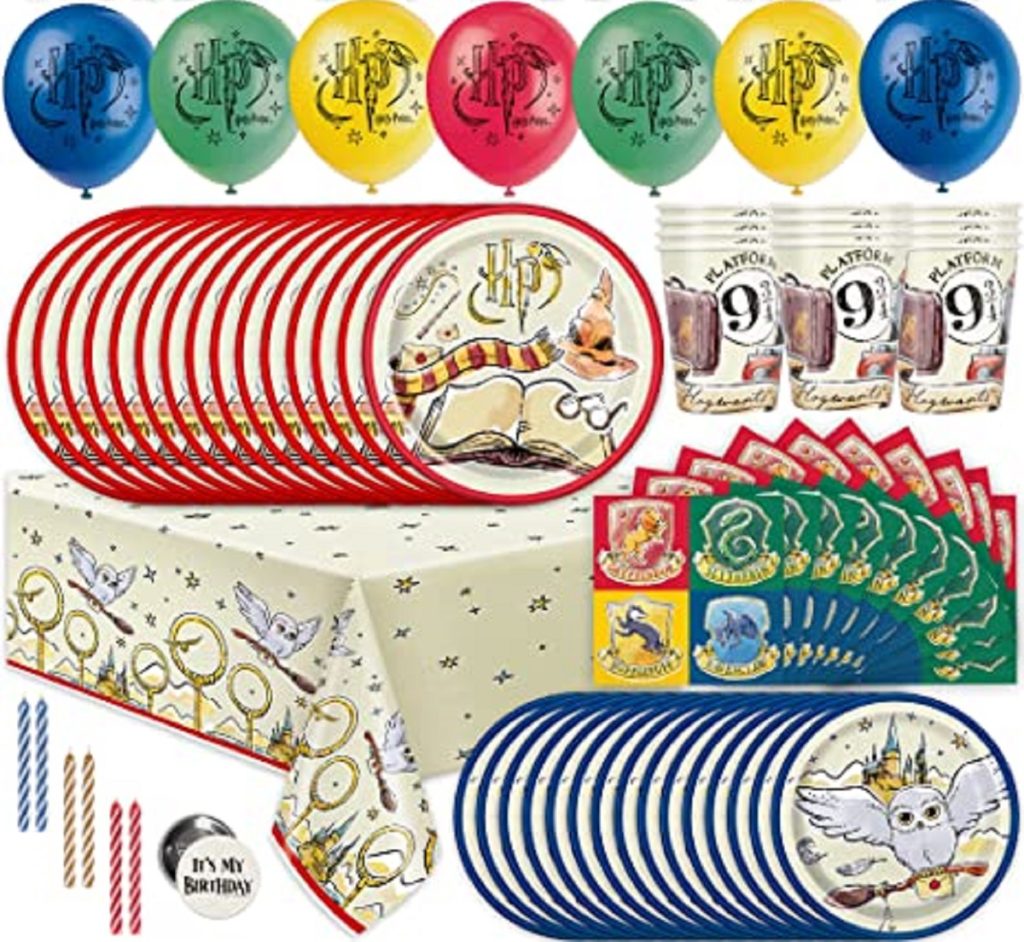 Party decorations can also be purchased on Etsy in packs if you're not feeling very creative.
Add some owl balloons that look like Hedwig throughout the space to add at your baby shower party. Or add a balloon garland. Your guests will appreciate the extra touch.
Also, including a guest book at your shower is an excellent way for guests to express how much they adore the mother-to-be. Whether it's a Harry Potter theme or a traditional one, these can be found on Amazon or Etsy. Guests can sign and offer advice to the new mom.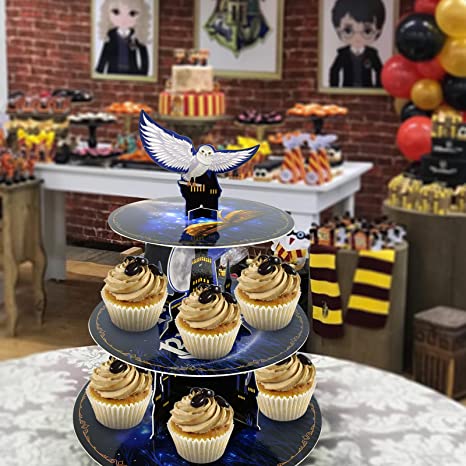 Magical Baby Shower Dessert and Drinks
Magic abounds in the amounts of great recipe ideas for a Harry potter themed party. These can include pumpkin pastries to go with the Hogwarts theme.
You can make golden snitch cupcakes with golden snitch cupcake toppers. Choose from deviled dragon eggs, chocolate frogs, or Butterbeer.
Chocolate wands are easy to create. All you need to do is melt the chocolate and dip pretzel sticks for an easy and tasty appetizer.
You can even whip up a batch of Polyjuice potion that will surely wow your guests.
Be sure to search for other Harry Potter recipes online for many foods that fit your Harry Potter baby shower.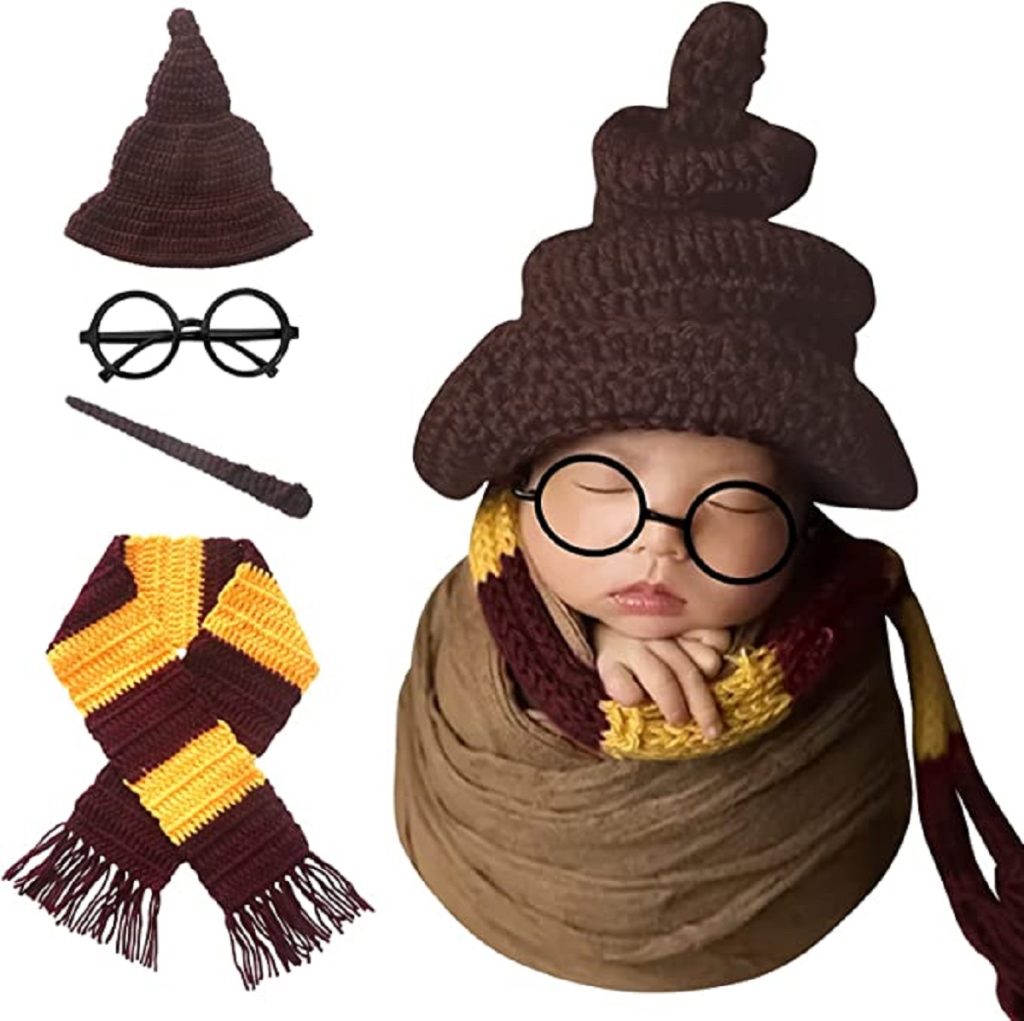 Wizard Baby Shower Games
Many party games can reflect the Harry Potter baby shower theme! You can purchase a sorting hat set on Etsy for your guests. Which house will they end up in? It could be Gryffindor Slytherin, Hufflepuff, or Ravenclaw. This could keep the guests entertained while the guest of honor opens up her gifts.
You can also get a set for new parents. You can use the items included – a hat4e, scarf, wand, and glasses – for party decor, and the parents can use it later for the themed baby photos that many like to take at home or with a professional photographer.
Other party ideas may include games such as "Who Knows Mommy Best?" and "Baby Shower Gift Bingo." Have guests write down which house they think the mom-to-be would choose to live in (in the Harry Potter theme, of course.)
In the Bingo scenario, have your guests check off which gifts they think the mother will receive. The closest to guess all presents will win a prize at the end.
All of your party supplies can be purchased through Amazon or Etsy. The mom-to-be or the host can create many decorations and game boards at home if they are crafty and have time.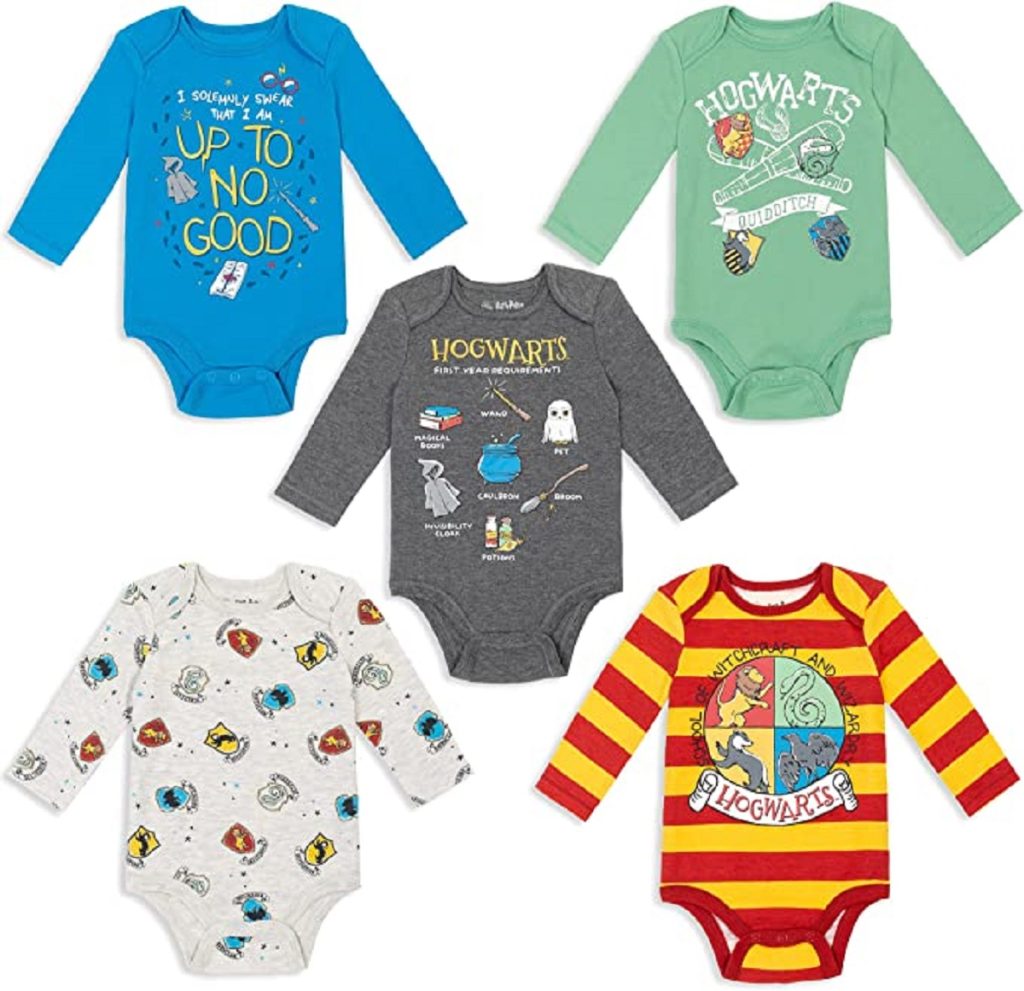 Wizard Baby Shower Gifts
You may want to provide your guests with a wish list to share, so they know what to purchase for the brand-new baby.
If you're looking to stick with the Harry Potter theme, there are many onesie selections online that cater to your little muggle as they grow! You can never have too many onesies or swaddling blankets. Quidditch-themed clothing anyone?
Another wonderful gift is a diaper cake. You can buy or make a diaper cake and accent it with Harry Potter symbols and practical baby items on the mom's list of must-haves.
You can make sure that mom and dad snuggle their magical muggle in style.