Your baby is on the way, so you want to throw the most memorable little pumpkin baby shower. Where do you begin? How do you prepare for this pre-baby party?
These five little pumpkin baby shower ideas will help you organize a fun and inventive party that your guests will love.
Let's get into the nitty-gritty.
1. Little Pumpkin Baby Shower Invites
We'll start with the most critical part—invitations.
In this digital era, you might be tempted to ignore invitations. After all, you have several social media group chats with your girls where you can invite them all in a single message.
However, invitations are special since they add a personal touch and your guests are more likely to honor them.
You will have no shortage of choices regarding little pumpkin baby shower invite designs. You can go for pre-made templates online or design some yourself. The best part about DIYs is the personal touch and the unique designs you end up with rather than going for overly-used templates online.
Be sure the style of the invites matches your little pumpkin baby shower theme and the party decoration colors you'll use.
Here are a few options for each gender.
Floral Pink and Gold Girl little Pumpkin invites are perfect if you're expecting a baby girl. It features pink roses and a pumpkin with a touch of gold that spells class. It's editable on various devices, including your phone or desktop. If you prefer physical copies, you can print them.
Greenery Pumpkin Baby Shower Invite is your best option if you're expecting a baby boy. As the name suggests, it features a greenery border and a blue pumpkin at the center. It's printable and editable for a more personalized touch.
Neutral gender little pumpkin invite: What if you're the mama who'd love a surprise during delivery? This Orange Pumpkin-Themed Baby Shower Invitation will be perfect for your gender-neutral baby shower. It's simple but elegant, featuring an orange mini pumpkin and some fall leaves. Again, it's editable and printable, but you can also share via text or mail.
2. Little Pumpkin Baby Shower Decorations
Little pumpkin baby shower decorations need not be dull. While it's okay to include fall colors, you can brighten things a notch with gold glitters or the popular pink and blue, depending on the baby's gender.
Besides choosing the right colors for your little pumpkin baby shower decorations, brainstorm the party supplies you'll use. Think of flowers, balloons, welcome signs, a banner, etc. But most importantly, include pumpkins since it's a little pumpkin-themed shower, after all.
And speaking of pumpkins, here's how you can use them to decorate your pre-baby shower.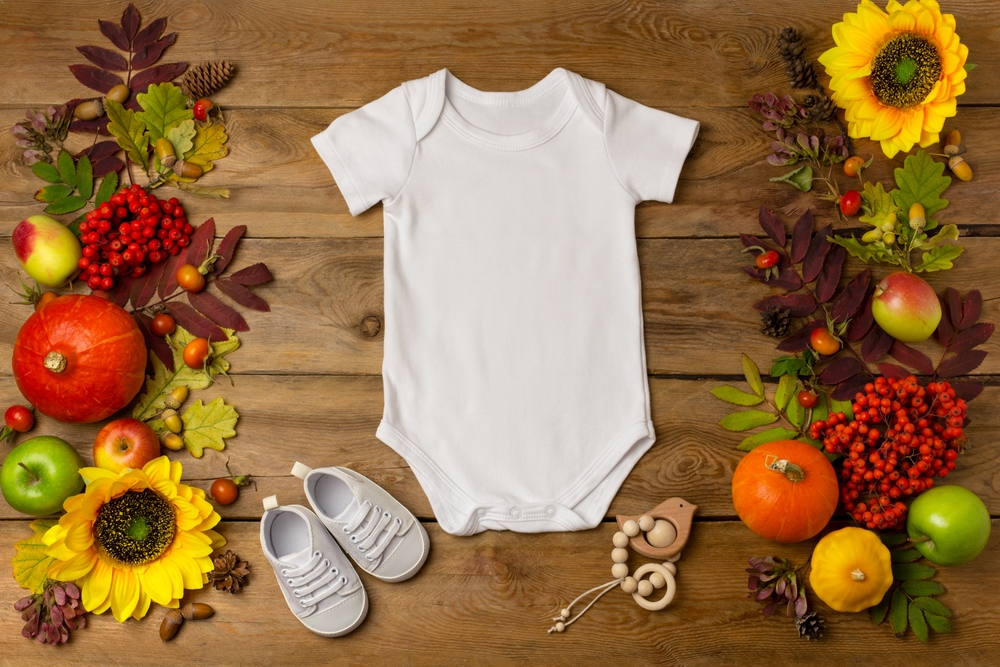 Little Pumpkin Baby Shower Centerpieces
DIY always carries the day if you want unique little pumpkin baby shower centerpieces. Here are a few options perfect for this theme.
Pumpkin vases for flowers. Pumpkin-shaped flower vases are an excellent idea for your centerpieces. They come in various colors and sizes, and their height is perfect since they're hard to knock over. Also, you can reuse them for the first birthday party. Alternatively, you can use real pumpkins to make DIY vases and fill them with your favorite flowers.
Different colored pumpkins. Colored pumpkins make perfect centerpieces with the correct color coding. While the artificial ones are okay, using the real ones adds a nice touch of nature to your decor. You can even paint or decorate them with bright colors such as pink, red, or white.
Pumpkin guest book. You can have a faux white pumpkin as a centerpiece but also serve as the guest book. Let all attendees sign their names on it so you can remember all the wonderful friends and family who came for your shower.
You can also create a centerpiece not made of pumpkins, for example, balloons, flowers, fall leaves in a jar, etc.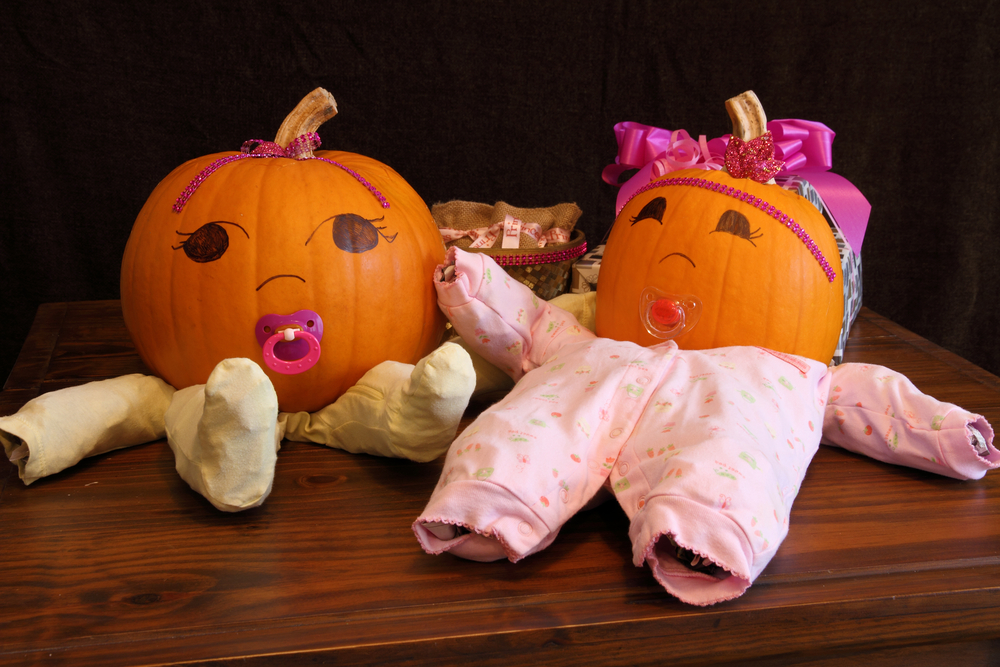 Little Pumpkin Baby Shower Backdrop
Backdrops are fantastic for party decoration and great picture booths for you and your visitors. You can design a little pumpkin banner for yourself or order one with pumpkin, and fall leaves images accompanied by an "a little pumpkin is on the way" message.
In addition, include fall-colored confetti balloons for neutral gender or pink and blue, depending on the baby's gender.
Rustic wood also makes an excellent background for a little pumpkin baby shower backdrop. You can have a floral or balloon border for a spectacular look.
3. Little Pumpkin Baby Shower Dessert
A baby shower is only complete with dessert. Little pumpkin baby shower theme dessert options are only limited to your imagination. Moreover, you can have them in different colors, shapes, and flavors.
The two must-haves in your dessert menu are cake and cookies.
Little Pumpkin Baby Shower Cake
No matter the color or shape you choose for the cake, one thing for sure is that it must be yummy. Therefore, order from a trusted baker to ensure your visitors are satisfied.
Colors: You can choose the gender colors, the little pumpkin theme colors, or a blend of both. For a neutral gender, orange and brown with a touch of yellow or gold is perfect.
Decorations: There are numerous varieties of cake decorations. For instance, you can use a simple gold "sweet little pumpkin" cake topper or a miniature pumpkin cake topper. Flowers are also an excellent option, but their colors should blend with the party decor.
Shapes: The standard cake shape is okay. However, if you want something unique, then different sizes of pumpkin-shaped cakes will do.
Little Pumpkin Baby Shower Cookies
Cookies are great treats. You can include different flavors to offer a variety of options for your guests.
Use creative shapes and colors to march the little pumpkin baby shower theme. For instance, you can bake little pumpkins in orange and brown colors. To make them more appealing and realistic, add little green stems.
You can also bake little onesies and pumpkin rattles for more interesting shapes.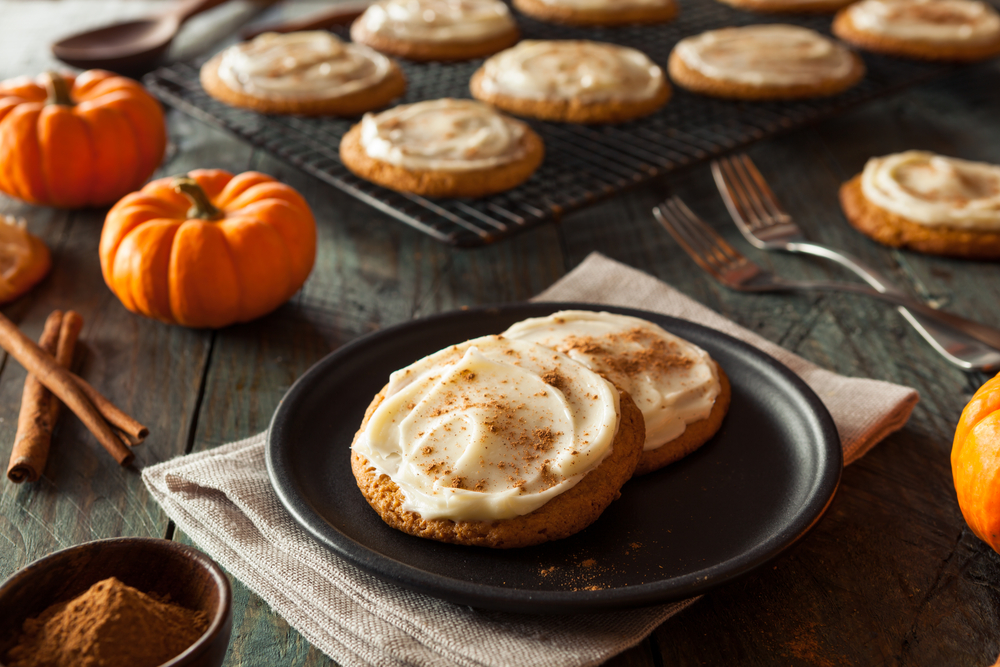 4. Little Pumpkin Baby Shower Games
Little pumpkin baby shower games make the celebration more fun, allowing guests to loosen up and interact freely, especially if they don't know each other. While the options are endless, here are a few for this theme.
Who knows mommy best? This fun guessing game shows who knows the mom-to-be best. It involves a set of cards with unique questions about the expectant mom. Each guest should answer as many questions as possible. The person who gets the most correct questions is the winner. You can purchase the game online or customize your own with your preferred questions.
Bingo: This is a popular little pumpkin baby shower game best suited for the gift-opening session. It's a printable game that involves crossing off baby items on a card. Each guest will require a bingo card bearing a unique set of baby items. As the parents-to-be open the gifts, the cardholders tick out the items. The first player to cross a horizontal, vertical, or diagonal line wins. Once a player makes the line, they must shout "baby bingo."
Diaper raffle: This is another fun game where guests exchange diaper packets for raffle tickets to win prizes. Etsy has numerous printable options.
To make these games exciting and enjoyable, you can have cheap adorable prizes such as candies, nicely packed shower cookies, baby-themed napkins, or flowers.
5. Little Pumpkin Baby Shower Favors  
After having a fantastic little pumpkin baby shower, giving guests something to take home with them is always a great idea.
Think of party favors that most people will love or items you can use back home after the shower.
Here are a few examples:
Homemade cookies or cupcakes: Bake these in the shape of pumpkins to match the party's theme. You can place them in beautiful DIY packaging and add customized thank you cards.
Themed gift cards: Gift cards are a fantastic idea since guests can use them whenever they want, and you can choose a variety from amazon or Starbucks.
A real pumpkin: This may surprise many, making it such a great party favor. Pack each in a little pumpkin-themed basket.
Pumpkin recipe: Get your favorite recipe, print it out onto cute cards, and hand these over to every guest as they leave. Every time they cook pumpkin using this recipe, they'll remember you and your new baby.
Be sure to check out this article for more great fall theme baby shower ideas.