Spring symbolizes new beginnings, making this season perfect to celebrate the upcoming arrival of a new baby! If you are hosting a spring baby shower, you may want inspiration for themes. Keep reading to discover the best spring baby shower themes!
Who Picks the Baby Shower Theme?
The mom-to-be should select the baby shower theme. If you are hosting the baby shower, talk to the mom-to-be and see what she requests for a themed shower. Then do your best to make her dreams a reality!
What Are Some Good Spring Baby Shower Themes?
We are here to provide the ultimate inspiration for a springtime baby shower. Keep reading to check out the top themes for spring!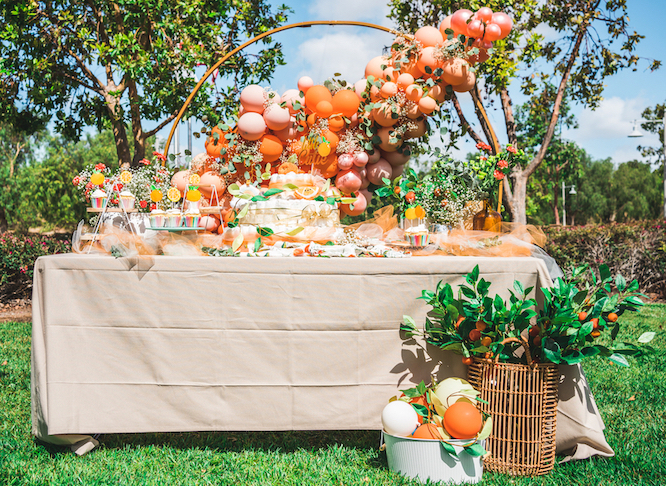 What are Some Good Spring Baby Shower Themes for a Girl?
Here are some ideas if you need some inspiration for a girl baby shower in spring.
Tea Party Theme
Celebrate the arrival of spring with a tea party! Use bright colors and thrift tea cups from a local thrift store. Decorate with lots of flowers for a truly magical tea party! You could also serve finger sandwiches and tea.
April Showers Bring May Flowers
April showers bring May flowers! Decorate with pastel colors and bouquets in mason jars. Use brightly colored tablecloths and mini umbrellas for drinks! For a fun touch, you could also use rain clouds for decorating.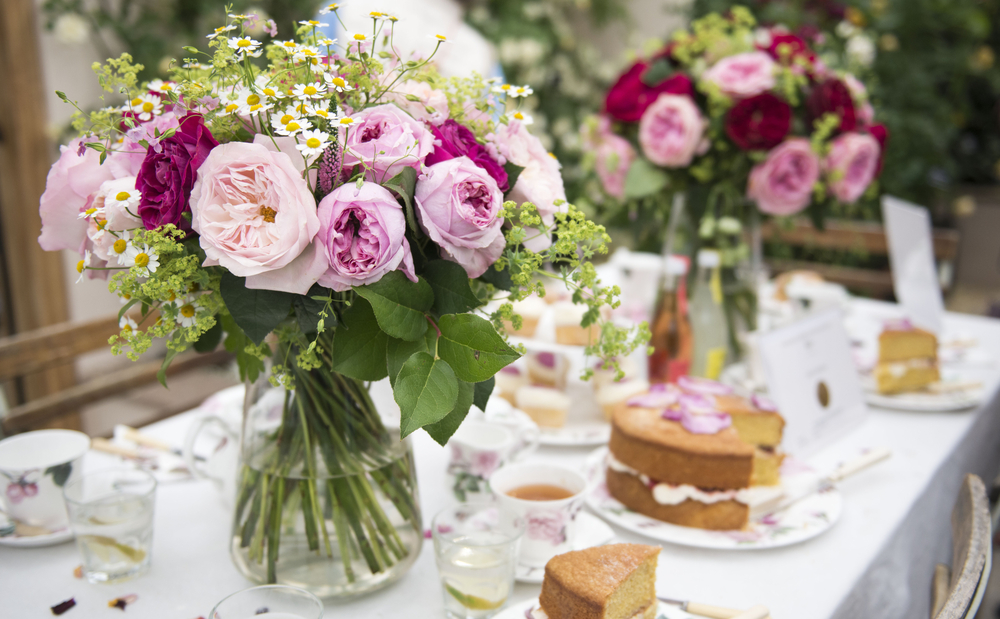 What Are Some Good Spring Baby Shower Themes for a Boy?
If you are looking for boy baby shower themes for spring, we are here to help!
Peter Rabbit Theme
Make your Peter Rabbit theme come to life with rabbit cookies, a cake with a Peter Rabbit topper, and blue colors. You can also decorate actual copies of the Peter Rabbit book.
Watercolor Safari Theme
Use a watercolor color scheme! Add in lots of greenery and safari animals for party decor. You could also add succulents for centerpieces.
What Are Some Good Gender Neutral Spring Baby Shower Themes?
Here are our top recommendations for a gender-neutral baby shower theme.
Sunshine Theme
Celebrate the parents-to-be and their new arrival with sweet sunshine! Use neutrals and yellows for decorating, and add sunflowers for a beautiful pop of color. This theme is sure to be warm and happy!
Twinkle Twinkle Theme
Turn your favorite nursery rhyme into a shower theme! Decorate with twinkle lights, stars, and moons. This theme will be magical!
Bee Theme
Treat the new mom and her baby to bee! Decorate with a black and yellow color palette and add honeycomb cupcakes. This theme is sure to be the cutest theme!
Check out our guide to hosting a bee baby shower for more tips.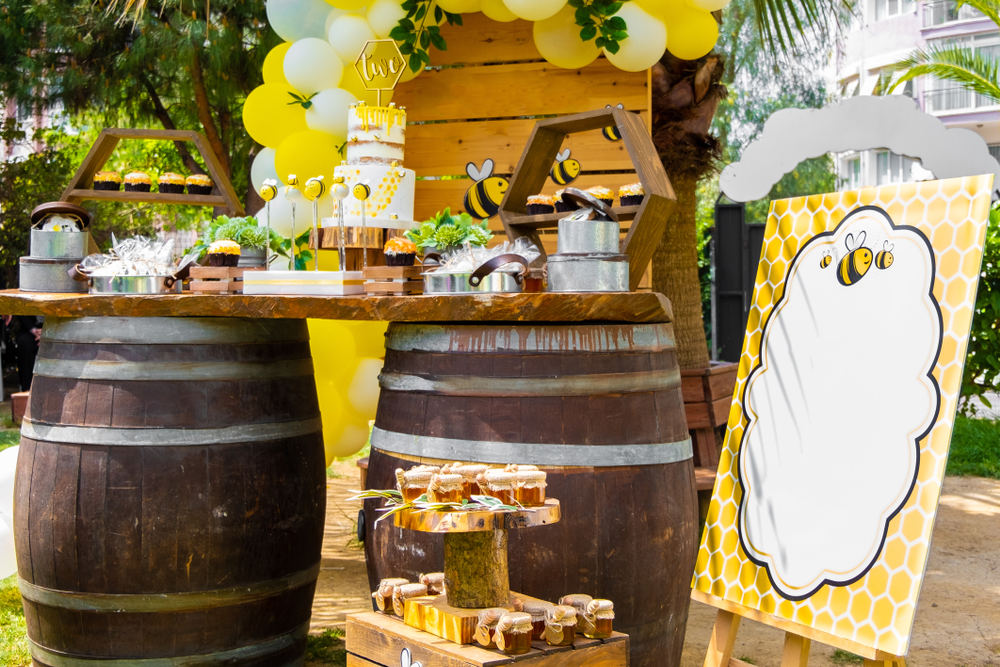 How Do I Make My Baby Shower Not Boring?
If you want to be the best hostess and avoid a boring baby shower, here are a few tips.
Set An End Time
If you want to avoid a boring baby shower, don't let the shower go on for hours and hours! Keep the baby shower to three hours max. A precise end time will keep the party moving and prevent guests from getting antsy or bored.
Include Men And Kiddos
Make the baby shower co-ed or include kiddos as well. Sometimes it's stressful for families to arrange childcare and make plans for baby showers. Include everyone so families can spend time together and take the stress off families!
Make Games And Activities Optional
When preparing baby shower games and activities, allow guests to opt out. Some guests don't want to participate, and that's okay! Have activities for those who wish to play and enable other guests to mingle or watch if they don't want to participate.
Have An Open House Or Allow Guests To Drop In
Switch up the structure of a traditional baby shower! Invite guests to drop in or host an open house. An open house takes the pressure off guests as it is less of a time commitment, and they can pop in on their schedule! It also keeps the shower fun as guests can participate in the activities they enjoy while they stop in.
This guide helps inspire a spring baby shower! For more tips, check out our guide on great places to have a baby shower.