Pregnancy is a time of great joy, but let's face it, it can also be difficult for the mom. Her beautiful baby bump can make sleep a struggle, and she is always tired.
That is why locating the best places to have a baby shower can be vital to lifting those baby blues. Awesome baby shower venues, plus gifts and gab, will relieve her anxiety and stress.
Where Do People Usually Have a Baby Shower?
You should hold a baby shower at a location convenient to the guest of honor (the mom-to-be) and her guests. Event spaces are a dime in a dozen, but not all may work as the perfect baby shower locations.
Therefore, choose a central location. The typical length of a baby shower is a 2-to-3-hours. Your guests should spend less than half their day in their cars to get to a brief affair.
Factors to consider when choosing the best places to have a baby shower
Here are the key considerations when picking a place to have a baby shower:
Your guest list. Are there going to be kids? Is it a ladies-only shower, or are men coming? If you have answered yes to these questions, host your party at a neutral venue. The perfect spot should be fun for the kids and relaxing for all.
Your budget. The traditional themed baby shower parties can significantly range in cost. A few parents-to-be will go all out, while some are highly budget conscious—a new baby is on the way! So, choose a venue you can afford within your budget.
To approximate just how much the perfect venue should cost, consider the number of guests coming. An extensive guest list will no doubt mean a bigger budget. A good rule of thumb is that the venue should take up 5% to 10% of your party's budget.
Let's look at some of the best places to have a baby shower.
Budget-Friendly Venues
A baby shower venue such as your home or someone else home is free. Not only does this mean zero venue costs, it can also make for an intimate time with close friends and family members. On top of that, you can decorate to your heart's content.
On the downside, hosting a party in your living room comes with loads of cleanup work afterward. Then, food and beverages will eat into your budget.
However, you can leverage time to lower these costs. For example, if you host your party over a meal time, your bill will be heavier. But if you host your party at brunch or in the afternoon, you can have a tea party!
So, whip up some sandwiches, break out the dainty china and the pretty dress, and you are good to go. A budget-friendly alternative is a Sip and See, where you only serve finger foods.
You can also host the 100% free drive-by baby shower or virtual baby shower from the comfort of your home.
Another inexpensive or potentially free place to hold a baby shower is your local church hall or community center.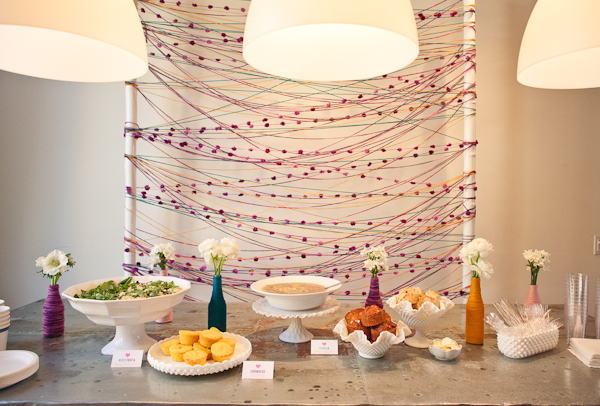 Laidback Private Dining Venues
A relaxed baby shower party away from home is a great option for you and your guests. A private dining venue gives you the right amount of intimacy for the party guests and parents-to-be. These venues come in all shapes and sizes, from the swanky private room experience to the quirky downtown banqueting hall.
You can reserve a room in a banquet hall and hold a buffet which may cost a tad more than a party home. That said, your guests will have full bellies, joy will flow, and you will not have to deal with cooking or cleanup chores.
You can also hold a laid-back baby shower at a charming hotel's ballroom if you have a larger-than-usual guest list. Your local country club is also a good bet. You will spend less money decorating these spaces since most of these spaces take pride in their fine interior decor and extravagant flower gardens.
Country clubs may put a larger dent in your pocket, but you will enjoy perks such as photographic views, a bar, and catering.
Unique Outdoor Venues
If you are sure of fantastic weather, the outdoors are hands down some of the best places to have a baby shower. More so, many outdoor spaces come cheap or are free. In addition, nature is refreshing and relaxing—picture a picnic by a lakeside in your mind. Tranquility, Zen, and beauty rolled into one free package.
With that said, there are added costs to breezy outdoor venues, such as seating and awnings for the guests. Then, you have to think of a contingency plan should there be rain. For example, you should provide your guests with blankets or parasols should the sun's heat get out of hand.
Some of the best fun and cheap outdoor spaces to hold a baby shower party include a picnic in the park, by the lake, a family-friendly beach on the rooftop, or in your backyard. A fire pit can make a unique baby shower venue. Serve your guests a mocktail on your rooftop terrace against gorgeous backdrops perfect for epic photography.
If you are lucky to have a botanical garden in your vicinity, go for it! These gorgeous venues are affordable and will not require much décor due to their natural light and stunning gardens. They also may have designated party areas.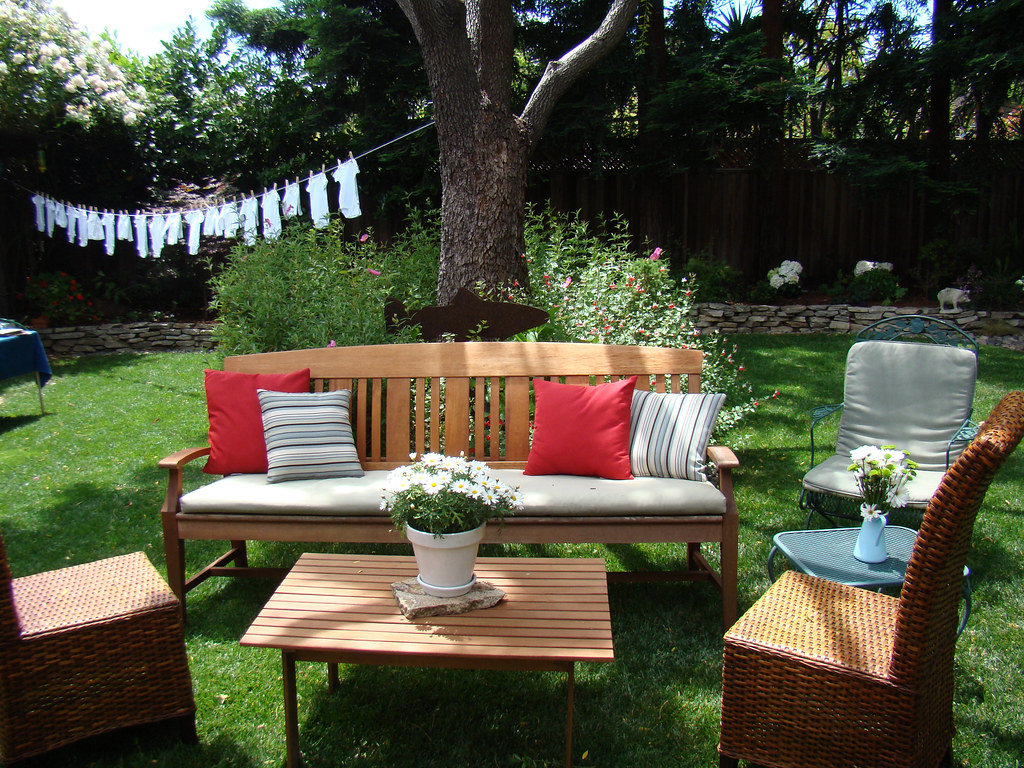 Your local park, a fair, or an outdoor restaurant area are also good alternatives. How about a winery, farm or the outdoor cinema? The outdoor cinema venue is as special as they come. Parties your guests may attend will play second fiddle to your outdoor cinema baby shower for a long time.
A farm is perfect for a mom-to-be that loves nature. This venue will provide lots of enjoyable activities for the young and young-at-heart. A premium alternative is a vineyard. First, vineyards provide awe-inspiring panoramic scenic views.
A vineyard is sure to make for Instagram-worthy photos and videos to cherish. On top of that, they are one of the best co-ed party venues providing wine tasting for all non-pregnant guests. Best of all, you could pay for the non-alcoholic drinks while your guests pay for their hard liquor expenses.
Check out this article if you'd like some more suggestions for creative baby shower venues.