Are you going to your first baby shower as a guest and have no idea what to wear to the party? You are not alone; some seasoned baby shower attendees struggle to pick a guest outfit.
You certainly do not want to stick out like because you wore a denim dress with sneakers to a high tea shower party, and you don't want to find yourself freezing because you forgot to factor in the chilly winter weather or sudden temperature changes in the fall.
So to ease your stress, here are ten fantastic baby shower outfit ideas for various seasons and dress codes. The article will also cover what you can consider wearing for a party in any season.
What Is the Etiquette for What To Wear to a Baby Shower?
When dressing for the baby party, make sure you remember:
Adhere to the dress code mentioned in the invitation. If you need help understanding what to wear, get clarity from the host or a friend attending the same baby event.
Do not outshine the mom-to-be. Avoid over-the-top clothes that draw attention from mommy-to-be.
Consider the venue. Make sure your attire matches the dress code and expectations of the venue hosting the event.
What Do Guests Wear to a Baby Shower?
With the party dress code and etiquette in mind, the hard part is actually deciding what to wear. Consider these ten best outfit ideas for a baby shower!
Maxi Dress
For a summer day outdoor brunch baby shower, wear a flowy chiffon, linen, or cotton maxi with no sleeves or an off-shoulder. Accessorize with loop earrings or a hat for a more stylish look. Complete the casual look with strappy sandals, ballet flats, or wedges.
For a late evening or winter baby shower, choose materials like velvet or wool that offer more warmth. A long-sleeved option will keep you warm enough to enjoy yourself. Add denim, leather, or faux fur jacket for additional warmth.
If you opt to wear a maxi with a lighter material during the cold season, wear a pair of leggings or tights underneath. A nice pair of ankle or knee-length boots will also keep you toasty. Accessorize with a scarf, a hat, or earrings.
Choose a more form-fitting, satin maxi dress for a formal baby party; pair it with stilettos for an elegant finish.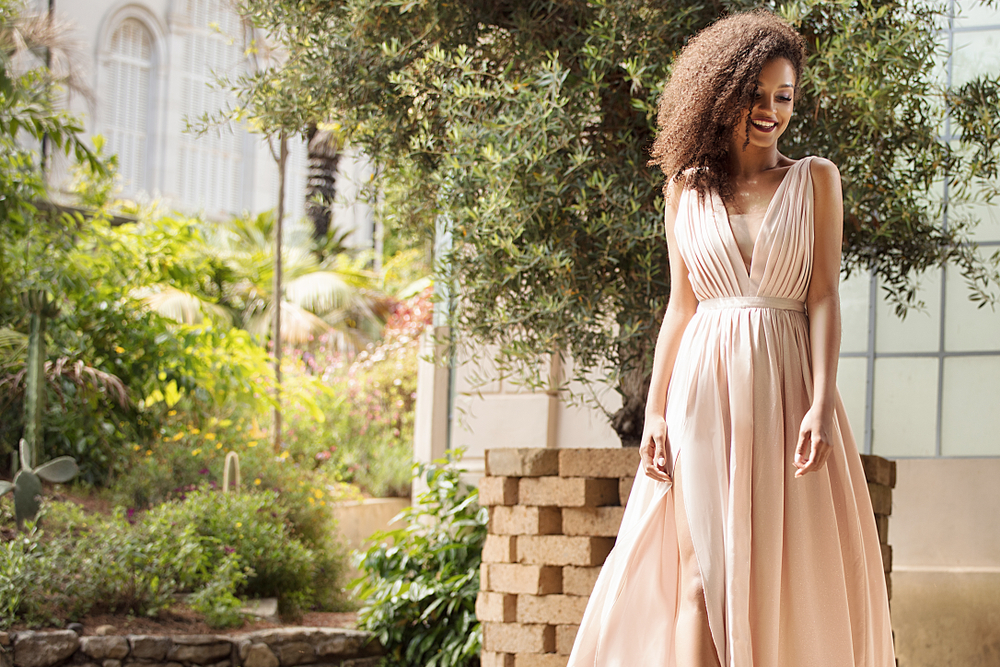 Sweater Dress
The sweater dress is ideal for a winter baby shower. Consider a long-sleeved or turtleneck dress for more warmth. If you choose one with short sleeves, cover yourself with a shawl or jacket.
Pair a maxi and midi sweater dress with heeled boots and knee-length boots for a short dress.
If you are going for a toned-down vibe, you can choose a hooded dress worn with sneakers.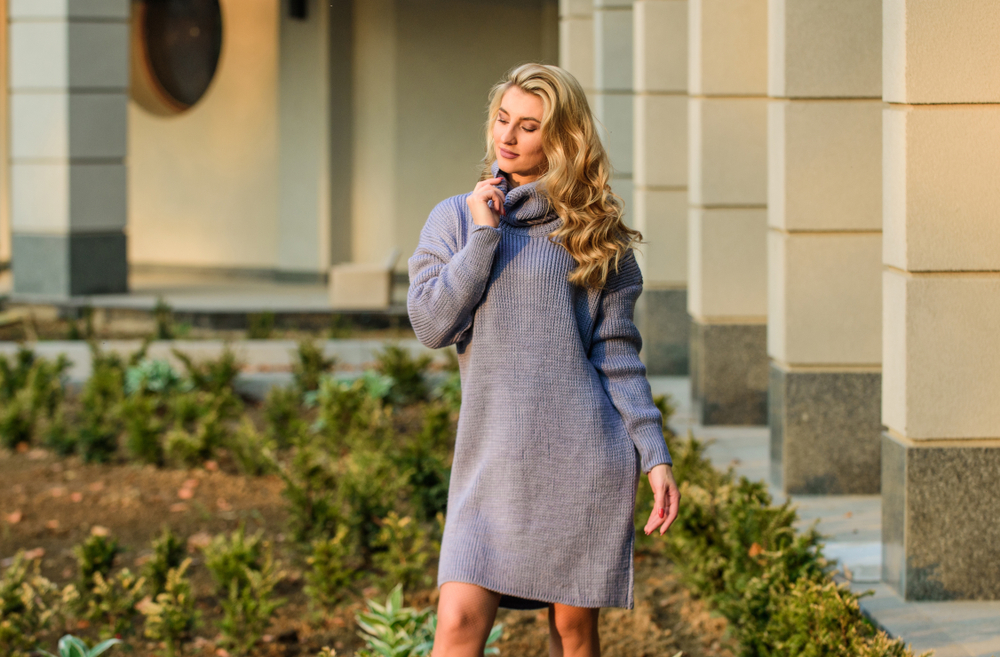 Midi Dress
Like maxi dresses, midis come in various materials and prints. You can also effortlessly wear the midi for a casual and formal baby shower all year round, depending on the fabric chosen.
A lightweight, boho chiffon midi works well for any casual indoor and outdoor party in summer and spring. Accessorize with a purse and simple jewelry. Wear this mid-length dress with fringed boots or sandals.
You can wear a well-fitted, lace midi dress with long sleeves for a formal or late evening baby shower. Pair the dress with heels to round up the elegant look.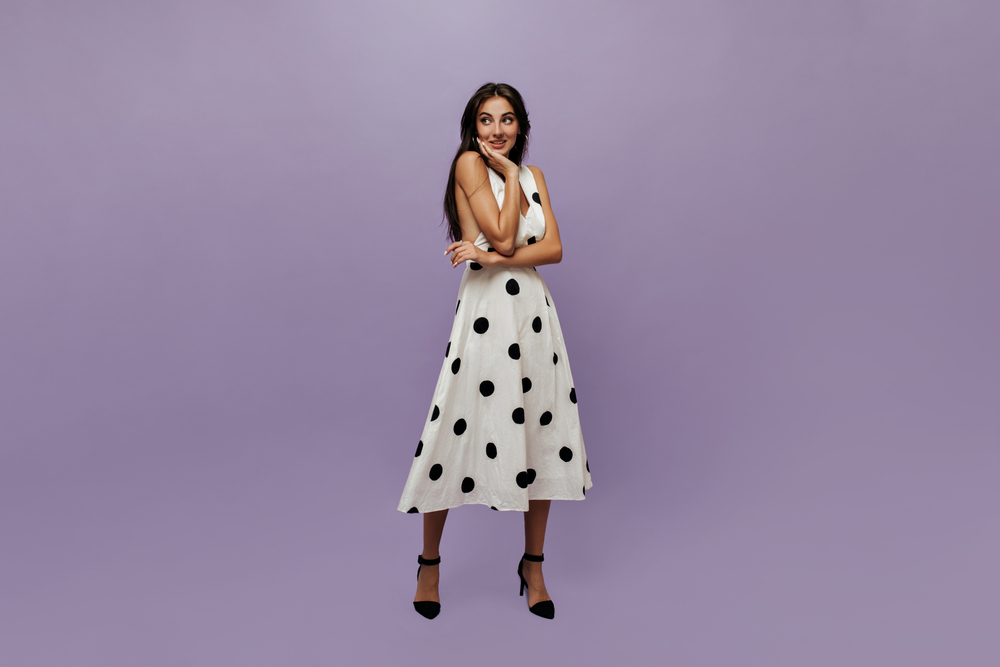 Floral Dress
A floral print dress is perfect for summer or spring baby showers. Pair the floral dress with ballet flats or sandals for a laid-back shower. For a semi-formal event, consider wearing wedges that are not only comfy but add some height. For a formal party, wear stylish pumps or cutout heels.
Keep jewelry and other accessories simple when wearing this type of print for a stunningly effortless feminine look.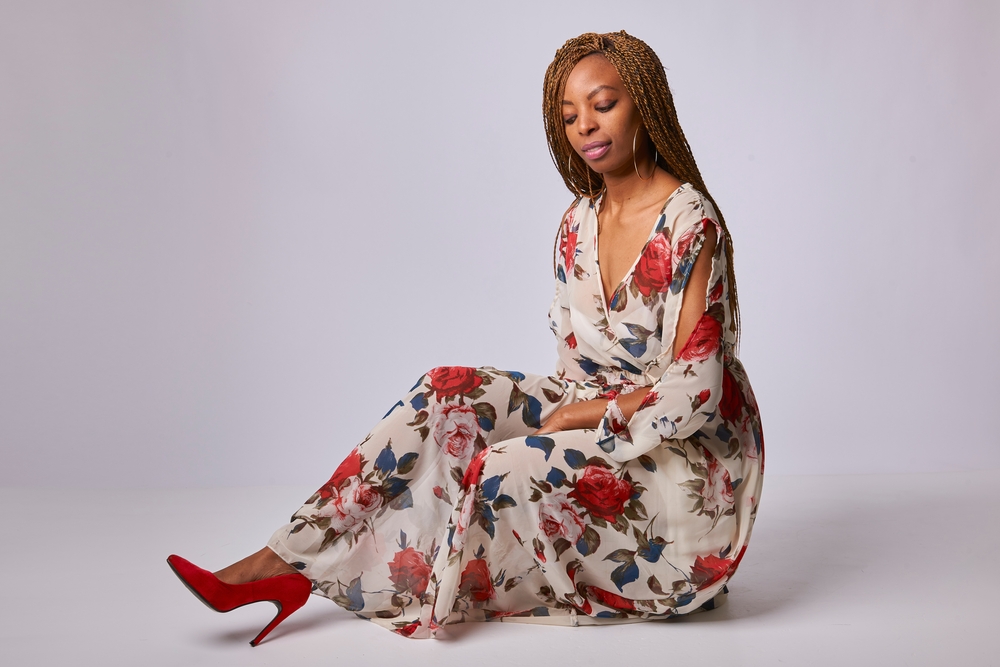 Sundress
What can you wear to a summer baby shower that prevents you from boiling in sweltering heat? Any sundress made from a light, breezy fabric.
Pick a dress with a cheery color or print that will give off a fun-loving vibe to other guests. Wear a long-sleeved cardigan or an oversized blazer to keep away the chills for a late evening baby shower.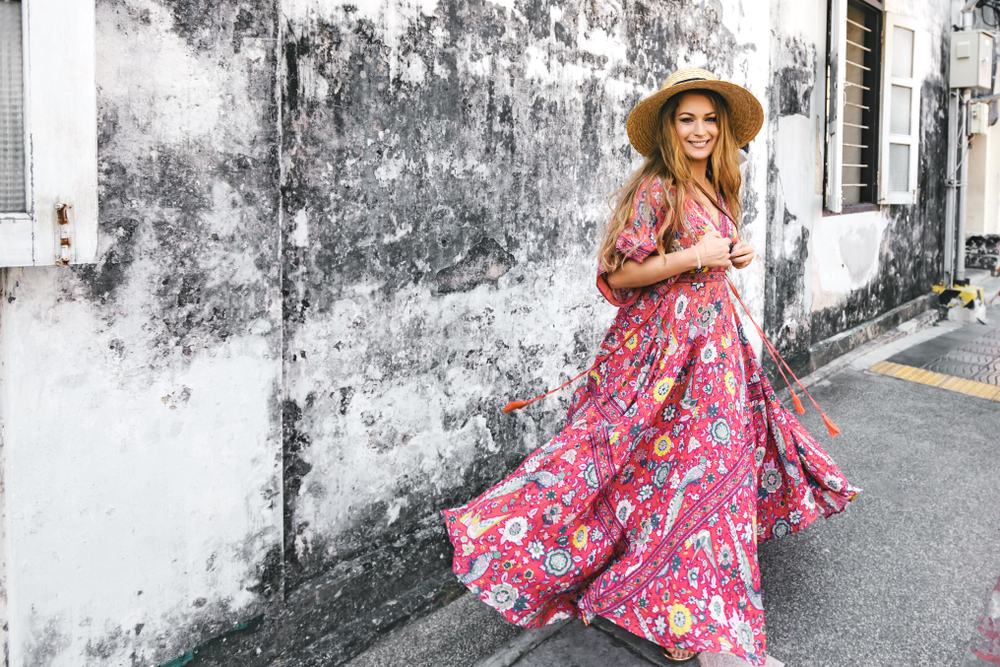 Blazer
Blazers are essential clothing in every closet because apart from giving you warmth, you can use them to dress up or down any outfit. With so many blazer types – boyfriend, waterfall, chambray, peplum, traditional, etc. – finding one suitable for any occasion will be easy.
Choose a structured blazer to go with pants, a pleated midi dress, or a pencil skirt for a formal baby shower. Leave the blazer open, buttoned, or belted, and complement the look with heels.
For a more relaxed, chic look, consider a cropped blazer. You can also bring a plain outfit to life by putting on a printed boyfriend blazer.
Try a blazer dress if you want an edgy look. Wear heels to add some sophistication and loafers for a laid-back vibe.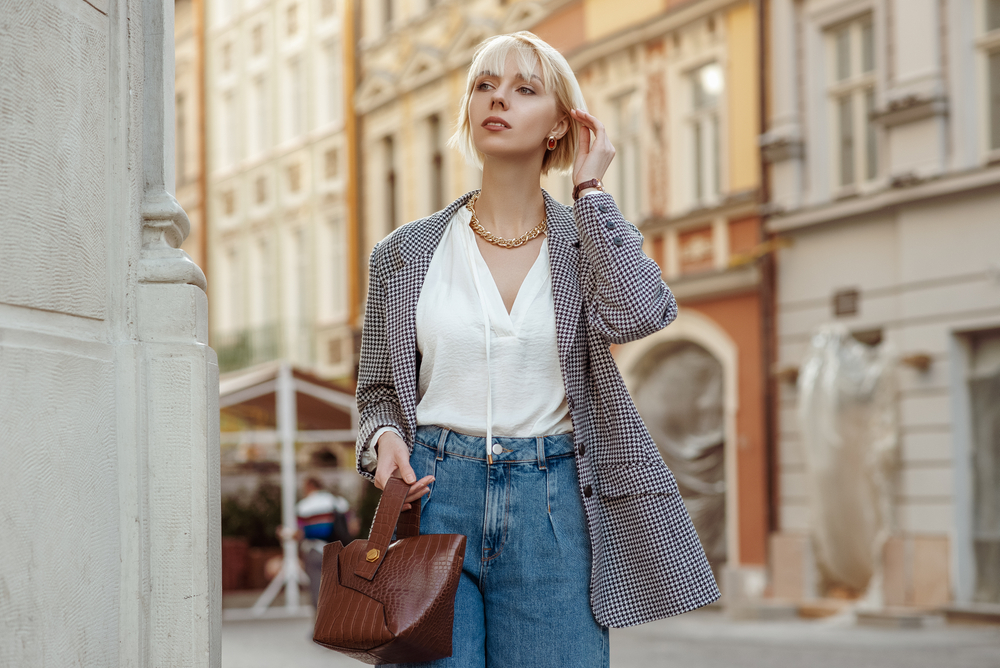 Leggings
What do you wear to a baby shower when you are not feeling like wearing a dress? You can wear jeans, straight pants, or leggings.
Leggings are not only comfy but are an excellent idea if you would love to play those intense baby shower games that involve lots of running. They are also suitable for spring, fall, and winter baby showers.
Wear high-quality, ankle-length, dark-colored pairs in black, navy, or chocolate brown for a classy vibe. For a spring casual baby shower, pair with a polka dot, striped, or floral print shirt with flats or sneakers. Add a belt to emphasize your curves.
In the fall, wear a cardigan or a fitting blazer with boots. Accessorize with a scarf. Wear a coat or pair your leggings in winter with a warm sweater dress and suede boots.
For a dressy shower, consider faux leather leggings with a long off-white tunic top that hits around the hip with a bright red pair of heels. Finish with a well-fitting jacket.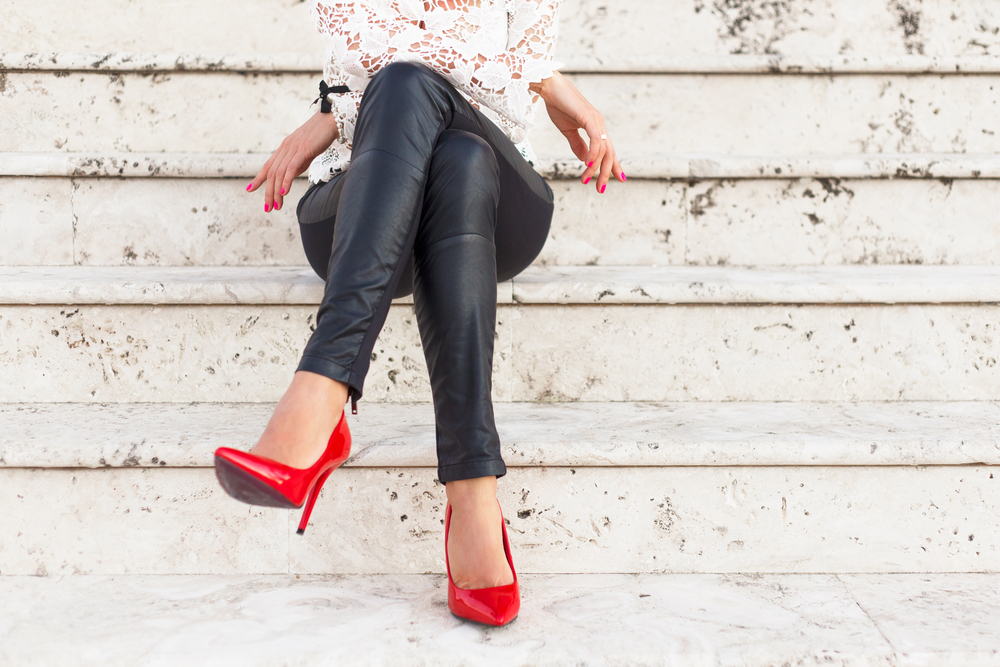 Jumpsuit
The first thing that pops into most people's minds about dressing up for a dressy shower party is wearing a dress, but there are other options, like a jumpsuit.
Jumpsuits are comfy and allow for more flexible movement. Consider wearing a wide-leg jumpsuit with stilettos to appear taller and leaner. Avoid flat shoes of any kind, as they'll make you look shorter. Accessorize with statement earrings and a bangle or necklace. Add a form-fitting tuxedo blazer for more style.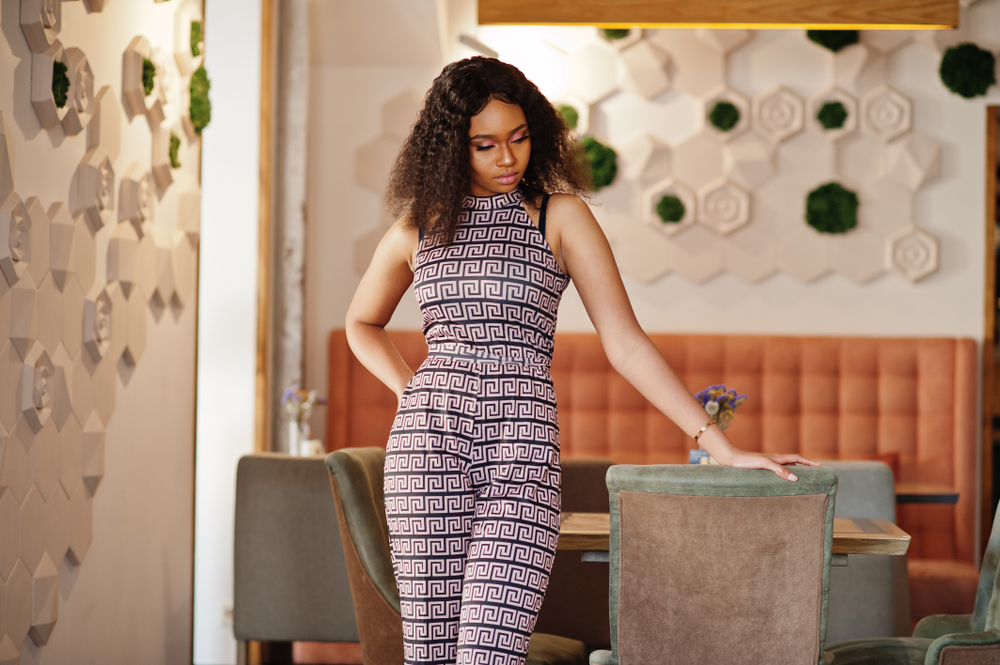 Cardigan
Fall weather is unpredictable, so dressing for a baby shower can be daunting this time of year. The key is to layer up with a cardigan you can easily remove when the temperatures become more favorable.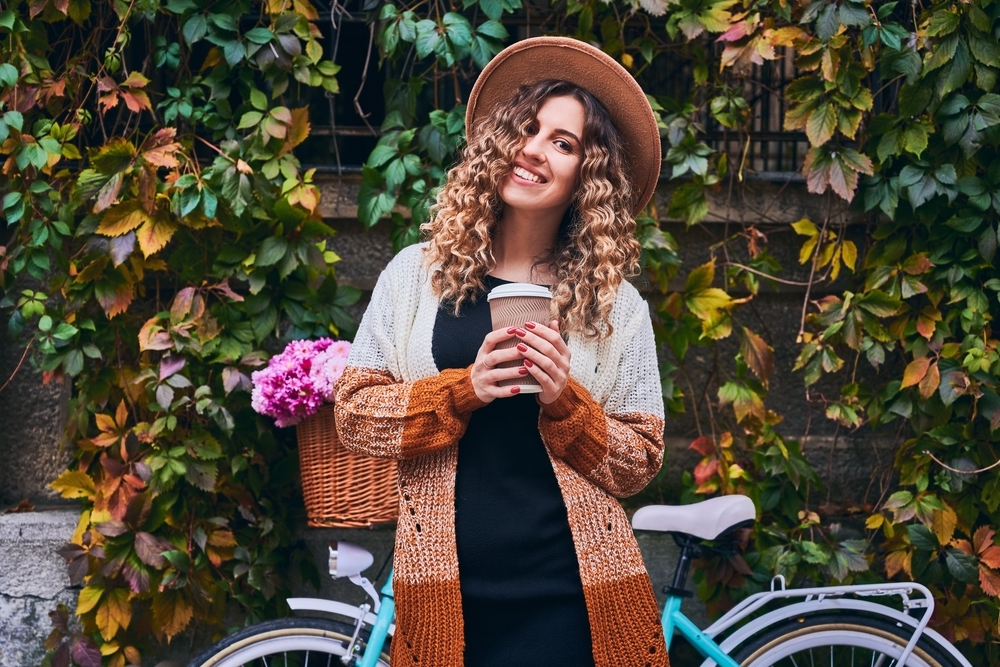 Midi Skirt
Midi skirt outfits are great for all-year-round baby showers. All you need to do is wear the skirt with an appropriate top and accessories for the occasion and season.
For example, tuck a rolled-sleeved button-down shirt into a belted satin midi skirt for a semi-formal baby shower. Put on a pair of high heels to elongate your legs and accessorize with a pendant necklace.
Alternatively, pair a plain-colored, light-knit sweater tucked into a pleated midi skirt with flats for a smart-casual vibe.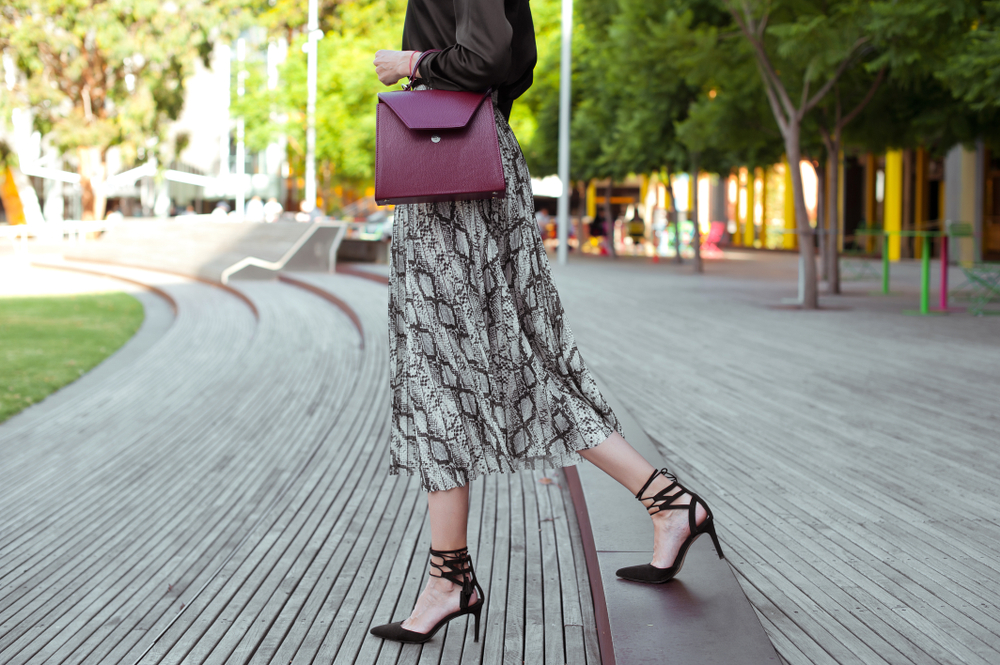 Looking for outfit ideas for the mom-to-be? Check out these ideas for baby shower dresses.