Planning a baby shower in winter may seem tricky because of the cold, but do you know that having a shower party at this time of the year is easier than you think?
Let the snow or cold inspire you to have a "Baby It's Cold Outside" shower or snowflake-inspired party. You can even use your Christmas and New Year holiday decorations to throw the best baby shower party for daddy and mom-to-be.
In this article, I'll share with you 5 winter baby shower themes that make an outstanding event—Baby It's Cold outside, Winter Wonderland, Snowflakes, Christmas, and New Year baby shower. I'll also give you party ideas on decorating the venue, what to serve, fun activities to play, and what to wear so you look glamorous at the event.
Let's go.
What Is a Winter Baby Shower?
A winter baby shower is a collective term for all baby shower party themes that get inspiration from everything winter related, including the festive holidays.
This versatile baby shower theme includes the popular cozy in winter "Baby It's Cold Outside," Christmas, and whimsical winter wonderland themes. It also consists of the buffalo-plaid and winter-woodland baby shower themes.
How Do You Throw a Winter Baby Shower?
Throwing the best winter baby shower starts with selecting a specific winter party theme. You can then design the baby shower invitations, party decor, food, games, and party favors around the chosen winter theme.
So, have you identified a winter-themed idea for your baby shower? Not yet? Here are the five best winter baby shower themes to consider.
Best Winter Baby Shower Themes
Baby It's Cold Outside
Welcome the baby with the cozy Baby It's Cold Outside party theme. Use lots of white and silver for your party decor. Add accents of blue for a baby boy's party and pink for a baby girl. For a perfect winter-themed spin, feature animal figurines like polar bears and penguins as centerpieces.
Keep guests cheerful with a cup of hot chocolate or coffee with tasty treats like winter cupcakes.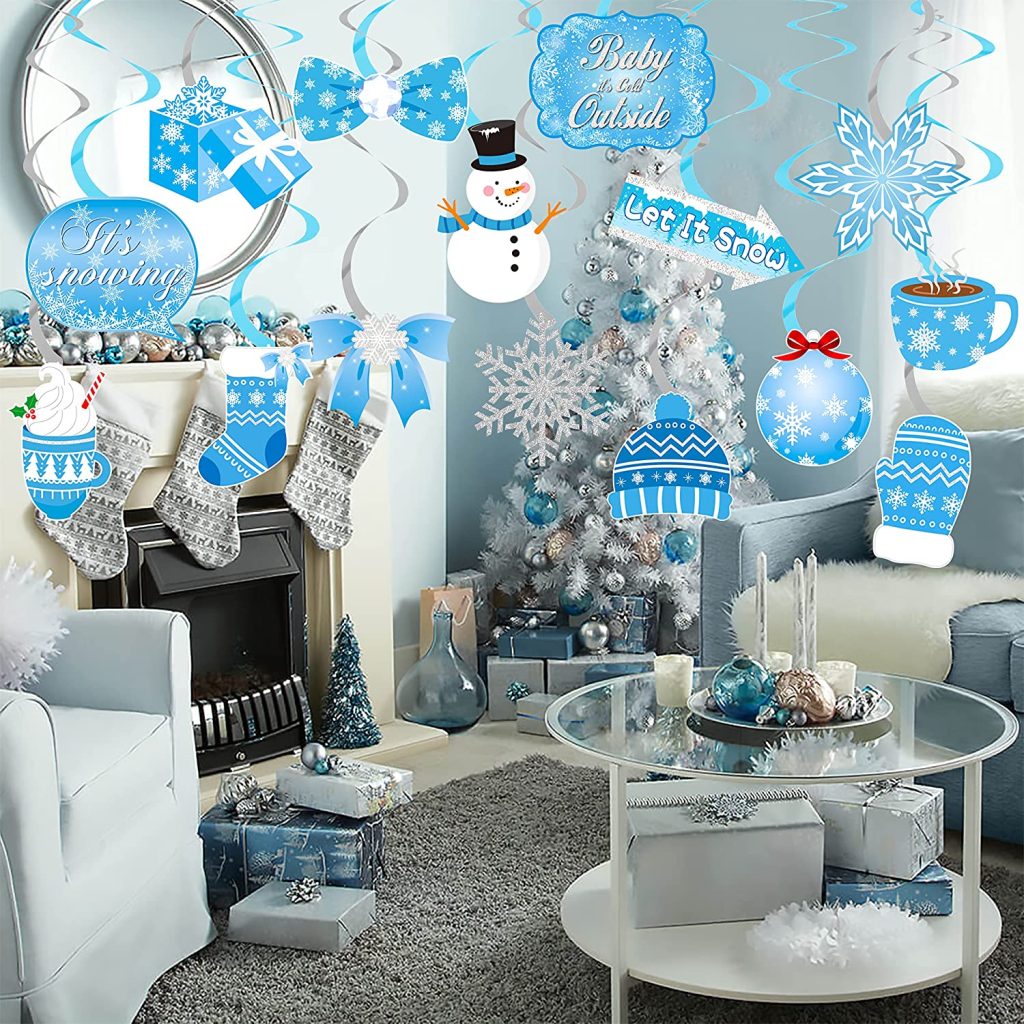 Snowflake
Get creative with printable or DIY "A Little Snowflake Is On the Way" banners and signs. You may also use snowflake balloon garlands to decorate the entryway, gift area, or dessert table. Handmake or use ready-made paper snowflakes to decorate tables.
Prepare a snowflake baby shower cake with a "Little Snowflake" cake topper and crunchy snowflake cookies. Have delicious juices and cocktails at hand to wash down the treats.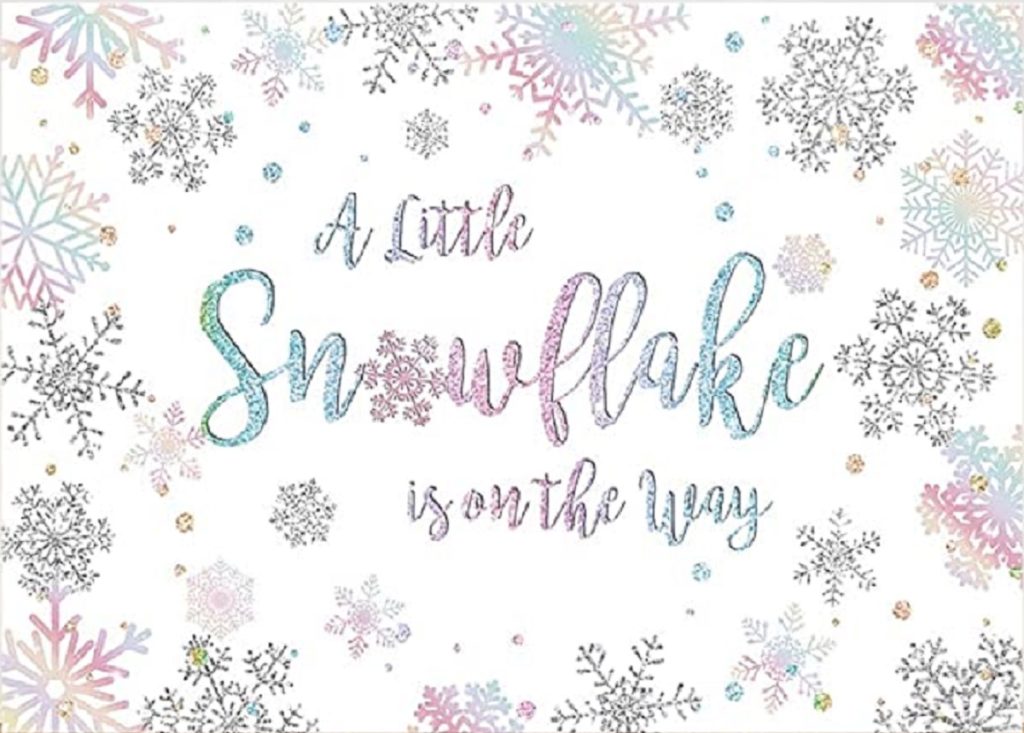 Christmas
Add to the joy of Christmas by throwing a winter Christmas baby shower.
Use bibs, rattles, and other baby toys to add to your usual Christmas decorations like Christmas trees, wreaths, mistletoes, lights, etc.
When it comes to colors, I suggest you go for red, gold, silver, black, and white tones, as they are ideal for a Christmas baby shower theme.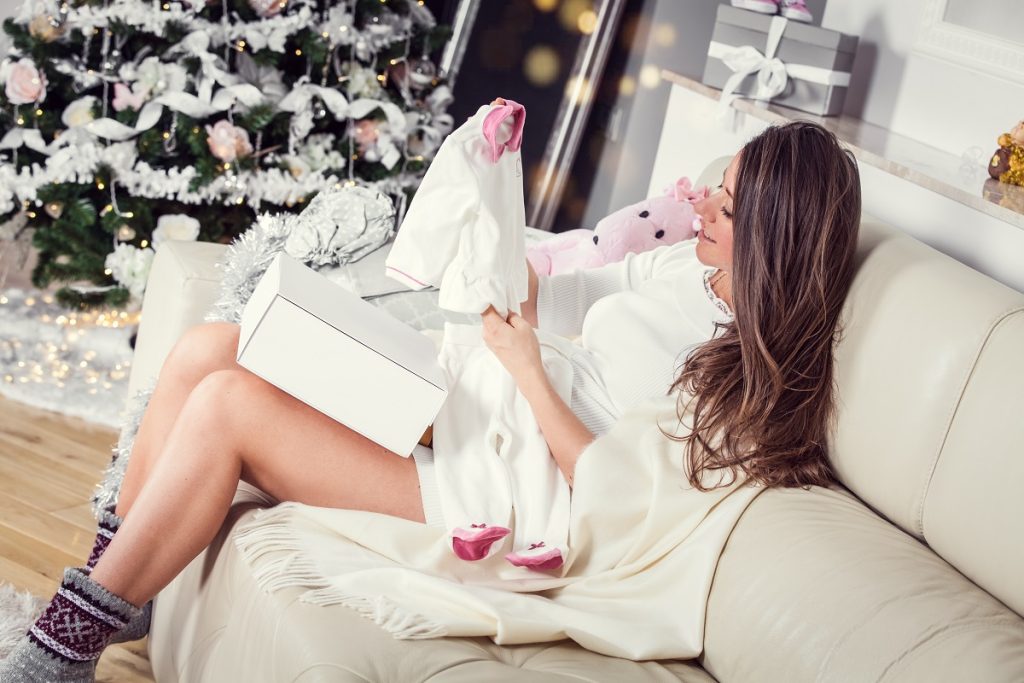 New Year
New year celebrations are about renewal, and there's no better time to celebrate a new baby.
White, silver, or gold are perfect as the primary colors when decorating. These hues are also splendid for a new year's winter baby shower with either a laid-back or more glam setup.
As with all winter themes, the new year baby party is excellent for baby boy, baby girl, and gender-reveal parties.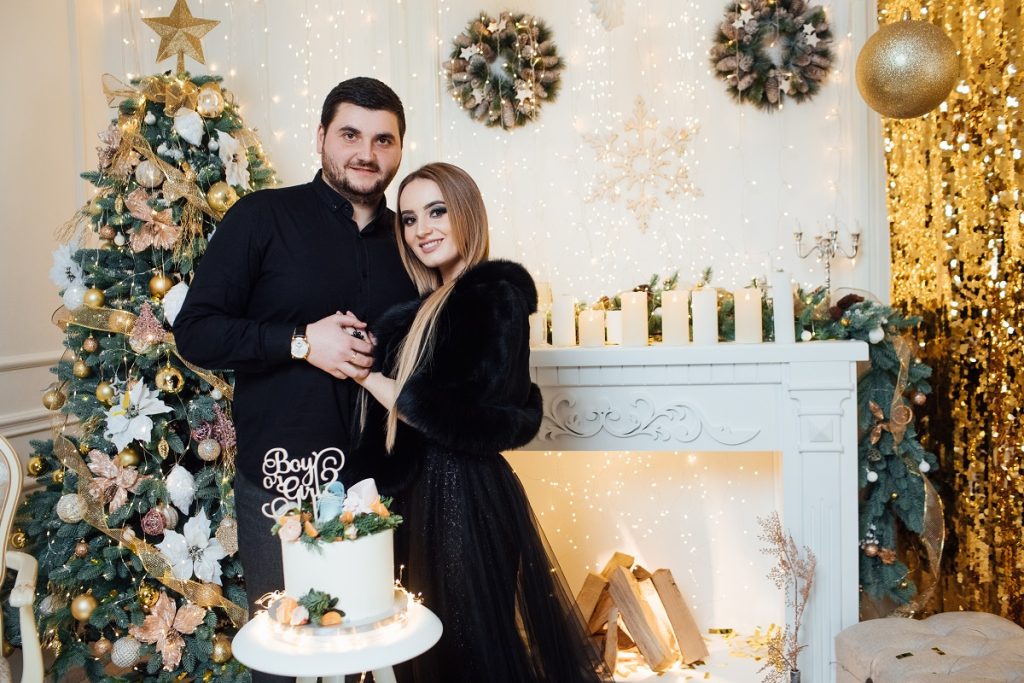 Winter Wonderland Baby Shower
If you want a sparkly and glittery baby shower, then a winter wonderland theme is what you are looking for.
Use bright white and silver decorations to bring out the theme. You may need to paint birch twigs with silver glitter to add the sparkle. Also, use white flowers or icicles as centerpiece show stoppers. Other decorations may include crystal clear tiered cake stands or shiny snowflake chandeliers.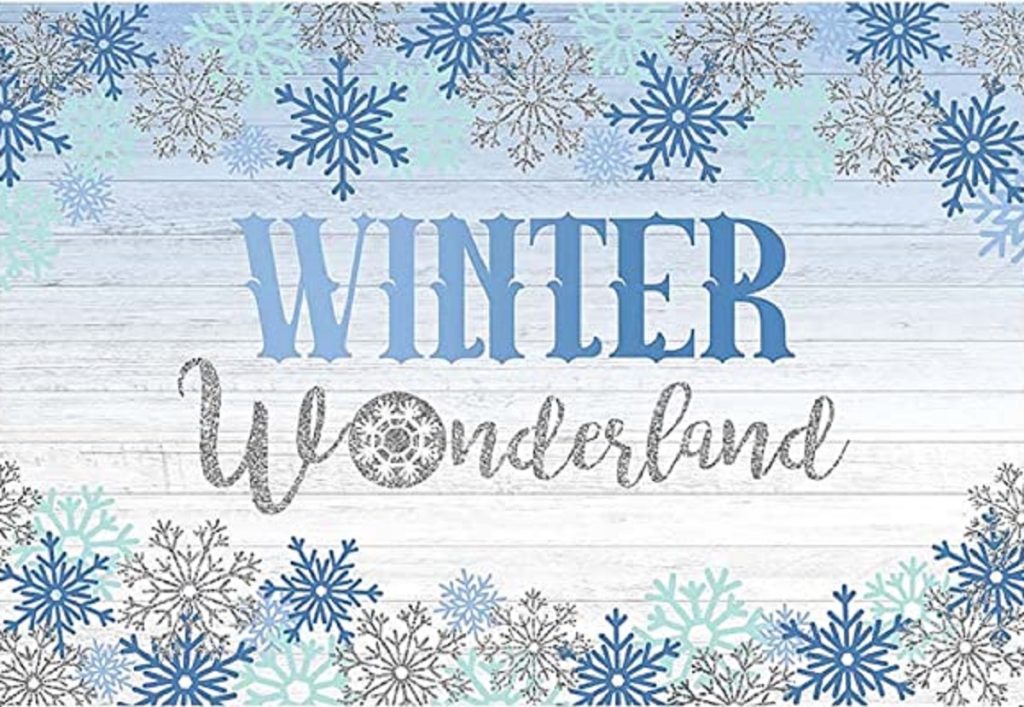 What Do You Serve At A Baby Shower In The Winter?
For a baby shower in the winter, serve your guests tasty treats like cake, cake pops, donuts, apple pies, cinnamon rolls, candy apples, and cookies. Consider providing more than just pastries-meatballs, chili samosas, or some cheesy bites.
Let us look at these delicious treats in detail.
Winter Baby Shower Cake
Make your winter baby shower cake the dessert table centerpiece. It should go hand in hand with your party decorations.
If you are going for a simple cake without plenty of elaborate decorations, add a cake topper that ties into your winter theme.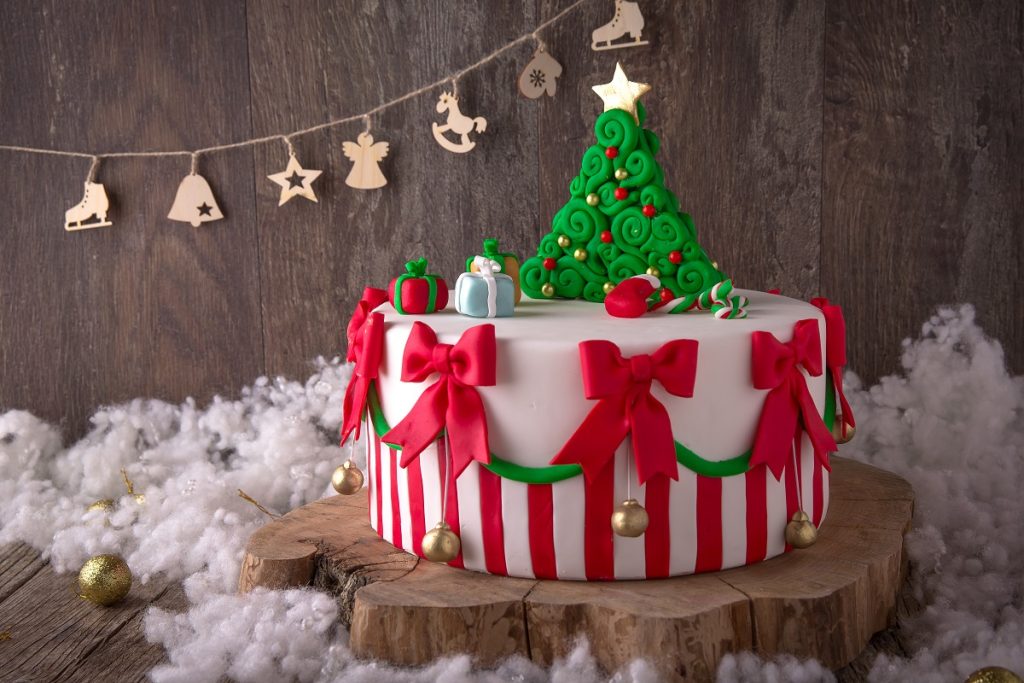 Cupcakes
Cupcakes are a staple at any baby shower. Use stickers or decorate the cupcakes to match the theme. For example, you can have polar bear-shaped cream for a Baby It's Cold Outside theme or candy cane shavings on the Christmas-themed cupcakes.
Hot Chocolate Bar
Get your guests warm and comfy with a self-serving hot chocolate bar. Add a variety of toppings like marshmallows, caramel syrup, cinnamon sticks, or chocolate chips. A hot cocoa bar is suitable for any winter-themed baby party.
Gingerbread
Gingerbread is excellent for a Christmas-inspired winter baby shower. Make your guests delicious gingerbread cookies. If you want to go all out, add a gingerbread house complete with a 'snow-capped' roof.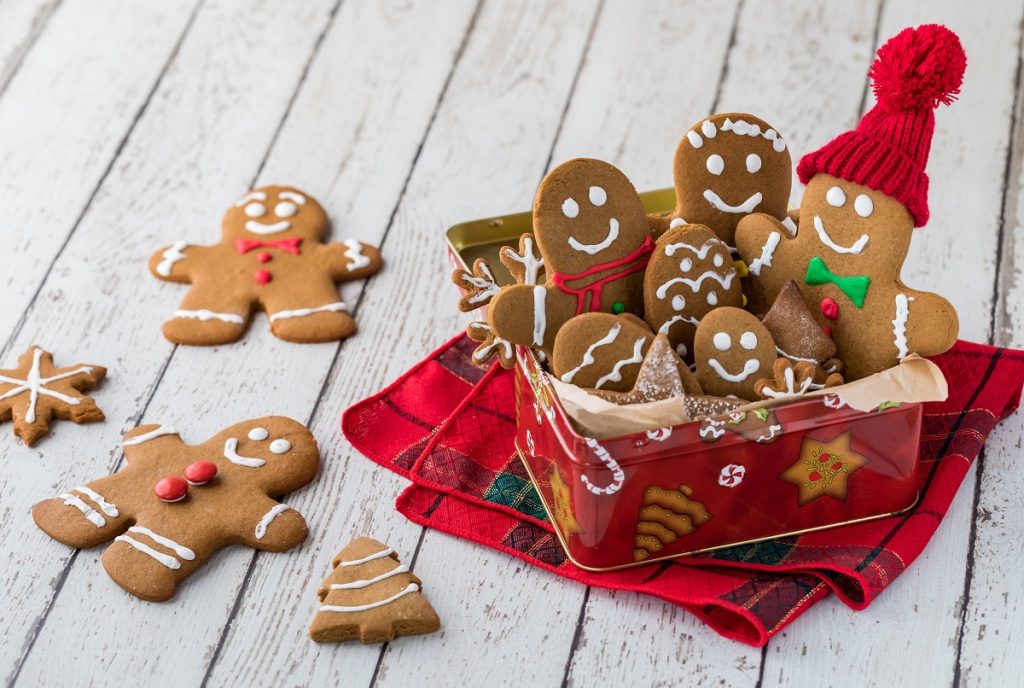 Snowflake Cookies
Use snowflake cookies for any of the above winter-themed showers. The cookies can be snowflake-shaped or decorated with edible snowflake stickers.
What Are Some Winter-Themed Baby Shower Games?
Add a twist to popular but fun baby shower games to make them extra special for your winter event.
Baby It's Cold Outside Dress Up Game
You and the rest of the guests compete to dress a doll in a diaper, onesie, long-sleeve shirt, pants, hat, mittens, socks, and a jacket or sweater. The fastest and best dressed (warmest) baby wins.
Snowflake Onesie Wishes
Write heartfelt and funny baby wishes on the new baby's onesies. You can also use diapers for this activity.
How Do You Decorate for a Winter Baby Shower?
We associate winter with cold and snow, so naturally, your decorations will have lots of white. You can also use silver, gold, green, and red based on the winter shower theme picked. Add pastel shades of pink or blue for a girl and boy baby shower, respectively.
Here are other party ideas for your centerpieces and general party decor.
Centerpieces
Table centerpieces should match the baby shower theme as well as accentuate other decorations in the room. Pick any of the following winter baby shower guest, dessert, and gift table centerpieces below:
Floral decorations in vases: Use white roses, Baby's breath, or carnations.
Candles: Use floating candles or white, thick church candles.
Festive holiday-inspired: Decorated miniature Christmas trees, Xmas lights, rosemary sprigs, lit or unlit flocked garlands.
Snowflake-inspired centerpieces: Snowflake wands, snowflake twig tree, and giant snowflakes.
Woodland-inspired: Miniature winter woodland tree stumps and trees, birch twigs, greenery garlands, or pine cones in a bowl.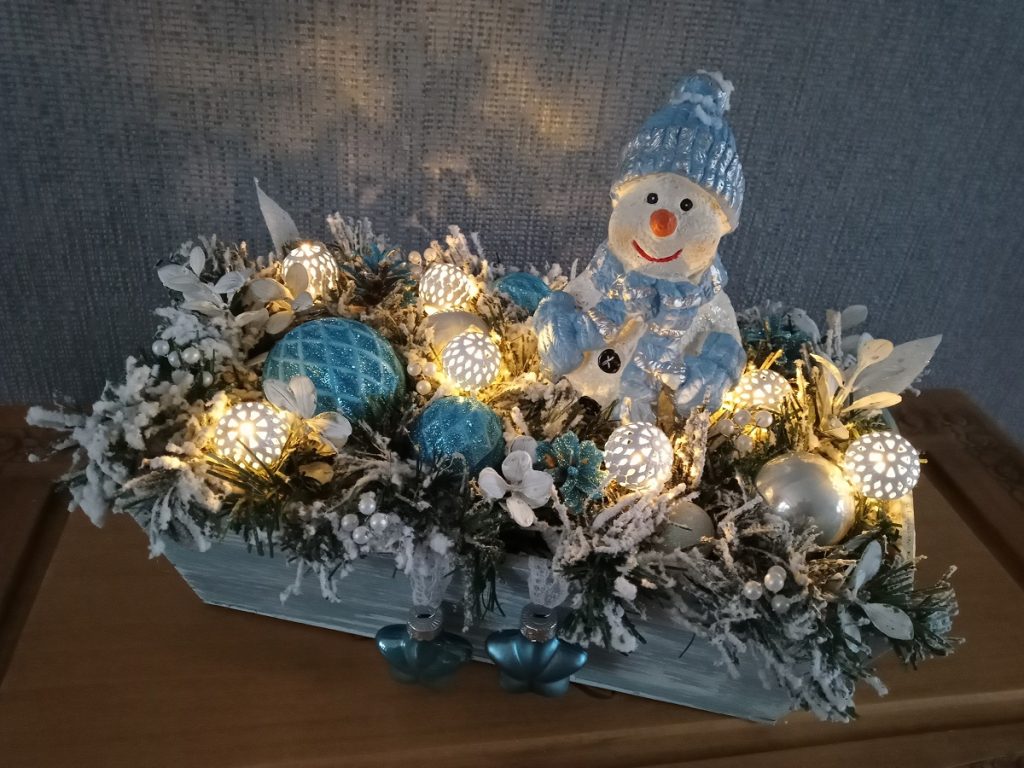 Party Decor
Party decorations like centerpieces emphasize the winter baby shower theme. Use the following ideas for your party:
Baby shower invitations: Pop into Etsy and Amazon for inspiration on getting personalized and printable baby party invites, a welcome sign, and thank you cards for the winter theme chosen.
Balloons: Combine two or more colored balloons to form a balloon garland or bouquet to make certain areas stand out.
Backdrops: Snowy faux grass turf, shiny snowflake backdrop, white flower garlands.
Banners: Hang Christmas stockings, mittens, onesies, Baby It's Cold Outside, or Little Snowflake banners.
Table decor: Use Baby It's Cold Outside, snowflake, Santa, or reindeer disposable cups, plates, and napkins. Dress table tops with white or shimmery tablecloths.
Wall and ceiling decor: Snowflake chandeliers, white confetti balloons, DIY paper snowflakes, or glitter streamers.
Other room decorations: Decorate using snowmen, polar bears, gingerbread men, giant silver icicles, Christmas wreaths, white faux fur, or spray-painted pine cones.
What Do I Wear To A Winter Baby Shower
Dressing up for a winter baby shower as the mom-to-be and guests requires extra effort because you want to be warm enough to enjoy the party. All you have to remember is to add layers of clothes to stay warm.
Winter Baby Shower Outfits For Mom
Do not be afraid to flaunt your baby bump with a form-fitting sweater or bodycon dress. Pair the dress with opaque tights and comfortable closed-toe shoes.
You can also wear woolen leggings, a cute button-down blouse, and a warm jacket. Wear knee-high boots and accessorize with a scarf and jewelry.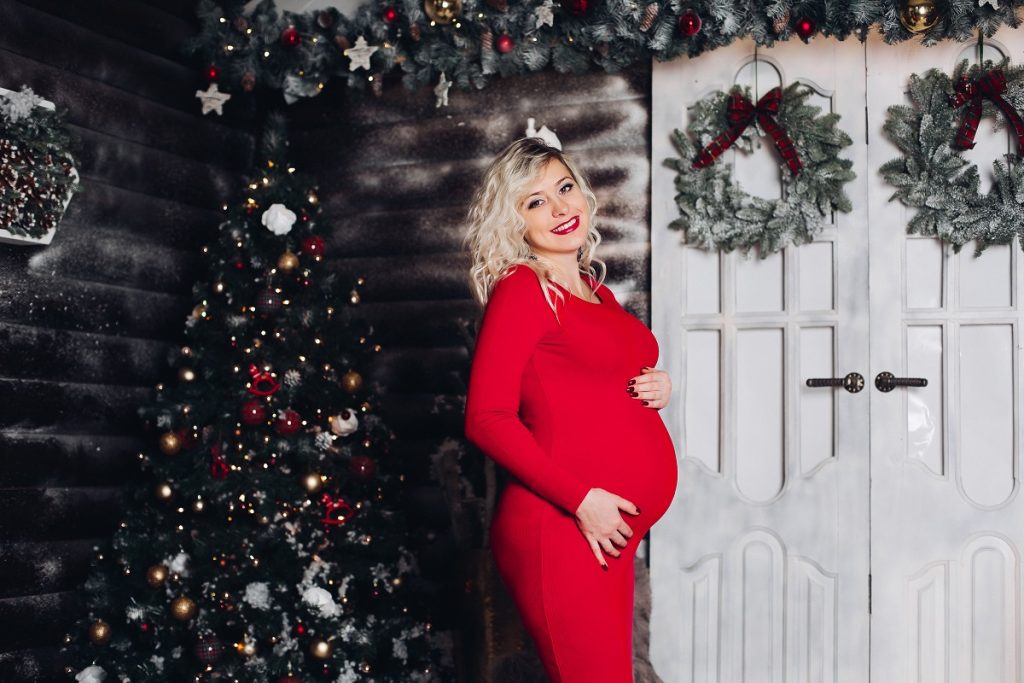 Winter Baby Shower Outfits For Guests
Consider the following outfit ideas:
A long-sleeved wrap dress worn with a jacket and boots.
A sweater top tucked into a maxi skirt and worn with boots. Add loop earrings for an effortless look.
Wide-leg pants with a woolen sweater and boots.