Baby showers do not have to be just blue or pink to be considered acceptable. More parents-to-be opt to think out of the box to make their baby showers stand out and thus become memorable to all the guests who will attend. If you want an excellent theme for your upcoming party but are still trying to decide what to choose, you may opt to have a gender-neutral theme for a gender-neutral baby shower, such as the moon and stars baby shower theme. In this article, we round out the essential elements you need to consider to pull off this baby shower party theme.
What is a Moon and Stars Baby Shower?
As the name implies, a moon and stars baby shower is a theme where the decorations and other visual elements revolve around the moon, stars, planets, and galaxies.
It is becoming popular among expecting couples to use this kind of theme for the celebration since it boasts captivating and exciting decorations that any partygoer will surely appreciate. This theme is also gender-neutral because it does not directly associate any specific baby gender or color.
Fun fact: This theme doesn't only work for baby showers. It's also a good idea for a first birthday party. Other themes related to this one are the following:
Over the Moon baby shower
Love You to the Moon and Back
Oh, Baby!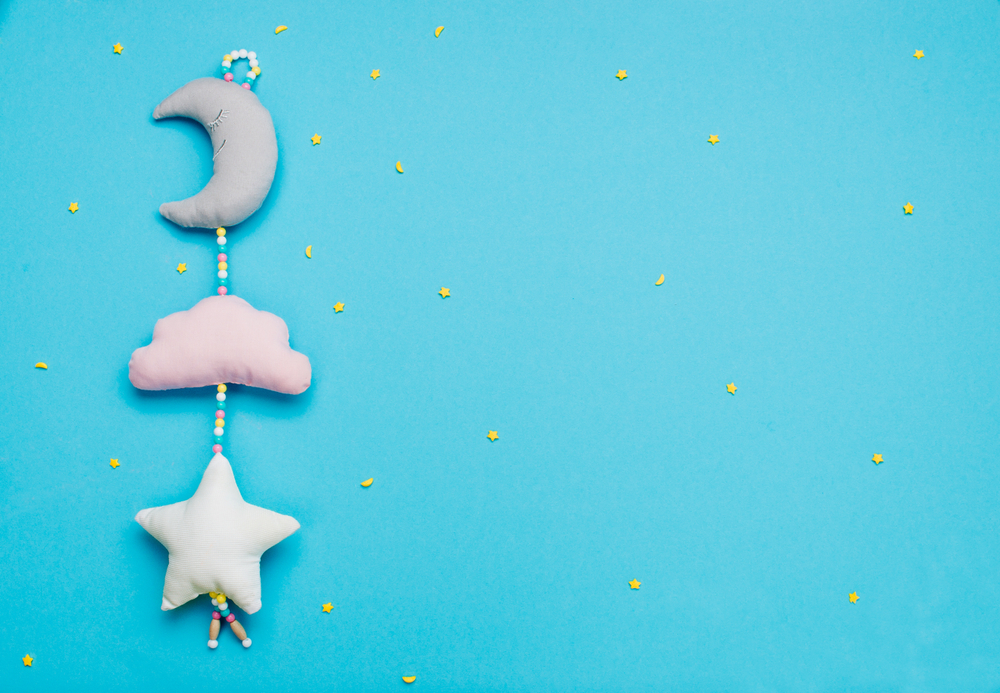 Moon and Stars Baby Shower Ideas
Once you have chosen a moon and stars baby shower theme for your event, the next step is to outline the list of decorations and activities you need to consider to make the upcoming party a huge success. Here are a few ideas:
Moon and Stars Baby Shower Invitations
You may create custom invitations with celestial designs or buy pre-made gold moon and stars baby shower invitations online. If you have a creative and artsy friend, you may hire them to design a printable layout or opt for e-invites to make it easier to distribute them to the guests.
Moon and Stars Baby Shower Cake
To make the celebration even more exciting, you may hire a professional baker to create a moon-and-star-shaped cake. You may also opt to get a cake that has constellations and galaxies printed on it.
Have you ever heard of mirror-glazed cakes? Go for a DIY cake or a professionally made one with this type of dessert in mind. Use black, blue, and purple for the primary color palette, and add some edible sparkles for that beautiful final touch.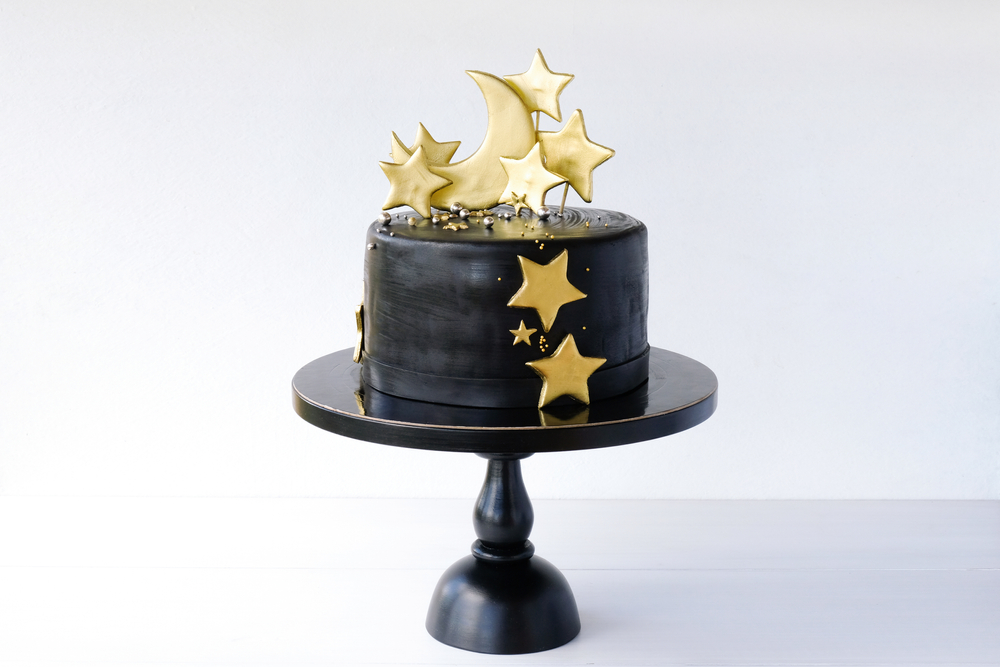 Moon and Stars Baby Shower Cake Topper
Complete the look of your cake by adding a moon and stars cake topper. You may make your topper or buy pre-made ones online. If you have specific cartoon characters in mind, you may print them out, have them cut and laminated, place a stick behind them, and use these as your cake toppers.
Moon and Stars Baby Shower Cupcakes
If you want a cake in a smaller version, you may bake cupcakes or cake pops with different celestial designs. They will look super adorable on the dessert table and be a great alternative to a cake.
Another way to pull this party idea off is to have a moon-shaped cake and surround this with star-shaped cupcakes. You may have the cake for yourself (and your partner) and distribute the star cupcakes to the guests for their dessert.
Moon and Stars Baby Shower Decorations
To achieve this celestial theme, you may hang glow-in-the-dark stars and moons on the walls and place glowing star-shaped tea lights in the corner. Place poufs and pillows with star-shaped designs to make the room feel out of this world (literally!).
Consider essential decorations such as streamers and balloons with gold stars, foil balloons, napkins with moon printouts, and galaxy centerpiece designs to pull off the star theme. You may also add metallic stars and clouds in the background of your celebration to encourage your guests to take pictures.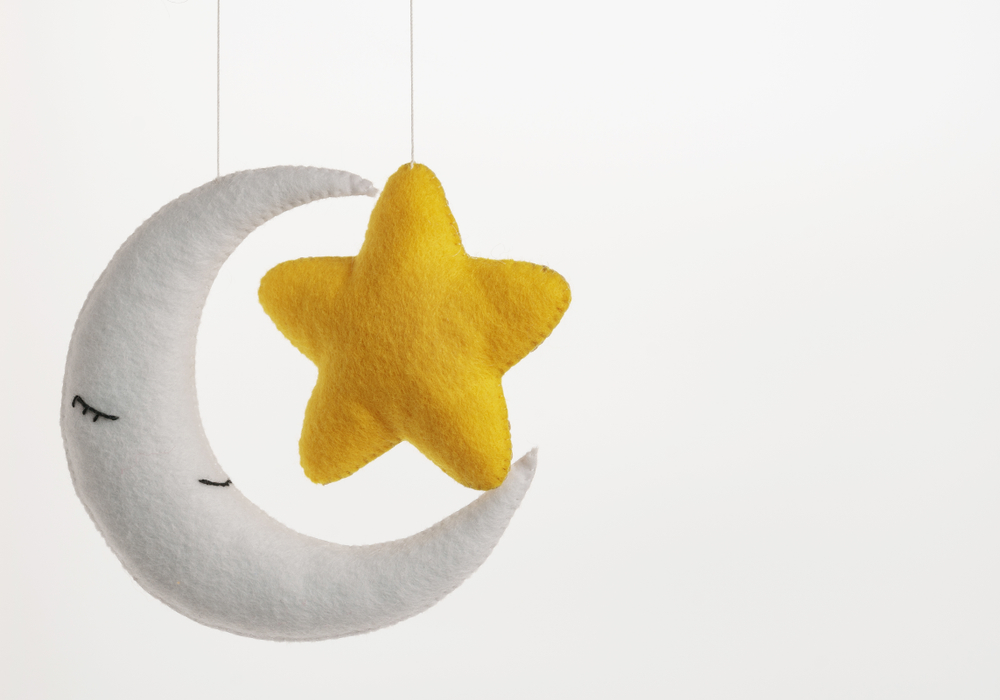 Moon and Stars Baby Shower Favors
When preparing the baby shower favors, consider the crowd. Are they primarily adults, or will some kids be attending? If you're unsure what to give them, food as favors is a safe choice most of the time. Also, avoid giving out figurines and picture frames as much as possible because these only tend to collect dust over time.
Finally, send your guests home with heavenly-themed favors like the following:
Glow sticks as part of the kids' loot bags
Cookies with edible glitter confetti
Button pins with the moon & stars as the main design
Star and moon-shaped sugar cookies
Constellation mugs
Glittery pens and pencils
Galaxy-printed notebooks
Having a moon and stars baby shower is a great way to commemorate the new life coming into your family. With the help of creativity and the ideas above, you will make this special event a hit that your guests will remember.
Looking for more gender-neutral baby shower ideas? Check out this great list of unisex and gender neutral baby shower themes!