Your baby shower is quickly approaching, and you are having trouble deciding what to wear! This article will share ideas for baby shower dresses, popular designs, and everything you need to know as the Mom-to-be. Keep reading to learn more!
What Are Some Popular Designs on Baby Shower Outfits for Moms?
How do you dress for your baby shower? First and foremost, you should wear something that will make you feel comfortable. Also, keep the baby shower theme in mind. For example, if the theme is "Little Cuties," you may want to consider wearing a shade of orange.
Continue reading for more specific ideas on casual attire, cute fashionable dresses, winter outfits, and color ideas!
Casual Attire
If you're looking for casual attire, there are many options!
Jeans and T-Shirt
Keep it super casual with jeans and a t-shirt! You can dress this look up by wearing a v-neck t-shirt. Oversized t-shirts are in, so you can opt for a maternity t-shirt or buy a larger size! You can pair this look with flats, short boots, or sneakers, depending on the weather.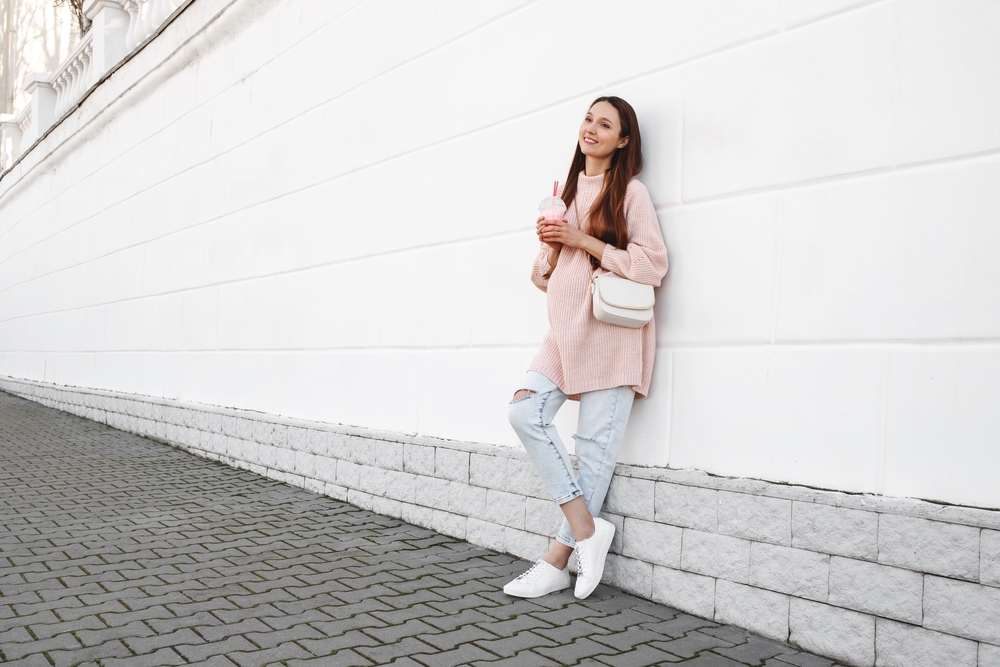 Smocked Dress
A casual smocked dress is comfortable and stylish! Pair your smocked dress with sneakers for a trendy look. You can also easily dress up your smocked dress for future events!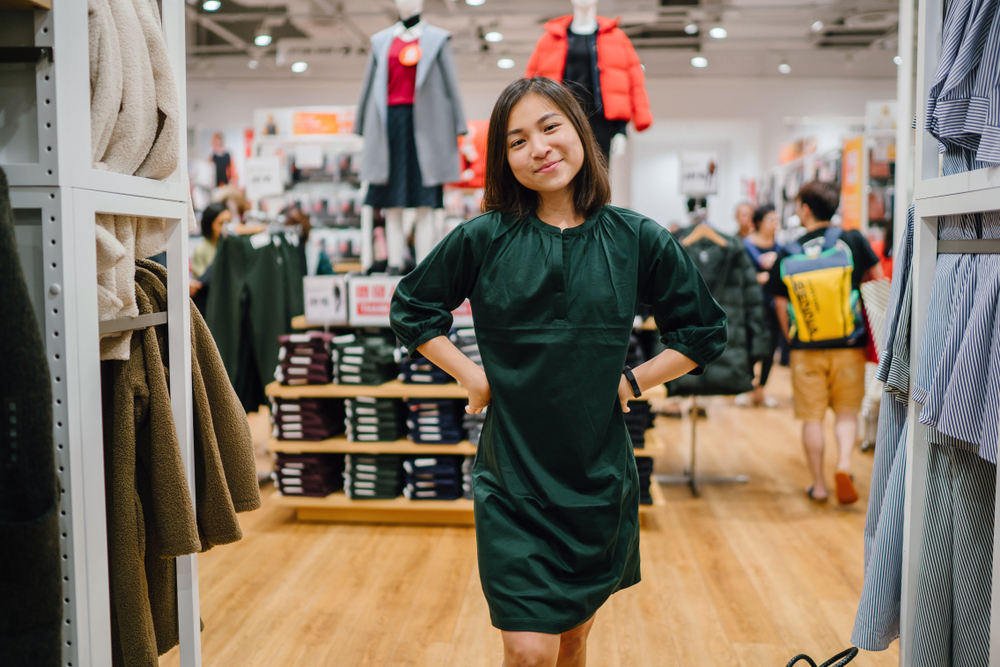 Cute, Fashionable Dresses
Whether you're looking for floral, sequin, tulle, or even chiffon dresses, our guide will cover the top cute, fashionable dresses. A cute dress is the perfect way to make sure you look your best for your baby shower!
Midi Dress
Midi dresses are very trendy right now. Depending on the time of the year, you can find a sleeve midi dress or a midi dress with thin straps.
You can also wear midi dresses at a later time! Midi dresses come in various necklines, so you can choose the cut and style that will make you feel best.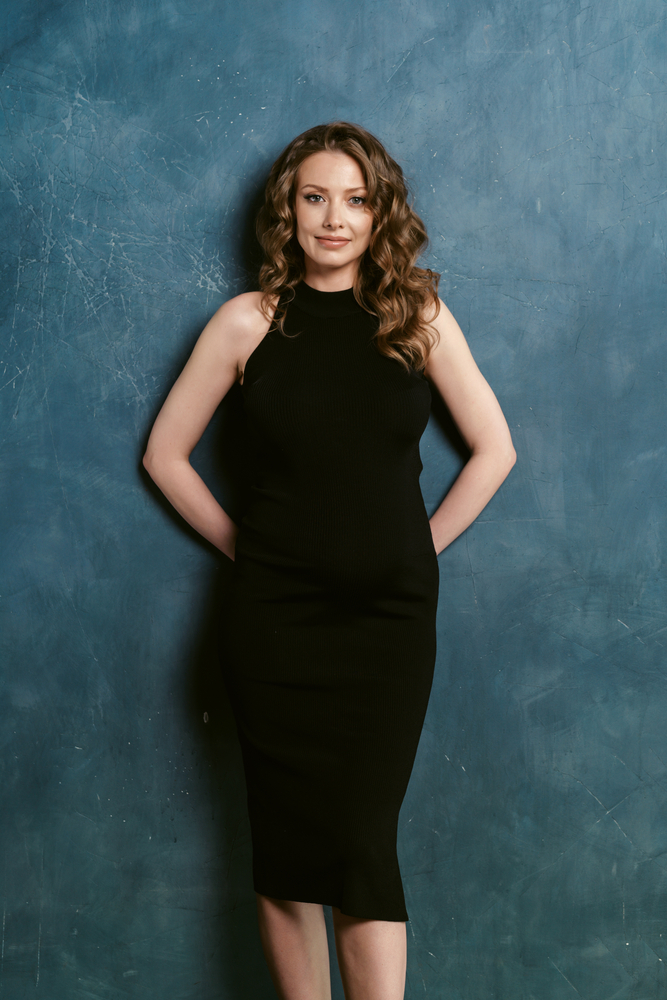 Maxi Dress
Maxi maternity dresses come in many colors, styles, and options. You can find short sleeve, sleeveless or long sleeve maxi dresses depending on the weather for your baby shower.
Maternity maxi dresses are flattering and super comfortable! You can also find dressier options for maxi dresses or more casual, boho or ruffle options.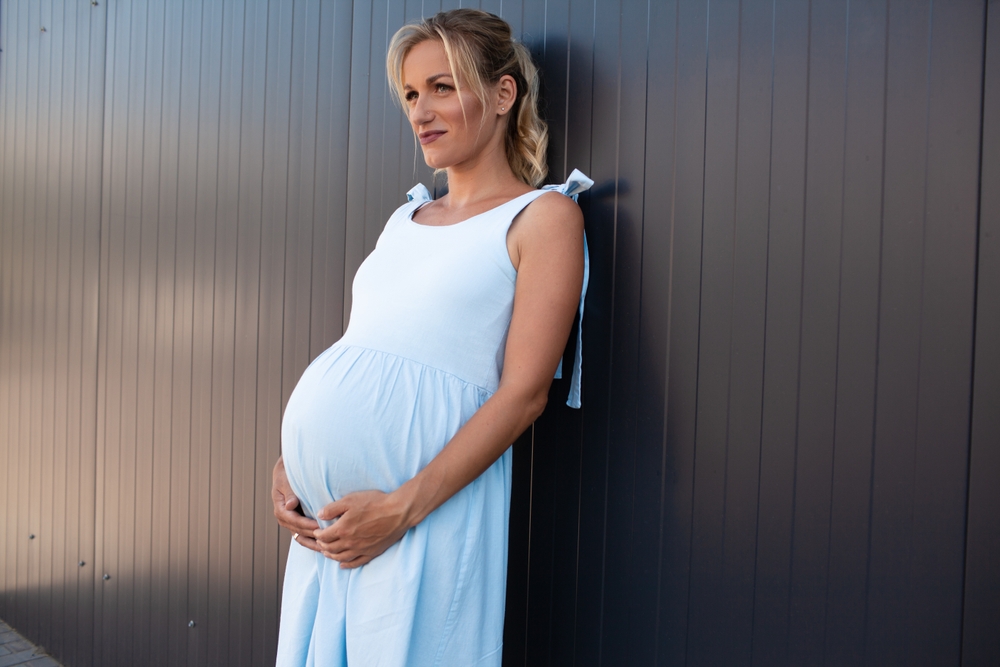 Bodycon Dress
Show off your bump with a form-fitting bodycon dress! There are longer bodycon dresses as well as knee-length options.
A bodycon dress is the best choice to emphasize your bump! Some bodycon dresses are ruched, making for ultimate comfort for Moms-to-be.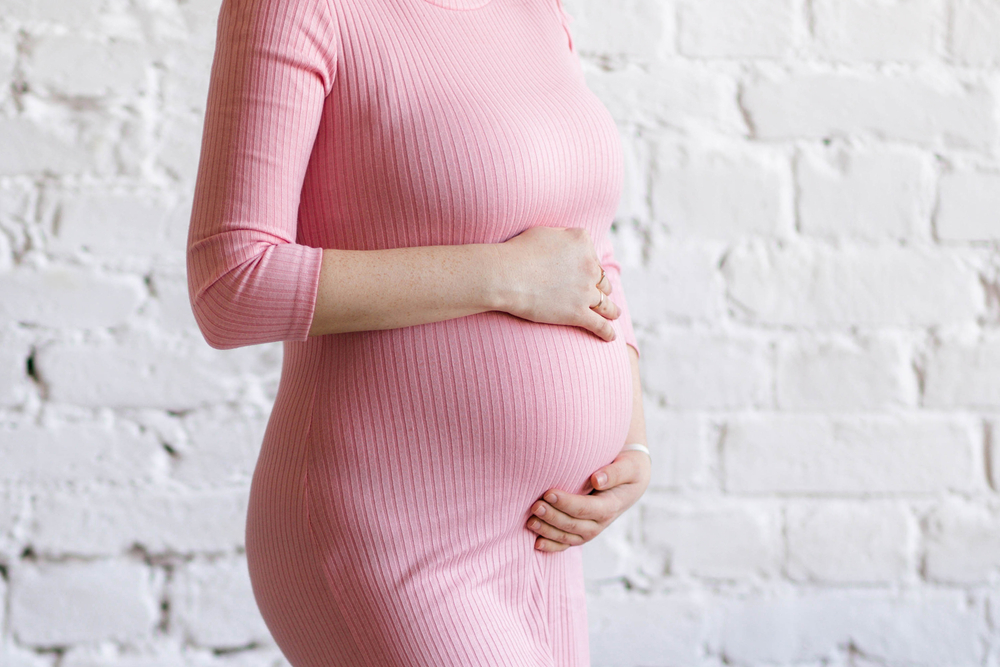 Winter Outfit Ideas for the Mom-to-Be
While colder winter weather means more layers, this can provide a ton of great options for styling your favorite outfits. Many of the outfits above can be paired with a cardigan to make for a great winter weather baby shower outfit!
Maternity Leggings With A Long Sleeve Wrap Dress
Pair maternity leggings with a long sleeve wrap dress! You can tie this look together with short boots or taller boots. You can elevate this look with leather leggings.
Long Sleeve Dress With Leggings
You could also opt for a sweater dress with leggings and boots. Another option is wearing leather maternity leggings with a cowl neck sweater!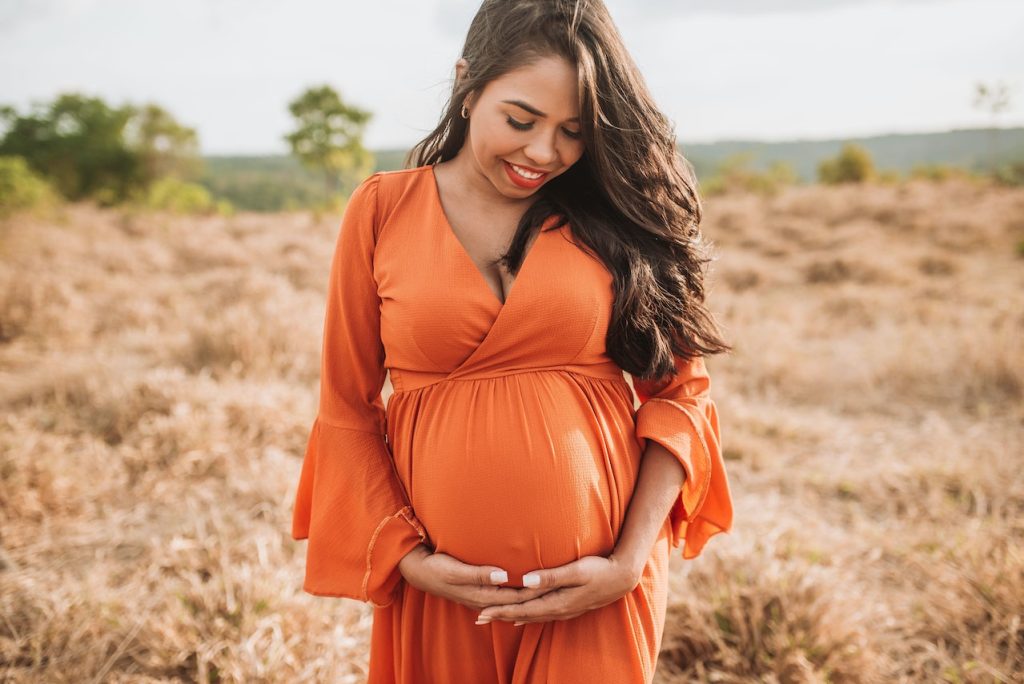 What colors are most popular for baby shower outfits?
There are many popular colors for baby shower outfits! Many new Moms are choosing to branch out from the typical pinks and blues. Here are some popular colors for baby shower outfits:
Mint and grey
Black and white
Pastel colors
Emerald green and gold
Nudes and shades of brown
You can also choose colors that coordinate with the baby shower party theme!
What is the best way to get a baby shower outfit for mom?
If you feel like shopping, you can head to your local mall or stores to try on baby shower outfits. If you aren't in the mood to shop, you can order from online boutiques or even Amazon. Many online retailers offer excellent return policies to ensure your clothes fit your liking!
What are some cute outfits that new moms could wear?
If you are having your baby shower after your baby is born, you may be looking for cute outfits you can wear as a new Mom! Here are some ideas for you!
Pull out a comfy maternity dress you already own you know will be comfortable and cute!
Pick out an oversized button down shirt and dress. These are stylish and comfy!
Pair leggings with a flowy top and a cardigan. You will look polished and put together while still feeling cozy. If you want to look dressier, swap the cardigan for a blazer.
Wear a baby doll top with leggings or maternity jeans. Babydoll tops are flattering and perfect for new Moms!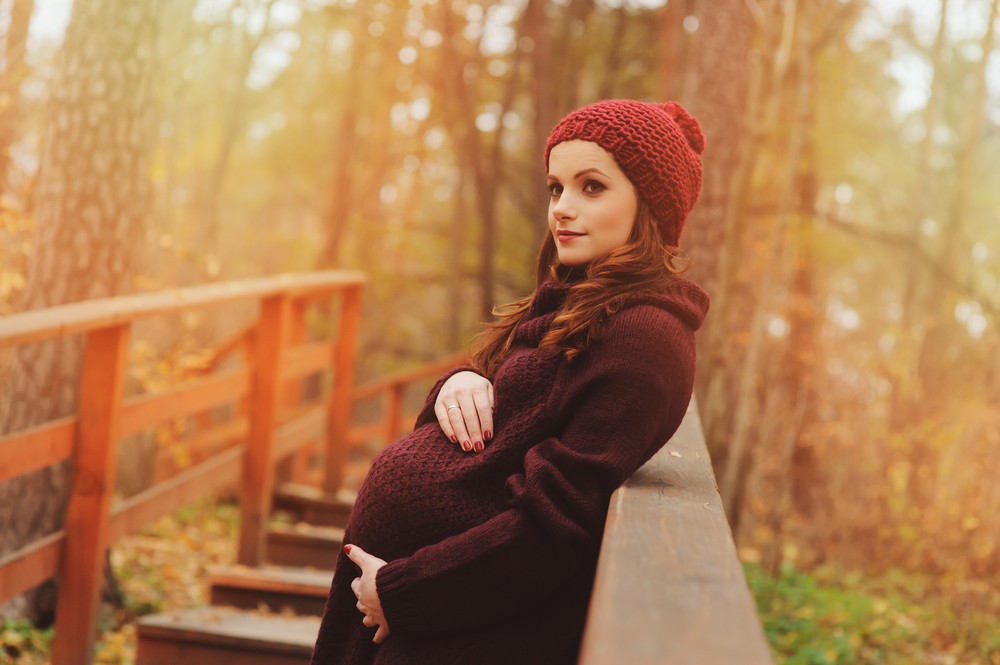 Tips For Dressing For Your Baby Shower
Here are a few additional tips to help you dress for your baby shower!
Show off your bump! Don't be afraid to show off your bump. It can be hard to dress for your changing body, but there's only a short time that you get to dress for your bump!
Opt for comfort. Pick out practical, comfortable shoes. Choose an outfit that you don't have to fuss with, and that is comfy to wear. You don't want to spend your baby shower being uncomfortable!
Dress up any outfit with jewelry. If you want to dress for comfort, you can dress up any outfit you wear with jewelry!
You should now be able to find a baby shower outfit for any baby shower you are attending! For additional tips, check out our guide to baby shower dresses.