The adoption process is a life-changing experience for the entire family. It's a time to celebrate your growing family that extends beyond blood/ biological ties. So, why not mark the occasion in a fun and memorable way with an adoption party?
This article will discuss everything you need to know about adoption party ideas.
Let's get started!
Is an Adoption Party a Thing?
Yes, an adoption party is a common thing that adopting families will do.
Adoption parties are becoming increasingly popular, especially as adoptive parents seek creative ways to honor and welcome their adopted child/children into their family.
Like a baby shower, an adoption party is a great way to celebrate your expanding family and make memories that will last a lifetime. This celebration allows friends and family to come together and meet the newest member of your family and build healthy connections that foster smooth transitions.
Whether a simple backyard gathering party or an extravagant affair, an adoption party is a beautiful way for families to connect and celebrate their new member(s).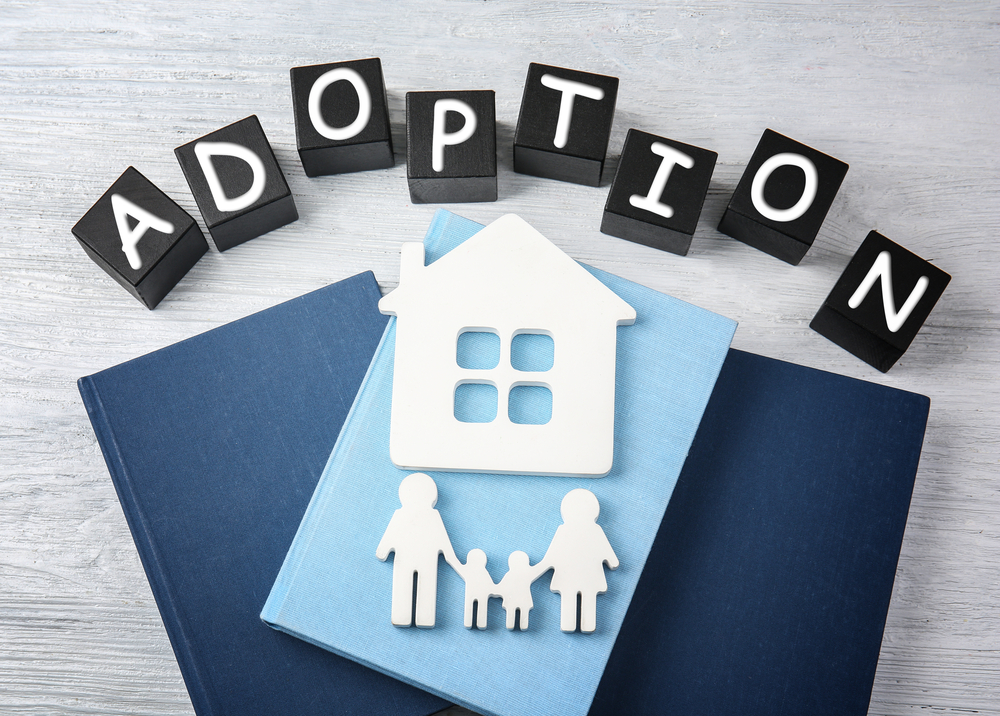 Do People Have Adoption Parties?
Yes, people have adoption parties to celebrate the joyous occasion of a growing family. Adoption parties are usually held after the finalization of the adoption process when the adoptive parents bring home their new child.
Adoption celebrations can take different forms, from casual gatherings with friends and family to more formal affairs with catered food and entertainment.
Adoption parties are a great way to honor the new family and their special bond. It's also an opportunity for all guests to get to know each other better and celebrate this beautiful moment in life.
What Is a Gotcha Party?
A "gotcha" party is an adoption-themed celebration that marks the day a person officially joins a family by adoption. It's a celebration to honor and remember the special day a family takes home their adopted child.
A "gotcha" party serves as a way for the adoptive parents, the new child, and other family members to come together and rejoice in the joy of a growing family. You can celebrate this party on the day of placement or when the adoption process is finalized in court.
The celebration is similar to a baby shower or birthday party. It can include games, decorations, cake, gifts, and other fun activities.
"Gotcha" parties can take many forms. You can throw a virtual party, backyard barbecue, or even fun-filled trips. It will usually involve a mix of activities that you can tailor to the style and taste of the adoptive family. Besides, these parties vary depending on the adopted child's age; what works well for a newborn may not be the best idea to welcome an older child home.
How Do You Celebrate Adoption?
Celebrating adoption can be done in various ways, depending on the style and preference of your family and the adopted child's age. Some people celebrate with a "happy gotcha day" celebration each year to mark the day the new child joined the family. Others celebrate it by calling it the finalization day, adoption day, or homecoming day.
Whichever way you choose to celebrate adoption, you can never go wrong with these popular adoption party ideas.
Family Tree Party
A family tree party is one of the best ideas for an adoption party. For this family tree-themed event, center the décor on trees. To begin with, take butcher paper, tape it on the wall and draw a massive outline of a family tree.
Then set up a booth where family members can take photos and tape them into their spots on the family tree. Alternatively, you can fill out a family tree book to give your adopted child as a treasure or keepsake.
For snacks, go for tree-shaped cupcakes or other sweet treats.
And to make the family tree adoption party more fun and memorable, consider planting a tree together as a family. The tree will serve as a permanent reminder of the adoption day.
Missing Puzzle Piece Adoption Party
Another excellent adoption party idea is the missing piece adoption party. The idea behind the missing piece party is to celebrate the new member that completes the puzzle; your world.
For this party, go for puzzle-themed décor. Create a jigsaw puzzle representing your family and leave out one piece to signify the yet-to-be-filled spot in your family. You can use geometrical shapes or simple DIY puzzle piece garland. Get plenty of puzzles on Etsy and Amazon if you want a touch of class.
To add a fun twist to the party, place the puzzles on each table and have your guests team up to fill in the pieces. Whoever fills in the puzzle fastest gets a gift that can be as simple as a party favor or as fancy as a unique work of art.
You can also take the puzzle theme further by serving snacks like jigsaw-shaped cookies and cake pops.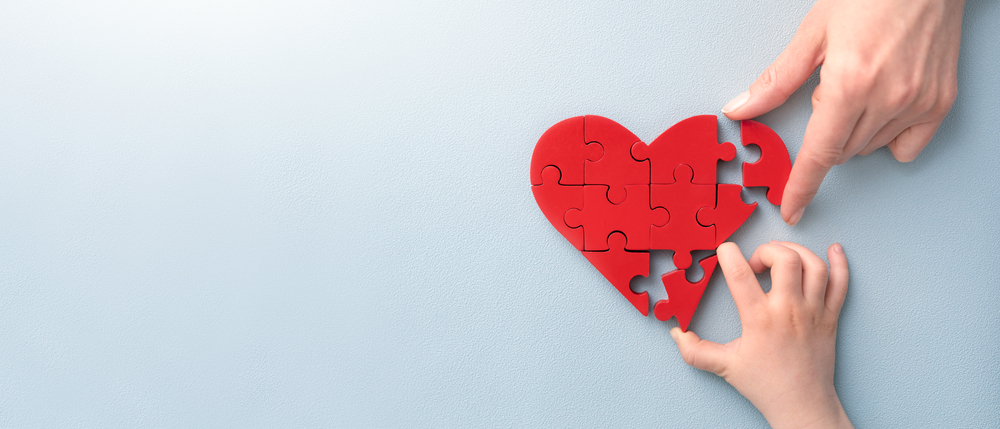 Officially Ours Adoption Party
The officially ours (o-fish-ally ours) adoption party is another great way to celebrate the finalization of the adoption process. It's an excellent way to show that the adoption was worth the wait and how proud you are of your growing family.
For an o-fish-ally ours party, consider going for an underwater theme. Your party decorations can include water creatures such as fish, octopi, turtles, etc. Cut out simple DIY shapes of these creatures and hang/ glue them on the wall around the room. You can also glue cute cut-outs on a large butcher paper to create an attractive backdrop.
For the streamers, balloons, confetti, and other decorations, go for ocean colors such as blue and green.
You can extend the underwater theme to your snack table by serving fish-shaped sandwiches or crackers.
Remember to send out "o-fish-ally ours" party invitations to your guests to inform them of the party theme.
Fingerprint Tree Party
A fingerprint tree is another fun and unique way to celebrate adoption. Here you'll be creating a family tree using fingerprints instead of pictures.
Get a large piece of paper, preferably a butcher sheet, draw a tree with multiple branches and write the names of the family members under each branch. Then ask your family, including the adopted child, to dip their thumb in the paint and press it against the paper above their name.
Once everyone is done, you can either hang the tree or frame it as a keepsake for your family. To add extra fun, you can create a sweet treat buffet with snacks like cookie leaves and cake pops shaped like trees.
A Culturally Themed Adoption Party
Cultural adoption parties are a great way to celebrate family and cultural heritage. To start, you can pick the adopted child's culture or another culture your family already celebrates. This theme will help set the tone for the party's decoration, food, and activities.
For party decorations, opt for traditional items related to the chosen culture. But make sure you research a bit before selecting the decorations; this will help ensure accuracy in traditional symbols and artifacts.
For the food, you can go for traditional dishes from the selected culture or choose a mix and match of cuisines from the two cultures (the adoptive family and the adopted child's cultures).
Adopting a culturally themed party that merges the two cultures indicates that the two parties are now one party existing in harmony.
Throw a Children's Party
One of the goals behind an adoption party is to make the child feel welcomed and loved and blend well with the rest of the family. If you aren't adopting a newborn, consider making children the focus of the adoption party. Instead of inviting adults, you can organize the party as a regular children's birthday party. If you have kids, have them invite their cousins, friends, etc., and ensure they create an environment that makes their new brother or sister feel a part of the family.
For this adoption celebration, you can go for a zoo theme, science or art theme, or the favorite book characters of the adopted kid. Be sure to include fun games and activities for the kids, such as trampolines, arts and crafts, and lots of yummy snacks.
Make Memories with Photos
Adoption celebrations are among a family's most special and memorable events. And to make sure you can look back on all these memories fondly, take lots of family photos during the party! Place disposable cameras around the party area so guests can take pictures as they please and have a designated photographer to capture all critical moments.
You can also create a unique photo booth with props like hats, masks, and more. The photo booth will allow everyone, both young and old, to take fun group photos that you can later frame or use for your family album.
You can also schedule a professional photo shoot.
A Farewell Party
If the adopted child is older, it's wise to have a small farewell party for the child before moving in with the adoptive family. This celebration will give them a chance to say goodbye to their old friends at the foster care and allow them to ease into the transition of joining a new family.
You can plan a small gathering like an ice cream social, pizza party, or movie night, as this will keep everyone in a positive mood. It will also allow the child to share their story and let their new friends get to know them better.
These farewell parties may be small, but they create an environment of acceptance and love that will help the adopted child settle in quickly and make some beautiful memories.
Whichever way you celebrate adoption, remember to include food, drinks, music, and games that will help create an inviting and festive atmosphere. Feel free to customize the party theme ideas to suit your taste and preference.
What Do You Give at an Adoption Party?
Here are some gift ideas for the adopted child at an adoption party:
A personalized gift to commemorate the special day, such as a custom t-shirt, keepsake box, or family photo album
A stuffed animal or favorite toy with them when they move into their new home
Books that focus on different cultures and celebrate diversity
An adoption journal they can use to document their journey
A personalized mug or plate that reads "We're now family" or something similar
Jewelry
Gifts for the adoptive parents:
A gift basket filled with chocolates, wine, and other goodies
Books on parenting and adoption
A framed photo of the adopted child with their new family
What Are Adoption Party Games?
Adoption parties should be fun for everyone attending, so it's a good idea to plan some games and activities. Popular adoption party game ideas include:
Adoption bingo: Play cards with pictures of the adoptive parents and their adopted child.
Guess who?: Make a list of questions related to the adoptive family, such as "Who is the oldest member?" or "Which country did they adopt from?". The guests have to guess the correct answers by asking each other questions.
Trivia game: Test everyone's knowledge on adoption by creating a trivia game where players have to answer questions about the process, legalities, and more. This game is a great way to educate people and ensure they have enough information to make well-informed decisions if they adopt. The questions can range from easier ones targeted at younger family members to more difficult ones for experienced adults. Give out small prizes and awards to those who answer correctly, and make sure everyone has fun while they learn! There are plenty of free printables online with adoption trivia questions.
Memory game: Have each guest write their memories with the adoptive parents or adopted child. Then, have the guests take turns trying to guess which memory belongs to whom.
Word search puzzles: Print out a word search puzzle featuring words related to adoption and the adoptive family. This game is fun for both adults and kids!
Charades: Split the guests into two teams and have one team act out a scene or situation related to adoptions while the other team has to guess what it is.
When you choose games for your adoption party, please ensure they're age-appropriate and include all family members in fun.
What Is the Most Important thing to Give at an Adoption Party?
The most important thing to give at an adoption party is your love and support.
Celebrating the joy of a family coming together is truly special. You can show appreciation for this momentous occasion by being present, offering encouragement, and celebrating with them. Gifts are lovely, but it's the thought that matters most.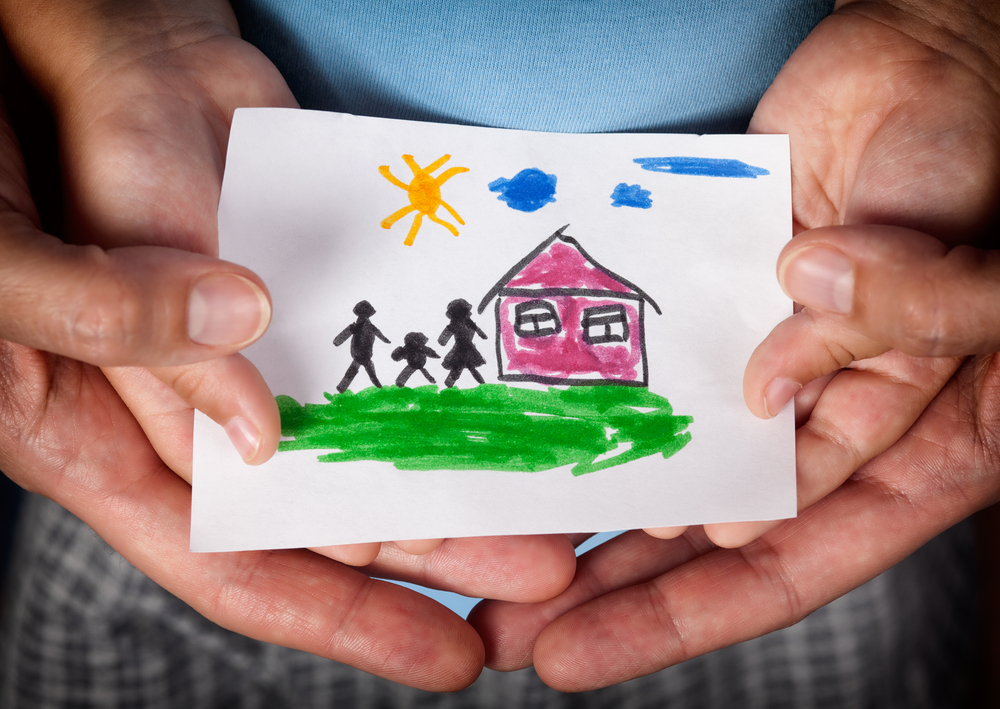 Is There a Symbol for Adoption?
Yes, many cultures have a symbol associated with adoption. The most common symbol is a heart, usually used to represent the bond between adoptive parents and their adopted child. Other symbols often used include two people holding hands, an infinity sign, or even a tree with intertwined roots.
Many people also use the word "family" to represent adoption, as it emphasizes the unity of a family created through adoption. People often use these symbols on jewelry, clothing, and even tattoos to show the world that someone is part of an adoptive family.
Whatever symbol you choose for your adoption story, make sure it resonates with you and pays tribute to the special bond between adoptive parents and children. Adoption is beautiful, and having a symbol to represent it makes the journey even more meaningful. It's an incredible reminder of all the love shared and all the memories made!
As you plan your party, you may be looking for some great ideas for food, so be sure to check out this great guide for planning a lunch menu for an adoption or baby shower party.