A baby girl on the way? There's no better way to celebrate the mom-to-be than throwing a gorgeous baby shower in her honor.
But organizing a girl baby shower can be a challenge. We get it. There's a lot to plan for, which can sometimes get overwhelming. But don't worry. We've got you.
This article is a breakdown of how to throw one of the best pre-baby parties that everyone will thank you for, especially the new mom.
So, let's get started!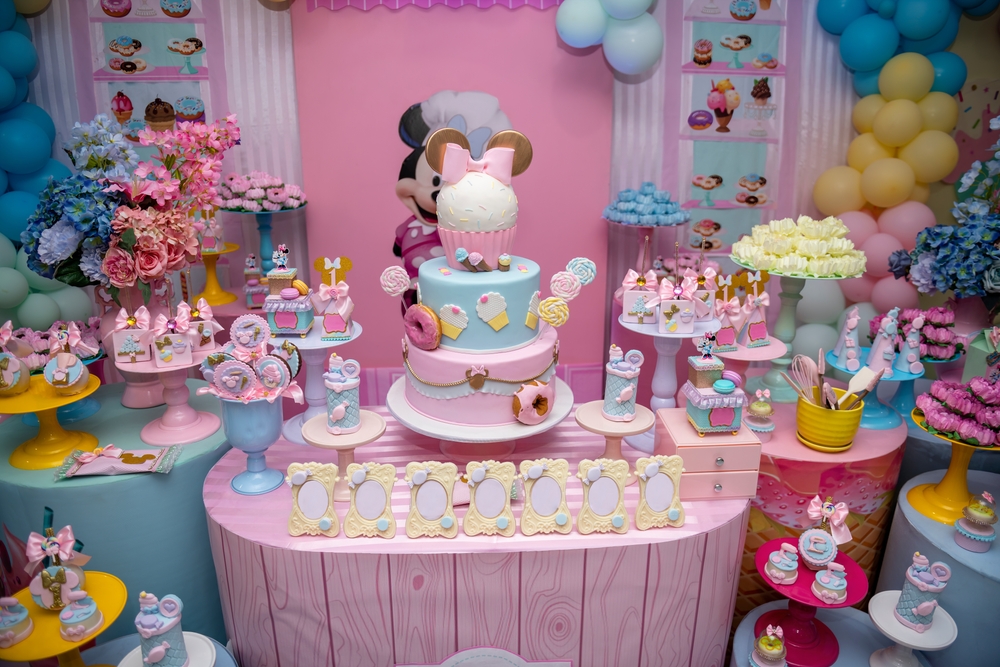 What Is the Most Popular Theme for a Baby Shower?
A pink theme is popular for a girl's baby shower, while most people love blue themes for boys' baby showers.
There are a ton of pink-themed baby shower ideas for a baby girl, including:
Minnie Mouse theme
Flamingo theme
Ballerina baby girl theme
Unicorn theme
Mermaid theme
Alice in Wonderland theme
Fairy theme
Popular blue-themed baby shower ideas for a baby boy include:
Nautical theme
Lego theme
Toy Story theme
Baby elephant theme
Twinkle twinkle little star theme
Blueberry theme
Little prince theme
There are several other popular baby shower themes. However, the Minnie Mouse theme is a cute and classic baby shower idea (for a baby girl) that your friends and family will love. So, that's what we'll explore in this article.
How Do You Throw a Minnie Mouse Baby Shower?
As one of the most beloved Disney characters, Minnie Mouse represents a sweet, friendly, welcoming, and playful character that will make a statement at a girl's baby shower.
So, throwing a Minnie Mouse baby shower will be so much fun. You've got loads of pretty elements to include in your party, from bows to ribbons, sashes, and stickers.
Plan everything early to ensure you've chosen the most suitable date, time, venue, and menu. Next, know your budget to determine what baby shower party supplies to buy and what your girls and the parents-to-be can provide.
And now that you've settled on the Minnie Mouse theme choose the perfect color scheme for your party decorations.
The Minnie Mouse theme goes well with pink, red, black, white, and gold. So, you can have a pink, black, and gold combo with a splash of white and black polka dots.
Next, come up with a guest list, check on the gift registry, and prepare the best baby shower games (plus game prizes and party favors).
Once you've planned all these details, it's time to finish everything.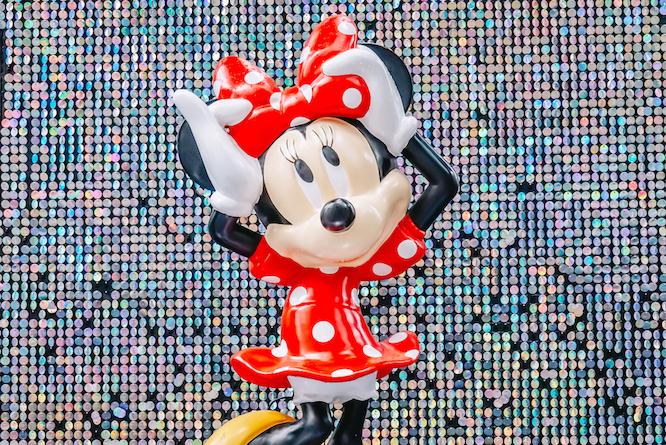 Minnie Mouse Baby Shower Invitations
Sending baby shower invitations to your guests is essential.
You don't want guests canceling at the last minute. It helps to send the invitations early (about four to six weeks before the event) and receive the guests' attendance confirmations.
Since invitations are your first chance to introduce the baby shower theme to your guests, please mention it clearly in the cards.
You'll find adorable Minnie Mouse designs on Etsy or Amazon to print on your invitation cards. Plus, you can customize them with personalized messages that will have your guests longing to attend the party.
For instance, you can have a message like, "We're tickled pink and happy to say a little girl is on her way! Please join us to honor the mommy-to-be."
Remember to include all the essential details, such as:
The parent(s)-to-be names
The date and time
The venue
Address
RSVP information
Gift registry information
Dress code (if any)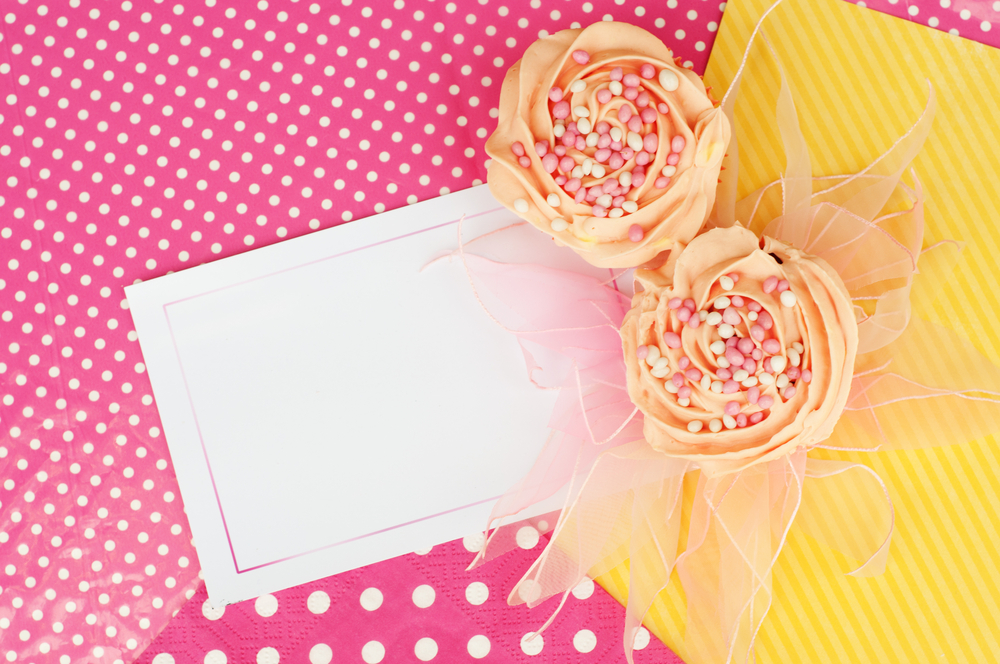 Minnie Mouse Party Decorations
A Minnie Mouse baby shower theme offers many party decor options.
You can have flowers, balloons, banners, and backdrops. Most importantly, include cute Minnie Mouse images, cutouts, toppers, or dolls to rubber stamp the theme.
Here are a few party decorations that will go well with a Minnie Mouse theme.
Floral wreaths: You can have pink and white flowers with cute polka-dotted ribbons and Minnie Mouse-shaped decor.
Banners: A Minnie Mouse-themed banner at the venue entrance will welcome the guests in style. You can buy a ready-made one or have a DIY banner if you're on a budget.
Centerpieces: Pretty Minnie Mouse mini diaper cakes or this baby Minnie Mouse decoration will be ideal centerpieces for your main table.
Table decor: Apart from centerpieces, let your cutlery, tablecloth, and napkins match your baby shower theme. For instance, wrap your cutlery in Disney baby napkins or have a polka dot tablecloth to match Minnie's bow chair sashes.
Balloon garlands: You can't go wrong with a gigantic Minnie Mouse balloon garland. Get the balloons in your favorite shades of pink and gold. You can also print a giant Minnie Mouse character to add pomp to the garland. And this will also be ideal for a baby girl's birthday party.
Minnie Mouse stickers: These will add life to your walls and create a lively atmosphere at the venue.
Backdrops: Have a Minnie Mouse-inspired "It's a Girl!" backdrop to make your baby shower unique. You can buy one on Amazon or use paper and fabric to make a simplistic backdrop for your party decor.
Photo booth: You can't have a baby shower without capturing those precious memories. Therefore, get a Minnie Mouse photo frame if you're not into backdrops.
Gift and Dessert tables: These are the two places your guests will frequent. How about having Minnie honeycomb centerpieces or glass jars filled with sweet treats on these tables?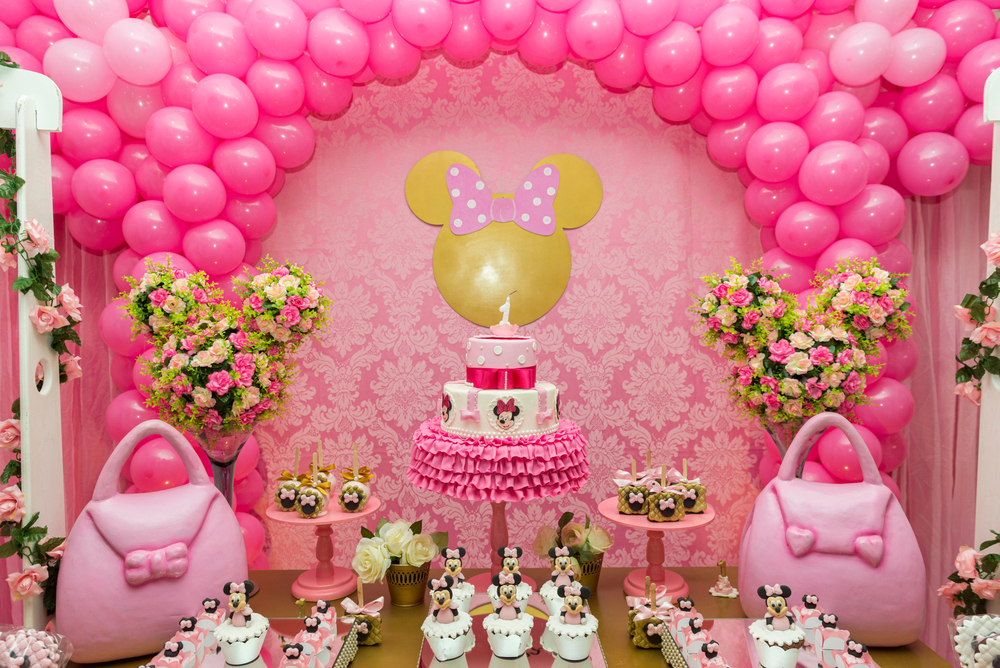 Minnie Mouse Cake
What's a baby shower without a baby shower cake?
A Minnie Mouse cake will be a great addition to your party.
Depending on your budget, you can bake the cake at home or order it from your local bakery. For example, a tiered Minnie Mouse cake with gold glitters, polka dot bows, baby hearts, and a baby shoe would be perfect.
But you can also have a simple, pretty cake with Minnie figure candy bows and this glittering "Welcome Baby" cake topper.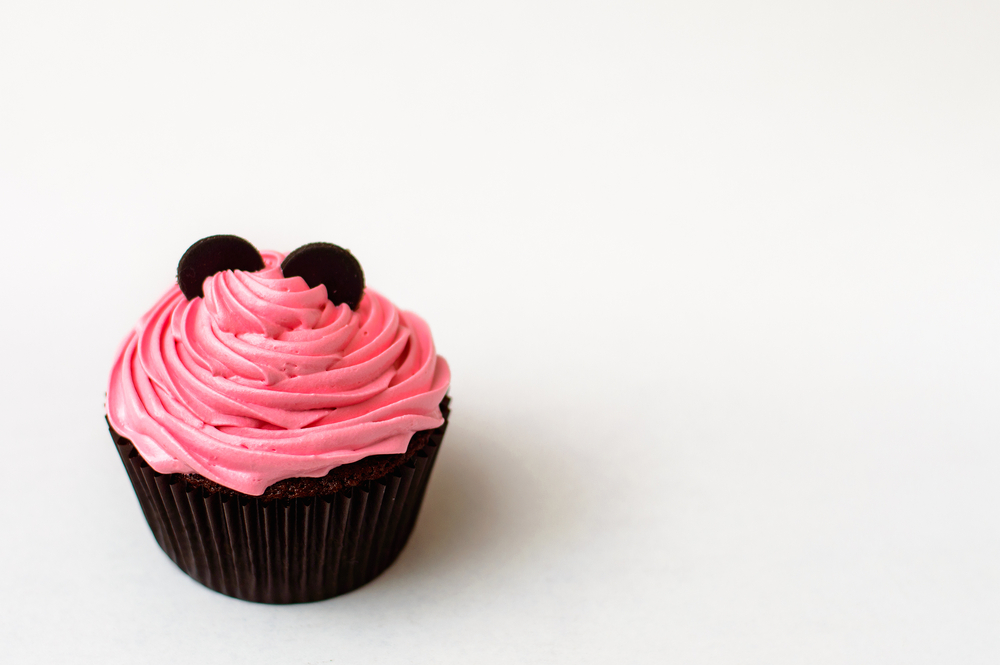 Minnie Mouse Party Favors
Party favors are like the icing on the cake after holding a baby shower. Your guests will smile all the way home if you gift them memorable and valuable favors.
And there's no better way than to have Minnie Mouse-themed party favors for your Minnie Mouse baby shower. So here are some ideas:
Cute nail polish favors: You can have these in mason jars with Minnie Mouse tags or wrapped with polka dot ribbons.
Minnie Mouse mentos favors: These ready-to-gift treats are so cute. They come in plastic jars adorned with ribbons and rhinestones.
Popcorn favors: You can package these in Minnie Mouse-themed favor bags and finish the look with a "Ready to Pop" tag.
Minnie Mouse Ferrero Rocher favors: Learn how to make these candy favors yourself and gift every guest at the end of the shower.
Seeded paper bows in flower pots: Your guests will appreciate beautiful flowers that remind them of your special day. So, sending them home with seeded paper bows in flower pots is a great idea.
Minnie Mouse bottle openers: Everyone needs a bottle opener, which makes these a trendy baby shower favor. But they also serve as adorable souvenirs. Plus, you can also opt for pacifier-shaped bottle openers.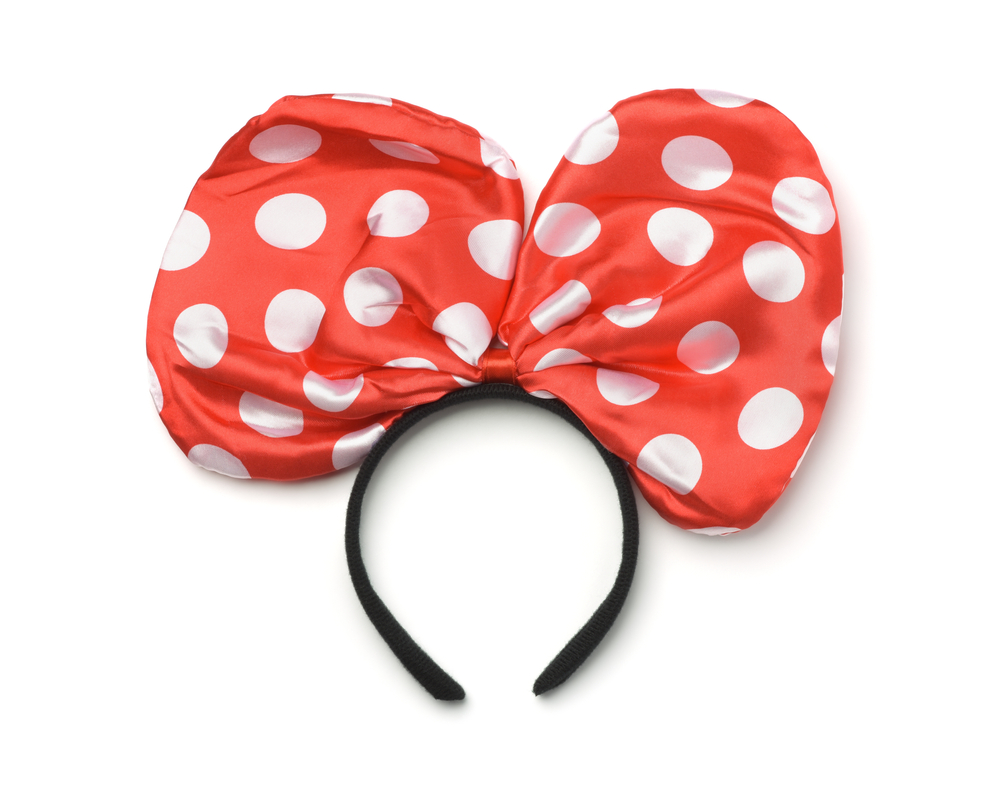 Disney Baby Shower Games
Nothing spells fun in baby showers like baby shower games. These activities help the guests break the ice and mingle.
But you don't want games that suck, so below are some fun-filled Disney baby shower games to try out:
Minnie Mouse High Heel Ring Toss: Place a pair of pink or red high heels on a stool or chair. Then, have guests stand a short distance from it and toss a ring at the heels. The winner is the player who successfully throws the ring over high heels. What's more, you can spice the game by blindfolding the players.
Find Hidden Minnie Mouse Bows: Hide several Minnie Mouse bows around the baby shower venue. Then, let your guests find them to win a prize.
Guess Disney Silhouette: This fun game will keep your guests on their toes. Print Disney character silhouettes and let the players guess the character. So, the winner will be the person with the most correct guesses.
What's in the Diaper Bag: Fill a Disney-themed diaper bag with items like onesies, diapers, bibs, and other baby essentials. Let your guests guess the bag's contents. The person with the most correct guess wins the game.