A sunflower-themed baby shower can be planned for anyone who enjoys the spring and summer. It is a gender-neutral-themed event, although it can be catered to be more gender-specific if needed.
This article covers all the essentials you will need to plan your sunflower-themed baby shower. This includes ideas for budgeting and how to create invitations. These ideas can be suited for a girl or boy shower.
What Is My Budget?
Baby showers can be pricey events. although they need not be. The average cost of an in-person shower can cost between $100 to $1,000.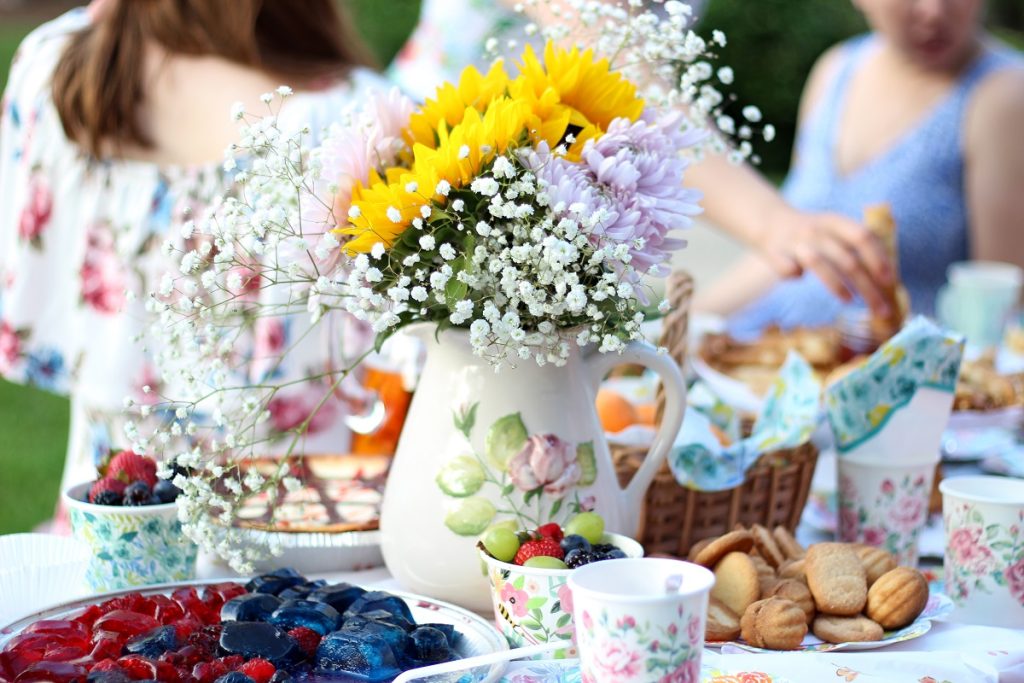 There are many factors to consider when budgeting for a baby shower. If you have the event at someone's home, you may not have to pay for the space. However, if you're renting space to use for hosting, plan on allocating about 5-10% of your budget toward the venue.
Many items can be DIY, which will save you a lot on expenses when planning the event. For example, rather than a $100 flower arrangement for a centerpiece, scour Pinterest for inspiration. The options are endless. You can place a sunflower in a mason jar with a baby-themed note and create appropriate directions without spending a fortune.
Especially if you want a boho feel, you can make the event low-key and fun without overspending on decor.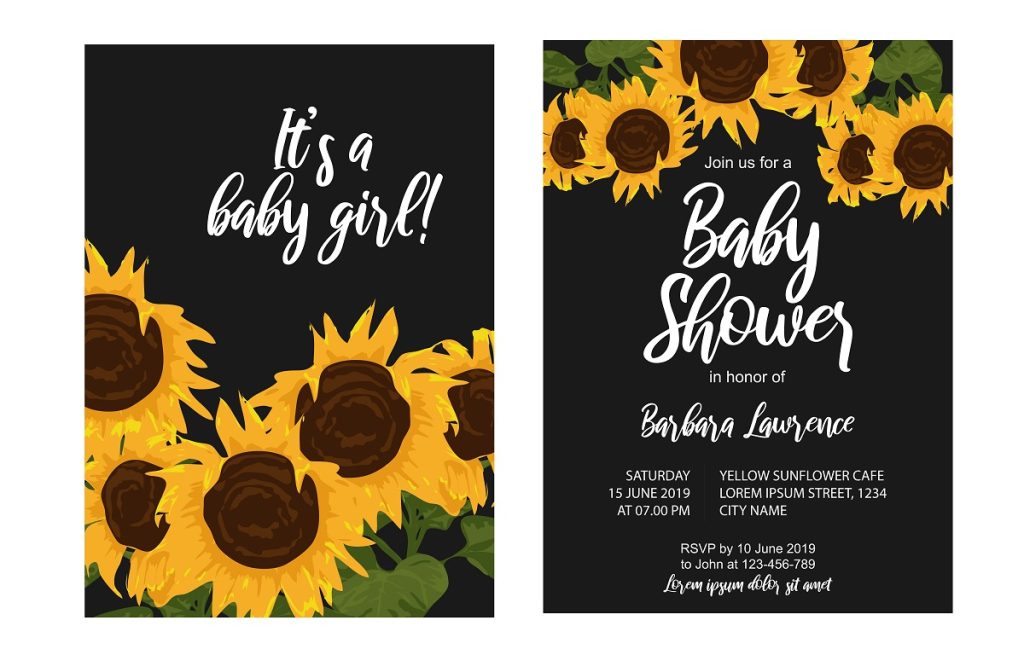 How Do I Invite People To My Baby Shower?
There is no right way to invite your guests to your sunflower baby shower party.
You might elect to buy pre-printed invitations. The selection may be limited regarding the design so these are things to keep in mind if you choose this option. You may be able to find sites that have printable invitations as well.
If you're crafty and want to add a personal touch, you can always hand-make them yourself for friends and family. Visit a local craft store to get some inspiration, or check out Pinterest for a template to follow.
If you are on a budget, you can send out sunflower baby shower invitations virtually. There are numerous sites online to customize your theme.
You could even host your sunflower baby-themed shower virtually! This will save on costs and get friends together even if you're far apart.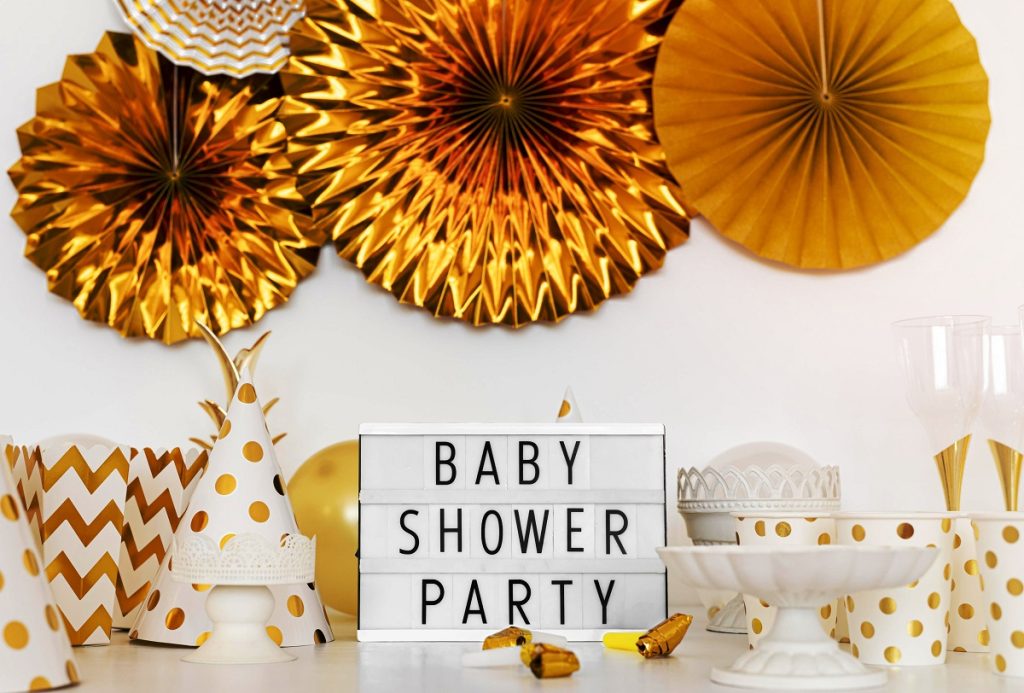 How Do I Incorporate My Sunflower Theme Into the Party?
Sunflower baby shower decorations and party supplies
Sunflowers are amazing flowers known for their sun-like appearance. Though some species are purple, red, or orange, the most common varieties are yellow with maroon (brownish-red) centers.
If you hold your sunflower-themed baby shower outdoors, nature may provide your decor. Otherwise, finding centerpieces, backdrops, invitations, and tableware in this motif is fairly easy.
Some colors to consider for the array of centerpieces and decorations may include shades such as yellow, gold, maroon, black, and beige.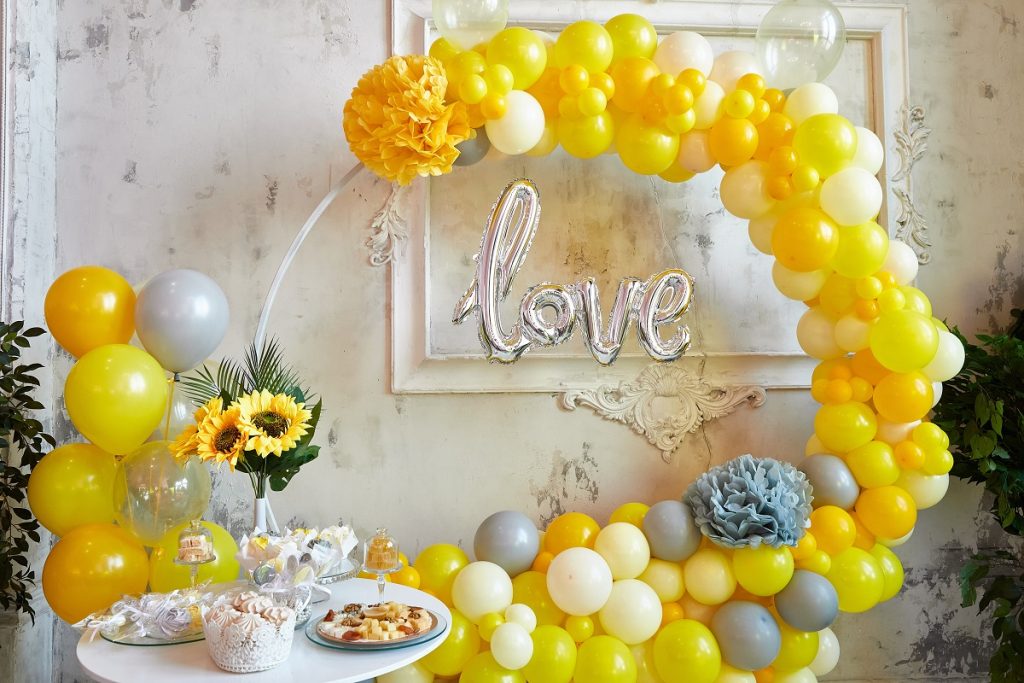 You can purchase sunflower-themed centerpieces from your local craft store. Scour Pinterest for inspiration, the options are endless. This may include a sunflower placed in a mason jar with a baby-themed note.
Searching Amazon or other selected retailers will have a wide variety of baby shower backdrops that you can choose from for pictures and decoration ideas. You can purchase balloon garland arches with yellow balloons to match the sunflower theme.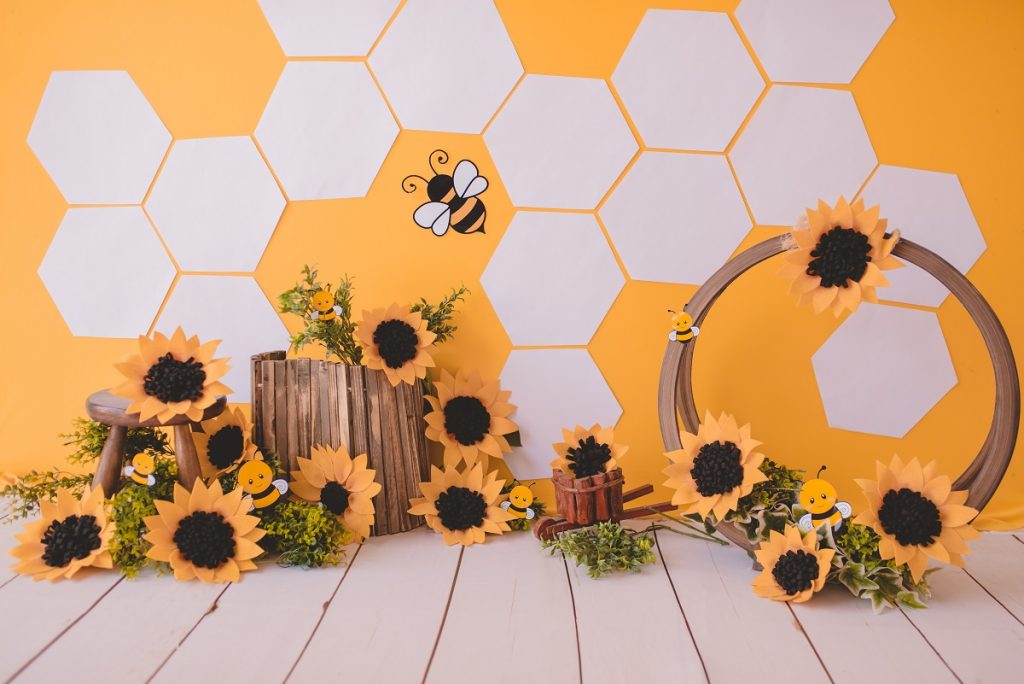 Incorporating a bee theme into your sunflower baby shower is a creative way to keep the decor looking fun and fresh. These colors are very similar, and both embody the inspiration of spring and summer.
Tableware
Tableware is something to consider when you're planning for your shower. Sunflower-themed baby shower decorations can often be purchased together, so napkins, paper plates, and table covers all match or coordinate.
If you do a general search online, you can find "You are my sunshine" themed sets. These feature sunflowers on the decor. This will be perfect for your sunflower party, with or without a gender reveal!
Table covers can also be purchased online to fit your theme. Check out your local Hobby Lobby to also see if they may have what you're looking for.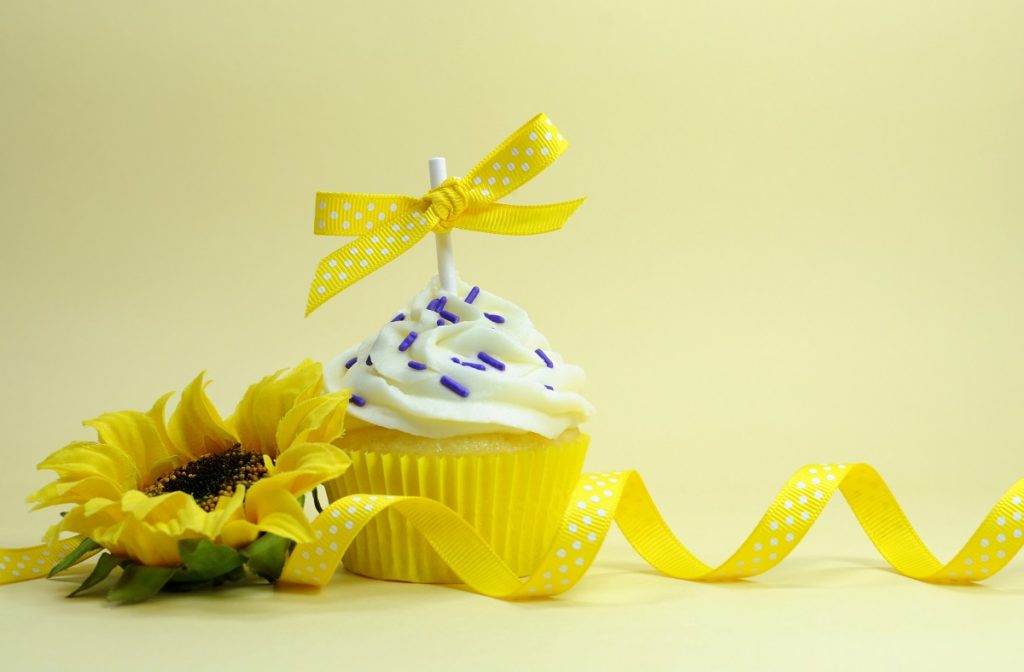 Cake
There are many variations of cakes that you can select from for your baby shower. You may consider hiring a cake decorator to get the design just right. It may be helpful to search on Etsy or Pinterest to get some cake inspiration if you choose to make it yourself.
One idea for a cake if you decide to DIY or hire it out is to add rustic sunflowers to the cake. They can be made with Fondant or real sunflowers. This is a unique way to incorporate some of your personality into your bridal shower.
If a shower cake doesn't sound appealing, you may want to purchase some cupcakes instead. Many bakeries will make custom-to-order cupcakes, and you can scour Pinterest or other retailers for cupcake toppers.
Sunflower Baby Shower Games
Many thoughtful and fun baby shower games can liven up the party. You can download sunflower-themed baby shower cards and play "Who Knows Mommy Best?" These can be printable or purchased through sites such as Amazon.
You may also want to incorporate a diaper raffle, in which the guest who wins may receive a gift card of some kind. If the mom-to-be feels comfortable, you can incorporate a game in which a string is placed around her belly. Let the guests cut some string to guess the circumference of her belly, and the closest guess wins the prize.
You may want to include a sunflower photo prop booth in which guests can take pictures to cherish the event. Other ideas may include a couple of rounds of bingo that are baby themed or guessing the due date. Other games may include guessing the candy bar or baby food.
Doing a thorough search on the Internet is bound to come up with other game ideas that haven't been mentioned here.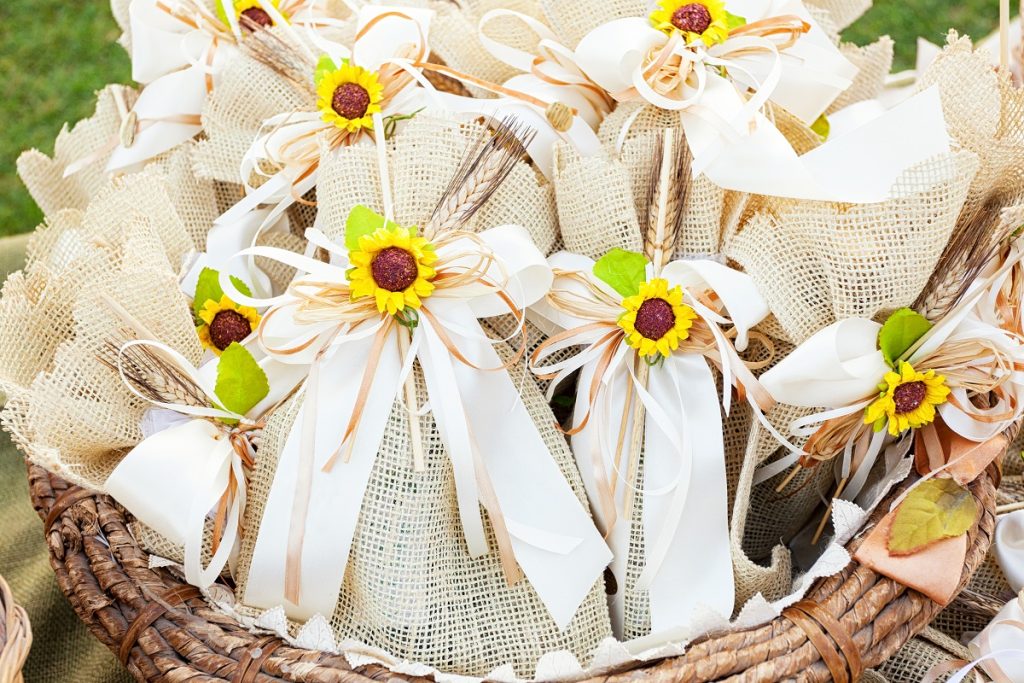 Party Favors
Party favors are an excellent way to spread even more joy at your baby shower and give thanks to your guests for attending.
Although there are many options, a few ideas would be custom-made keychains, customer wood art, and sunflower-themed satchels. You can include personal stickers or sunflower seeds to stick with the sunflower theme.
This is another item that you can DIY, and obtain all the necessary items from a craft store. To keep it simple, you can order the party favors accordingly if you're not into making the items yourself.