If you've ever heard and watched the clips about the "Five Little Ducks," you can't help but sing to this tune about tiny waddlers and their worried mom looking all over for them. With that visual in mind, why not make it your theme for your upcoming baby shower?
To help you decide if the baby shower ducks theme fits your celebration, we listed some fundamental facts about it. Also included in this article are creative suggestions that you can easily implement in different aspects of your duck-themed party.
What Are Baby Shower Ducks?
Baby shower ducks are a popular theme for baby showers because the classic nursery rhyme "Five Little Ducks" is often sung during the baby's early months. The theme is an adorable way to celebrate the little waddler's coming arrival.
It's also a cute and whimsical theme, perfect for a baby shower because many people are familiar with the song. Most of them also love it (or at least tolerate it). In addition, the concept is versatile and can be combined with other party themes.
What Is The Baby Shower Ducks Theme?
This theme is straightforward: It's about ducks and ducklings intended for both baby boys and girls. It doesn't necessarily have to be about the five little ducks, but you can include any ducks that you want to include in your overall theme. If you love them that much, you may even have all of them for a unique twist to this somewhat traditional rubber ducky baby shower theme.
You can easily integrate the baby shower ducks theme for your party. Either opt to go full-on duck motifs or add cute rubber duck details hints to emphasize your preferred color scheme. You can also use ducks as the central motif or add touches to the cake, party decorations, and even party favors.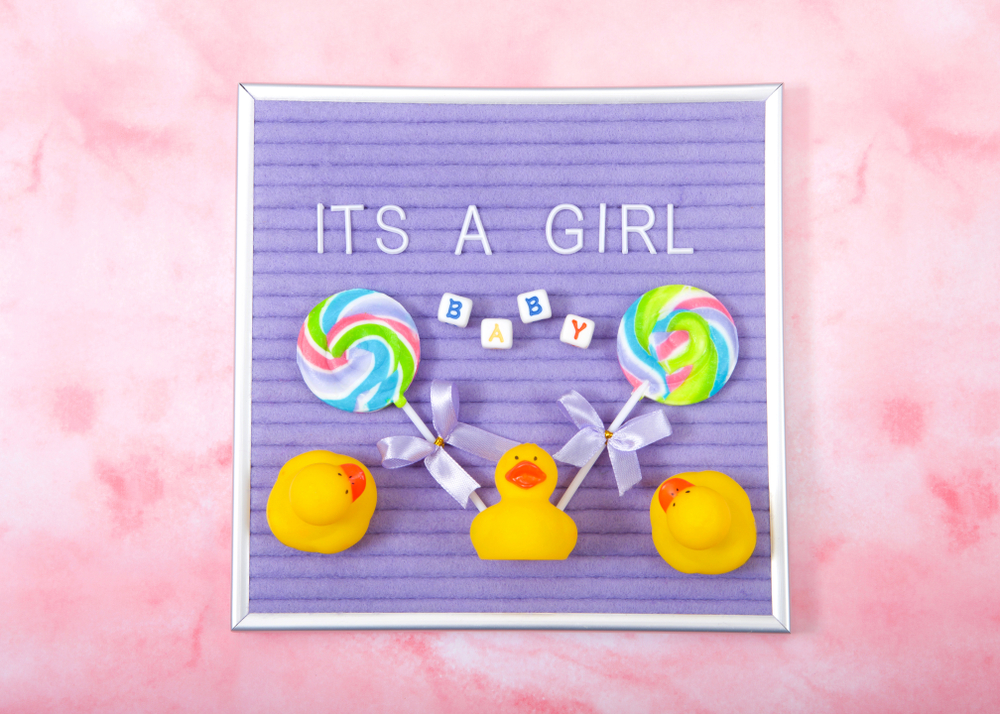 Baby Shower Duck Theme Ideas
There are plenty of ways to incorporate the duck theme into your baby shower. From invitations to cakes, we've got you covered with everything you need to make this adorable duck theme shine.
Duck Theme Baby Shower Invitation
Start the party off right by creating unique duck-themed baby shower invites. Include sayings like "Quackling" Arrival" or "It's Going Quack" to get everyone excited about the theme.
Have a duck-shaped yellow cardstock paper for the base of your printable invitations. Paste additional elements, such as white round cutouts for the eyes, orange triangles for the bills, and any other details you want to include. 
Baby Shower Decorations and Party Supplies
For the decorations, you may consider some of these baby shower ideas:
Yellow and orange balloons and streamers
Duck-shaped cake toppers and mini cupcake toppers
Duck-shaped piñatas 
Duck cutouts, banners, and signs
Duck-shaped cookies, cupcakes, and cakes
Duck-shaped centerpiece with some features that resemble or can easily be related to water
As for the party supplies you'll need, it depends on the specific duck theme you're trying to use. For example, if you're aiming for a duck baby shower theme like a children's party, you may include party hats as one of the supplies you need.
If you're going for a more sophisticated feel, then focus on the usual places where you see ducks and draw inspiration from those to get an idea of what supplies to use.
Centerpieces
Making duck-shaped centerpieces will really bring your theme together. This can include a gorgeous display or backdrop or simple table decorations throughout your home or venue.
Try having a real-life duck centerpiece, like a small birdhouse filled with candies and chocolate treats. You can also make duck-shaped centerpieces with materials like paper, fabric, wooden sticks, or any other duck-related stuff you want.
Tablecloth
A checkerboard baby shower ducks-theme tablecloth will complete your theme. You can get one at any party supply store or create one by printing images of ducks, drawing them on a yellow and white background, or purchasing a tablecloth with printed ducks.
Dessert
For the sweet treats, you can serve dishes shaped like ducks. One good example is a duck-shaped blueberry muffin decorated with candy eyes. You may serve it with a glass of orange juice or any other beverage. You may offer duck-shaped cookies and similar goodies to make the most out of the theme.
Duck Cake
For a birthday party, gender reveals, or diaper cake, you can buy this one or go for a DIY cake if you have the baking skills. Consider a sheet cake using a yellow cake mix and chocolate frosting decorated with white and yellow fondant to make the front of the yellow duck. You can then decorate it with candy eyes and orange candies for the beak and wings.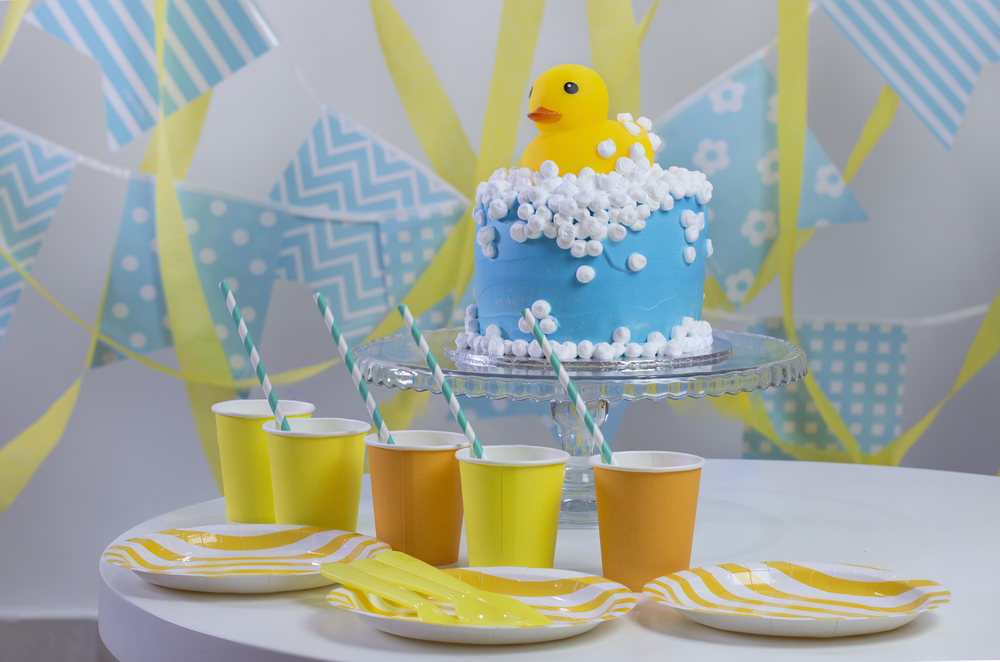 Duck Cupcakes
If you don't want to go for a duck-themed baby shower cake, you may opt for cupcakes instead. Alternatively, you can go for both a cake and some cupcakes. Have the cake for dessert and distribute the cupcakes to the guests as a party favor.
If you're planning to bake these, use yellow cake mix. Decorate the baked dough with yellow and white frosting while adding candy eyes, beaks, and wings.
Duck Party Favors
Your guests will remember the moment they attended the fun rubber duck baby shower with duck-themed baby shower favors. Here are some suggestions:
Duck-shaped cookie cutters
Duck-shaped erasers
Duck-shaped keychains
Duck stickers
Duck-shaped plush dolls
What Are Some Baby Shower Activities for a Duck Theme?
If you want to keep your guests entertained throughout the baby shower party, here are some ducky-themed baby shower games that you may try:
Duck Pictionary
"Find the Baby Ducks" game
"Name that Duck" game
Pin the Bill on the Duck Game
Looking for a great companion to this duck theme? Check out these great ideas for a nautical theme baby shower.