Suppose you're a mom-to-be who's not a fan of the usual baby showers that are pink or blue or even a star baby shower. In that case, you can have something slightly different from the other parties. Specifically, you can go for a sport-themed baby shower if you or your partner is a fan of a specific sport or team.
What Is a Sports Theme Baby Shower?
A sports theme baby shower is simply a baby shower with a theme built around sports: basketball, baseball, football, soccer, etc. Before selecting a theme, connect with parents-to-be to see if they're fans of any particular sport or team. This can make baby shower planning easier. 
Baby Shower Sports Theme Ideas
In case you need to know where and how to get started with the preps, we have your back. Below are some essential elements of a sport-themed baby shower that can get you started.
Baby Shower Sports Theme Invitations
Sports baby shower invitations are essential elements of any sport-themed party. When designing and conceptualizing the invitation layout, consider the elements you can see in a particular sport if you're going for a specific one. If you want a general sport-themed party, you can have the most prominent elements of familiar sports.
Baby Shower Sports Theme Decorations
Like a 1st birthday party, DIY party decorations include almost all of the visible elements in the venue, like banners, centerpieces, napkins, food, wrappers, and other related baby shower supplies.
For sports-theme baby showers, ensure that you have team logos and colors in the venue if you're focusing on a single team. Get a few jerseys and softballs to put on the walls and tables. You can also paint the walls with any bright colors that you may prefer.
Baby Shower Sports Theme Cake
The cake is essential for any party, and many guests will look forward to it. For a sports-themed shower, opt for a cake that shows off the logo and colors of a specific team. You can also request any cake design related to a particular sport. In addition, you may include cupcakes that connect with the baby shower theme.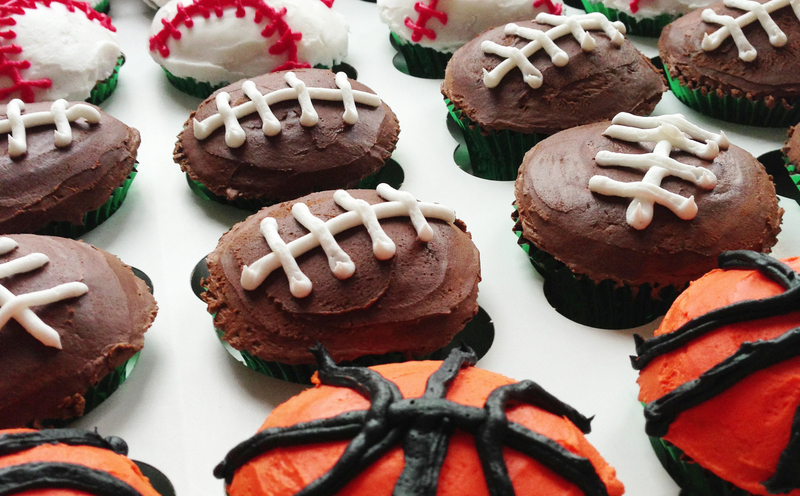 What Are the Different Games at a Baby Shower with a Sports Theme?
Football
Start the football baby shower by setting up red and white streamers and inviting guests to dress up as their favorite players. Have a mini tailgate setup with a centerpiece of a football and serve typical football-theme-related foods like hot dogs and chips. You can even set up a competition or party game related to football to get the crowd engaged.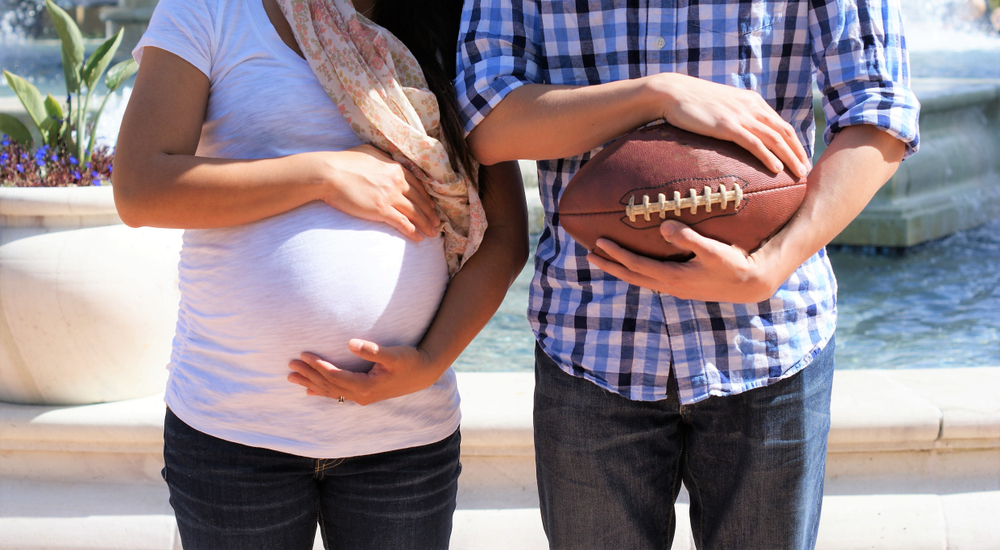 Basketball
Pick out some blue and orange colors for party supply decorations and hand out some inflatable basketballs to your guests for a fun take-home party favor. Set up a mini free-throw competition and have some common basketball-related foods like popcorn and pretzels.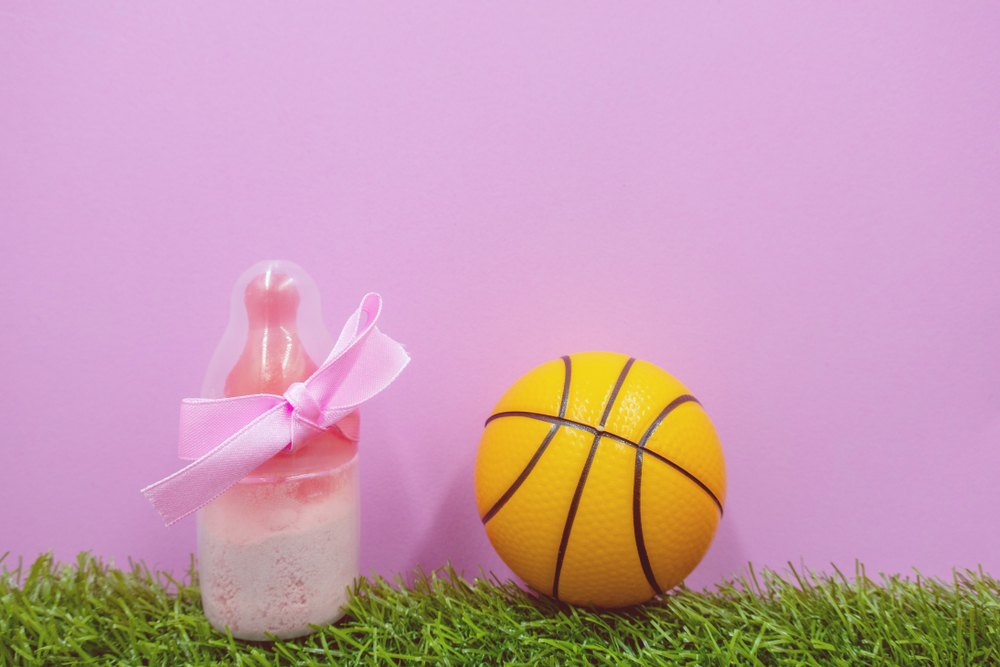 Baseball
Nothing says classic Americana like the sport of baseball. Select a color scheme of red, white, and blue, and decorate the area with stars and stripes. Set up a classic ballpark-style food buffet and have a mini home-run derby for extra entertainment.
Give the party a fun baseball baby shower vibe with red and white streamers and a mini ballpark setup. Hand out baseball caps and foam fingers while having classic baseball foods like peanuts and Cracker Jacks. You can even have a pitch-the-ball game as an activity.
Hockey
Transform the venue into a hockey rink by putting ice patterns on the walls. Set up a buffet of popcorn and nachos, and have a mini hockey competition! You can also hand out some hockey-themed party favors, such as mini hockey sticks or pucks.
Soccer
Get the guests ready for soccer fun by setting up a sound system for playing crowd-pleasing goals and fancy footwork. Have a mini-soccer tournament and hand out some soccer-related party favors or baby shower favors, such as mini soccer balls and flags.
Golf
Hand out mini golf clubs and sports balls and set up some mini golf for the guests. If you want to add an extra touch, have a mini-putting competition with some goodies as a reward for the winner.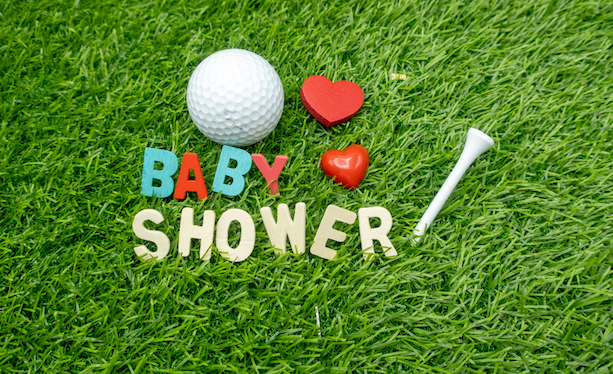 Tennis
Set up a mini tennis court and have tennis-centric food like tennis-shaped cookies and strawberries. You can also have a mini tennis competition with some mini tennis balls as prizes.
These are just some ideas to start planning a fun sports-themed baby shower. Just remember to have fun and make the most of this special day!
You can't have a baby shower with a sports theme without great games, so make sure to check out this guide for how to play diaper pong!