Baby shower games provide entertainment and a lot of laughs! If you are looking for fun baby shower games, consider the "Guess Who Mommy Or Daddy" game. Keep reading to learn how to play this game!
What Is a Baby Shower Game?
Baby shower games are played for entertainment purposes at baby showers. Typically 2-4 baby shower games are played at a baby shower. These games may be games that baby shower guests actively participate in, or they may be more passive, such as a diaper raffle.
How Do You Play Guess Who Mommy or Daddy?
This game is fun for the parents-to-be and baby shower guests! Additionally, this game only requires a little preparation. This game involves guessing which parent is most likely to do something. For example, which parent will want another baby first?
There are no correct answers, so this game is meant to be fun! The new parents can keep everyone's responses and reflect on the predictions.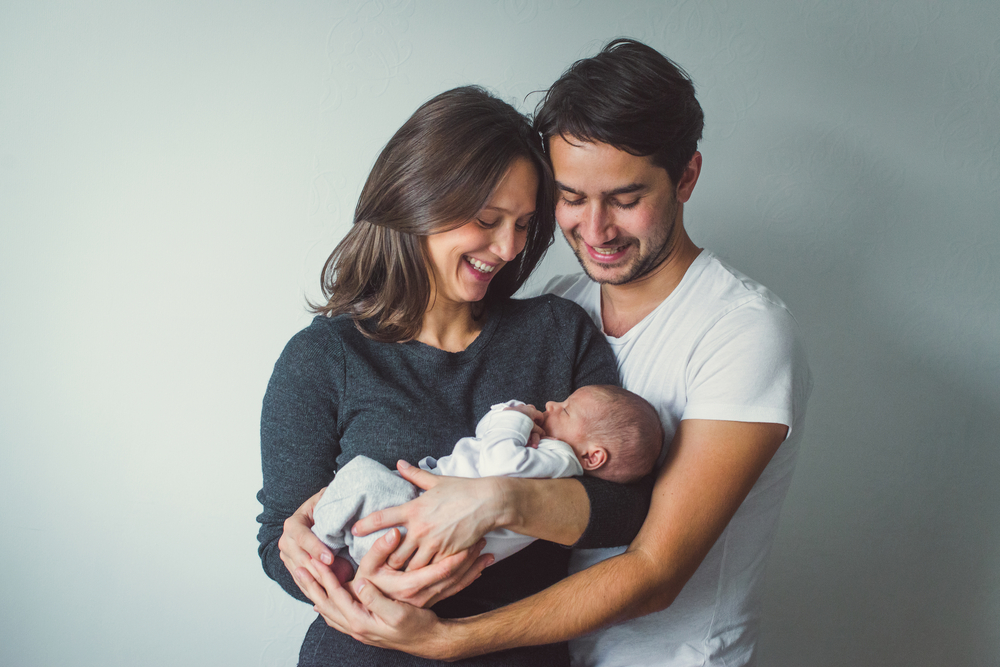 Guess Mommy or Daddy Baby Shower Game Instructions
To play this guessing game, you must print out a list of questions on cardstock. You can find many options for free printables available online, or you can purchase on from online stores like Etsy. You will also need pens for your guests.
When it's time to play this game, pass the printable game cards and pens to your guests. Explain that they should answer the questions and make a guess about the mommy-to-be or the daddy-to-be.
You can read the questions aloud when everyone is done and hear what guests say! Depending on the printable you use, some questions will have answers right away, mainly the answers about the parents-to-be from the past, like who weighed more.
The other questions will be fun for guests to chat about, and the new parents can save these printables and reflect on them later! This is an awesome co-ed baby shower game!
Pro Tip: If you use a printable or template you find online, remember that many have editable options, so you can customize the questions as you wish!
Guess Who Mommy or Daddy Game Questions
When preparing questions about mom and dad, you may need inspiration. Here are some trivia questions to consider for the Guess Who game:
Who initiated the "let's have a baby" conversation?
Who will want another baby first?
Who weighed more as a newborn?
Who will be up at night with the baby?
Who will change more diapers?
Who was the more difficult baby?
Who will get thrown up on first?
Who will take more photos of the baby?
Who will be the helicopter parent?
Who took longer to potty train?
Who came up with the baby's name?
Who will be the fun parent?
Who will say "no" the most?
Who is more nervous about labor?
Who tried running away as a kid?
Who will be up at night with the baby?
Who will be more protective of the baby?
Who will the baby resemble more?
Who will cry first after the baby is born?
What Are Some Other Fun Baby Shower Games?
If you are on the hunt for other party games or baby shower activities for your baby shower party, check out these options.
Dirty Diaper Game
The dirty diaper game is fun for a co-ed shower or any baby shower! Can your baby shower guests figure out which candy bar is in the diaper?
Supplies needed: Five diapers, five candy bars, and pens/paper for guests to write down their guesses.
Prep before the party:
Before the party, buy diapers and candy bars.
Pick a variety of candy bars, such as ones with nuts, caramel, and different fillings.
Add a candy bar to each diaper and heat in the microwave for 15-20 seconds.
Smush up the candy bar in the diaper.
Keep the diaper open a bit, so it doesn't get stuck shut.
How to play:
Have guests sit down.
Pass around the diapers with the melted candy bars.
Instruct guests to guess which candy bar is in each diaper.
They can record their answers on their paper. The guest with the most correct answers wins!
Baby And Pregnancy Trivia Game
You can play Baby trivia just like the Price Is Right or with a simple printable! Can your guests answer questions about babies, pregnancy, and other baby topics?
Supplies needed: A printable with a list of trivia questions and pens
Prep before the party: Print the baby shower trivia sheets for guests. Also, have your answer key prepared.
How to play:
Pass out the printed trivia questions for baby shower guests.
Have guests fill in their guesses.
When everyone is finished guessing, read your answer key out loud and have guests tally up the number of correct answers they had!
The person with the most correct answers wins the game.
New Parent Advice Cards
This baby shower activity is a great way to leave advice and tips for the mom-to-be! This activity is ideal for either a girl baby shower, a boy baby shower, or a unisex shower.
Supplies needed: Notecards and pens.
Prep before the party: Purchase notecards and pens if needed
How to play: This is a simple activity to leave advice to tips for the parents-to-be! When time allows, have baby shower guests write their best advice for the mom and dad. These tips could be specific, such as we love X pacifier brand, or more general, such as soaking up every moment!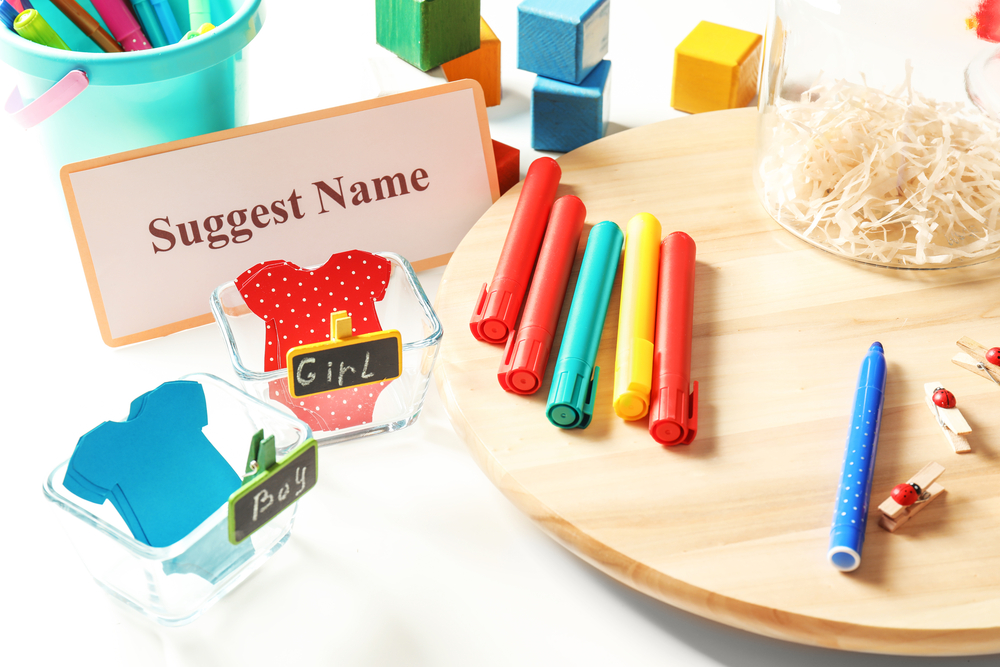 For another great baby shower game, check out this guide for how to play diaper pong!