Gone are the days of baby showers whose only highlight is a long-drawn circle sit where the momma-to-be opens presents while guests just sit and watch. Games add to the fun. Baby shower bingo is one of the best games you can enjoy at a shower. This fun and interactive game can build excitement in the party from the word go.
What Exactly Is Baby Shower Bingo?
Baby shower bingo is a printable baby shower game that puts a spin on its classic counterpart. You only need store-bought or free printable baby shower bingo cards to play.
The game is played during the gift-opening session of the shower. Every guest who wants to participate gets a pre-filled bingo card with a unique combination of baby items. If the cards are blank, each person takes time to write baby gift items in the boxes first.
When the parents-to-be start opening their gifts, the players cross out those items on their bingo cards one by one. The first person to cross out a diagonal, horizontal, or vertical line wins a prize!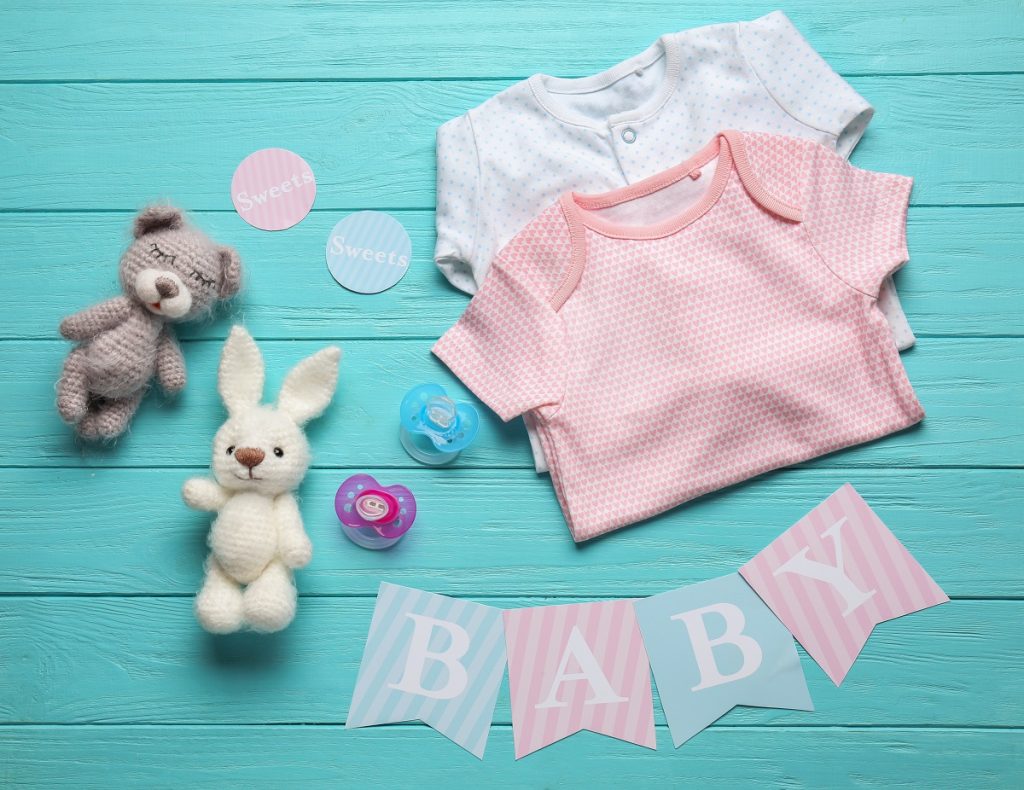 How Do You Do A Baby Shower Bingo?
Holding a baby shower bingo game is as easy as pie. You'll first need to buy or print unique pre-filled or blank game cards. Then, ensure you have a juicy reward for the winner to ignite that exciting competitive spirit.
As your guests arrive, give each one a bingo game card. Explain the game's rules once everyone is settled in, then listen for gleeful shouts of "Baby Bingo!" when the gift-unwrapping session begins.
Setting Up Baby Bingo
Now that I've pumped you up about the baby bingo game, you probably want to know how to set up the game and ensure everyone has a blast during the shower. Right?
Setting up a baby bingo requires printable bingo cards—you can get them for free online.
Personalize your template via an online bingo card generator. The app will randomize your input words and generate beautiful baby shower bingo cards.
Printing and cutting these sheets in halves should take just a few minutes.
Prepare all these early in your baby shower planning phase to save you excess hustle on the big day. Alternatively, order ready-to-play baby shower bingo from Amazon, Etsy, or Walmart.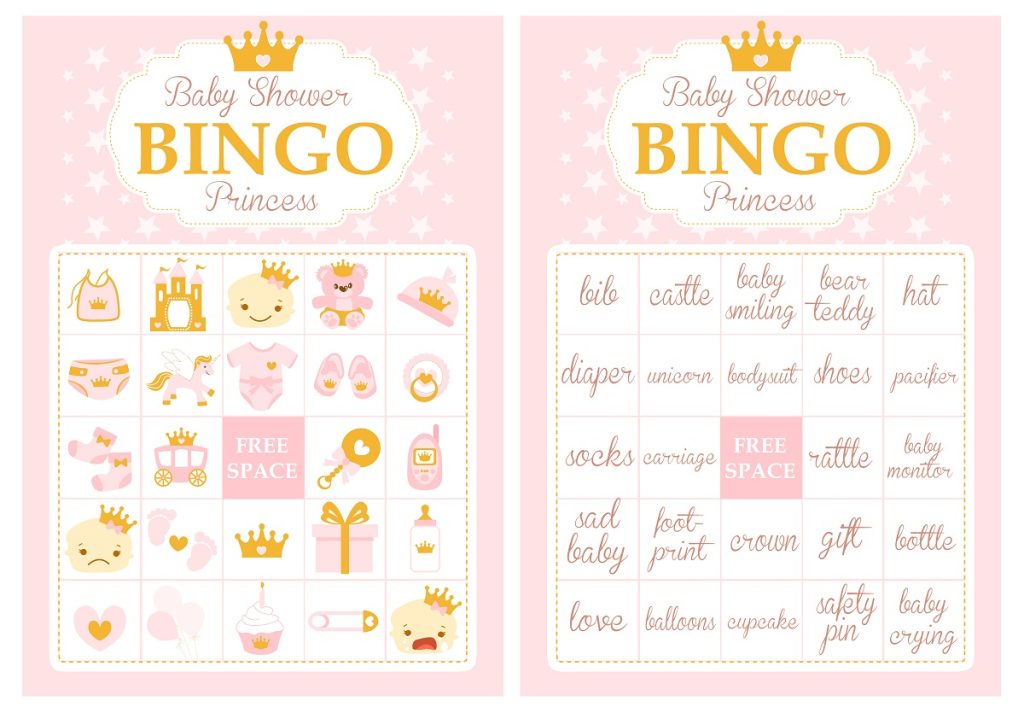 If your cards are pre-filled, hand your cards out when you are ready to kick off the gift-opening session of your baby shower. Pre-filled cards are perfect for a large group of guests, while the blank cards option is excellent for smaller events.
If guests are going to fill their blank bingo cards themselves, you can simplify this step by listing baby items' names to give the players some ideas. For example, bibs, diapers, blankets, strollers, flower onesies, something handmade, or something old are all excellent guesses.
Place your list, pens, and cards near the gift table, then ask your guests to fill in their blank cards before the gift unwrapping period.
If you go the blank card route, have good Bingo markers or pens in the room.

Card Design Ideas
So, what bingo card designs should you pick?
Blank printable cards have a variety of cardstock colors. You can match the colors to the child's gender (if you know it) or choose a gender-neutral design.
Pre-filled baby shower bingo cards have a wide range of designs. They are perfect for the extra busy mom-to-be and guests since there's no need to spend time writing tens of baby item names.
You can, for instance, go for floral designs that infuse your girl baby shower with some whimsy. There are also sporty baseball-themed printable card sheets for a boy baby shower or sport-loving dad.
Other baby shower themes include fairy tale sets such as Alice in Wonderland or the princess baby shower bingo card sheet. A good alternative for a boy or girl shower is an animal-themed baby shower bingo. Go for elephant-themed sets for the gentle mom or a lion-themed set for the protective proud dad.
Baby bingo cards are often included in a set of templates that might also have invitations, thank-you notes, and more.
Playing Baby Bingo
With the baby shower bingo cards ready, you can now look forward to having a great game during the party.
Once again, if you're playing baby shower bingo using blank cards, remember to ask guests at the beginning of the event to list the likely baby gift items in the card's empty squares. However, if your cards are pre-filled, you don't need to worry about this. 

The Rules
Every game has rules, and the same goes for bingo.
As the mom and dad-to-be open the gifts, guests should cross off the item's name on their cards. It's best that the parents-to-be sit in a visible position to ensure that all attendees view the gift unwrapping process, which tightens the gaming tension.
The winner is the first guest that crosses out a vertical, horizontal, or diagonal line and shouts, "Baby Bingo!" Two or more people could shout, "Baby Bingo!" so have a few rewards ready.
Here are a few more rules for playing this game:
How many bingo cards can you play at once?
Each guest should have a unique baby shower bingo card at the start of the game. So, your game will have as many cards as your guests, and each guest should have one card.
What is the best bingo card to have?
Every baby shower bingo card has a unique blend of possible gift names. So, there is no special card. Instead, it is a game of luck.
What do you shout in bingo for a line?
The winner shouts, "Baby Bingo!"
How Long Is A Game Of Bingo
A bingo game goes on until there is a winner, so you cannot tell how long that will take. If you have many prizes to award more than one winner, then the game will go on until you have as many winners as your awards.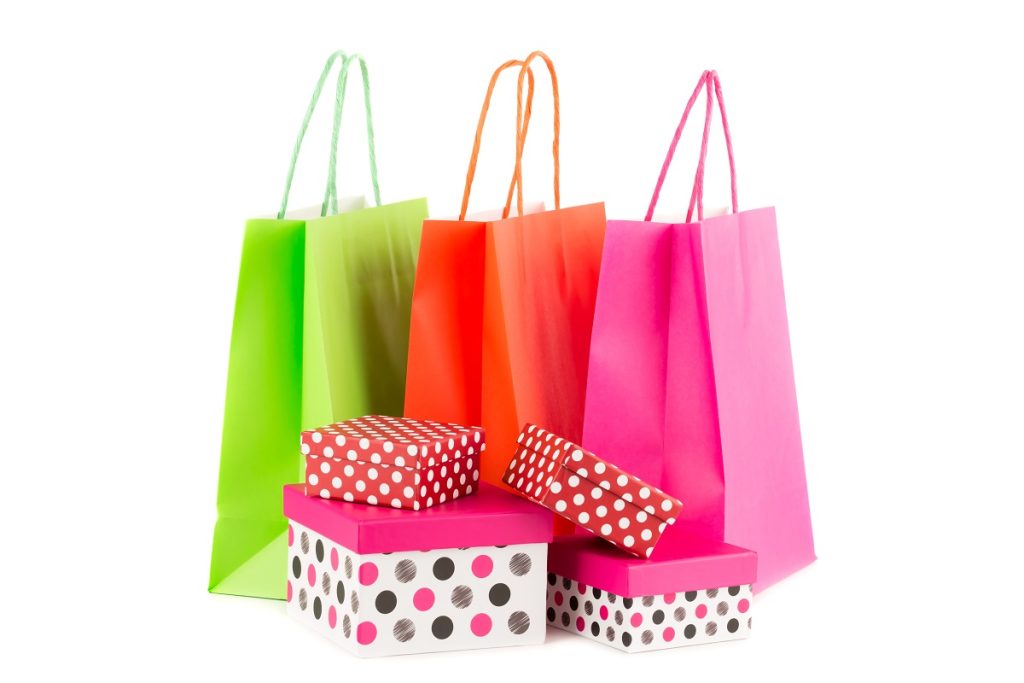 Baby Shower Bingo Prize Ideas
The best baby shower bingo game prize should be suitable for your audience. Do you have an all-age guest list? How about gender? A co-ed baby shower favors could have prize items such as gift cards and candies in mason jars or mint packs.
Prizes such as aromatherapy gift sets, spa kits, or K-Cups and succulents are gender, personality, and age sensitive.
How Much Should You Spend On A Prize?
Baby shower game prizes should be simple but thoughtful. You don't want to break the bank to get these items. A $20 and below budget per prize is appropriate. However, it all depends on the amount you have available for the baby shower games.

Alternative Game Ideas
Apart from bingo, you can play several other baby shower games at your event.
Alternative baby shower party ideas that will not suck include the blindfolded diaper station. Allow your guests to test their diaper-changing mettle by setting up a diaper station while blindfolded.
One other unique fun baby shower game is Bobbing for Pacifiers. It is a high-octane game that helps guests shed some party awkwardness. An exciting spin-off of the Halloween bob for apple game, your guests will dunk their heads in water for pacifiers.
Of course, you should think of the reaction of your guests to any game. Would a group of women in makeup want wet faces? If your answer is "no," there are plenty of fun games to choose from!