Games are one of the activities that guests most look forward to at a baby shower! If you are hosting a baby shower, you may be on the hunt for fun baby shower games. One fun game is the "My Water Broke" game. In this article, we will also teach you how to play and provide other game ideas. Keep reading to learn more!
How Many Games Should Be Played at a Baby Shower?
Typically 2-4 games are plenty for a baby shower. The number of games you play can depend on the number of guests attending. For larger groups, it will take longer to get through each game, so it's a good idea to play fewer games if you have a big group.
Be sure to leave time for opening gifts, eating, and socializing!
How Do You Play My Water Broke Baby Shower Game?
This baby shower game is a great way to get your guests laughing! When guests arrive, they will get an ice cube with a plastic baby frozen inside it. The first guest to get their baby free from the ice is the winner and needs to yell, "My water just broke!"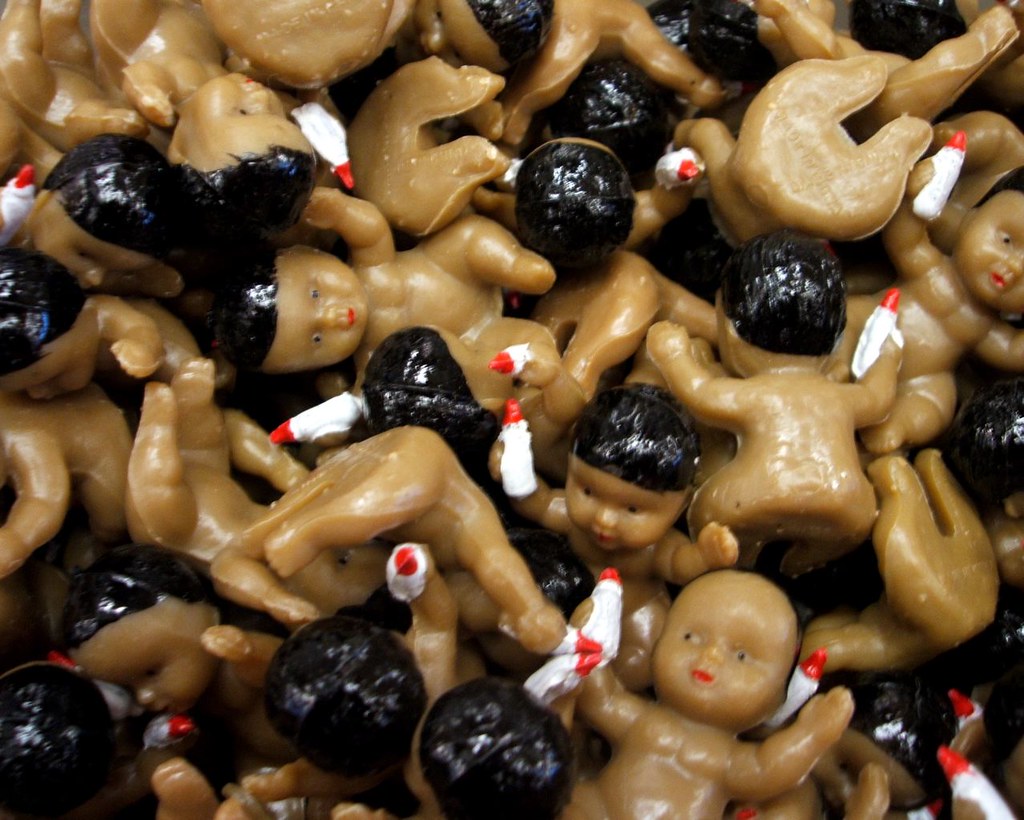 What Are the Rules for My Water Broke Baby Shower Game?
You will need to do some prep work for this party game the night before the baby shower party. Fill an ice cube tray with water and add mini plastic babies. Let the ice tray freeze overnight.
When it comes time to play this game, there are a few variations:
Give guests the ice cube on a paper towel. Explain that the first person to free their tiny plastic baby from the ice is the winner. They must shout, "My water broke!" In this variation, guests can be creative if they want the ice to melt faster. Instruct that they must stay seated even while creatively melting their ice cube. They could rub it between their hands, sit on it, etc. If there is anything you want them to refrain from doing (like stomping on the ice cube), make those rules clear.
Another version of this game is played with cups. Put the ice cube in a cup. The first person to have their ice melt, reveal their tiny plastic baby, and shout, "My water broke," is the winner. For this version, guests must refrain from touching the ice cube or doing anything to further the melting progress.
Pro Tip: Depending on what variation you choose to play, keep extra paper towels or towels on hand, as this game can be a bit messy.
What are some other baby shower games?
Check out these options if you are looking for additional baby shower game ideas or activities.
Don't Say Baby
"Don't Say Baby" is a fun game that could be a great way to get guests to chat. Do you think your baby shower guests can converse at a baby shower without saying the word "Baby?"
Supplies needed: Clothespins
Prep before the party: Put the clothespins in a large bucket. Some baby shower hosts choose to write on a small chalkboard or whiteboard with instructions for this game. If you decide to do that, write out the instructions before the party and put the bucket of clothespins next to it.
How to play: When guests arrive, they should pin five clothespins to their outfits. If you hear someone say, "Baby," take one of their clothespins and add it to your outfit. The individual with the most clothespins at the end of the baby shower is the winner!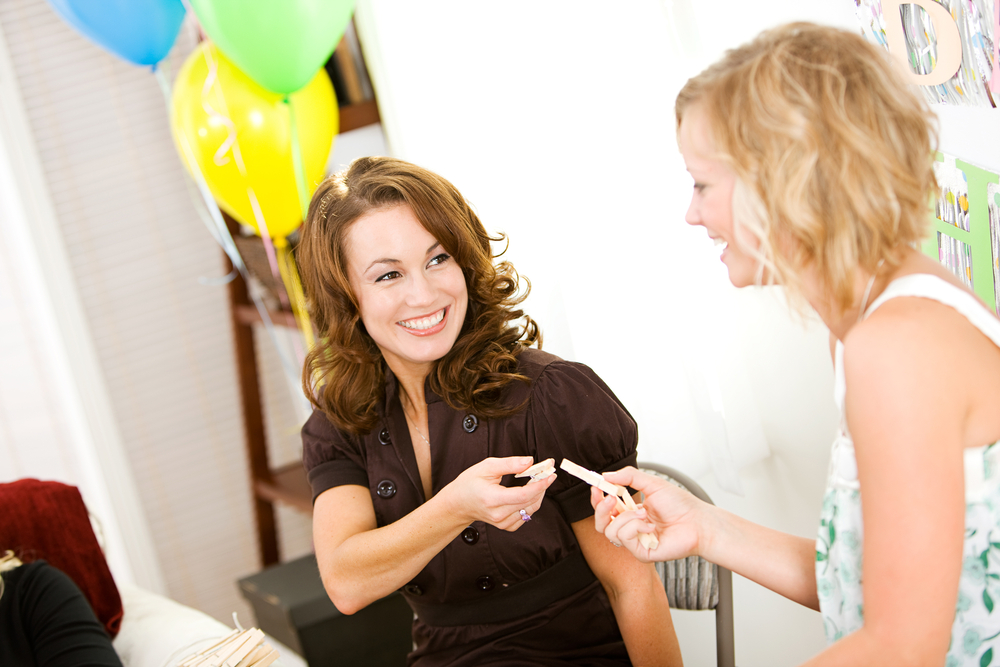 Dirty Diaper Game
The dirty diaper game is a unique baby game for a co-ed shower or any baby shower! If you have any candy bar lovers for guests, this will put them to the test!
Supplies needed: Five diapers, five candy bars, and pens/paper for guests to write down their guesses.
Prep before the party:
Before the party, buy diapers and candy bars.
Pick a variety of candy bars, such as ones with nuts, caramel, and different fillings.
Add a candy bar to each diaper and heat in the microwave for 15-20 seconds until the chocolate has melted.
Smush up the candy bar in the diaper.
Keep the diaper open a bit, so it doesn't get stuck shut.
How to play:
Have guests sit down.
Pass around the diapers with the melted candy bars.
Instruct guests to guess which candy bar is in each diaper.
The guest with the most correct answers wins!
Nursery Rhyme Quiz
This quiz is an easy baby shower game that's a lot of fun! Can your guests recall nursery rhymes?
Supplies needed: Pens and a printable nursery rhyme quiz
Prep before the party: Find a printable nursery rhyme quiz before the party. Print out enough copies for each guest.
How to play: Pass out the printable and ask your guests to circle the correct answer or fill in the missing nursery rhyme words! The person to get the most correct answers is the winner.
Now that you have some fun baby shower ideas, you are prepared to host the best baby shower for the Mom-to-be! If you still need help, check out our guide to the best baby shower game prizes.