Fall baby showers provide a ton of fun options for themes. With great fall colors to choose from, the possibilities are endless! One of our favorite themes is to stick with the spookiest holiday of the year: Halloween! A spooky Halloween baby shower is perfect for celebrating the mommy-to-be and her little boo!
We've got you covered if you are on the hunt for Halloween baby shower games! Keep reading to learn more.
What Are Some Easy Halloween Baby Shower Games?
Fun Halloween party games don't have to be complicated! Here are some easy Halloween baby shower game ideas.
Baby Shower Bingo – Halloween Edition
Playing a bingo game is easy and fun for guests! To play baby shower bingo, find or create a bingo card. There are many printables available online. While the mom-to-be opens presents, have guests play bingo! The first person to get 5 in a row wins the game!
Bingo is a fun way to entertain guests while the mom-to-be opens presents! Be sure to have enough pens for all guests!
Trick Or Treat Guess
Put candy in a bowl or a jar. Have guests record their guesses for how many pieces of candy are in the bowl or the jar. The person with the closest guess is the winner and wins the candy jar! This is a great icebreaker to get the party started!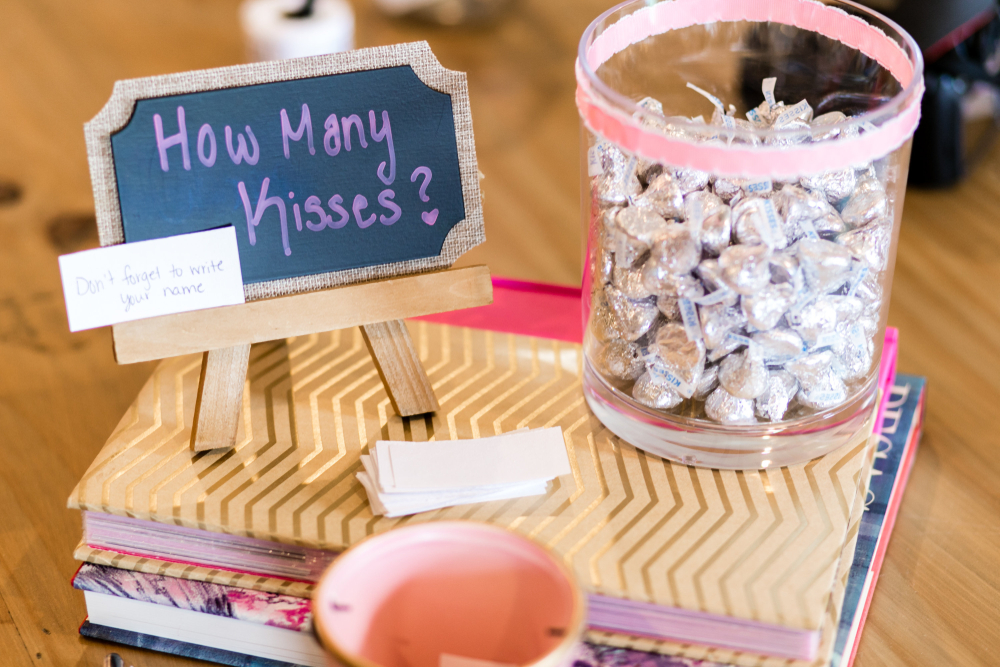 Toilet Paper Zombies
Have your guests break into teams of two. Use toilet paper to design the best zombie on one of the teammates. This is a creative, fun game for a baby shower party. Have the Mom-to-be pick the best toilet paper zombie!
Don't Say, "Baby"
When guests arrive at the baby shower, have them pin a clothespin on their outfits. Advise them to avoid saying the word "baby." If another guest hears them say "baby," – they get to steal their clothespin! The person with the most clothespins at the end of the baby shower is the winner!
To add a Halloween spin, you can add any number of Halloween words guests may often use to the list of words that need to be avoided, like "pumpkin," "candy," "boo," or anything else!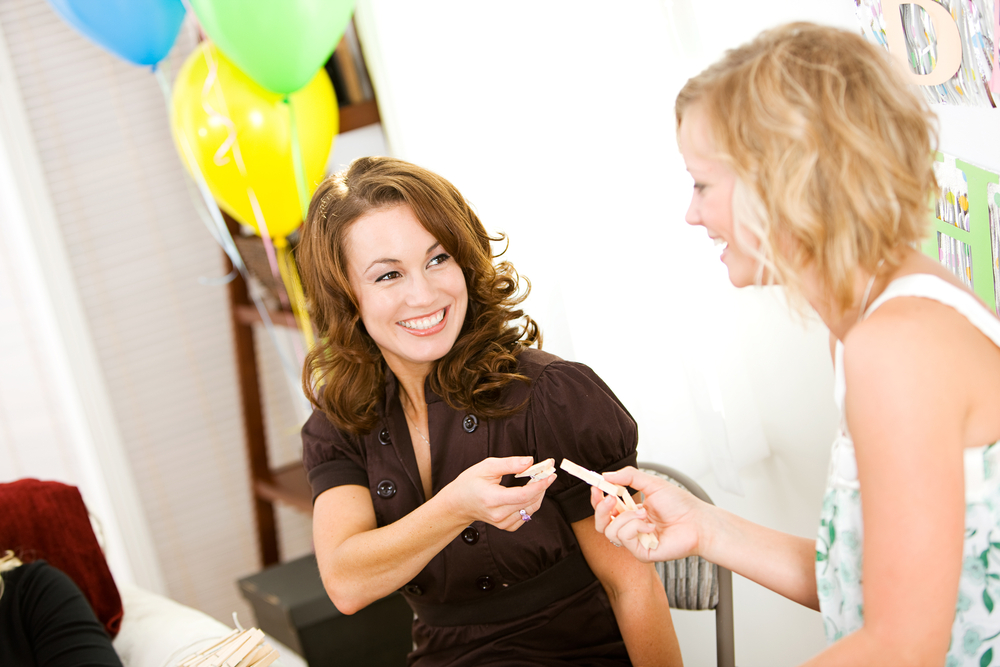 What Else Can You Do Besides Baby Shower Games?
Not everyone is into baby shower games. Check out these ideas if you want additional or alternative activities for your guests.
Diaper Raffle
A diaper raffle is a great way to provide new parents with a supply of diapers! On your Halloween baby shower invitations, invite guests to bring a box of diapers to participate in the diaper raffle. Keep track of who brings diapers, and then draw a winner for the prize!
Halloween-Themed Photo Booth
Set up a simple DIY photo booth with Halloween props! You could use props like a witch hat, a broom, spiderwebs, a cape, etc. A photo booth is a fun baby shower activity that only requires a little set-up or preparation.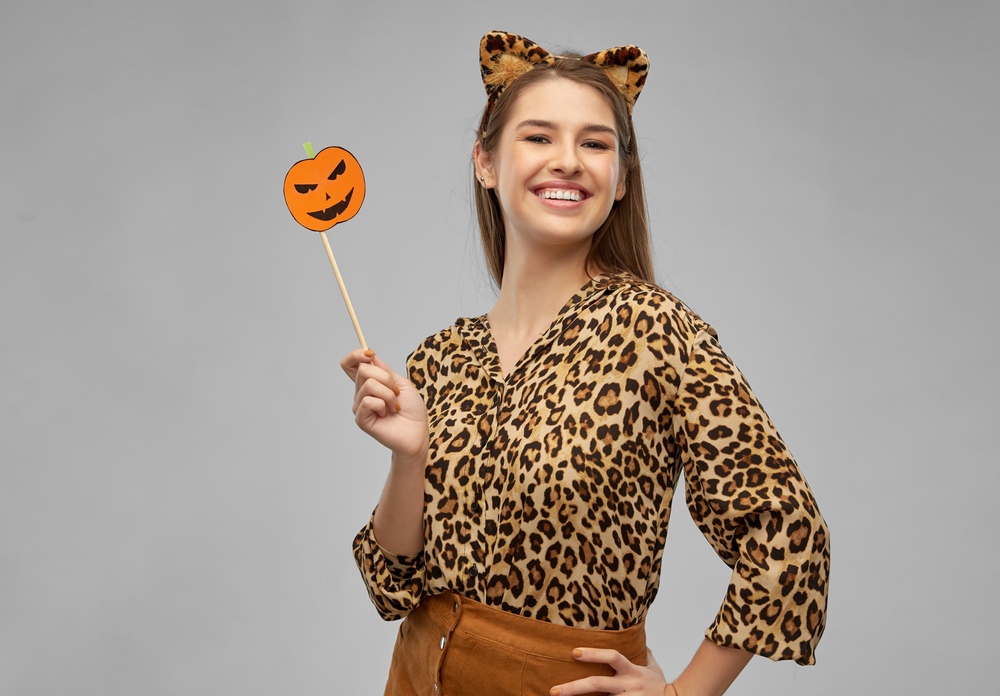 Costume Contest
When you send out invitations, invite guests to dress up in Halloween costumes! Before the party is over, have guests vote for the best Halloween costume winner. The winner gets a prize!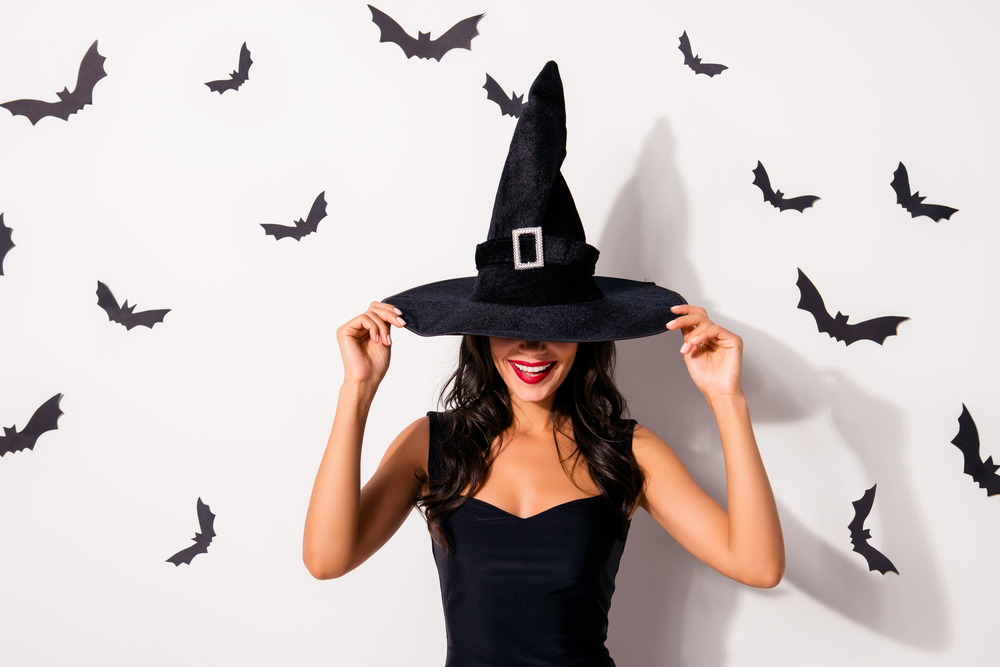 Where Can I Find Baby Shower Games?
Now that you have some ideas for baby shower games, you may be wondering where to find these games. Here are a few places to get started.
Free Online Resources
There are so many free online resources! With some research, you can find almost everything you need for baby shower games and printables online for free. We also have great directions for baby shower games and list the supplies needed to play games!
Etsy
If you are looking for printable baby shower games, Etsy is a great place to look! Many printables and templates are available, typically for a very reasonable price. These printables will be available as digital downloads so you can print them from home!
Party Store
You can also find baby shower games at your preferred party store! If you are already planning to head to a party store, pick up some games and game supplies while you are there.
What Are Some Good Prizes for Halloween Baby Shower Games?
Prizes are the best part of baby shower games! Here are some prize ideas for a spooky baby shower.
Gift Cards
You can never go wrong with gift cards as a prize! Gift cards for Amazon, Target, Walmart, Starbucks, and Dunkin Donuts are always popular.
Halloween Candy
Stick to the Halloween theme and give out Halloween candy or candy bars for a prize! You could create a party favor bag with a mix of popular sweets. You could also fill mason jars with colorful candy like candy corn!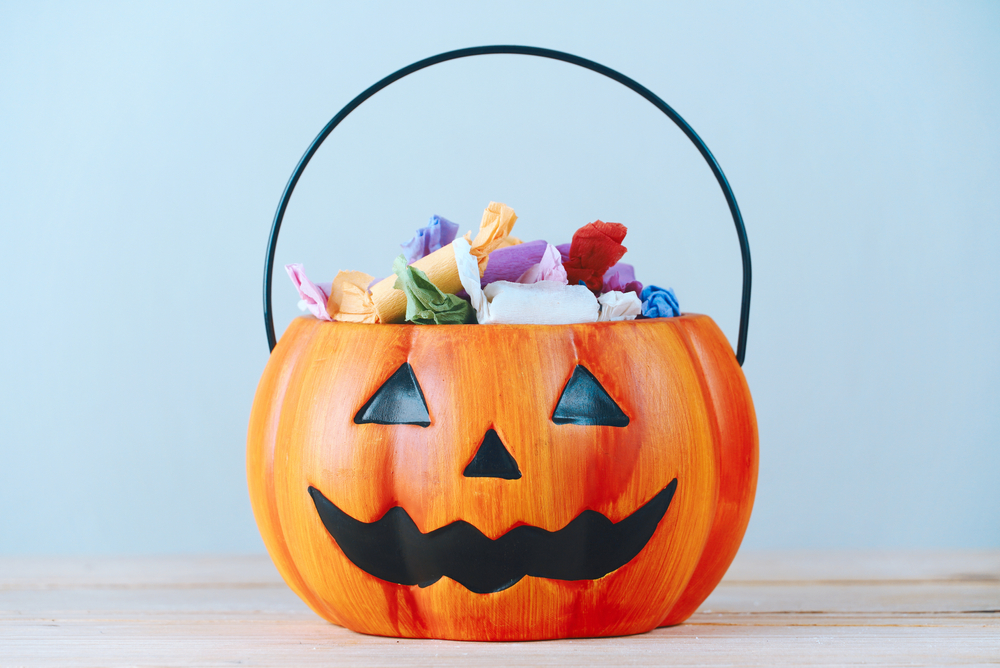 Halloween Decorations
Sticking to the festive fall baby shower theme, you could also find cute Halloween or fall decor for gifts! This could be as simple as a festive hand towel or a miniature pumpkin!
With these great baby shower games, you are sure to have a spooky good time with your guests at your Halloween baby shower!