Finding the perfect gift for a boy's baby shower is often a battle between getting something practical or cute. Buying precious items like baby toys or a baby dumbbell is tempting, but these may not be as useful as baby clothes or a pack of diapers. 
With this guide, you'll understand which items will tug at a mom-to-be's heart and show her that you care for her and her baby.
What are some gifts for a baby shower for a boy?
Gifts for a baby shower for a boy include playing toys, clothes, diapers, and books.
The best presents are usually practical or functional so that the expecting parents can tick out some of the baby essentials on their list on the baby shower day.
To find out what's best for your loved one's baby shower, reach out to them or someone close to them for recommendations. I you're a parent, use your experience to infer something that made life so much easier for you when raising your baby boy.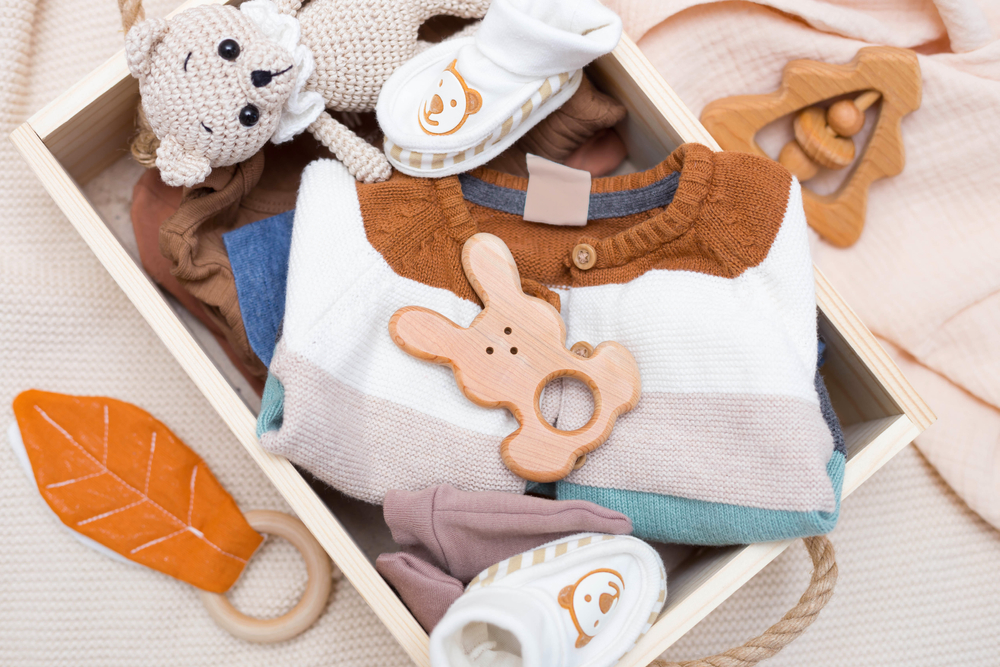 What is the Best Baby Shower Gift for a Baby Boy?
The best baby shower gift is one the parents will love and that will make their lives easier. There is no one-size-fits-all situation because parents' preferences vary widely.
To help you decide on the ideal baby shower gifts, we've compiled a list of 10 gift ideas for a baby boy.
10 Baby Shower Gift Ideas for a Baby Boy
Here are ten practical and useful baby shower gifts you can buy for the new baby!
Diaper Bag
Do you need help deciding on the most stylish and practical diaper bag?
Well, you're not alone. Choosing the perfect diaper bag can be daunting, especially with numerous brands sprouting daily.
Ensure that the bag is sturdy, has easily accessible compartments, and is spacious enough to fit baby essentials like the Skip Hop Diaper Bag Backpack. The parents will be hauling this bag for several years, so going for something long-lasting and versatile makes their lives easier.
It's stylish as well, so that's a bonus!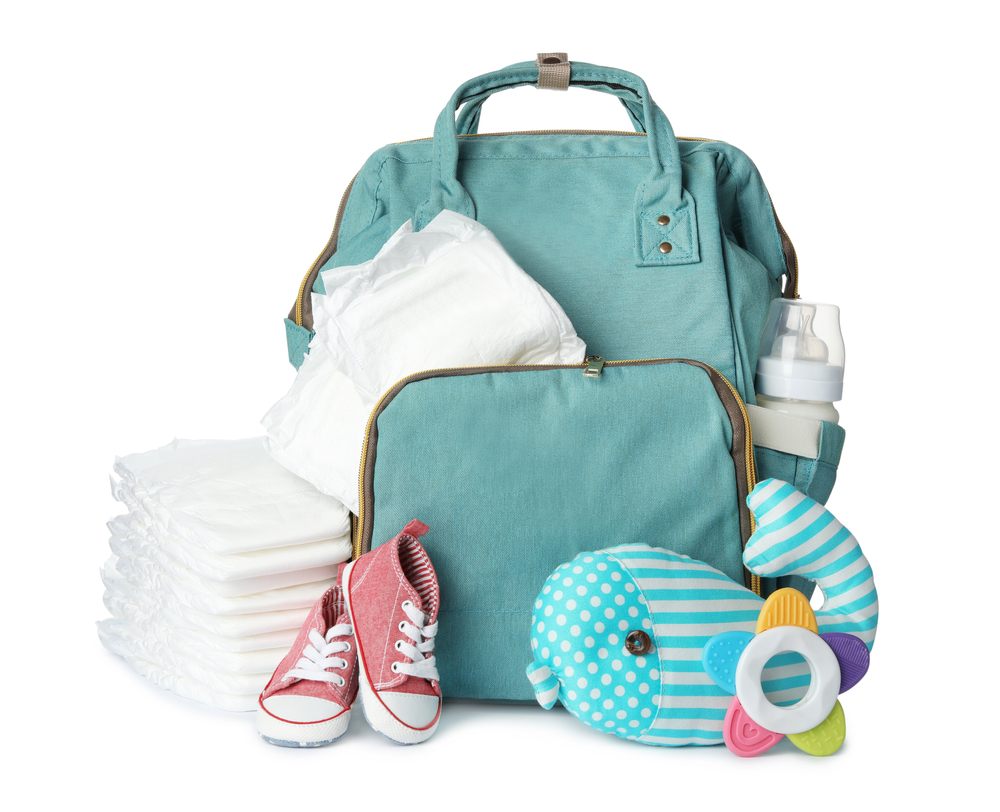 Bibs
Any parent knows that new parents can never have enough bibs.
Bibs are versatile and can capture drool, burping messes, and food (when the baby starts feeding), especially during the baby's first year. Parents go through a few bibs throughout the day to keep their son's tops clean for a little longer. So, opt for a pack with three or more bibs as your gift.
A great example is the Mother's Heart Organic Bandana Drool Bibs.
Pacifier
Pacifiers are great for self-soothing, especially if the baby is not breastfeeding or bottle-feeding.
Gifting a box of pacifiers, like this one from Babylist, is thoughtful because the little things get lost easily – it helps to have more on hand.
Burp Cloths
Burp cloths are an excellent gift for parents to protect their clothes when feeding their little ones. They also come in handy to wipe the baby boy's sticky hands when he starts feeding.
You can organize a few of these Blaze premium burp clothes in a cute little gift box or add them to a gift basket.
Car Seat
A car seat is an essential and practical gift because the parents will make several trips to the clinic for the baby boy's checkup. However, before you buy a car seat, please check in with the parents-to-be to know their preference and car compatibility.
Often, the parents will have identified a car seat they like, making finding the perfect gift much more effortless.
Stroller
The best baby stroller should be versatile, easily portable, and safe. And before you buy one, reach out to the parents to understand their preferences. A stroller gets plenty of use, so buying one that meets the parents' needs is essential. 
If you'd like our suggestion, go for the Graco Modes Travel System Stroller. It's a 3-in-1 stroller that the new baby can use until he becomes a toddler. This stroller is a fantastic gift for parents during their baby shower.
Onesies
Onesies are often the first clothes a baby will wear, so parents-to-be will not get enough of these. However, don't only buy small-sized onesies because the baby will outgrow them quickly. Choose onesies with a bigger size.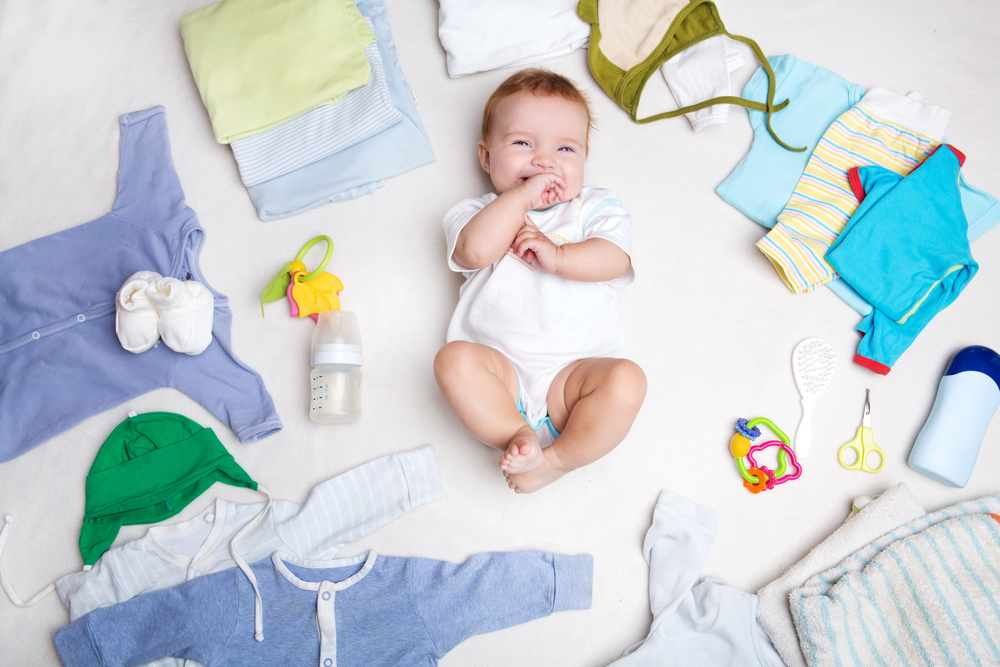 Gift Cards
A gift card is a thoughtful idea when entirely at a loss of what to buy a mom-to-be. You can give a gift card to a kids' store, an online store like Amazon, or a supermarket to purchase items they need.
Booties
Booties are a perfect gift to keep a baby's feet warm, especially if he arrives during the cold season. But what's more, they can be great for stability, especially for those with some treads when the baby is a few months older and has started crawling and walking.
Get various sizes and types to give the parents-to-be a variety of options.
Board Books
Board books play an essential role in the baby's brain development. When buying a baby boy's board book like Where is My Belly Button? ensure that it has text that engages the kid and introduces new, simple concepts to them. You can always go for classics with a melody version to keep the baby's attention. 
What kind of clothes are typically good baby shower gifts for a boy?
You can never have a shortage of clothes for a new baby. Be sure to choose clothes that are both adorable and practical. Some great ideas include:
Bodysuits
Vests
Onesies
Socks
Bibs
Baby Blankets
Hats 
Jackets 
Trousers
Booties
Sweaters
Swaddle blankets
When buying clothes as a baby shower gift for a boy, refrain from getting smaller sizes or any difficult-to-wear clothes. Be sure that body suits, vests and onesies are preferably made from organic cotton and do not contain harmful substances. 
The choice of baby clothes will largely depend on the season. Choose lighter clothes for the warm season and heavy ones for the colder months.
You can also show your love and thoughtfulness by presenting your baby clothes gift as a gift set folded into cute creations like cupcakes or tiered cakes.
Unique Baby Shower Gifts for A Baby Boy
Are you looking for a baby boy's gift to wow the expecting parents? Then a unique item is what you should get.
Something practical but often forgotten may go a long way in making the lives of the parents-to-be much easier. Some of the gifts that are often left out in the baby registry that you can buy include:
Care products: Care products are often left out of the baby registry because parents have varying opinions and preferences. So, check in with the parents-to-be before buying these items. Find out their preferences to choose the right gift. Even better, go for care accessories such as baby nail scissors, hooded towels, teethers, or baby bottles.
Baby safety items: Help the new parents baby-proof their home by getting them things like corner guards, an auto-close baby gate, a baby monitor, or toilet seat lid-locks.
First-aid kit: This is an excellent gift for the parents-to-be that will ensure they are prepared for any emergencies that could arise with the new baby. A perfect first-aid kit should include a baby thermometer, nasal aspirator, tweezers, and bandages.
Now that you know what gift you're bringing, it is time to decide what to wear! Check out these great ideas for what to wear to a baby shower!