Welcoming a little wild one can be fun with a safari baby shower theme! You may be wondering what to use for safari baby shower centerpieces. This article will share our top ideas for the best safari baby shower centerpieces. Keep reading to learn more!
What Are Some Themes for Safari Baby Shower Centerpieces?
It can be overwhelming to figure out what to use for party decorations and centerpieces. Here are some specific theme ideas for safari baby shower centerpieces.
Boho Safari
A boho safari theme would be great for a gender-neutral baby shower! Use neutral colors and burlap for a boho feel. For centerpieces, lay burlap for a table runner and add white elephants or safari animals for an extra touch.
Watercolor Safari
Watercolors and baby safari animals are perfect for a baby shower party! Find light-colored flowers and put them in low jars for stunning centerpieces. You could also use cardboard cutouts of baby safari animals paired with flowers for cute centerpieces.
Gold Safari
A gold safari party theme is elegant and a fun way to honor the mom-to-be! Use gold safari animals and gold candles with white or green tablecloths to make the gold pop!
Giraffe Safari
Make your safari theme centered around giraffes! Use giraffe print, giraffe figurines, cutouts, baby giraffes, etc. This centerpiece would be perfect for a gender-neutral shower.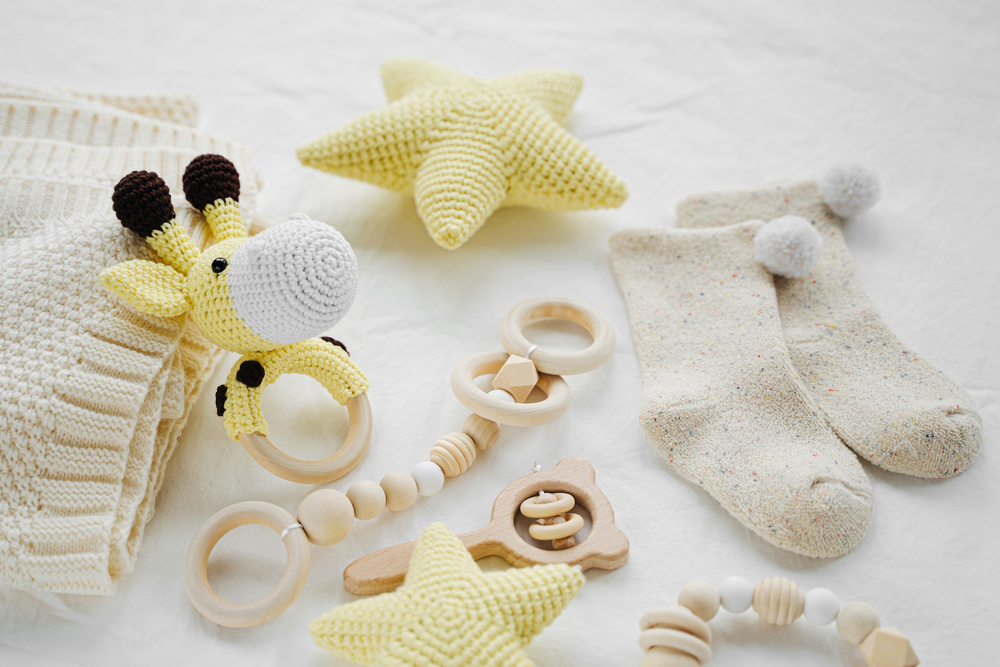 How Can I Make My Own Safari Centerpieces?
You can easily DIY your safari centerpieces! You may already have ideas for bringing your safari baby shower decorations to life. If not, here are a few ideas to get you thinking.
Safari Baby Shower Centerpiece Ideas
Safari Animals
Go to a party store, toy store, or shop on Amazon for safari animals. You can get crafty and spray-paint the safari animals white or a specific color if you wish. You can use safari animals alone for centerpieces. You could also stack safari animals on cake stands or mason jars to create different layers on the table.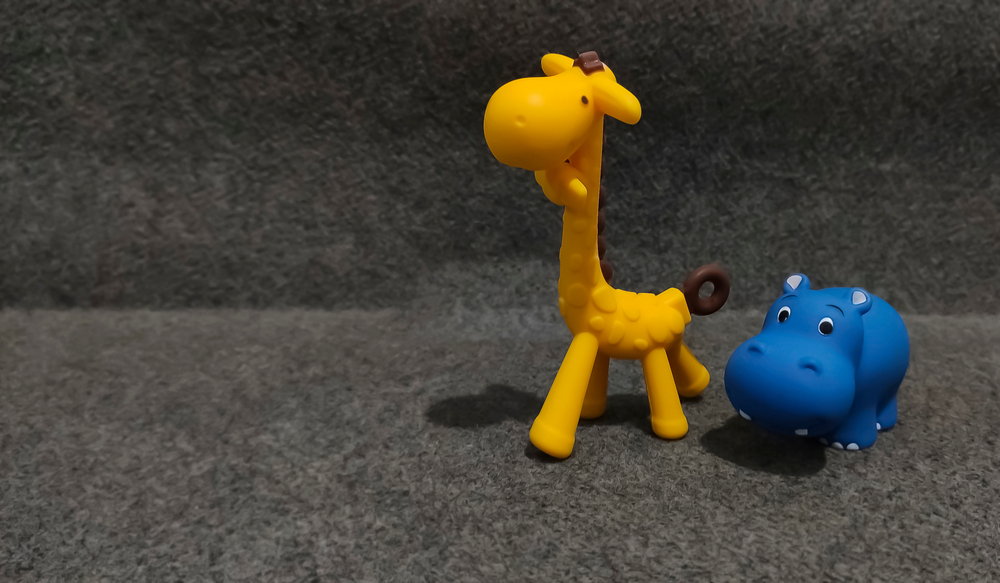 Animal Print
Use zebra print, cheetah print, or any other animal print you like! You could find animal print fabric and create festive vases for flowers. You could also DIY candle sticks or candle holders with animal print fabric.
Gold Zoo Animals
Spray paint zoo animals or safari animals gold! Use these gold animals and place them on tables. You could put a few animals together or stack them on a plate or glass votive to switch it up.
Glass Vases With Sand
Add sand to the bottom of a glass vase, and then add a safari animal. This idea is a simple but cute centerpiece! This baby shower idea is quick to make but will look so lovely!
What Are Some Things that can Be Used as Safari Baby Shower Centerpieces?
If you want to keep your centerpieces simple, here are some items you can use as jungle safari centerpieces. You can use these items individually or pair a few of them together for centerpieces.
Binoculars
Gather some binoculars and place them on tables as centerpieces! See if you can find unique binoculars or thrift binoculars. It would be fun to have different binoculars across the tables! You may even have binoculars of your own to put out.
Safari Hat
Order safari hats and use them as centerpieces! Step up your safari hats by adding an animal print bow or a custom sticker welcoming your baby!
Safari Balloons
Safari balloons can be used as centerpieces as well. If you use balloons for centerpieces, ensure they are manageable and don't take up too much space on the table.
Suppose you want to use a balloon garland, a garland kit, or a balloon arch. In that case, we recommend setting that up to welcome the baby somewhere other than as a centerpiece.
Cupcakes
You can also use nontraditional items for centerpieces! If you have beautiful cupcakes with cupcake toppers, you could display the cupcakes as centerpieces! You could put a few cupcakes on a cake stand and pair them with small jungle animal figurines.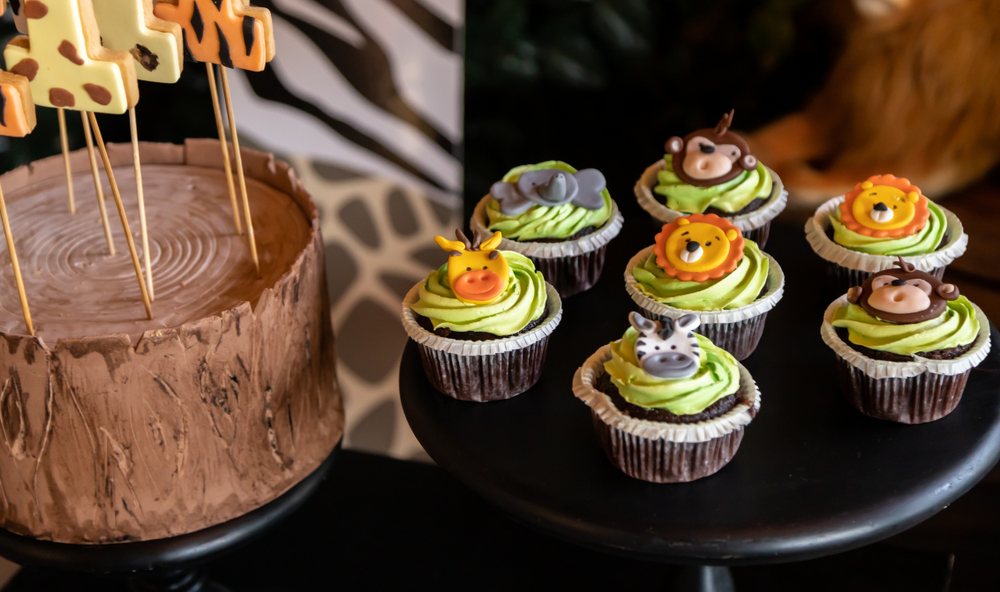 Diaper Cake
If you or a guest plan to make a diaper cake, you could display mini diaper cakes as centerpieces! A jungle safari baby shower diaper cake would look festive and be an excellent gift for the mom-to-be.
What Is the Difference Between a Safari and a Jungle Theme?
It can be hard to differentiate between a jungle theme baby shower and a safari theme baby shower. A jungle party theme typically includes greenery and water. Picture a humid, green jungle. On the other hand, a safari is a dry dessert and does not include greenery.
Don't stop with centerpieces! Be sure to check out all of our great ideas for hosting a safari baby shower!