Do You Have a Guest Book at a Baby Shower?
A baby shower guest book is a beautiful keepsake that involves your guests. You can look back on the memories to cherish for a lifetime. Your little one may even enjoy looking at it with you.
There are many guest book ideas and different ways that guests can sign. Here are some beautiful ideas you may want to incorporate into your baby shower decor.
What Is the Purpose of a Baby Shower Guest Book?
The idea behind a baby shower guest book is to be able to account for all of the guests that were involved in your special day. This token of memories will allow you to look back on all the special moments leading up to the birth of your precious child.
Whether it's a DIY guest book or a non-traditional shower, you won't regret remembering those memories with your children and family. This idea is also helpful to keep track of all the members who came when writing Thank You cards.
You can coordinate your baby shower favors matching the guest book theme. Etsy and Amazon have printable guest books if you like the simple route. Choose from a boy baby shower, an "Oh Baby" theme, or a simple girl baby shower theme.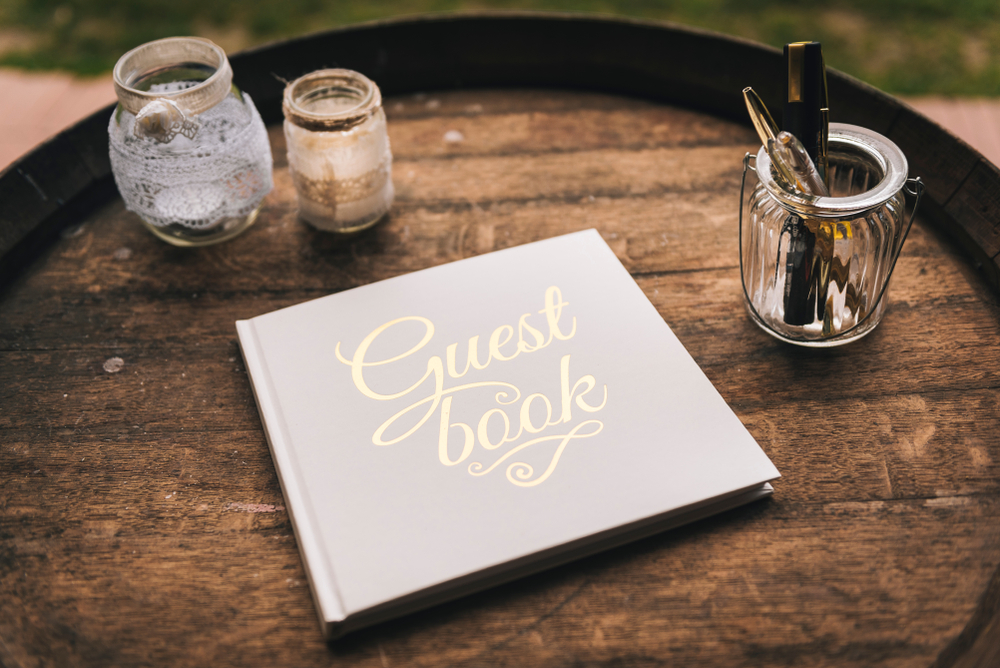 Baby Shower Guest Book Alternatives
Many unique baby shower guest book alternatives are available. These books can cater to a gender reveal party or specific shower theme.
These ideas work well at a birthday party. You can purchase baby shower invitations and guest books online. Have your guests contribute their signatures to a memory book you can create for your baby.
Fingerprint Tree
This idea incorporates all your guests by drawing a tree with branches on paper. Have the guests sign their names along with their fingerprints on each branch. You can then frame this in your baby's nursery.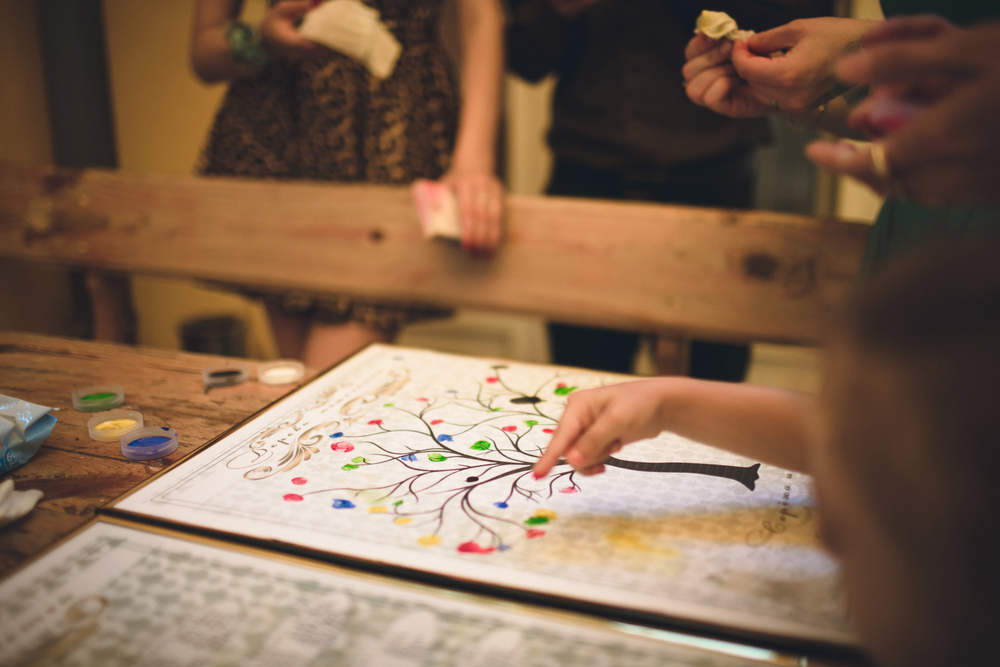 Wishes on Stones
This idea would be a unique way to incorporate it into your centerpieces. Obtain some pretty stones from river rocks or other smooth white pebbles. Have your guests write their names and decorate the rocks however they wish. Place them in a cute mason jar as a future keepsake.
Baby Shower Book
Another alternative guest book idea is to have the guests create your baby's first book. Purchase some decorating supplies such as colored pencils and gel pens. Have each guest create a page of their first ABC book and their special message.
Wishes on a Onesie
Purchase a white onesie and some Sharpies for the guests. Have each guest write their special message to the new addition. This onesie can then be framed or used for a future photo shoot.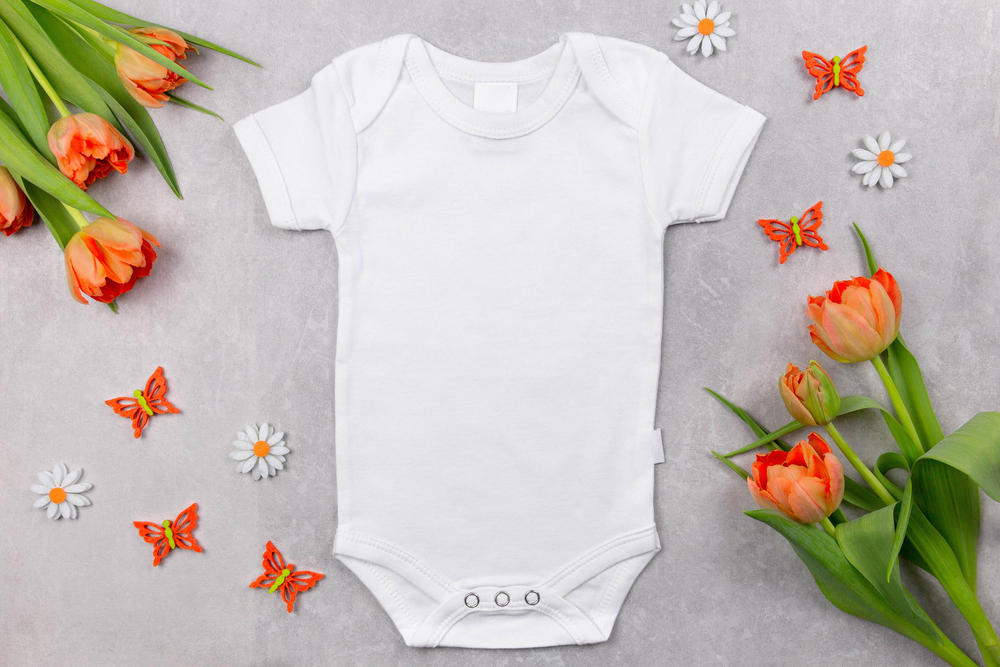 Baby Book
The mom-to-be will choose her favorite children's book. At the baby shower, have the guests write their personalized messages within the book. Later, you can read the book to your child along with the notes. This finished book will be a treasure that will last a lifetime.
Baby's Initial
Creating a cutout of your baby's initials is a simple way to honor your little one and hang it in their nursery when complete. Decorate the background and cut out your baby's initials. Have the guests sign the card. You could then frame this if you wish. Hang in the nursery for your baby girl or baby boy.
These are just a few alternative ideas if you're searching for a non-traditional guest book idea. You can order many books to fit your specific themes, such as a woodland shower, boho theme, or Twinkle Twinkle Little Star theme.
What Do You Write in a Baby Shower Guest Book?
You can contribute all kinds of messages to a sign-in book.
The general idea is to wish the family a happy and healthy future. You could even put a comical spin on the message if you're a close friend or family member. Make sure to include the baby's name in your message, which may add a special touch.
Keep these in mind when you're signing a wedding guest book or bridal shower guest book.
Is it Appropriate to Write a Funny Message in a Baby Shower Guest Book?
Soon-to-be parents always appreciate well-wishes regarding the new baby. As long as a funny comment is age-appropriate, writing in the baby shower guest book should be acceptable.
It's always a good idea to share memories of the parents. Think of an excellent quote to write to use for sound advice in the future. Consider touching on how unique a child is.
Your guest book will also be incredibly helpful when it comes time to write thank you notes. Check out this article for great ideas for how to word your thank you's.