Writing baby shower thank you cards can be daunting, especially if you've never done it. Don't worry if you don't know where to start because, in this article, I'll share tips and wording examples that will inspire you to write authentic thank-you cards for your baby shower guests.
Let's get started!
What Should You Write In Your Baby Shower Thank You Cards?
Any baby shower thank-you card must start by addressing the giver by name.
Thank the baby shower guest for attending and giving a gift. Then, mention something specific about the baby shower gift and how you and your little one will use it.
Finally, end the note with a statement of appreciation and words that look into the future.
Here is a practical example of a thank-you note:
Jane,
Thank you for flying across the country for my baby shower. It meant so much to me. I love the baby blankets you picked out and know the baby will have warm and snuggly nights because of you. I cannot wait to see you over the holidays and for you to meet the baby in person.
Love,
Mary
General Card Etiquette For Thank-You Notes
Before we delve into more baby shower thank-you card wording ideas, there are other general rules to consider when writing your thank-you messages.
Send your thank you cards two to three weeks after your shower party.
You can use handwritten notes for a more personal touch. However, Amazon, Etsy, Shutterfly, and other stores offer cute notes that match your shower theme with blank insides.
If more than one person helped plan and host the event, send them separate thank-you notes.
Do send appreciation notes to those who attended and gave a gift. Also, send a thank you card to anyone who did not come to the baby shower but sent a present.
Send one group baby shower thank you card for gifts bought as a group, e.g., a group of your workmates.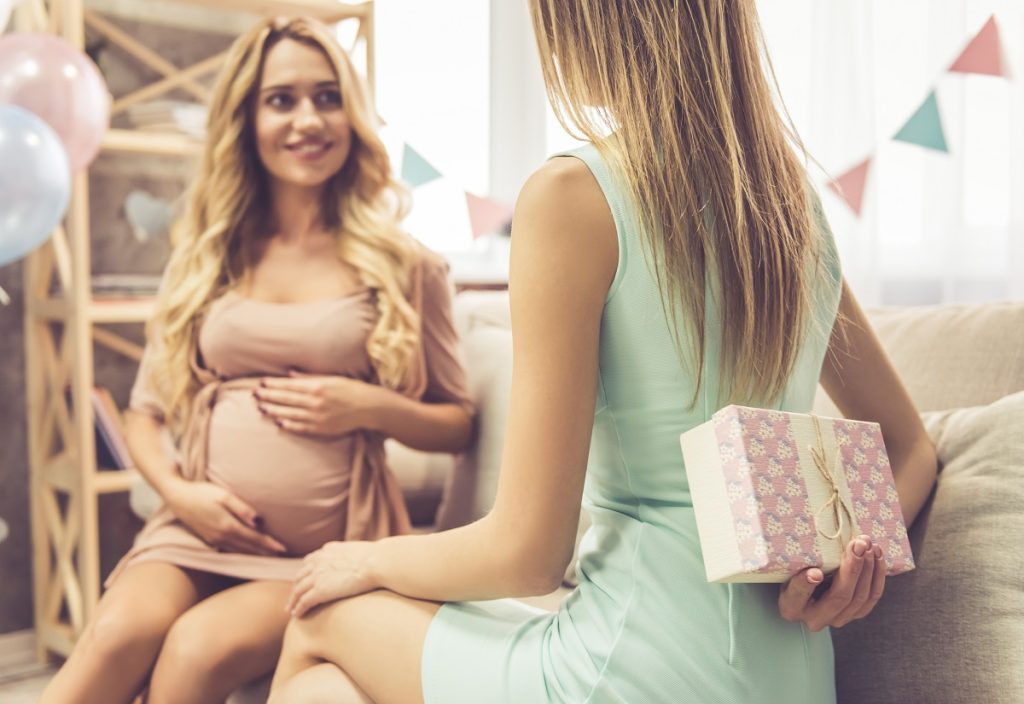 What to Say In A Baby Shower Thank You
So you now have the basics of writing a thank you note, but you still want more wording ideas. No worries. I've got you covered!
Here are thank you wording examples you can use for your host or hostess, coworkers, friends, and family.
Wording Ideas for Group Gifts
What do you do when your loved ones or coworkers buy a group gift each? You can use the same tips but send out one heartfelt thank you card for each group gift.
Coworkers
If your work colleagues made time to attend your baby shower or sent a group gift, here is your chance to show appreciation with a heartfelt thank you.
Examples:
Dear Coworkers, Thank you for attending my baby shower party. The stroller is an incredibly thoughtful gift! Our little one and I will put it to good use bonding as we talk walks in the park. It was so good seeing you all at the shower; looking forward to seeing you after my maternity leave.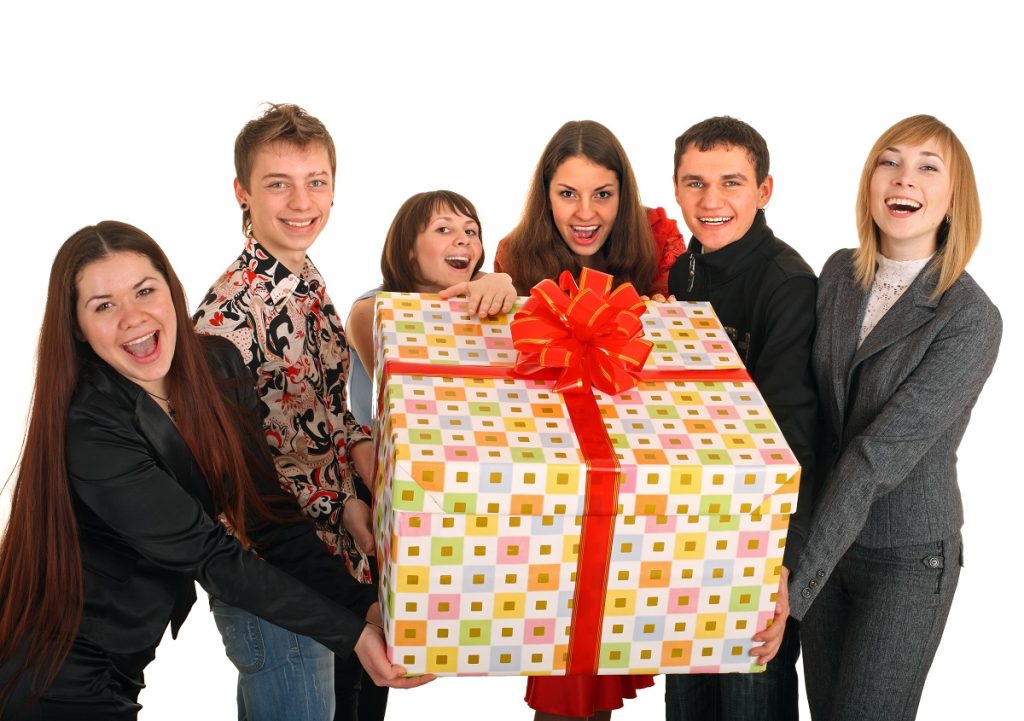 Family Members
What would we do without family? Thank your family members for not only showing up and giving you the priciest present from your gift registry but for their support throughout your pregnancy.
Even if you get a group gift, you should thank family members separately.
Example:
Dear (Family member's name),
Wow! Thank you for your generous gifts-the crib, mattress, sheets, and nursing chair. I am sure (baby's name) will love sleeping in the crib. I love the chair so much because it is so comfortable.
Apart from the gifts, I wanted to thank each of you for the advice and support you have given me throughout my pregnancy. We are lucky to have you all in our lives. Thank you!
Close Friends
Show your close friends that you appreciate their love and support with this lovely baby shower thank you message.

Dear (Close friends name/names),
We are glad you could make it to our baby shower! Thank you for your housekeeping and meal service gifts. Now I can concentrate on bonding with my sweet baby girl instead of worrying about preparing dinner and cleaning the house for a couple of months. Thank you for your thoughtful gifts. You are a blessing in our lives!
Lots of Hugs and Kisses,
Wording Ideas For Your Baby Shower Host
It is hard work coming up with a baby shower theme and coordinating shower invites, decorations, food, baby shower games, and guest party favors centered around the theme. So, do not forget to thank your baby shower hostess or host for planning and executing an extra special day for you.
Go the extra mile by attaching a gift card from her favorite store with the baby shower thank you card.
Here are two examples of a thank you note for your baby shower host or hostess:
Sandra, It means the world to me that you hosted my baby shower and executed it perfectly. I could not have asked for more. I loved that you made all the decorations and even baked that delicious Winnie the Pooh baby shower cake. Thank you so much for your time and effort. I hope you will visit us as soon as the new baby arrives.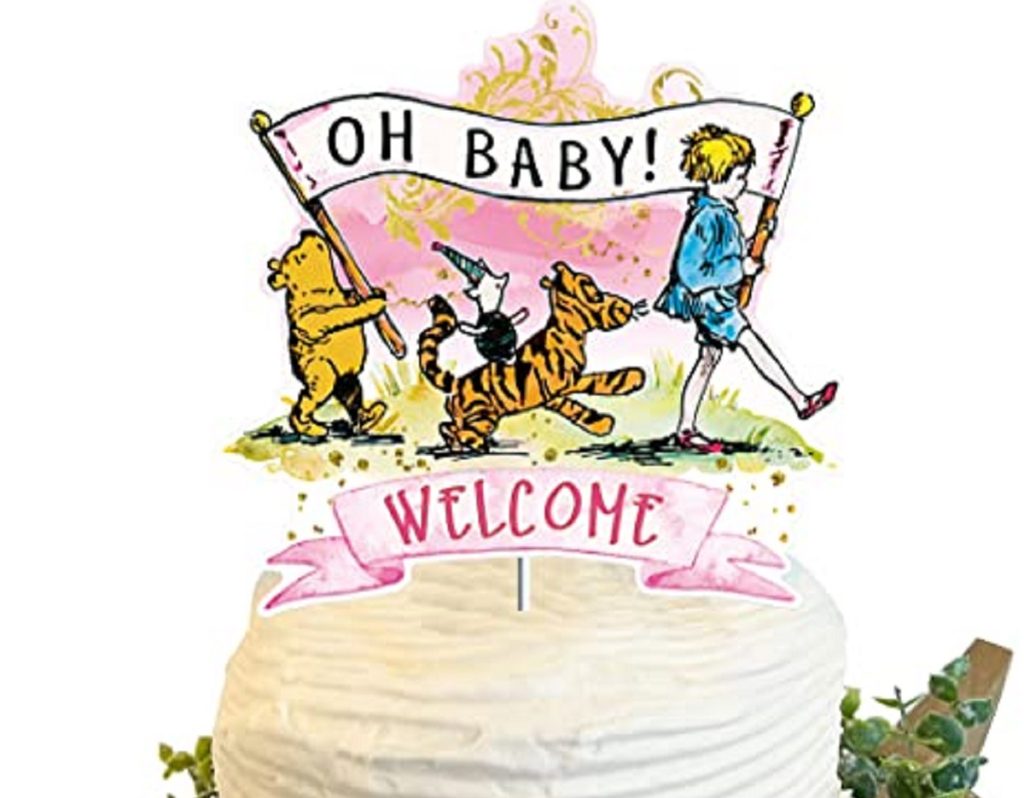 Jess, What would I do without you? Thank you so much for making me feel so loved and appreciated. I honestly cannot say anyone else would have pulled off such a magnificent shower as you did. I am glad to have you in my life. Please accept this thank you note and gift card as a token of my appreciation.
Expressing Gratitude To Those Who Covered Your Maternity Leave
Show appreciation to anyone who took over your duties during your maternity leave with a thoughtful thank you note.
Example:
John,
Thank you for volunteering to cover my duties during my maternity leave. It cannot have been easy juggling your tasks and mine, but you did it without complaining. I am glad to have someone like you in my life. Thank you so much!
Have Fun With Your Thank You Notes
The baby shower greeting card designs do not have to be dull, so have fun creating your designs or matching the thank you notes with your baby shower theme, invitations, or decorations.
Show Some Humor
Another way to make your shower thank you cards memorable is by adding humor in the wording or even writing from your baby's perspective and signing off as him or her.
Humor wording ideas:
Dear Aunt Jenny & Uncle Jeff, Thank you for supplying our new baby with onesies, pacifiers, diapers, wipes, and all the things we're too tired to pick up ourselves.
Elaine,Thank you for your baby bathtub gift. You have saved the little one from baths in the sink. Thank you once again.
Baby's perspective wording ideas:
Auntie Amy,Thank you for my new onesies. I love them so much; I am sure all the other babies will envy me. I cannot wait to meet my cool Aunt!Love Baby (Baby's name)
Hi Grandma and Grandpa,Thank you for all the toys you bought. I cannot wait to make some noise with the rattles and zoom around the house with the toy car. Please come around as soon as I arrive.With Love, Baby (Baby's name)
When Your Notes Are Belated…
Let us be hones! Being a new parent can be overwhelming, and sending out thank you cards will be the last thing on your mind.
So, if you find yourself in that position, when you eventually get down to sending the baby shower thank-you cards, apologize for sending the notes late, and give your heartfelt thanks. Also, poke fun when sending your better late than never messages.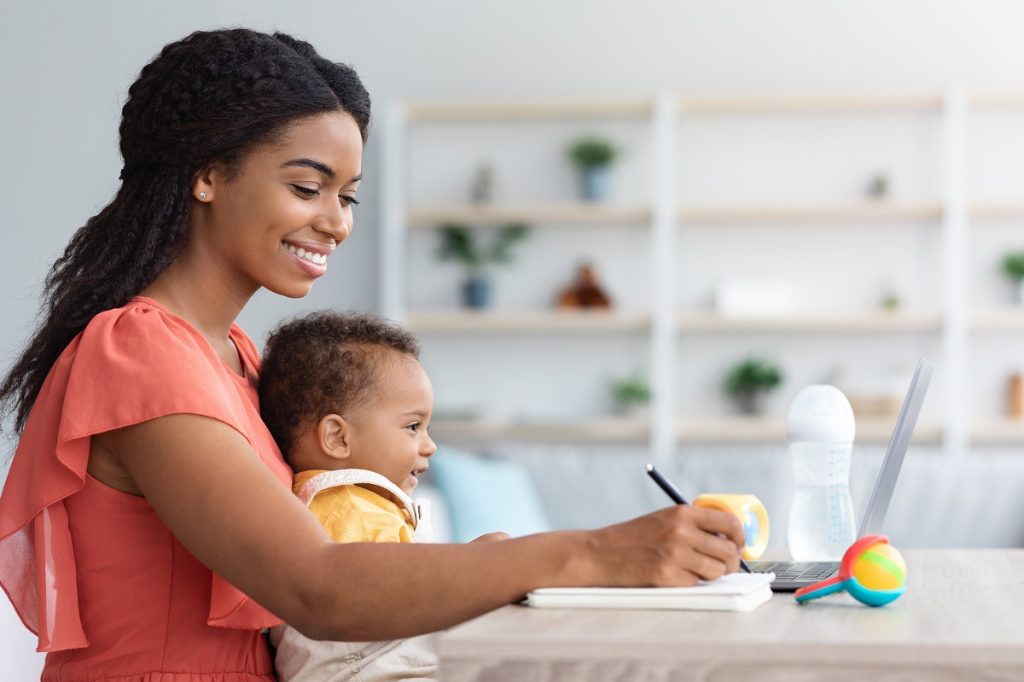 Example:
Dear Jeff,
Accept my apology for sending this card late; it has been a rollercoaster adjusting to life as a new parent with our new baby. Thank you for the diapers and diaper bag. They have come in handy with the frequent diaper changes. Thanks so much again!