Every mom-to-be deserves to feel special at her baby shower party. Having friends and family at her party should be enough to show she is loved and appreciated. Still, sometimes, the small touches, like having a dedicated baby shower seat, can make a tremendous difference to the mama-to-be.
The mommy-to-be should have at least one dedicated chair. You may also want to consider getting a special seat for the dad-to-be.
Many Choices, One Perfect Baby Shower Chair
There are many options for a baby shower seat:
The traditional peacock wicker chair. It is the most affordable option for a statement baby shower chair. The wicker seat is excellent for the gift and photo shoot area. Ensure you add a cushion for her comfort.
A throne chair. Make a statement with a single or double royal throne chair. It is more expensive to hire than a wicker chair.
An upholstered chair/sofa. This option is an excellent baby shower chair gift for nursing the baby. It is also the perfect chair for your gift opening and photo shoot area.
A cushioned Chiavari or folding chair. The chairs are suitable for a garden or outdoor baby shower and work well when the mom-to-be sits at the same table as her guests.
A cushioned rocking chair. This chair can also be an excellent gift for the mom to use when rocking her baby to sleep.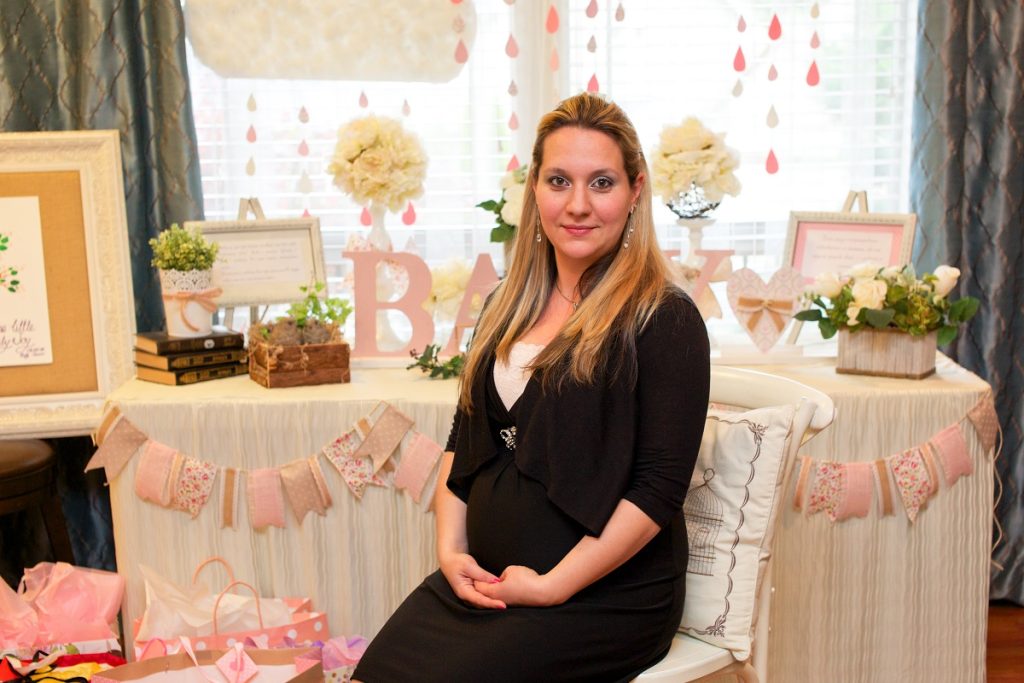 Whichever baby shower seat you choose to use, make sure it is comfortable for mommy. Avoid high chairs that make it hard for mom to climb and sit. Some pregnant moms have trouble getting up from the ground or a low stool.
Once you have chosen the perfect baby shower chair, decorate it. If you don't know where to start, here are five tips on making the baby shower chair special for the guest of honor.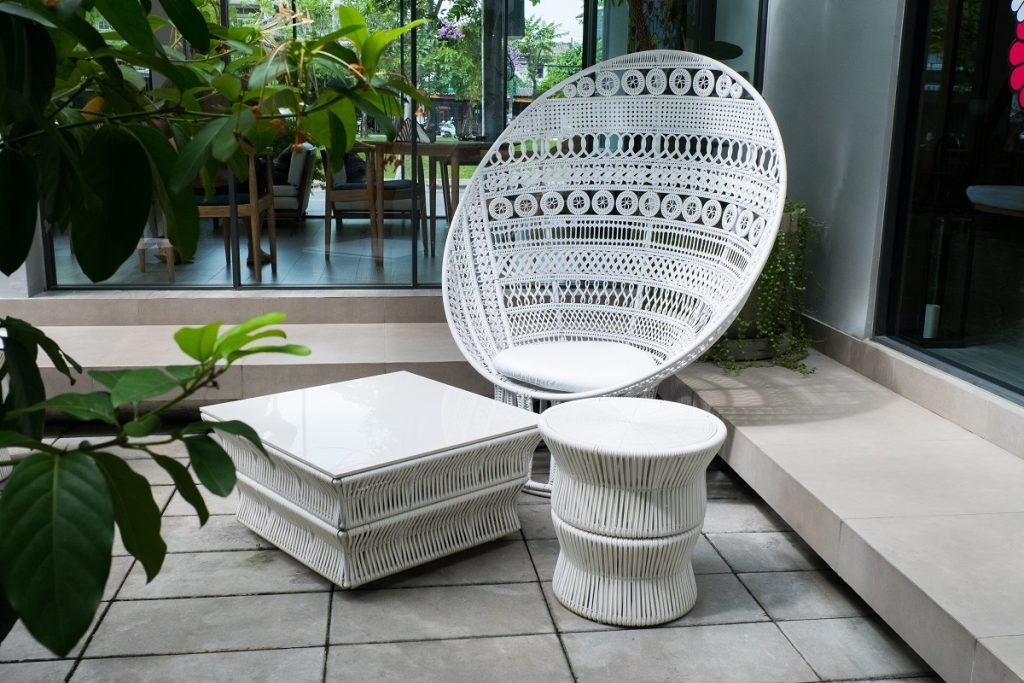 5. Decorate A Mommy-to-Be Throne Chair
Less is more when you pick a luxe throne chair as a baby shower seat because the chair already stands out. Instead, consider adding a few baby shower decorations around the area you plan to place the chair.
For example, you can place a soft rug under the chair and drape the background with fabric that matches the rest of your décor. You can also decorate both sides of the chair with balloons, add a balloon arch, or place wooden baby boxes beside the seat. In addition, you can add a few stuffed toys or a fluffy cushion.
Make the wooden dining table seat, folding, or Chiavari chair elegant by covering both mommy and daddy-to-be chairs with non-slip chair covers. White or cream chair covers will be suitable for a baby boy, baby girl, or gender-reveal baby shower.
Alternatively, use chair sashes on the baby shower chair. Tie a floral or satin ribbon to make the chair look unique.
4. Use A Party Rental or Chair Rental Service
Buying the mom-to-be chair for only one occasion can be expensive, especially if you are not in the event planning business or have a limited budget. Instead, use a chair rental service from an event rental company to hire mommy's special baby shower seat.
Some party rental businesses even have packages that include other themed party decorations that can make baby shower planning easy and help ensure a successful party.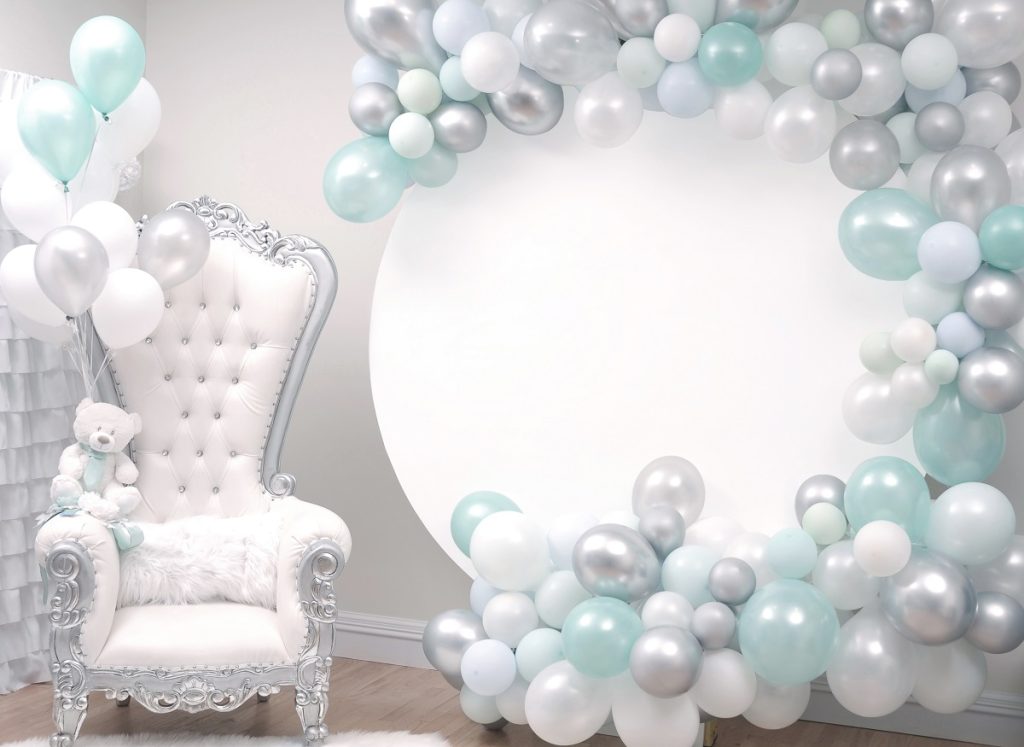 3. Stick With The Theme
All baby shower decorations on the baby shower chair for the mom should go with the party's theme. For example, if you have an elephant theme baby shower, the mom-to-be baby shower seat sign should have baby and mommy elephant artwork. Decorating the peacock wicker chair with a safari-themed baby blanket may also be an excellent idea.
Any fabric decorations or chair color picked for mommy's chair should also match the color scheme used throughout the baby shower.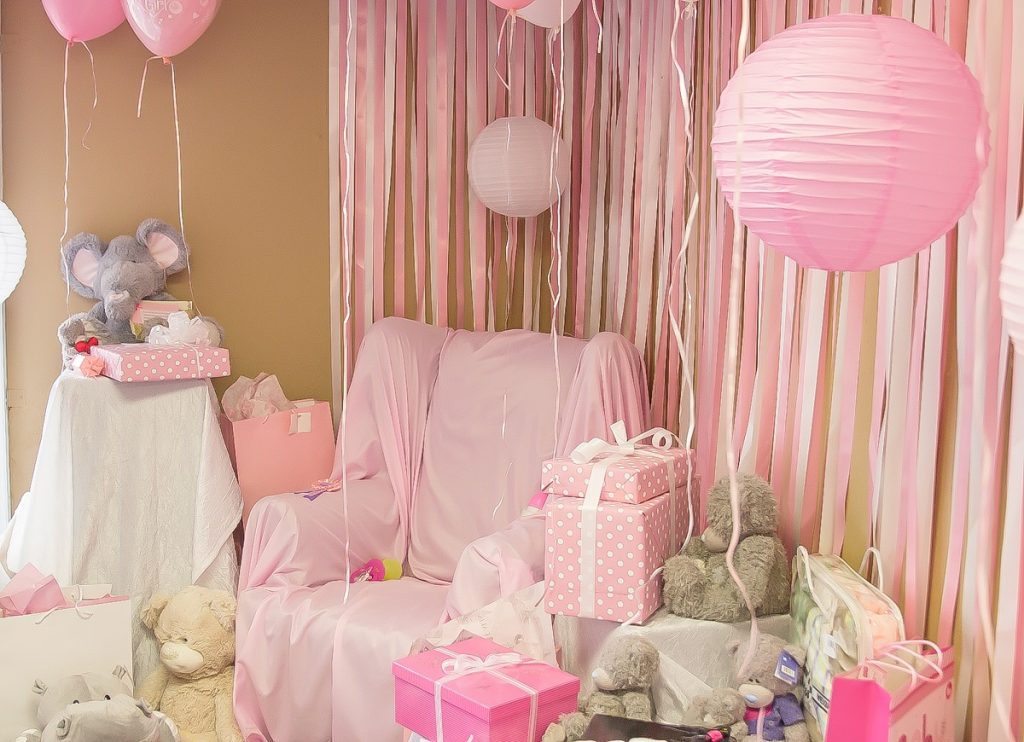 2. Put Your DIY Skills To Use
Are you organizing a baby shower on a budget? That's fine. Use readily available materials and your DIY skills to bring life to any chair you pick.
Here are a few examples of how to decorate the chair yourself:
Tulle Tutu Skirt Decoration
The tulle tutu skirt decoration is a simple and cute way to make the baby shower chair stand out. This decoration works best for solid-colored foldable, banquet, or Chiavari chairs. Use these steps to get an adorable look:
Buy some tulle and satin material from your local fabric store -choose colors that complement the rest of your decor.
Cut the tulle fabric into strips.
Tie the strips onto the satin ribbon to form a skirt without leaving gaps between the tulle strips.
Tie the satin ribbon on the neck of the chair. The tulle strips should be at the back of the chair.
Add a satin ribbon or tulle fabric belt above the skirt and tie a bow for a stylish finish.
You can also repurpose an old tulle skirt for the baby shower event.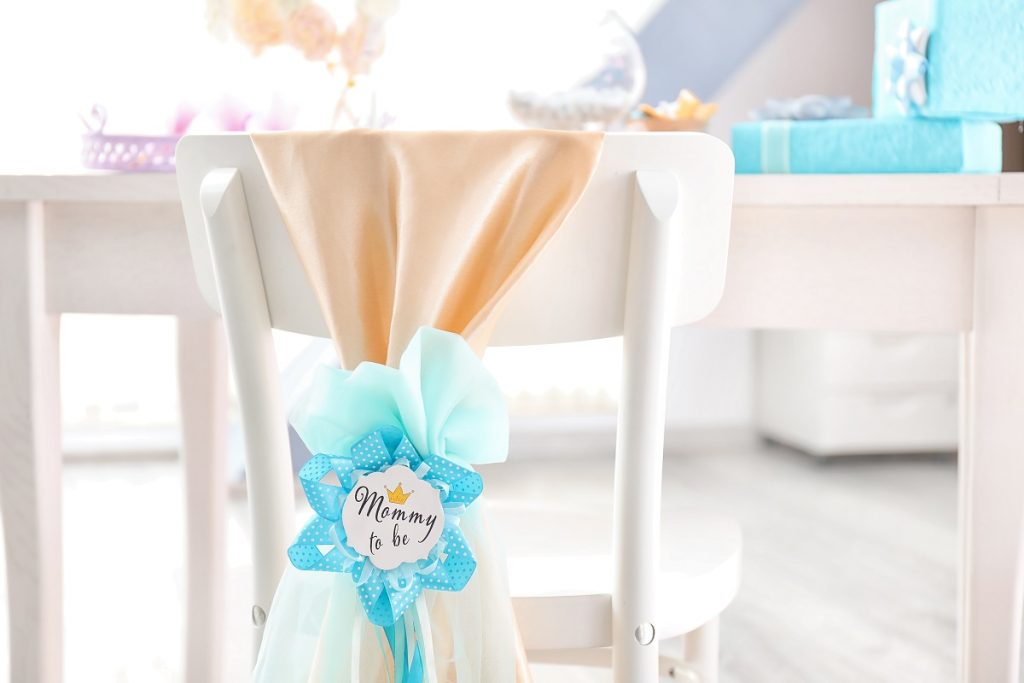 Rose Flower Sash
If you are great at crafts, making a rose flower baby decoration using burlap or paper should be a walk in the park. Use burlap lace for a unique look.
DIY Mom-To-Be Baby Shower Chair Sign
Create a unique mommy-to-be chair sign using cardboard. Stencil' Mom-to-be' on the board and decorate it with glitter. Attach it to the baby shower seat using ribbons.
Balloons and Streamers
Tie balloons to the chair and attach curly streamers to differentiate mommy's chair from the rest at the baby shower.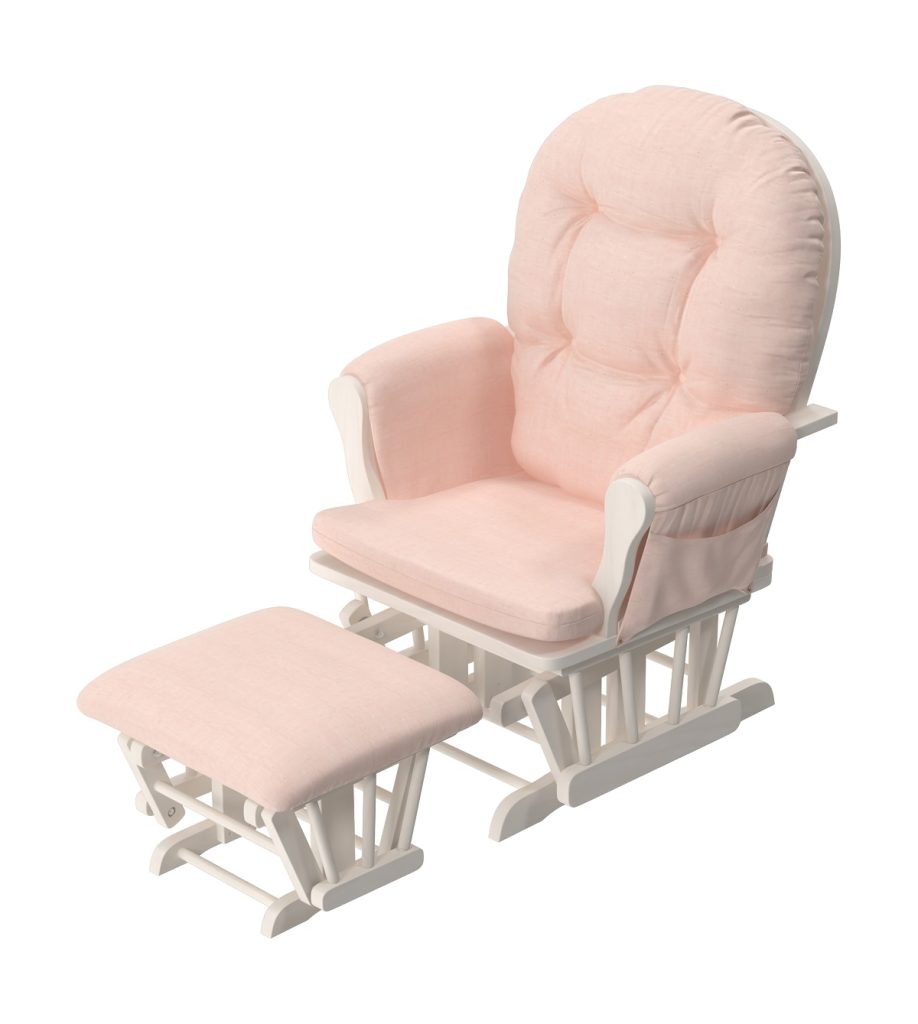 1. Make It A Surprise Baby Shower Gift
The baby shower chair is a superb idea for a baby shower gift; so much thought has to go into choosing the right one for the mom-to-be. Below are several factors to consider before picking the best nursing chair for your loved one.
Comfort. The baby shower chair must be comfortable for everyday use. If the chair is uncomfortable, mommy constantly shifting positions to look for the right spot will interfere with the baby's sleep. So choose wisely.
Support. The nursing chair must give mummy adequate back support when holding the baby. Pick a seat with wide armrests to help the mom-to-be position the baby well while nursing. Also, choose a chair bottom that is soft but firm, allowing mummy to get up with ease after putting the baby to sleep.
Practicality. The parents-to-be should be able to clean the chair without a problem. So look for a seat with microfiber or leather material.
Safety. The chair should be safe for the baby and mother.