If you want an elegant baby shower party that stands out from the ordinary showers, then go for a tea party shower.
Tea parties are oh-so-elegant, fun to plan, and would make for an excellent themed baby shower.
But how do you throw a stylish tea party and make it an enjoyable and memorable event?
Let's find out!
Planning Your Tea Party Baby Shower
If the mom-to-be is a big fan of the royal family or Downton Abbey, hosting a baby shower tea party for them will strike a chord.
However, for the event to be successful, you need proper planning.
Know where to source the right party supplies, how to customize invitations, plan for fun shower games, and what party favors to prepare for all the friends and family who'll attend. All these should tie in with the tea party's theme.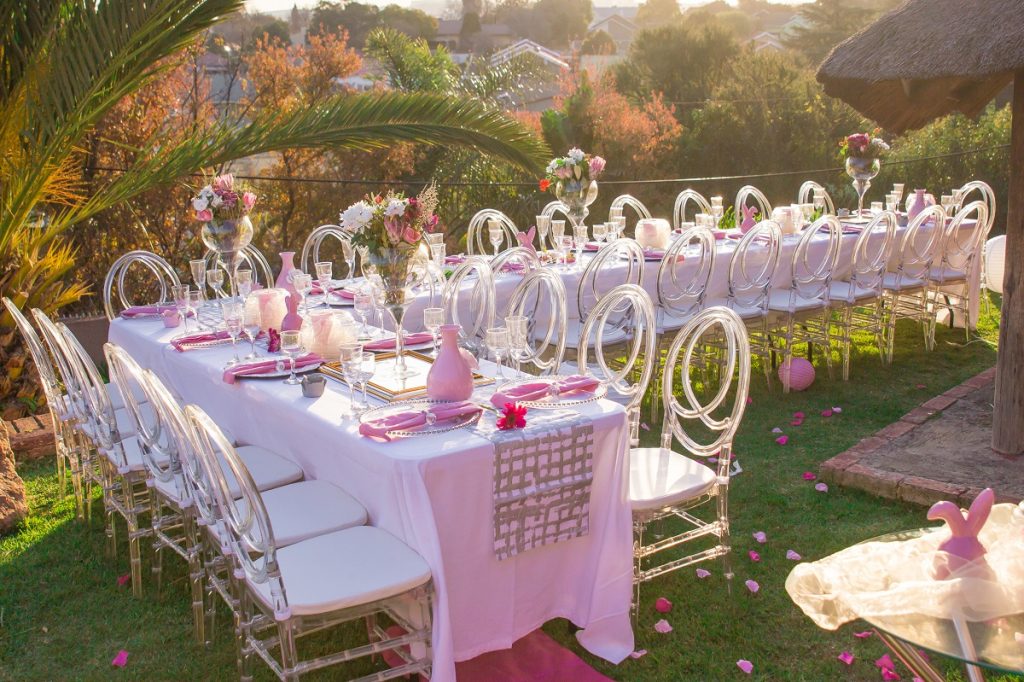 Tea Party Baby Shower Invitations
Having customized baby shower invitation cards helps to set the tone for the tea party.
If you're crafty, consider creating DIY cards that portray a tea party theme from the word go. For example, cut out the cards into teapot shapes or have a drawing of a baby inside a teacup.
The wording on the baby shower tea party invitation cards should also communicate the theme and set the right expectations for the guests.
For example:
"A cup of tea to honor mom-to-be."
"A baby is brewing!"
"Come celebrate a baby shower tea party with us!"
"You're cordially invited to our tea party baby shower."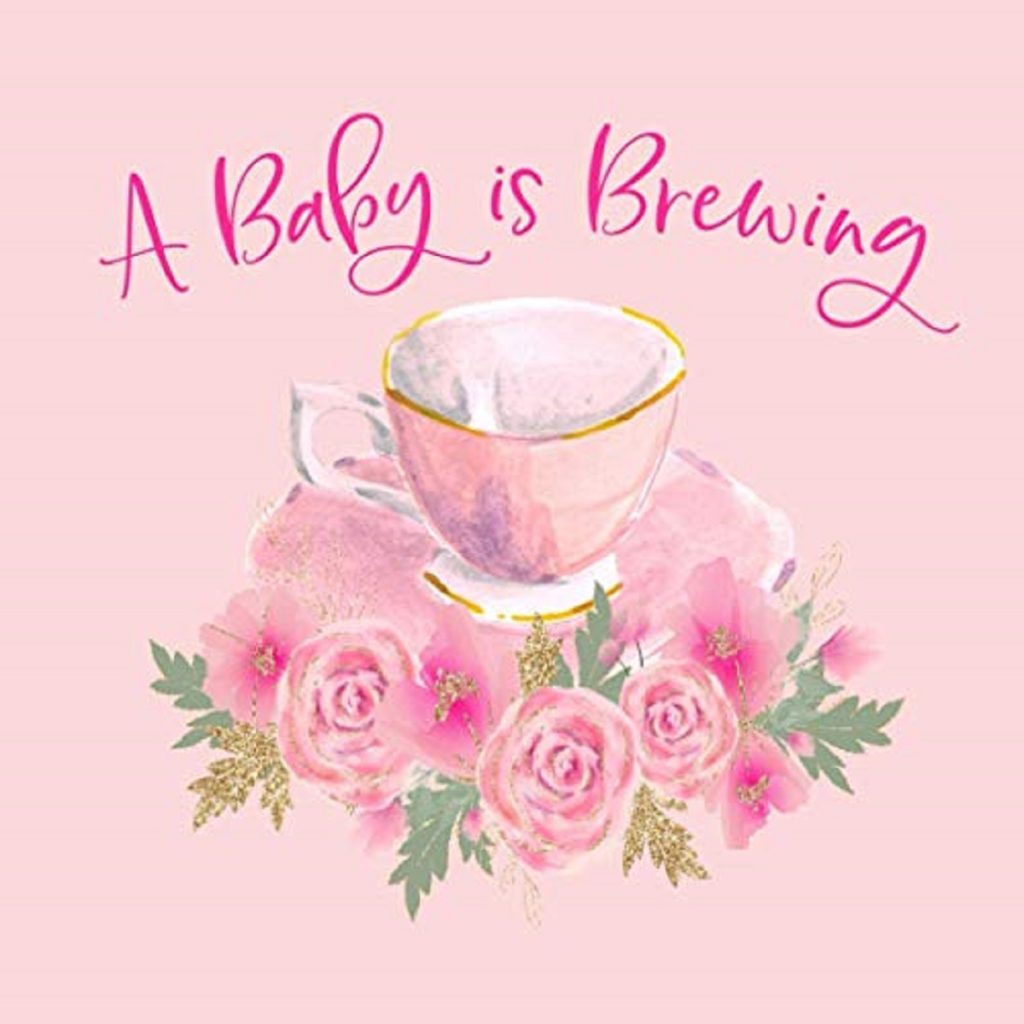 The invitations should also include information about what guests should wear. Some phrases to communicate the dress code include:
"Dress to impress for a summer tea in our garden."
"Dress your best for the tea party."
"Dress like royalty for the baby shower tea party."
And lastly, include all other essential details like the date, time, and venue of the pre-baby party.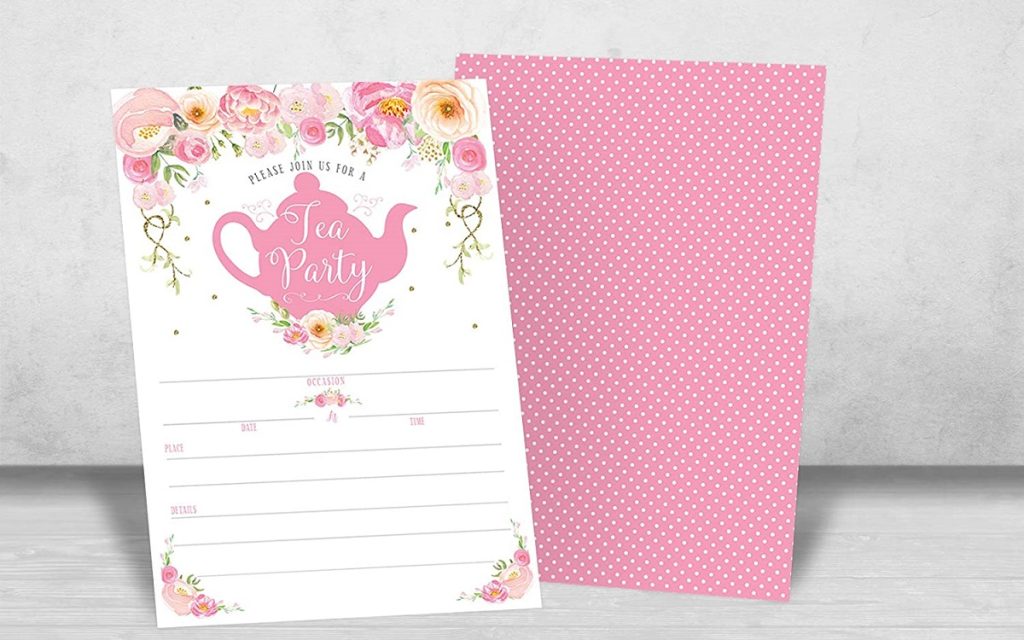 Tea Party Baby Shower Decorations
A tea party theme is perfect for gentle florals and cute pastels. However, it also works well with bright and bold colors. So you can pick your preferred hues before searching for party decorations.
One of the essential supplies you'll need is tableware. If you can, get vintage authentic china tableware. These pieces will add an elegant touch to the tea party.
Moreover, remember to put napkins on the table.
Other decorations to include are:
Lace or floral tablecloths if you're going for the traditional tea party look.
Flowers arranged in an elliptical or vertical design. You can choose roses, sunflowers, or daisies, or mix them if you feel adventurous.
A matchin

g

tea set (in case you cannot get real china tableware). You can find your favorite set on Amazon.
A vintage cake stand
Balloon arch or garland
Tea Party Baby Shower Games
Baby shower games have become the norm during baby showers. And understandably so. They help break the ice among guests that don't know each other and provide a chance to mingle and interact.
So, what games can you play at an elegant tea party baby shower?
Come up with simple, enjoyable games that don't involve moving around too much. Popular tea party baby shower games include:
Guess what's in the basket: Find a basket with a lid, then put eight to ten baby items in the basket. E.g., a diaper cream, bottle, onesie, and hairbrush. Pass the basket around and let guests try to figure out what's inside by touching only. Your guests then write down as many answers as they can. After everyone has had their list, compare to see who got the most right.
What size is Mommy's belly: This game is fun to see how well your guests can guess. Have each attendee guess the size of the mom-to-be's belly by marking a string or ribbon. They should then cut the ribbon and wrap it around the belly. The person who comes closest to the correct size is the winner.
"My water broke" game of ice cubes: Freeze ice cube with small, plastic babies inside them before the shower. When the shower starts, everyone puts an ice cube in their drink at the same time. Whoever's ice cube melts first and shouts, "My water broke!" is the winner.
Tea Party Baby Shower Favors
You'll have a lot of cute tea cups, plates, and saucers left over from the baby shower tea party that you may never use again. You can have your guests pick their favorites and take them home as baby shower favors.
Similarly, you can pack cupcakes, cookies, chocolates, and flavored tea bags for your guests to carry home.
What Do You Have at an Afternoon Baby Shower?
If you're planning an afternoon tea party for your baby shower, you're on the right track. Teas are traditionally hosted in the afternoon.
You don't have to prepare a full meal. Instead, have some sweet snacks or savory bites with the tea.
Let's discuss what that menu would look like.
Tea Party Baby Shower Menu
Finger foods are perfect for baby shower tea parties. Not only are they easy to prepare, but they also look great when displayed on the table. Moreover, you can have a wide assortment of bites, so guests have options to pick from.
Examples of finger foods to include in your tea party baby shower menu are:
Egg salad sandwich
Cucumber sandwich
Macarons
Sausages
Corn dogs
Chicken nuggets
All kinds of pastries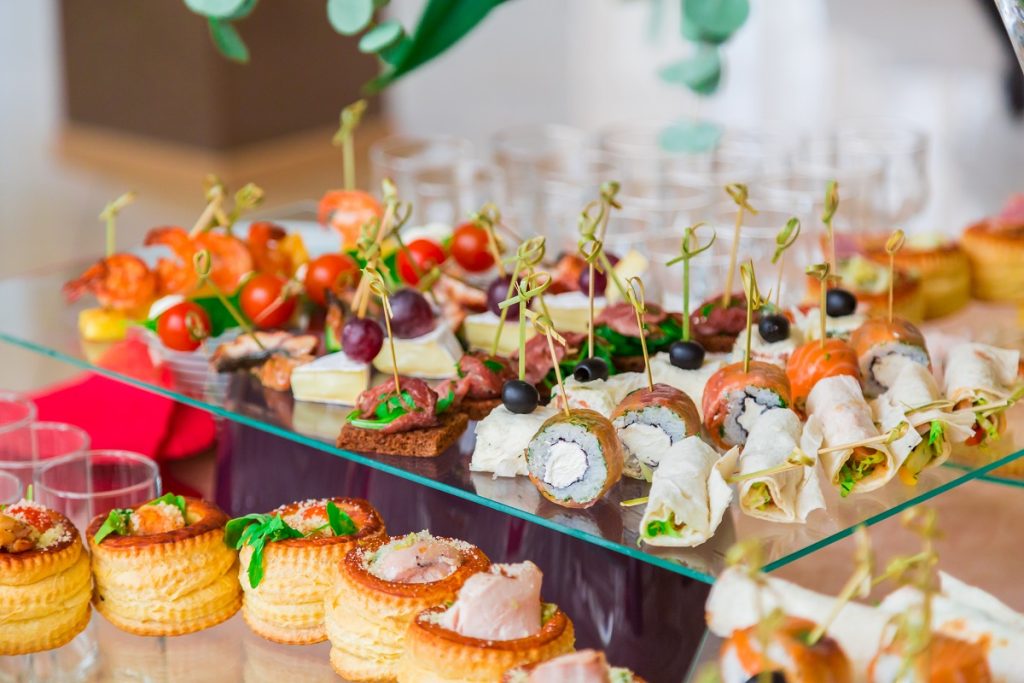 You can also have fruit salads or simply different fruits cut into small bite sizes for guests to pick their favorites.
Remember to serve tea. I mean, it's a tea party, after all.
Have fun offering various tea choices. Nothing tops heartfelt conversations with guests over a cup of their favorite teas. Some of the tea varieties to include in your menu are:
Mint tea: Goes well with lighter desserts like lemon cake
Chai tea: This spicy tea complements pastries and scones well
White tea: Complements salads and finger sandwiches
Oolong tea: It's delicious with sandwiches and fruits
Strawberry iced tea: Goes well with cupcakes and pastries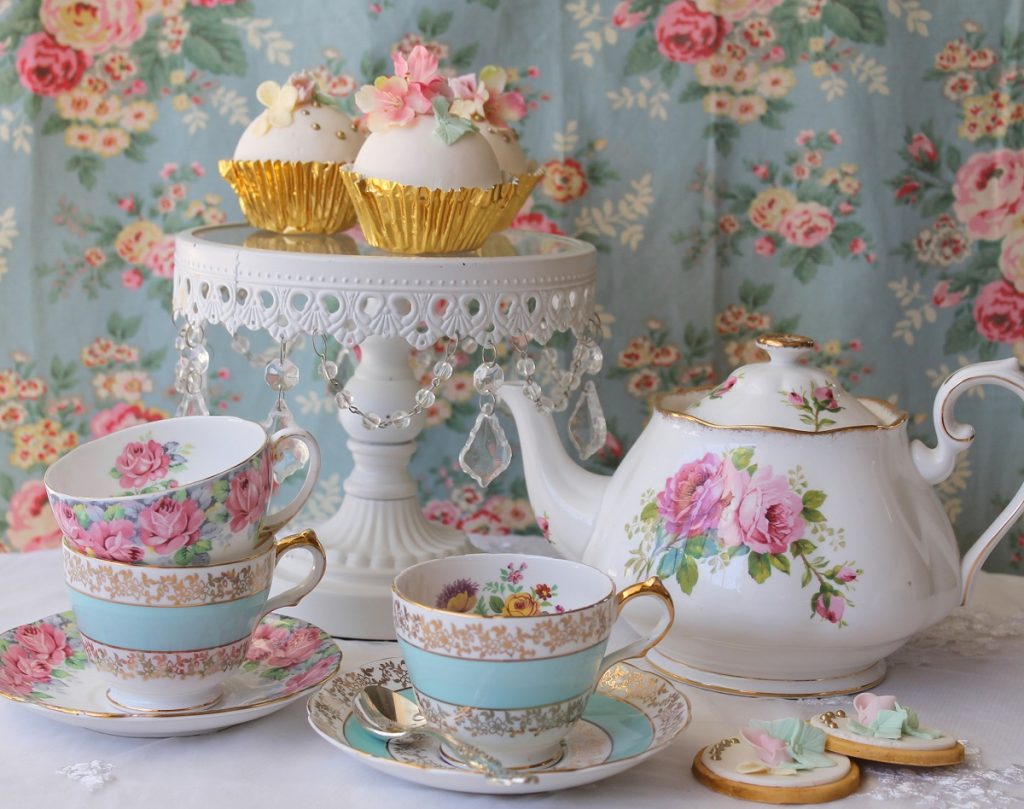 Tea Party Baby Shower Desserts and Cakes
Order a simple cake from your baker with subtle flavors, or bake one yourself if you're up to it. A good option would be a naked cake shaped like a onesie. You can decorate it with flowers and tiny mugs on the side.
Tea party dessert options are endless. Some of the popular ones include:
Cheesecake
Oreo biscuits
Dessert pies
Donuts
Ice cream cake
Chocolate and strawberry mousse
Chocolate dipped strawberries
Candy
Cookies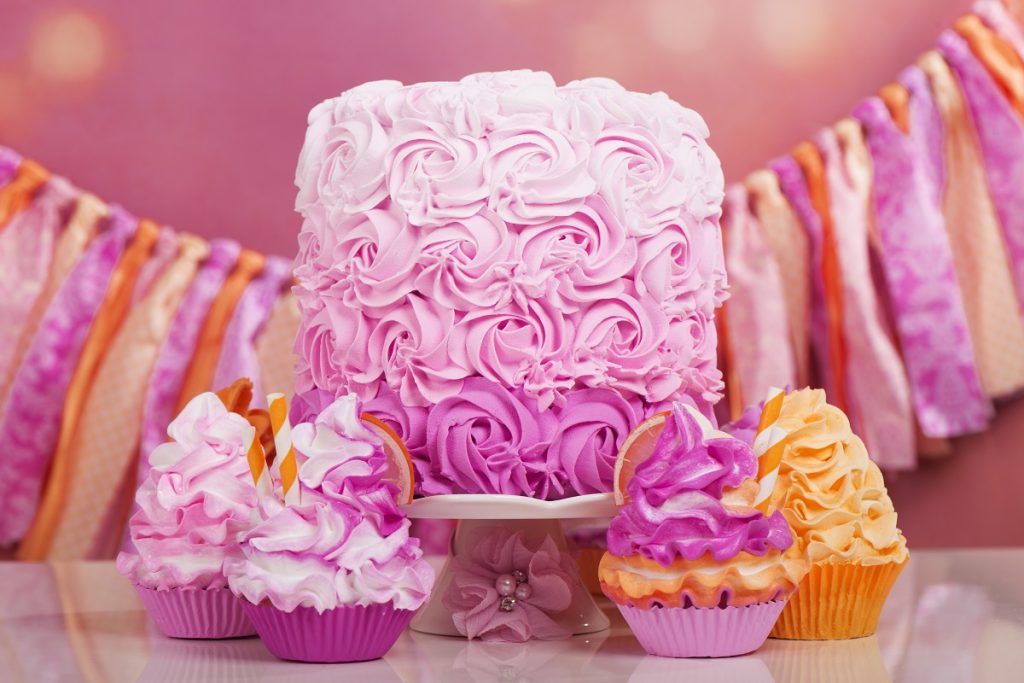 How to Dress For a Tea Party Baby Shower
Dresses with floral or lace details are appropriate for a tea party baby shower. If dresses aren't your thing, jumpsuits are ideal. You can also wear gloves with your dress or jumpsuit to complete the look.
Remember to accessorize with fascinator hats. They're fashionable and make a statement at any tea party.
All in all, adhere to any dress codes specified on the invitation cards.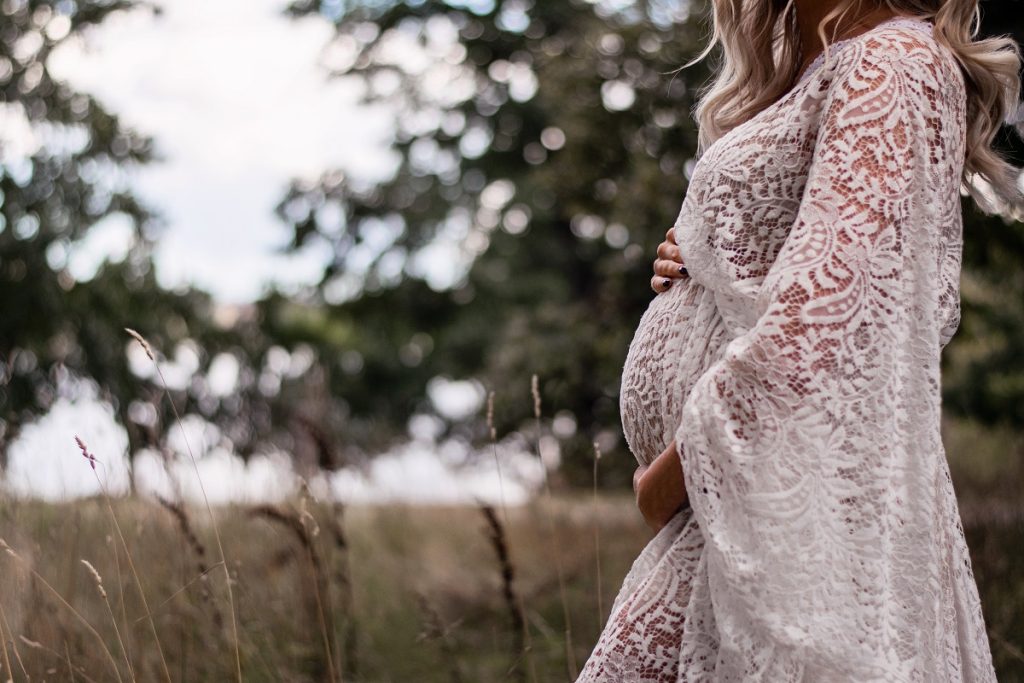 What is the Difference Between a Baby Shower and a Baby Tea
Many people consider a baby tea the same as a tea party-themed baby shower. And they are not wrong.
A baby shower is a party hosted by the mom-to-be or her friends to celebrate the impending birth of a new baby. It often involves lots of fun and play or even dancing.
On the other hand, a baby tea is a more formal celebration to welcome the baby with tea served and bites. You can still have fun games at a baby tea, but the setting is more laid-back than a traditional shower.