Your first child typically gets an elaborate baby shower. But what about your second baby? You have plenty of baby gear, but you may need a few things. You don't need a downpour of gifts – just a sprinkle of a few things.
If you are expecting your second baby, you may be looking for baby shower sprinkle ideas. Baby shower sprinkles are also appropriate for any subsequent new baby!
If you are wondering how to throw a baby shower sprinkle, what to do about baby sprinkle invitations, and baby sprinkle games – we are here to help. Keep reading to learn everything you need to know about baby shower sprinkles.
What Is A Baby Shower Sprinkle?
A baby shower sprinkle is a downsized version of a baby shower designed for celebrating the birth of your second (third, fourth, or any subsequent) child.
Baby Shower Sprinkle Ideas That Keep it Simple
You can keep your baby shower sprinkle simple by following these tips:
Keep your guest list small and invite your closest friends, family members, and loved ones.
Keep the theme simple. You can still have a baby sprinkle theme, but keeping things simple will make for less stress and less planning.
Focus on practical gifts like diapers and hand-me-down clothes.
Include your other children. Adding a new baby to the family is a big change. Include the big brother or big sister in the baby sprinkle as a way to make them feel included!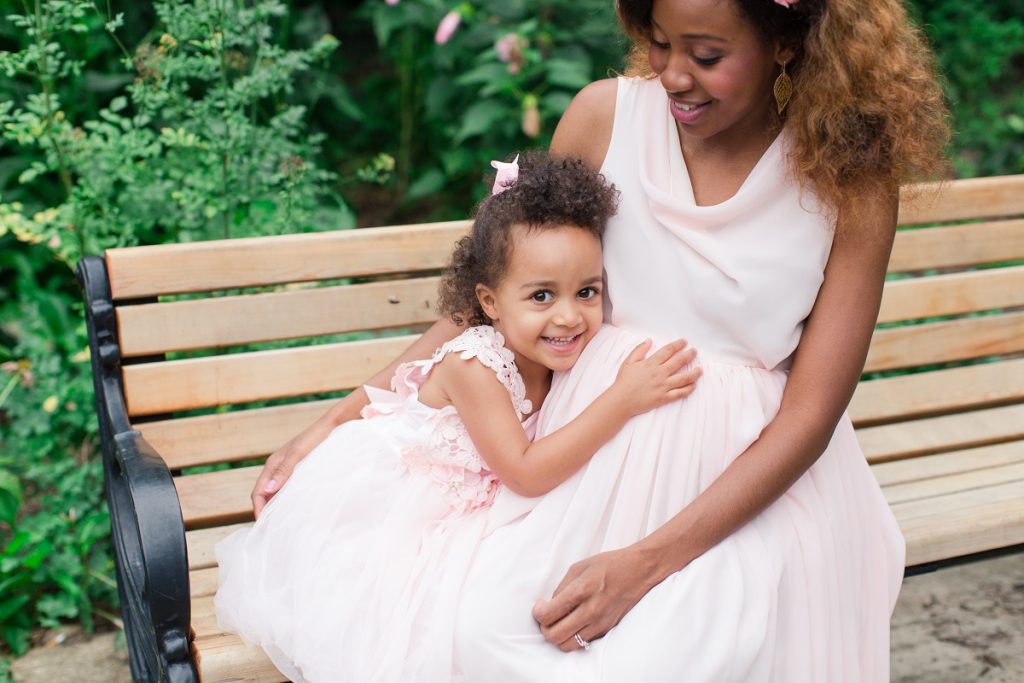 What Do You Do at a Baby Shower Sprinkle?
Baby shower sprinkles are different than traditional baby showers. So you might be wondering what you to do about baby sprinkle etiquette, baby sprinkle invitations, and games. Keep reading to learn everything you need to know.
Baby Sprinkle Etiquette
Baby sprinkle etiquette is a bit different than your typical baby shower. Here are some pointers that you should know as the Mom-to-be:
It is acceptable for you to host your own baby shower sprinkle. Do not expect anyone else to throw or plan a baby shower sprinkle for you.
Don't expect gifts from anyone, and do not create an elaborate baby registry. You can prepare a small list of items you are looking for if someone asks. You can also encourage guests to pass down items they are no longer using.
Keep the event casual, and do your best to note that on the baby sprinkle invitation. Baby sprinkles are a new concept, so providing as much information as possible to guests will be helpful.
Should You Send Baby Sprinkle Invitations?
You will need to somehow let people know that you are having a sprinkle party! You can choose to send invitations in the mail or send online invites. Both are acceptable options.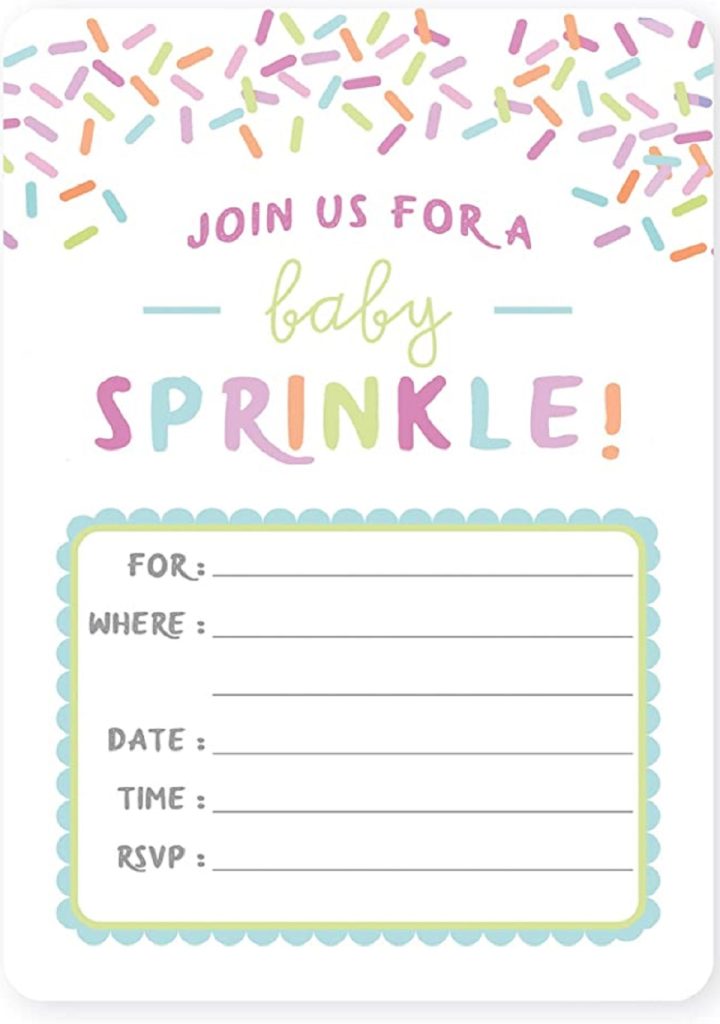 Do You Play Games at a Baby Sprinkle Shower?
Many people still choose to play games at baby sprinkle showers. Typically games at a baby sprinkle shower are more low-key and different than traditional baby shower games. You can opt for fewer games, non-traditional games, no games, or whatever you prefer.
Easy Baby Sprinkle Ideas
Even though baby sprinkles are more casual, that doesn't mean you can't have a simple, beautiful event with the people closest to you. Here are some easy ideas for baby sprinkle decorations and baby sprinkle gifts.
Baby Sprinkle Decorations
There are many baby shower themes that you could use for inspiration for decorating. One fun theme could be "sprinkle with lots of love." You could decorate food and cupcakes with sprinkles, have an ice cream bar with sprinkles, have colorful mason jar centerpieces, use colored confetti, etc.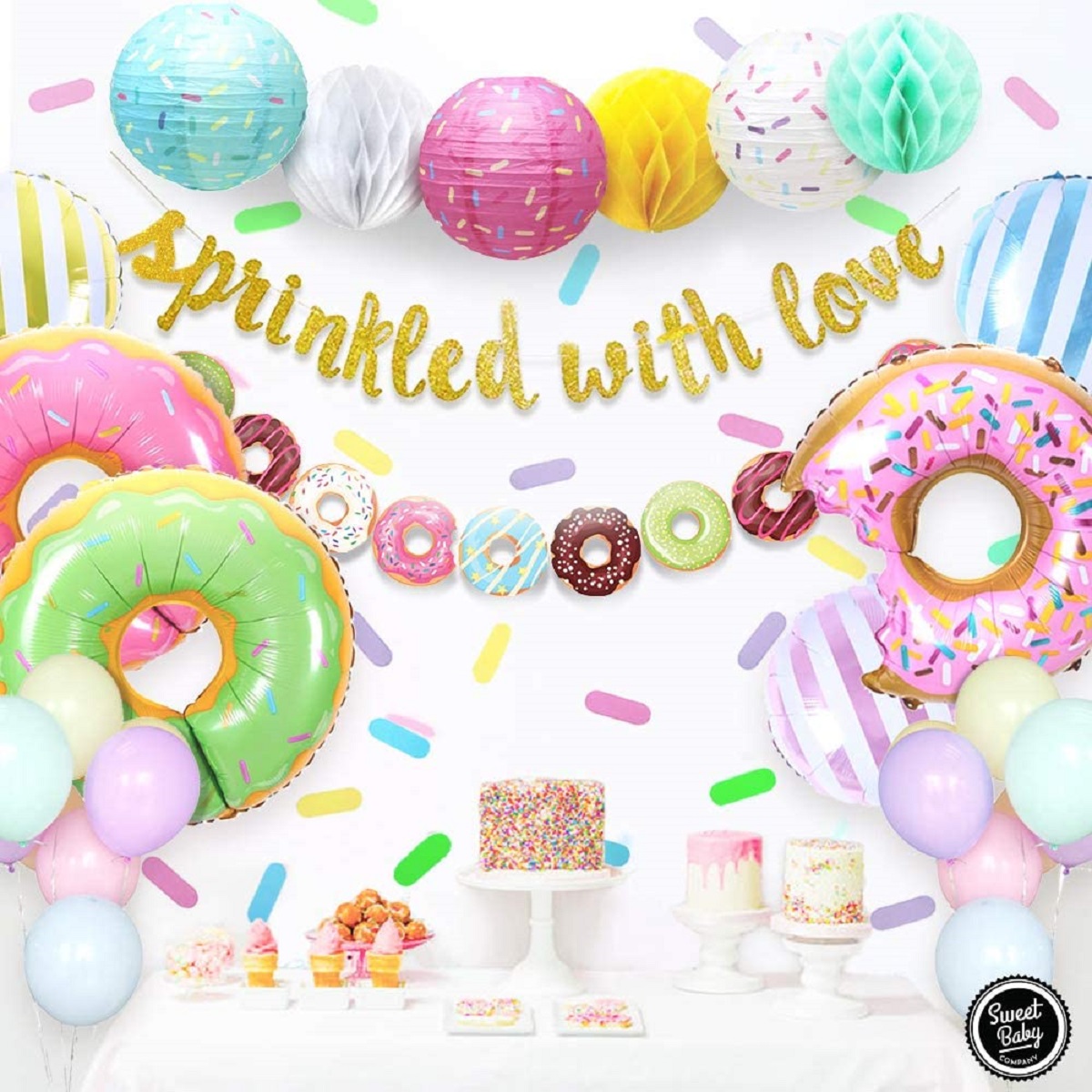 Baby Sprinkle Gifts
As we mentioned above, don't expect gifts. You can create a small list of gift ideas in case a guest insists on getting a baby registry from you.
You can also encourage guests to create DIY gifts or find second-hand items like strollers or other baby gear that they may be able to pass down to you. Diapers, wipes, and other daily necessities are also practical items to add to your list.
Luckily, because this is your second time around, you likely have many items from your first kiddo!
It's Not a Traditional Baby Shower
Keep in mind that a baby sprinkle is not a traditional baby shower like you would host for a first baby.
In particular, the schedule of your baby sprinkle will be shorter in duration than a typical baby shower. With a shorter schedule, it's a good idea to play fewer games.
If you would like, you can choose to get baby sprinkle favors. Party favors are not required but are a nice gesture for your guests. You could choose a party favor that relates to your theme if you have one!
Conclusion
Now that you know what a baby shower sprinkle entails, you can get started with planning! No matter how you choose to celebrate your little one, the event is sure to be special when surrounded by loved ones!