There is bound to be excitement when you hear that news, "It's a boy!" Channel that excitement into making preparations for your boy baby shower! In the spirit of celebration, we gathered some helpful information to help you get some insights for baby boy showers, and we know you'll love this great little man baby shower theme!
What Is the Name of This Baby Shower Theme?
There are various names that you may use, especially for the invites. Some of these include the following:
Little Gentleman
Oh boy!
Bowtie Baby Shower
Little Man Party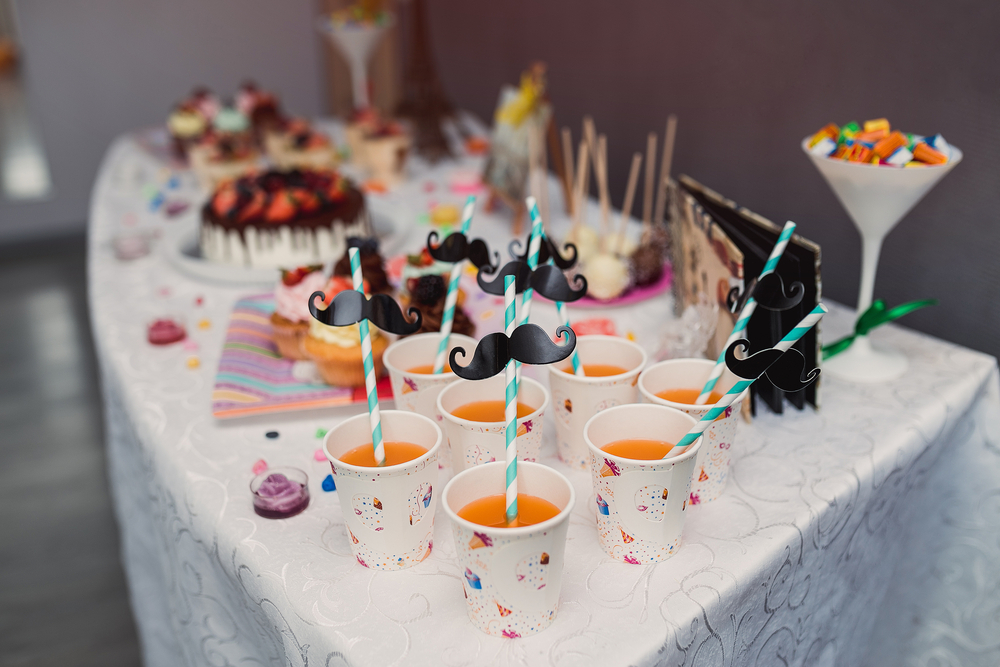 Little Man Baby Shower Invitations
Just like in a gender reveal, bridal shower or birthday party, the decorations for the baby shower party invitations should be classy, stylish, and sophisticated. You may incorporate traditional blue, black, and white as the primary colors for your party theme.
You may add some silver decorations, such as hanging stars, streamers, and white balloons. To get your guests in the spirit, you can include little banners that say "Welcome Baby Boy" or "It's A Boy."
What Should the Invitations Say?
The invitations may be formal or casual, welcoming your guests to the "Celebrating Little Man" baby shower. The tone and choice of words that you may use should also be closely in line with your chosen theme.
If you plan to incorporate some baby shower games and activities, mention these in the invitation to get the guests excited. There are a variety of activities that you can incorporate depending on what you and your guests prefer. These may include a diaper raffle, a "guess the size," a family photo portrait session, or a daddy-to-be quiz.
What Is the Date of the Little Man Baby Shower?
It is up to you to decide when you will host the baby shower. We recommend setting the date at least four to six weeks before the due date of your little man. This way, you will have ample time to plan the decorations, order supplies, create your menu, and send out invitations.
What Time of Day Should a Little Man Baby Shower Be?
We recommend hosting the baby shower during the afternoon. This time is often ideal since it's after lunch and mid-day, and most guests will be available. Aside from that, it will give you some time to make the final preparations in the morning and enjoy the rest of the day celebrating with your guests.
Little Man Baby Shower Decorations
This theme can feature bold and classic colors such as navy blues, khakis, grays, or black, as these colors will create a masculine feel, so be sure to incorporate these colors into your party decor. You can also use whites and accents of yellow, red, and the occasional pop of green or orange.
Decorations you can use in this theme include top hats and bow ties, mustaches, and antique-themed clocks and books.
Other decorations include stuffed animals like a bear, lions, and monkeys. These make for great shower centerpieces. If you're looking for great DIY decorations you can also find great printables of baby boy quotes to make a creative little man banner. You can also create a cake and other edible displays with the theme's colors. Top it off with a touch of humor by sprinkling some baby mustaches that guests can take home with them.
Also, be sure to incorporate the little man theme into other elements of your party decor and supplies, like plates, napkins, and tablecloths. You can find all kinds of great party supplies on Amazon, Target, or even check out the Dollar Store to save money.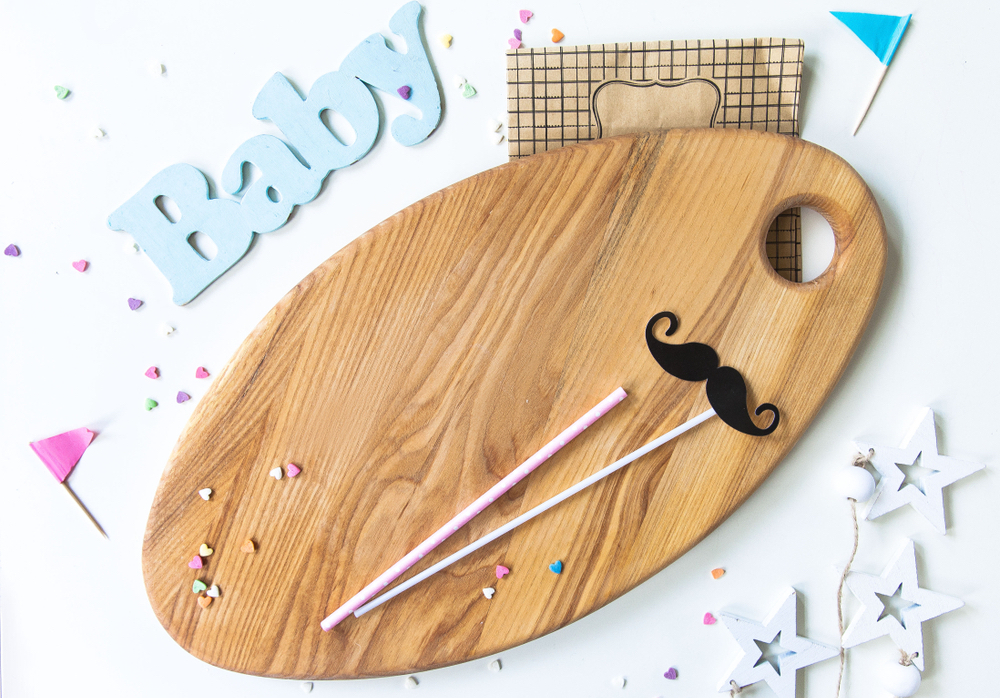 Little Man Dessert Ideas
When it comes to your little man baby shower, you'll want to provide delicious desserts for your guests. Here are some ideas:
Baby Bottle Cupcakes
Little Man Mustache Macarons
Teddy Bear Pastries
Stork-shaped Cookies
Mini Bow Tie Cake Pops
Baby Rattle Cake Pops
Cute Baby Blocks
You can even turn simple cupcakes into little man cupcakes with these great mustache cupcake toppers.
Little Man Baby Shower Cake
To bring out the little man theme, you can opt for a cake that resembles a baby bottle, safari animals, and a tuxedo or bowtie. This cake will surely be an impressive centerpiece for your baby shower.
If you're considering having other desserts apart from the cake, cupcakes around can be a great way of complimenting the design of the cake. Make the design match the cake's so they will not appear off when placed side by side with the cake. Having cupcakes will also make it easier for you to distribute these to the guests instead of having messy cake slices.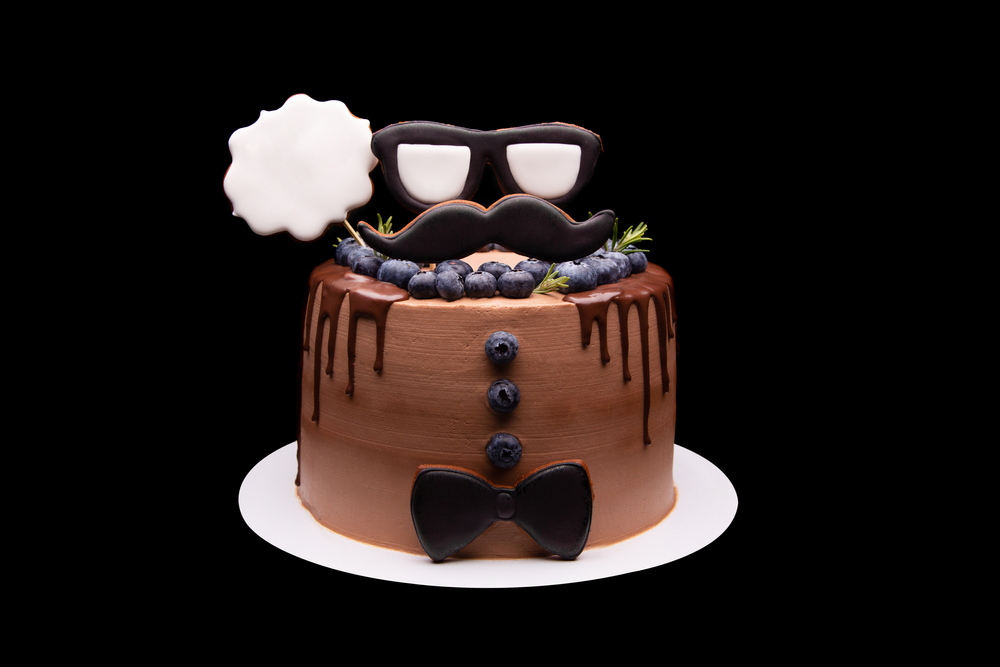 What Is the Little Man's Favorite Food?
Food choices are really up to the parents-to-be. We recommend having various options available and remember to ask for dietary restrictions. Depending on the time and type of the baby shower, some great ideas include finger sandwiches, pasta dishes, quesadillas, and pizza bombs, among others.
We hope these baby shower ideas have been helpful to you. Have fun planning for the special day of your little man, and remember, it's the celebration and the people who will be with you on that day who will make the day most memorable.
In addition to decorations, dessert, and food choices, don't forget about party favors! If you need some additional inspiration, check out these great inexpensive baby shower favors.