With ongoing concerns about COVID-19 and disease transmission in mind, it's perfectly understandable if you're still iffy about attending gatherings and hosting one. But if you still want to celebrate while anticipating your new baby, there is no need no worry because you can wow your guests a drive-thru baby shower. This article will provide some simple but excellent baby shower food ideas for those who will drop by on your special day.
What Do You Serve at a Drive-Thru Baby Shower?
There are so many food choices to get you started. Here are some initial ideas that will hopefully stimulate your imagination:
Mini Cupcakes
These are easy and delicious treats you can easily place in individual containers or boxes. Include fun toppings like candy sprinkles, edible glitter, and chocolate chips that match the theme of your shower.
Cookie
Cookies are an excellent sweet treat that you can either DIY or buy in bulk so everyone can have more than one piece. Consider having some varieties like oatmeal raisin, chocolate chip, and peanut butter.
Mini Sandwiches
Sandwiches are a classic option for any party, and they work great for drive-by showers because of the ease of packing. Choose from different types, such as traditional ham and cheese, peanut butter and jelly, and even tuna salad. Depending on your party theme, you may come up with your fillings.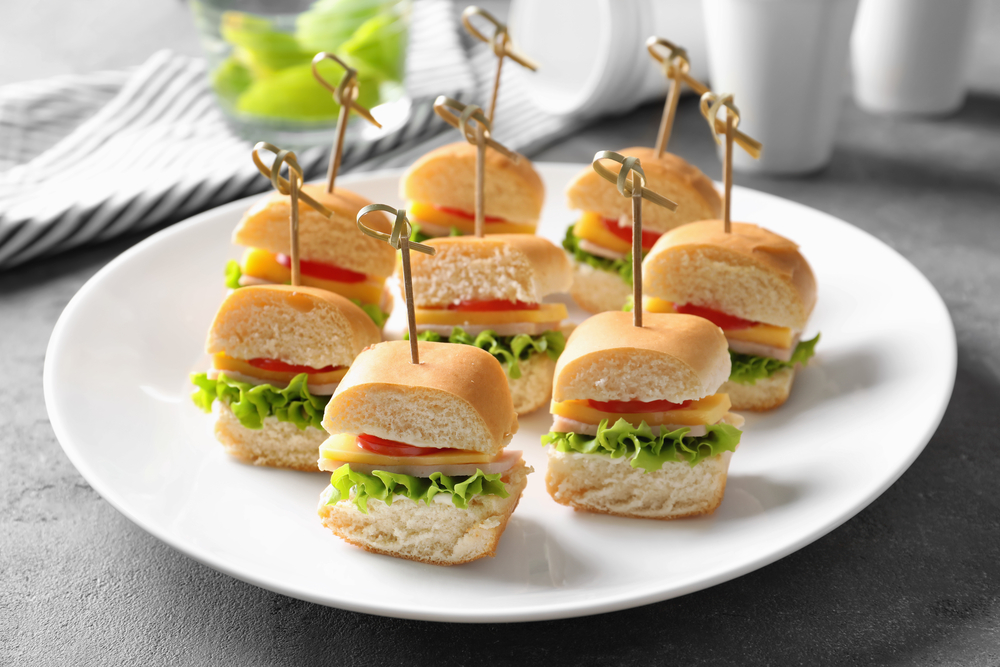 Fruit Skewers
Choose fruits that are in season so you can get the best ones. Pre-slice the fruits beforehand and thread them onto sticks. Place them inside containers or boxes, and they're ready to go.
Brownie Bites
Brownie bites are excellent for drive-thru baby showers because they are shelf-stable and customizable. Just like cookies, they're easy to source as well.
Donut Bites
If you don't have the time to make your own, buy some donuts, cut them into tiny pieces, and pack them into individual containers. Consider putting fun toppings like sprinkles or edible glitter to make them pretty.
What Is the Best Drive-Thru Food for a Baby Shower?
The best food will depend on your specific preferences and budget. The choices presented above already make for great traditional baby shower food options.
However, if you're still thinking of other stuff to add to each package, other food options are chips, nuts, and crackers. Make sure to pick those that are shelf-stable so you can prepare them ahead of time.
You can also include drinks such as hot chocolate, juice, and tea, as long as you can put each serving in a leak-proof container.
What Should I Serve at a 2 pm Baby Shower?
Lunch or snacks are always good ideas for an afternoon baby shower. Some ideas your guests will love include pre-made sandwiches and wraps, mini quiches, and salads. 
You may also prepare finger foods like pigs in a blanket, deviled eggs, and bite-sized tartlets. Your family members will also appreciate refreshments, such as tea, lemonade, soda, and flavored iced teas.
What Are Some Fast Baby Shower Food Ideas?
If you are pressed for time but want to serve something special, here are some simple fast food ideas for your drive-thru baby shower. Mix and match these to make them fit most recipients' preferences.
Mini pizzas
Sushi platters
Cheese cups with crackers
Nacho cups with chips
Baked potato bar
Cold cut platter
Sliders
Hummus and vegetable tray
Fruit salads in jars
Trail mix
Grab-N-Go Baby Shower Food Ideas
The essence of drive-thru baby showers is to ensure that those who will come can quickly grab their packages and go. They may also drop off their gifts if they bring something. Here are some baby shower ideas that make this concept work better:
Gourmet popcorn
Bagels with flavored cream cheese
Mini burgers
Cheese and cracker platters
Hotdogs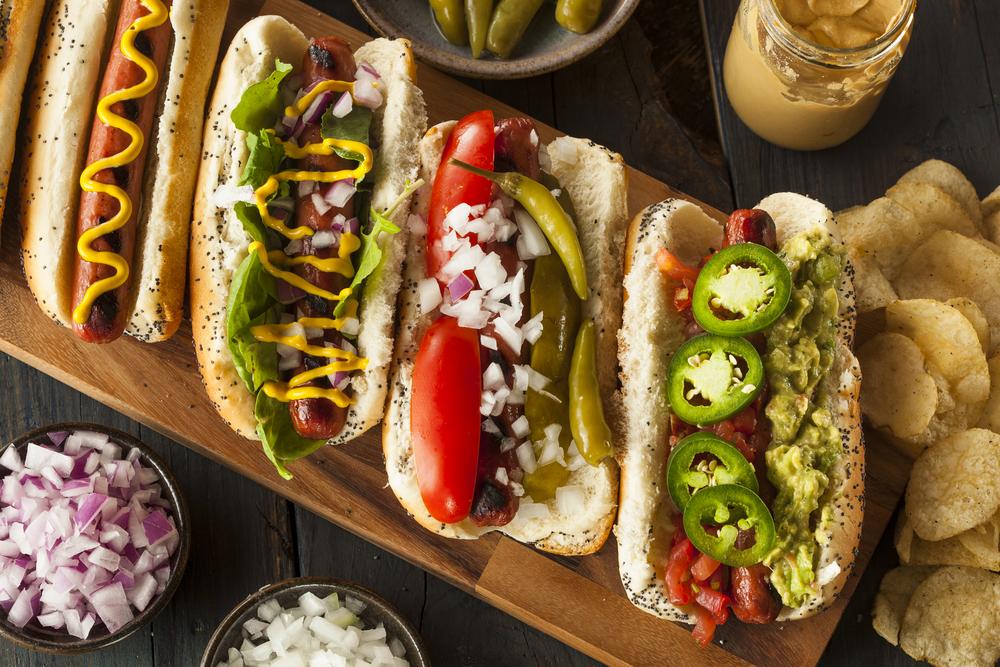 What Goes in a Drive-Thru Baby Shower Goodie Bag?
In the same way you prepare some food packages, it is also great to provide goodie bags to those who will come to your drive-thru baby shower. This is especially a great idea if there are kids.
The contents may vary depending on the theme of the shower, but here are some ideas to get you started:
Baby shower favors like candy, chocolates, and small toys
Gift cards or coupons
Hand sanitizers with personalized labels
Baby-themed items like rattles, stuffed toys, and bibs
Winter Drive By Baby Shower Food Ideas
Winter is a season of comfort and indulgence, and that includes food. If you have a drive-thru baby shower during the winter months, here are some warm and cozy food ideas that you may consider for your loved ones:
Mac and cheese bites
Slider platters
Soup cups in containers
Baked potatoes with toppings
Chili cheese dogs
Cheese and garlic scrolls
Mini tacos
What Do You Serve at a Baby Shower in the Winter?
Aside from the goodies mentioned above, go for food that can warm the receivers. Some excellent suggestions after a Zoom party or virtual baby shower are soups, stews, and chili.
You may also prepare bacon, corn chowder, cheese pasta, and mac and cheese dishes. Classic cocktails and mocktails are great if the attendees are up for those. Additional snacks are chili cheese dogs, crostini, and loaded nachos. Cookie and brownie trays, mini cupcakes, and pies are excellent for dessert.
Just because it's not a traditional party doesn't mean it can't appear like one. You may prepare some baby shower decorations, such as streamers, guest lists, gift tables, and yard signs, if you want. If you like, you may even have some quick baby shower games, party favors, and baby shower gifts.
If you're needing more ideas for your drive-thru baby shower, be sure to check out these great ideas for a drive by baby shower!