Hosting a successful drive-by baby shower begins with clear communication on your drive-by baby shower invitations. If you're wondering what details you need to include and need baby shower ideas, we are here to help. Keep reading to learn everything you need to know!
What Is a Drive-By Baby Shower?
A drive-by baby shower is a way to have a baby shower when social distancing is necessary. A drive-by baby shower is also sometimes called a baby shower parade. Instead of gathering your guests in the same room for a baby shower to celebrate a new baby, guests drive up to the house in their car, jump out, drop off presents, and chat for a few minutes.
What Does the Word "Drive-By" Mean?
Drive-by means that guests arrive at the baby shower in their cars and stay in their vehicles. Commonly, cars line up like a parade and pull forward until you are in front of the home. Then that particular guest gets to get out of the car, says hi, and gives a present.
How Does a Drive-By Baby Shower Work?
Like a traditional baby shower, the host sends out invitations to guests. On the invitations, the host notes that this is a drive-by baby shower. Guests drive up to the shower, put the car in park, say hi, and drop off a present if they choose to do so. Then they get back in their car and go home.
A drive-by baby shower could include the parade portion, with guests honking, waving, and not getting out to drop off gifts. It's up to you to determine which baby shower style works best for you and the parents-to-be.
If you want to play baby shower games, send printables or activities for guests to fill out and drop off when they drive by. You could also host a diaper raffle and mail the prize to the winner!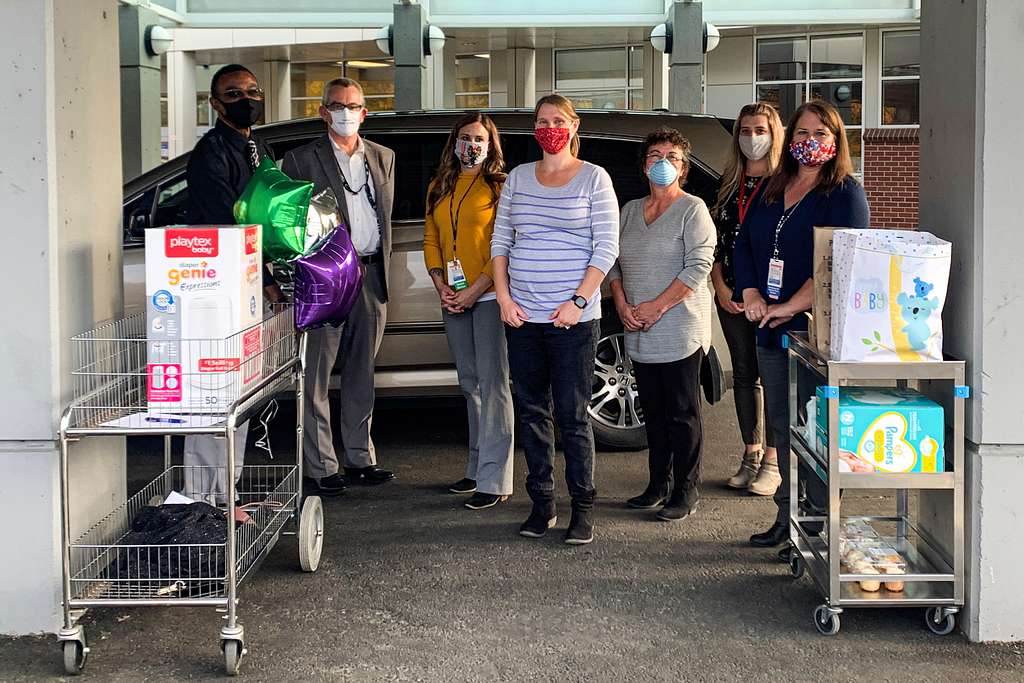 What Are the Rules for a Drive-by Baby Shower?
It is essential to have clear communication on the invitation for a drive-by baby shower. Drive-by baby showers are a new concept, so it is necessary to explain what guests should expect and what they should do.
There are no hard and fast rules for a drive-by baby shower party. These showers are flexible and adaptable to what you and the parents-to-be want.
Unlike a traditional baby shower, there's no reason for guests to RSVP. They can show up and celebrate the upcoming arrival of the bundle of joy!
How Do You Invite Someone to a Drive-By Baby Shower?
You can invite someone to a drive-by baby shower via email, text message, or evites. You could also choose to send invites in the mail but typically, invites for a drive-by baby shower are more casual.
What Do You Write on a Drive-By Baby Shower Invitation?
Here are some key details to include on a drive-by baby shower invitation:
Choose a time frame for the drive-by. Give guests a 30-60 minute window to drive by. Offering a specific window prevents the mom-to-be from sitting outside for hours waiting for guests to drive by. Make the directions clear, so guests understand how they attend the shower.
Include baby registry information. Make sure you include details about where to find the baby registry.
If gifts are opened virtually, include a Zoom link. If you choose to open gifts virtually with guests, include a link in your invitation. Zoom can serve as a virtual baby shower option as well.
Include specific instructions for guests. Should they wear face masks? Should they exit the car to drop off presents? Should they stay in the car? Be sure to be specific, so guests know what to expect.
Come up with ideas to make the day special. Encourage guests to honk their horns, make signs, spray confetti, and express their encouragement from their cars. A baby shower is a day to celebrate!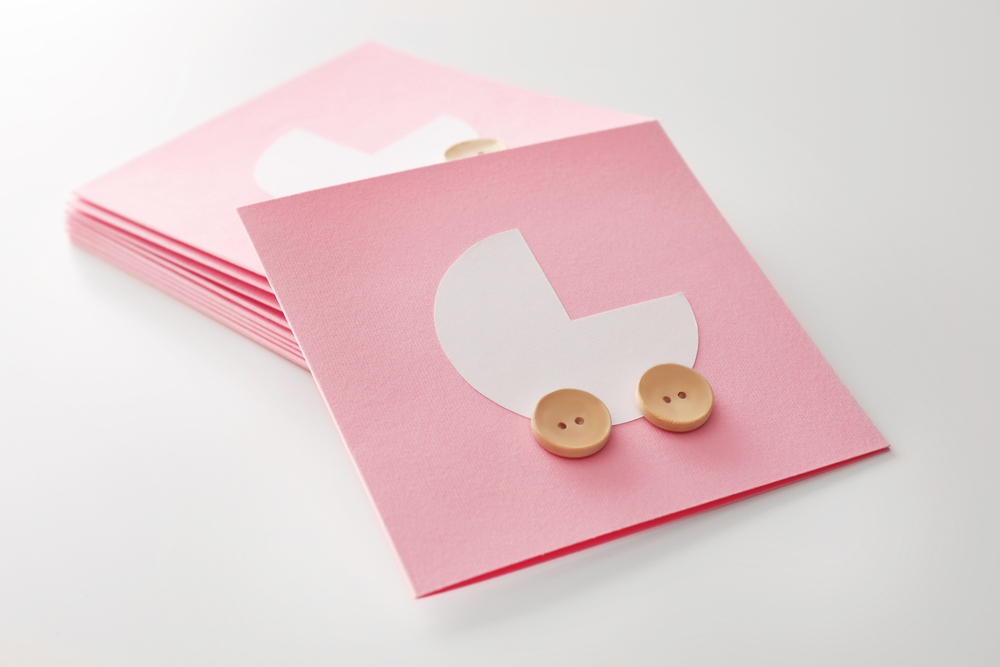 How Many Weeks in Advance Do You Send out Drive-By Baby Shower Invitations?
Typically it is advised to send out baby shower invitations three to six weeks before the baby shower. If you send your invitations out too soon, your guests may lose it or forget about the invitation. On the other hand, if you send them out too close to the date of the baby shower, they may have other commitments.
Three to six weeks is typically enough time to make sure guests can save the date on their calendars.
Do You Provide Food for a Drive-By Baby Shower?
A drive-by baby shower is much different than a traditional baby shower, so you do not need to provide food. You could have individually wrapped cookies or cupcakes for guests to grab when they drop off presents!
What Do You Wear to a Drive-By Baby Shower?
You can wear whatever you want as a guest to a drive-by shower! The purpose of the drive-by shower is to show the mom-to-be that she is loved. Wear whatever you feel comfortable wearing!
As the mom-to-be, you can also wear whatever you want to the drive-by shower. Feel free to dress up a bit or show off your bump. For more ideas, check out our guide to baby shower dresses for the mommy-to-be.
Drive-By Baby Shower Invitations – Getting the Word out about Your Baby Shower
To get the word out about your drive-by baby shower, you can:
Create DIY party invitations. You can send these out in the mail.
Send out evites. Use the power of technology to your advantage and get the word out quickly!
Share on social media. Create a Facebook event and invite people on Facebook.
How Do You Organize a Drive-Thru Baby Shower?
Organizing a drive-thru baby shower can seem complicated, but do your best to stick to the basics.
Determine the date and time window for the drive-thru shower.
Send out baby shower parade invitations. Make sure to include all the necessary details and clear communication on the invitation.
Determine if you want to make cookies/cupcakes or other treats for people to grab then they drive through the shower.
Help the Mom-to-be decorate her porch and set up a table for presents. Make her day as memorable as possible!