Cowgirl boots, spurs, and horses – oh my! If you want a unique baby shower theme, consider a cowgirl baby shower to welcome the new little cowgirl! This article will share inspiration and everything you need to know to throw the perfect western cowgirl baby shower!
What Is a Cowgirl Baby Shower?
A cowgirl baby shower is a baby shower with a western, country western, or wild west theme.
Pro Tip: If the parents-to-be are fans of the popular tv show Yellowstone, they will be in love with the idea of celebrating their little one with a cowboy party!
What Are Some Things that Cowgirl-Themed Baby Showers should Include?
What should you include for cowgirl party decorations, invitations, and food? Check out our top recommendations.
Cowgirl Baby Shower Invitations
Baby shower invitations are how guests first learn about the baby shower theme! There are many printable or digital options for baby shower invites. Here are some wording ideas for invitations:
Howdy! A little cowgirl is on the way! Join us to celebrate Samantha's baby shower!
Yeehaw! Celebrate the little cowgirl at Jessica's baby shower!
Cowgirl Up! You're invited to a cowgirl-themed baby shower in honor of Betsy!
Boots, spurs, and bling – it's a cowgirl thing! Join us for a baby shower to celebrate Abby and her little cowgirl.
What Are Some Popular Decorations for Cowgirl Baby Showers?
There are so many fun ways to decorate for a cowgirl baby shower! Here are some of the most popular ideas:
Straw bales: Pick up some small straw bales and incorporate those throughout the party. You could use them to add layers to your dessert table, present table, or even at the party's entry.
Cowgirl hats: Use cowgirl hats anywhere you need more of a western theme! You could hang one on the wall, put them on tables as centerpieces, etc.
Mason jars: Use mason jars for serving drinks at the party! You could even send guests home with their mason jar as a party favor.
Cowboy boots: Purchase a few cowboy boots from a thrift store and place them around the baby shower!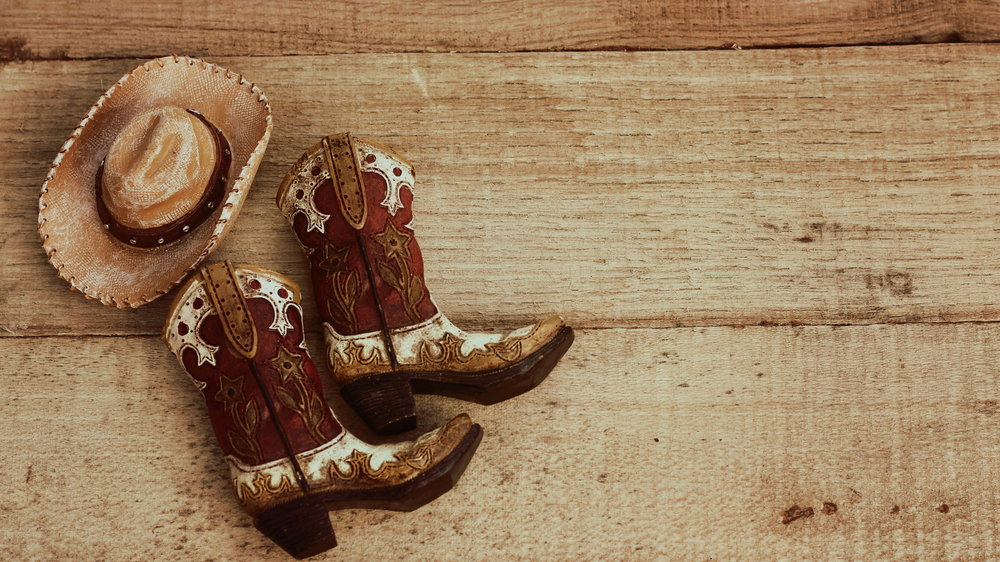 Balloon Garland
Balloon garland is trendy and easy to make a themed party look amazing! You can DIY balloon garland by ordering a kit on Amazon. A balloon garland with pink and cow print balloons would be perfect for a cowgirl baby shower.
Burlap
You can add burlap anywhere! If you are using mason jars to serve drinks or for flowers, you could add burlap with a piece of twine around the jar. You could also use burlap for place settings at the table!
Burlap would also look lovely paired with napkins!
Cowgirl Banner
A cowgirl banner is a great decor idea! You can hang a banner behind the dessert table or the gift table.
Here are some wording ideas for a cowgirl banner:
It's a cowgirl
Holy cow
Welcome cowgirl
Yeehaw
Pro Tip: Save all of your decor and pass it on to the parents-to-be! Some of it may be reusable if they ever have a cowgirl birthday party!
Cowgirl Baby Shower Food Ideas
Determining what food to serve at a baby shower party can be challenging. Check out these ideas for some inspiration.
Slider Sandwiches
Warm slider sandwiches are always a hit! These sandwiches are also easy finger food that doesn't require silverware.
Hot Dogs And Burgers
Keep it simple with hot dogs, burgers, and other backyard BBQ foods! A backyard BBQ is excellent if you host a co-ed baby shower!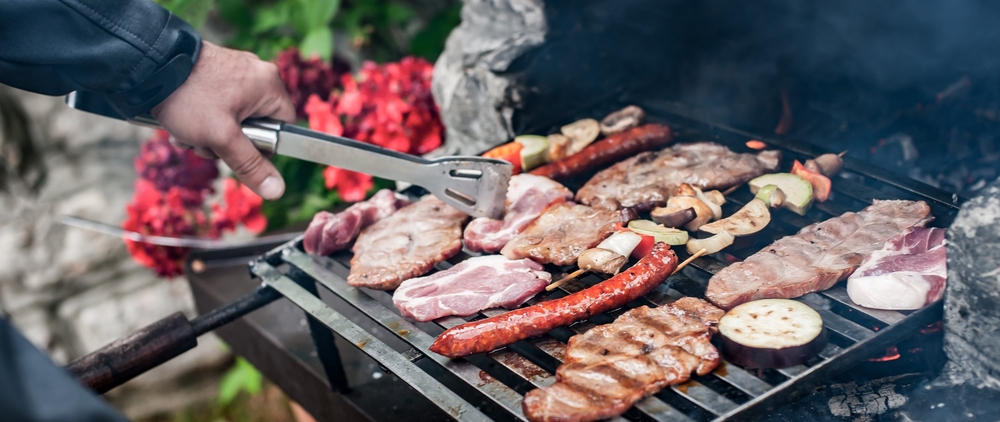 Cow Pies
You can serve brownies and put out a sign labeling them cow pies! Brownies are always a crowd favorite, and calling them cow pies is a very on-theme touch!
Watering Hole
For your drink station, put out a sign noting that it is the watering hole! You can serve any drinks you would like, such as water bottles, drinks in mason jars, etc.
Cowgirl Baby Shower Cake Ideas
Here are some ideas for a cowgirl baby shower cake!
Cow Print Cake
A cow print cake is on-theme and almost too cute to eat! Frost a cake with white fondant or frosting, and then add black cow spots! You could also add a cake topper if you wish! For extra flair, add burlap when decorating the cake.
Cupcakes
If the parents-to-be would prefer cupcakes, there are many fun ideas for cupcake toppers! You could use animals like horses and cows, cowboy hats, boots, spurs, etc.
Cowgirl Baby Shower Games
Here are a few ideas if you're looking for games to fit your cowgirl theme.
Cowgirl Photo Booth
Set up a fun photo booth! This idea is more of an activity for guests than a game. But sometimes, it's nice for guests to have a few options of things to do at baby showers. You can add props like cowboy hats, rope, cowhides, etc.
Bottle Roping
For this game, you will need rope and bottles. Set up a bottle on a table and have guests practice their roping skills! The team to rope as many bottles in a set time is the winner!
Looking to host a similar theme for a boy baby shower? Check out these great ideas for a cowboy baby shower!