Many parents are choosing to opt for co-ed baby showers these days. Also called Jack and Jill showers , co-ed baby showers include both parents in on the fun. The coined "Jack and Jill" name is just a fancier term for a co-ed shower. This is a chance to celebrate both parents-to-be surrounded by both female and male friends.
These types of showers tend to be less on the sentimental side, to allow for both sexes to choose a theme that is more family-focused to include both parties. There may be a lot more guests than usual, so careful pre-planning will help ensure that everyone has a great time.
Co-ed showers are on the rise. It takes two to make a baby, so why not? Some dads are opting for men-only showers, but co-ed showers can be great fun for all.
Guest List
As both parents may want to invite friends and family from various segments of their lives, be mindful that the number of guests may be higher than the typical female baby shower. Picking a theme may be especially important. This allows for an easy way to cater the food and games to the parent's liking.
Make sure to include any special requests in your baby shower invitations. Whether this relates to the theme or any special items you want the guests to bring with them, it's important to let them know ahead of time.
Baby Shower Themes
This is a chance for both mom and dad to let their personalities shine through. The versatility of a co-ed shower is such a fun way to celebrate the new baby's arrival!
A popular theme that many opt for is woodland animals. Choose mint green and yellow accents that can be gender-neutral or even specific.
"A Baby is Brewing" is another popular theme, though it can be given a different twist than for a Harry Potter-themed baby shower. Pints of beer can be served at the party to accommodate both male and female guests. If the hosts enjoy a good old-fashioned BBQ, opt for a Baby Q instead! Include checkered colored tablecloths and feature traditional BBQ fixings to make for an easy shower idea. You may even ask guests to contribute a dish.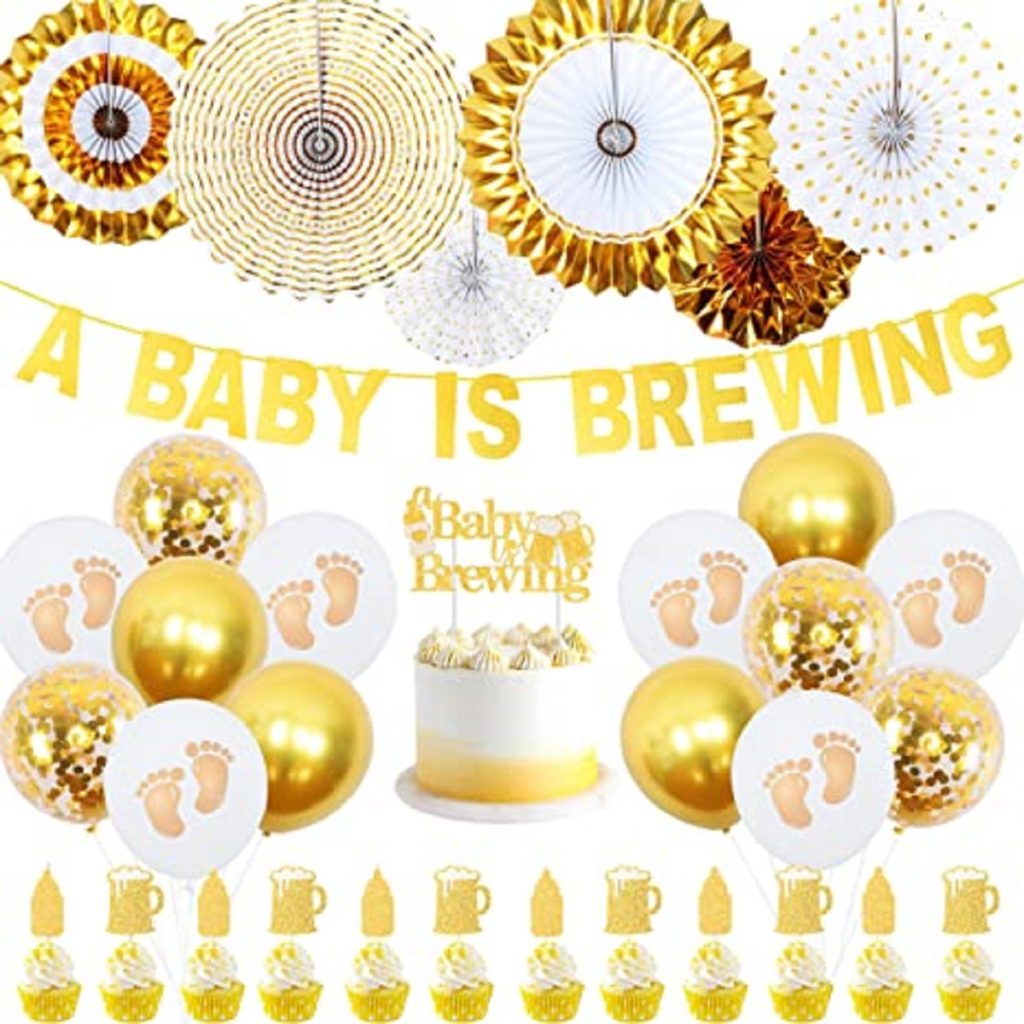 Try a "Donuts and Diapers" baby shower theme. This keeps everything simple if want to end the festivities earlier in the day. Buying donuts for all the guests can keep the planning to a minimum. This may eliminate some stress if you are choosing to DIY.
Sports themes are always a winner for co-ed showers, especially if the parents and their friends play or follow sports.
Baby Shower Invitations
Depending on the theme you decide to go with, there are an endless number of ways to coordinate the type of invitations you send out. You can send out gender-neutral cards if you are not finding out the sex until birth.
One of the key elements here is to make sure to announce that both female and male guests are invited. Another key tip is to include the guest's last name and "Family" are invited if you decide that the guest's children are welcome to attend.
Be sure to include any special instructions within the invitation. For example, if you want each family to include a pack of diapers for a raffle, note this accordingly when sending out the invites.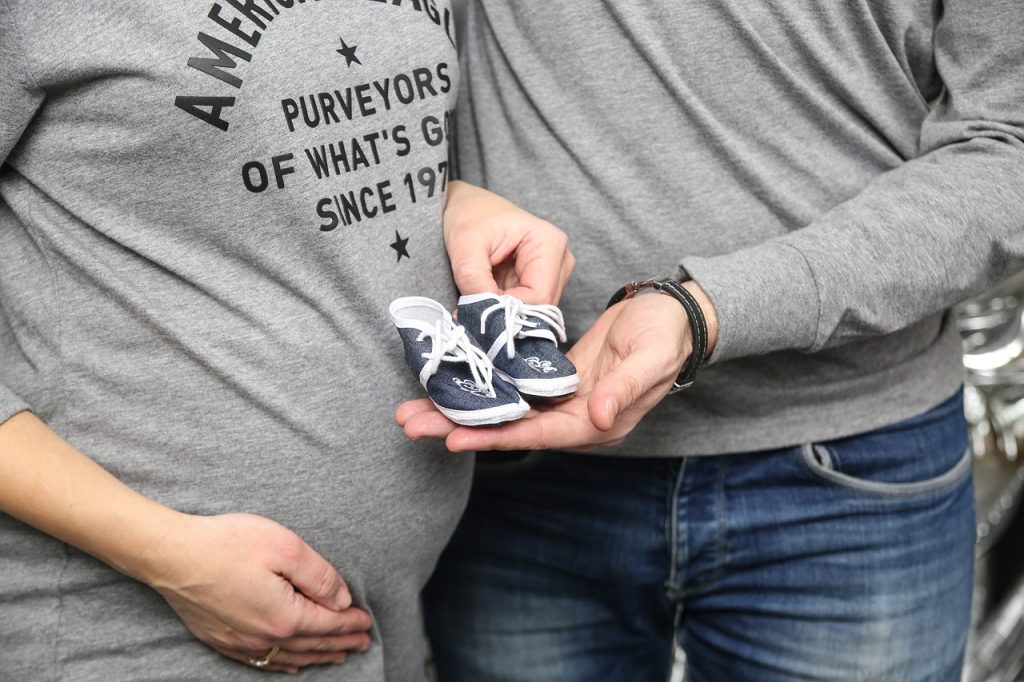 It may be helpful to set up a baby registry online so your guests know what to give the expectant parents ahead of time. This may include pacifiers, onesies, diapers, or anything else that the new parents might need. Baby shower gifts are highly unique, so a registry is a popular option in that regard.
If the parents need big items such as strollers, car seats, or changing tables, you might suggest that to groups of people who might want to get those items for the couple.
Fantastic Food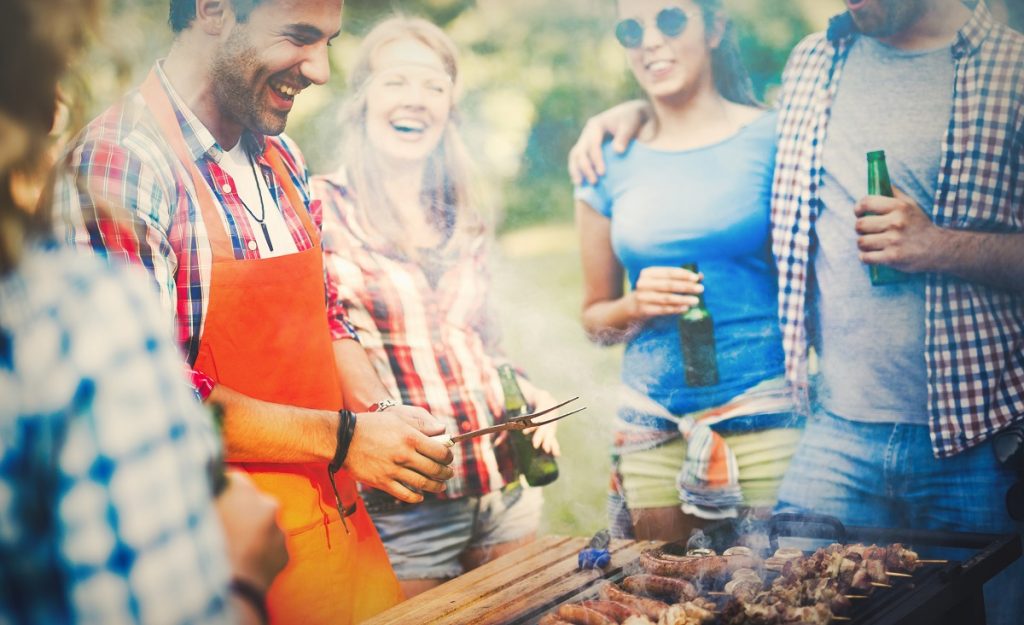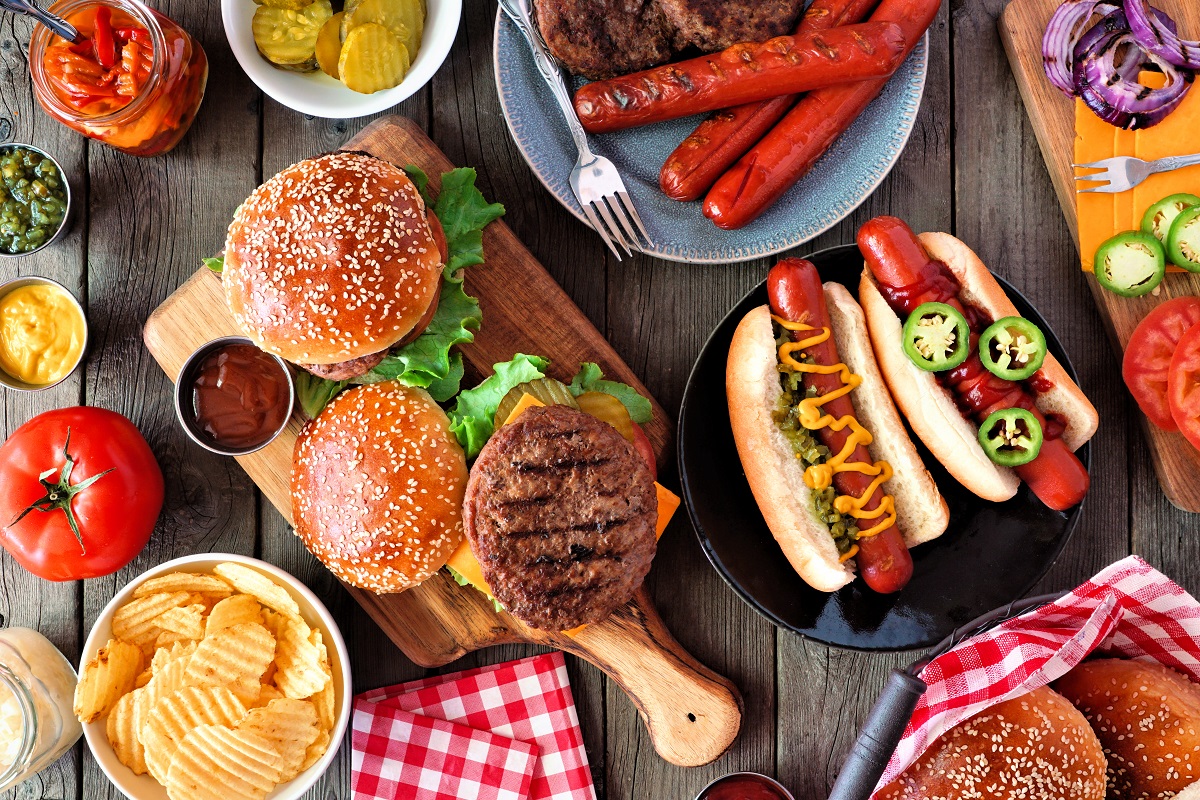 Co-ed showers are known for feeding their guests more than at the traditional baby shower. The menu may include a variety of appetizers, the main course, and plenty of drinks to accommodate all of the guests.
You can opt for easy healthy appetizers, such as veggie trays, whole grain pita chips, fruit trays, and a variety of dips. As the guests of honor, it's your choice if you would like to theme the food for your special day.
If the dad-to-be wants to grill, this is a perfect way to incorporate meat-inspired dishes for an easy transition into the Baby Q theme. Whip up some of your favorites, including enchiladas, burgers, and hot dogs. Yoy can offer ribs, chicken, kebabs, or steaks for a more high-end menu\.
Friends and loved ones will appreciate the cookout with a few options of casseroles or salads to accompany the main course. Ask family members to pitch in on ingredients or bring dishes if you're on a tight budget.
Other ideas may include a taco bar with a variety of toppings that guests can self-serve.
Another idea may be to serve brunch if the parents-to-be especially enjoy breakfast items! This could include pancakes, toast, eggs, and mimosas to keep the guests happy and laughing.
As far as deserts are concerned, there are a variety of options available. You can choose a cake themed specifically for the event. The mom-to-be may decide that she would rather feature cupcakes that are easier to serve.
Craft Cocktails and Mocktails
Guests appreciate tasty beverages at any event that they attend. The menu may include select craft beers and wines. To keep it simple, select one or two craft beverages and wine in an open bar setting.
Mimosas are another popular beverage. This would make for the perfect drink at any co-ed baby shower. Also include an easy-to-make punch or mocktails for the mom-to-be and guests that may be alcohol-free.
Jack and Jill Shower Games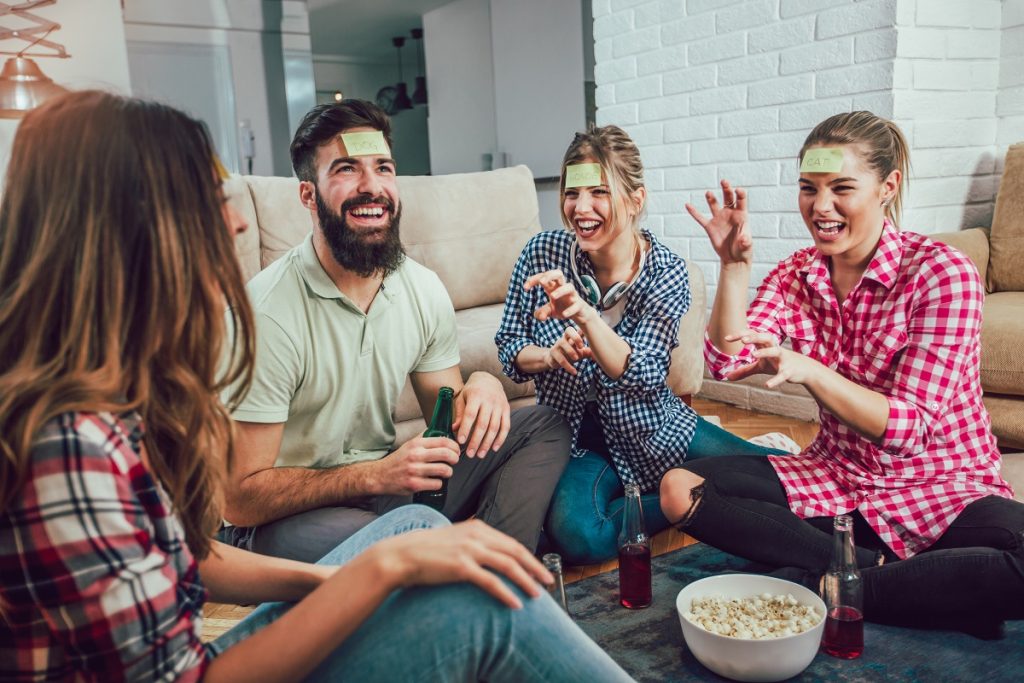 A good couples shower is not the same without fun co-ed baby shower games. Include the "Baby Food Tasting Game" and number the bottles. Have the shower guests write down what the food taste like and whoever has the most correct guesses is the winner.
Another game that will keep guests entertained is Baby Feud. You can download printable cards on Amazon or Etsy. Appropriate prizes may include gift cards to coffee shops, restaurants, or larger retail shops.
Another game that is fun for both sexes is Pin the Sperm on the Egg. Blindfold the guests, and the closest pin to the egg is the winner! You could even include a few rounds of trivia if you wanted to keep things more simple. Guests appreciate the interaction and the entertainment.
Baby Shower Favors
Co-ed baby shower favors are an excellent way to thank your guests for attending and to show appreciation. To accommodate both sexes, some easy ideas may include mini bottles of alcohol, candies, or specialty teas. Make it even more fun by including gift cards or lottery tickets in your packages.
It's helpful to choose gifts that are co-ed as this is the theme of your shower. You may want to hand out mini tool kits and manicure gift sets for both male and female guests. As always, these ideas can always be modified to fit the theme. Doing a quick search on Etsy will also draw up some inspiration.