Are you a mom-to-be expecting a baby boy? Then look no further for great ideas for your boy baby shower themes! DIY baby shower ideas are a great start. Baby shower ideas come in many forms, and the party ideas you can come up with can be pretty exciting.
What are Good Colors for a Boy Baby Shower?
New baby girl, or a new baby boy, color schemes are the foundation of the fun! We found that traditional baby showers such as "Once in a Blue Moon" for a new baby boy are excellent boy baby shower ideas. You can paint and decorate your baby boy's shower decorations blue!
When you think about this type of theme, think BLUE.
Along with that, you can also do a little bit of DIY and cook a plain cake, then top it off with baby blue icing. If you want to make cupcakes, there are beautiful ways to make your cakes blue, simply with blue icing and food coloring.
Carrying Out A Baby Shower Theme for a Boy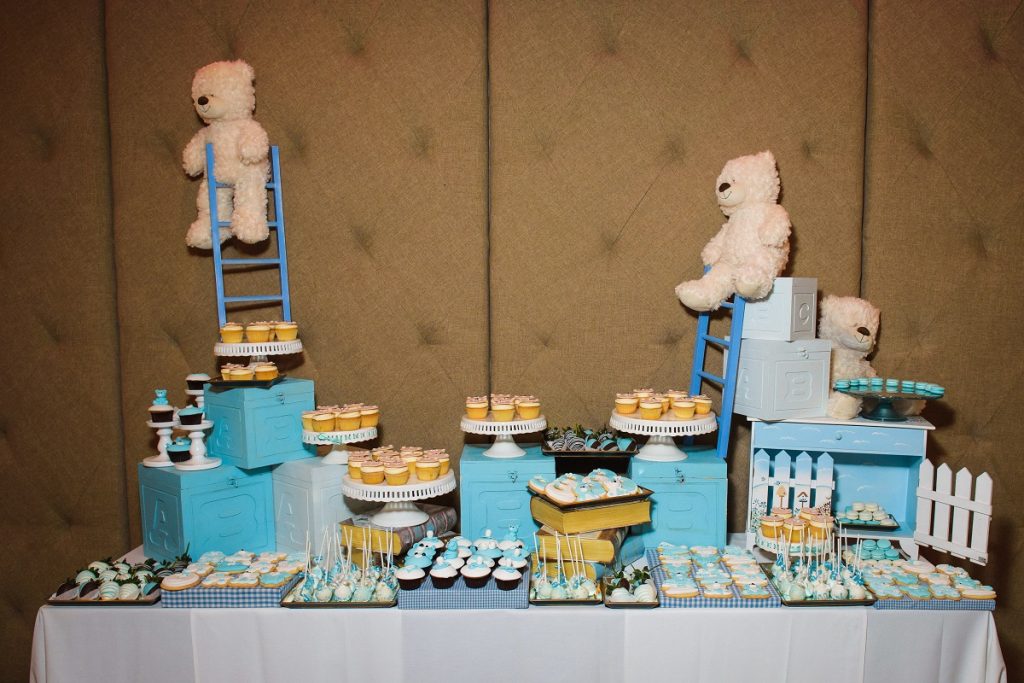 You don't have to have a particular theme for your baby shower, but themed baby showers can be fun. Retailers like Amazon have assets of decorations, which can help you envision how the venue and cake table might look in the theme you choose.
Regardless of what you choose, you will need to select a color scheme, prepare decorations and centerpieces, decide on games and activities, and have a cake or other desserts.
If you are expecting a boy, you might start with pastel colors for the baby shower decorations, such as baby blue or pastel green. A perfect baby shower doesn't exist, but a baby boy balloon garland is a great feature for making it look a little bit perfect. Of course, you can go bold with navy or royal blue!
Centerpieces for your baby boy's shower can spice up the decor. If you place one in the middle of the dessert table, your guests will surely see it. If the shower is themed, the centerpiece will reflect that. For example, if the theme is built around cars, the centerpieces might include a toy car with a matching cake topper on the cake or cupcakes.
But the centerpieces need not be fancy. Mason jars are a cheap way to make the smallest decoration for your baby shower to look unique. You can tie string together with some greenery decorations if you want something more earthy around the mason jar.
You could place a tea-light candle inside a small mason jar for party favors to create a cute effect. Decorate the outside like a little man, and your guests can take them away, holding them like they're holding a newborn baby boy!
Any theme for a baby shower or gender reveal party can incorporate ideas you like. For example, you can include a piñata to dispense sweet treats and have party games to entertain the guest,
If you're a parent-to-be, deciding which perfect theme you want can be challenging, as there are many popular baby shower themes to choose from.
12 Popular Boy Baby Shower Themes
Some of the most popular for boys include:
1. Bowties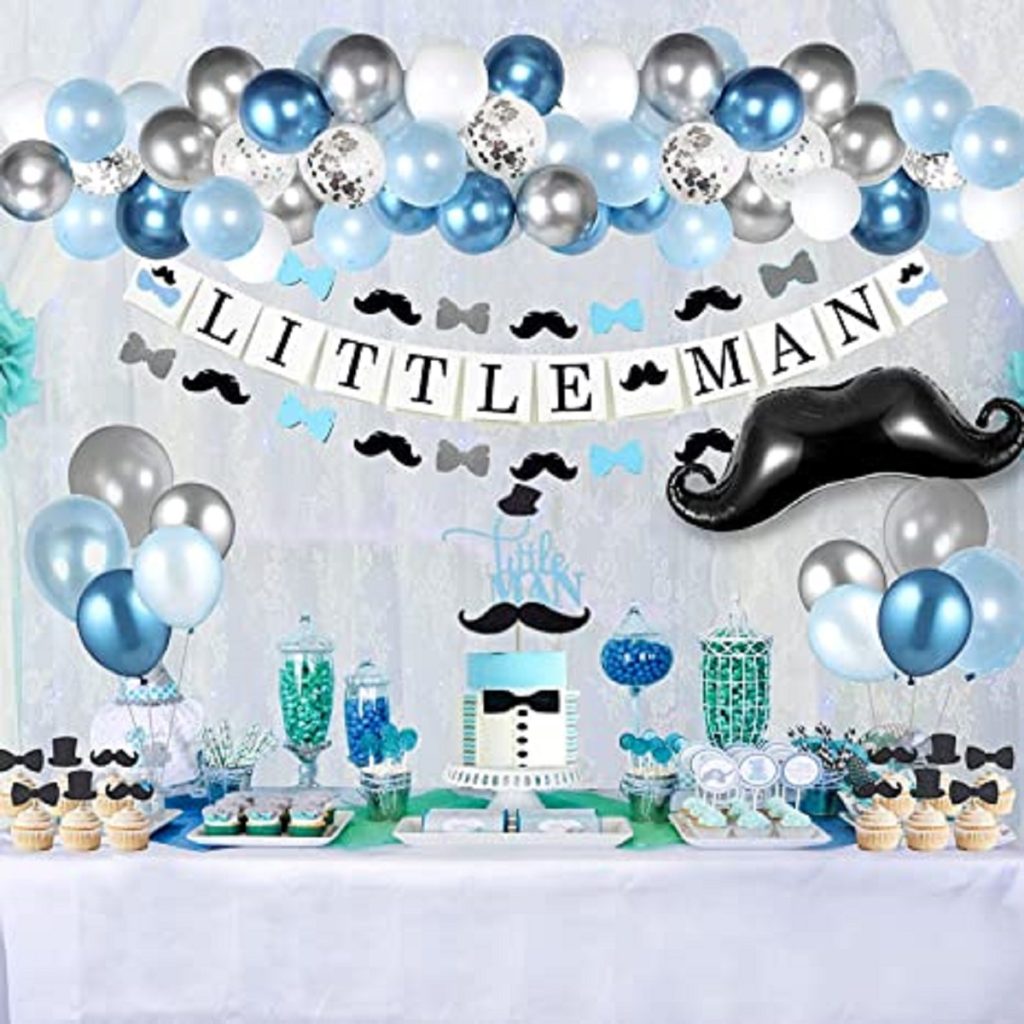 Little man can be a lovely idea for a baby boy shower-themed party. Incorporating bowties into your little gentleman theme with a baby blue color palate is a creative idea for a baby boy shower.
You can place little mustaches on a stick and put them on the centerpiece, and everyone can take them home as party favors. Catchy and cheesy phrases like 'I mustache you a question will be a family hit, and we know it.
2. Children's Book
Winnie the Pooh is a children's classic book. It is well-recognized worldwide, which is why Winnie the Pooh makes a fantastic theme for your baby boy's baby shower party. Not only will your auntie and uncles love the idea, but you can make many DIY decorations and not spend big dimes to upkeep the theme.
All you'll need is the following:
Black Paper
Orange Paper
Red Paper
Draw around the paper with a small cup and glue the pieces together until you get the shape of Winnie the Pooh. It's easy to make hanging decorations for you to place all over your home.
3. Diaper-Themed Party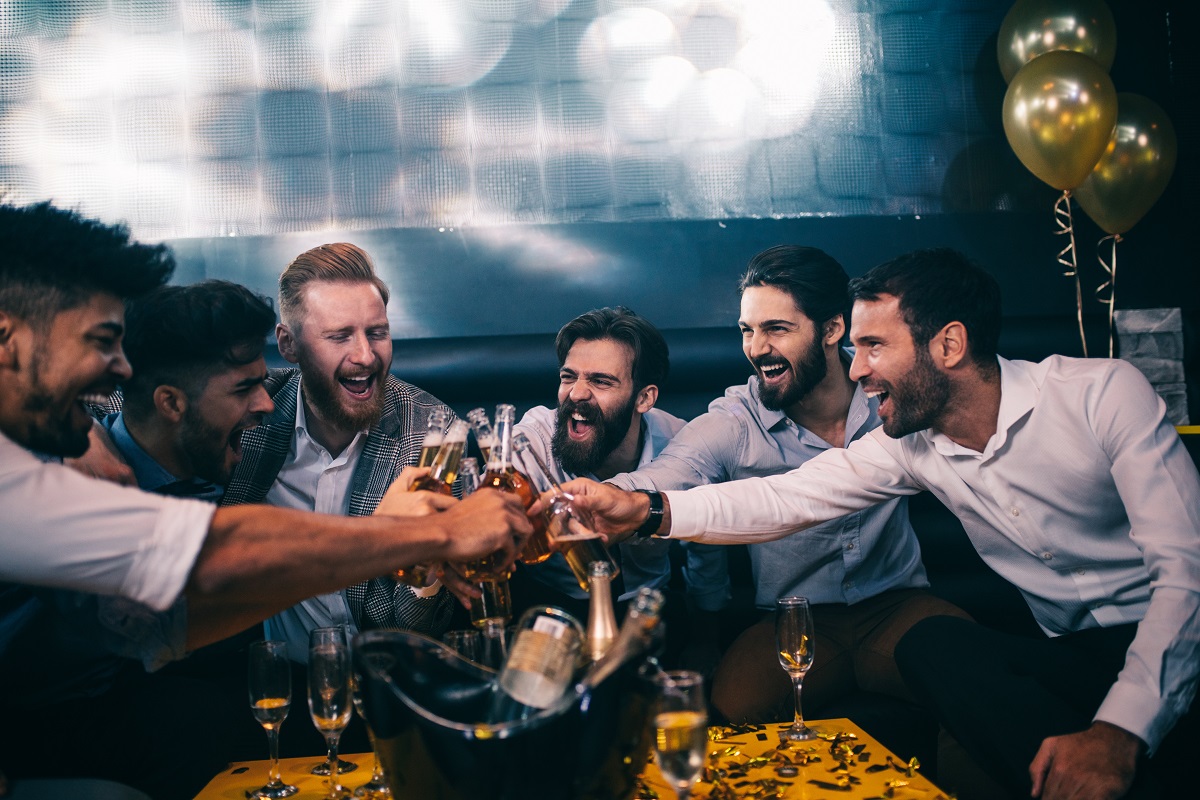 Usually held for dads, a diaper-themed party involves men bringing diapers and wipes to a stag party, drinking beer, and barbequing. These events are often called Huggies and Chuggies Parties, Pampers Parties, Man Showers, or Beer and Diaper parties.
Men are just as invested in their kids and just as concerned with their friends who are having them as women are, but they may not enjoy buying onesies and booties.
The women's version, a diaper shower, might also focus on practical gifts like diapers and wipes but in a more traditional baby shower agenda. This type of shower is great for someone who doesn't need many of the basics moms put on baby registries.
A diaper cake is a creative way to spice up a baby boy's shower party, but it is particularly appropriate centerpiece for a diaper party.
You can buy a whole load of diapers, wrap them up with ribbon, and then showcase them as a tall standing cake. It's a fantastic cake-lookalike idea that can be a head-turner for some. It is not your usual conventional cake for a baby shower party, but it can be a great idea!
4. Fall-Themed Baby Shower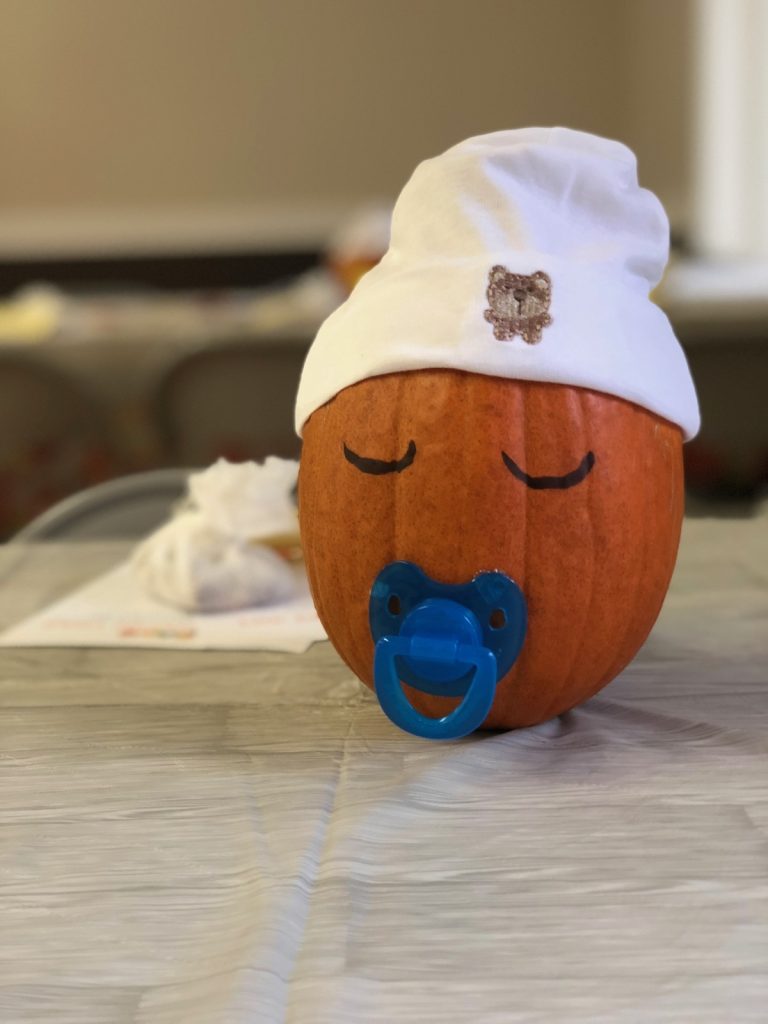 Halloween is one of our favorite times of the year, accompanied by jack-o-lanterns, visits to the pumpkin patches, and cider and spice lattes. Among more unique fall baby shower themes, a Halloween-themed baby shower ranks high.
However, you can incorporate later Halloween themes beyond October with a "The Nightmare Before Christmas" flair. You could print out some cute photos of Jack from that movie and make him your table's centerpiece.
A little pumpkin is a charming way to represent your baby boy on the way without going all-Halloween in your theme. Pumpkins tend to be quite large, so a smaller one will add great decor to your themed baby shower. Suppose you want to step up your carving skills. In that case, you could essentially carve in something that represents something special to your pregnancy journey.
5. Hot Air Balloon
Decoration ideas vary from Hot Air Balloon cardboard cut-outs to Baby Blue boy party decorations. The most exciting part about creating a baby boy's baby shower is that you can create unique party ideas with little funds. If you are a collector of balloons/cardboard and PVA glue, you can make a hot air balloon-styled centerpiece that everyone will love. It will also be fun to create for your boy baby shower.
6. Lego
A kid's absolute favorite, yet some adults like Lego too, so why not create a theme based around the infamous Lego figurines? The fun can be yours, and although this could be a little costly on the creation part, you may get away with not spending a fortune if you can find Lego-shaped alternatives. The popular game Minecraft is another good option that is very similar to Lego figurines.
7. Nursery Rhyme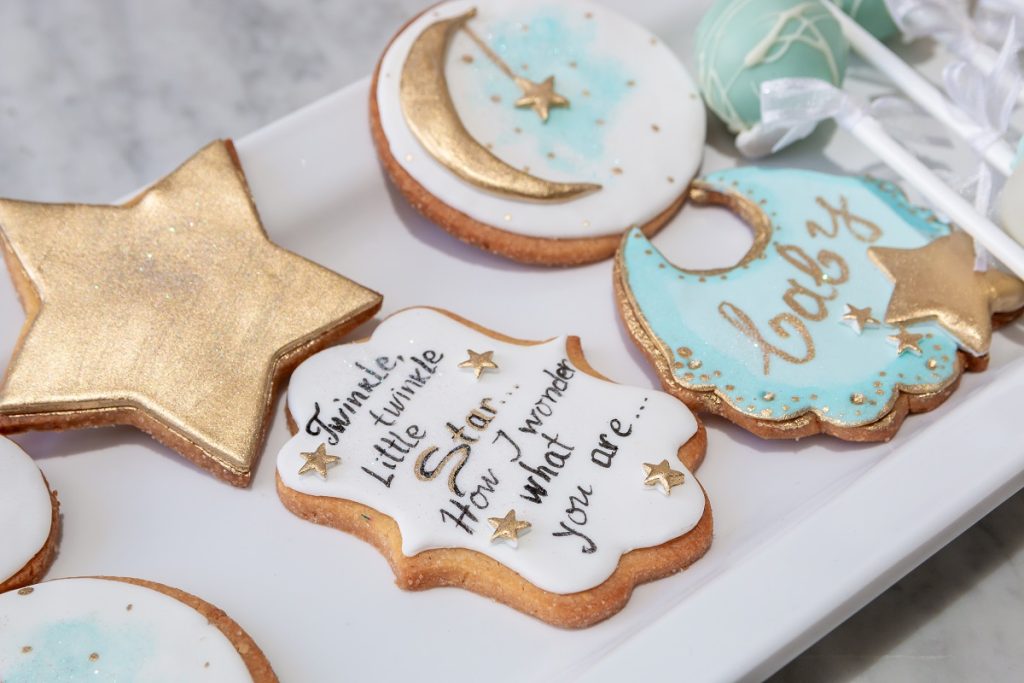 When a mama-to-be, you should refresh your memory on your nursery rhymes for your baby boy's shower as they might suggest some great themes.
"Twinkle Twinkle Little Star," one of the best and most memorable nursery rhymes, is popular as a baby shower theme. Why? Most parents regard their offspring as little stars with bright futures!
To use the concept as a theme, you can make DIY party decorations by downloading some printable little stars and decorating your apartment or house with them to add to the party theme. Glow-in-the-dark star stickers will keep the baby shower party going once the sun goes down.
8. Sail Boat
Ahoy there! The nautical theme is another idea that can be full of surprises. Sailor outfits make great baby gifts, and you can easily pick up decorations like sailor napkins, a blue balloon garland, and a rubber ring and sail away with a Sailboat idea.
9. Sports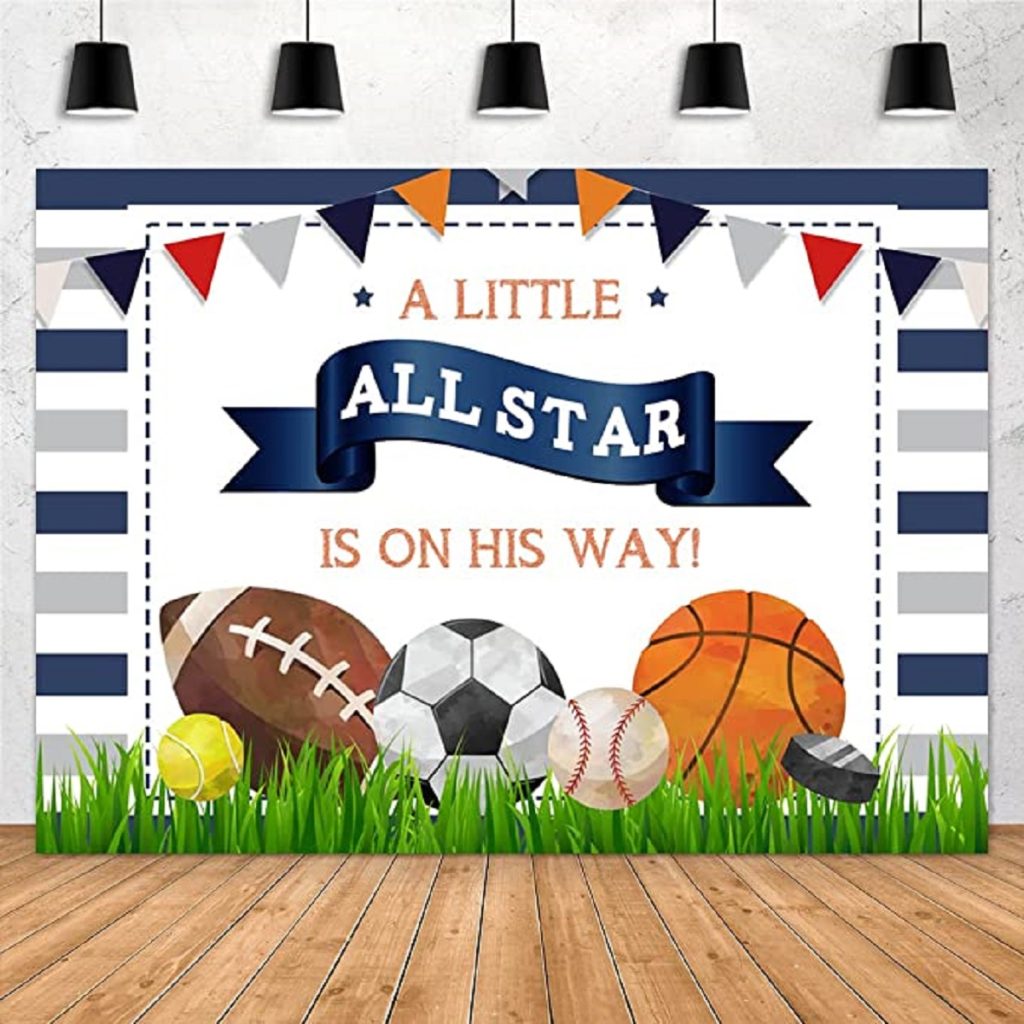 No matter whether they follow baseball, football, basketball, soccer, golf, etc., most dads hope their kids will become fans of their favorite teams, and may even be good players. Many dads find particular joy when their sons find success on the field but regard them as little all-stars however they do.
Setting up a baby shower with a sports theme works for either sex, but many decorations and accessories specify whether they are for a boy or girl. You can score tableware, backdrops, cake and cupcake toppers, and much more on Amazon.
10. Star Wars
A perfect and unique baby shower idea could even be about Star Wars! If the force is strong with you, explore ideas to carry out your chosen theme. How about Chewbacca cupcakes? Ice them with brown icing, and place rice paper cut-outs from your local bakery onto the cupcakes – or create Chewbacca with a piping bag if you are super creative. Love Baby Yoda? Try the same approach with cupcakes you have frosted green.
Backdrops, balloons, tablecloths, napkins, and more to help you pull off the Star Wars theme are but a click away.
11. Teddy Bear
A perfect baby boy teddy bear shower idea could feature a cake shaped like an edible teddy bear. Gummy bears are the perfect treat, plus you can have guests guess how many are in a jar. You can incorporate soap in the shape of a teddy bear for your baby shower gifts.
12. Woodland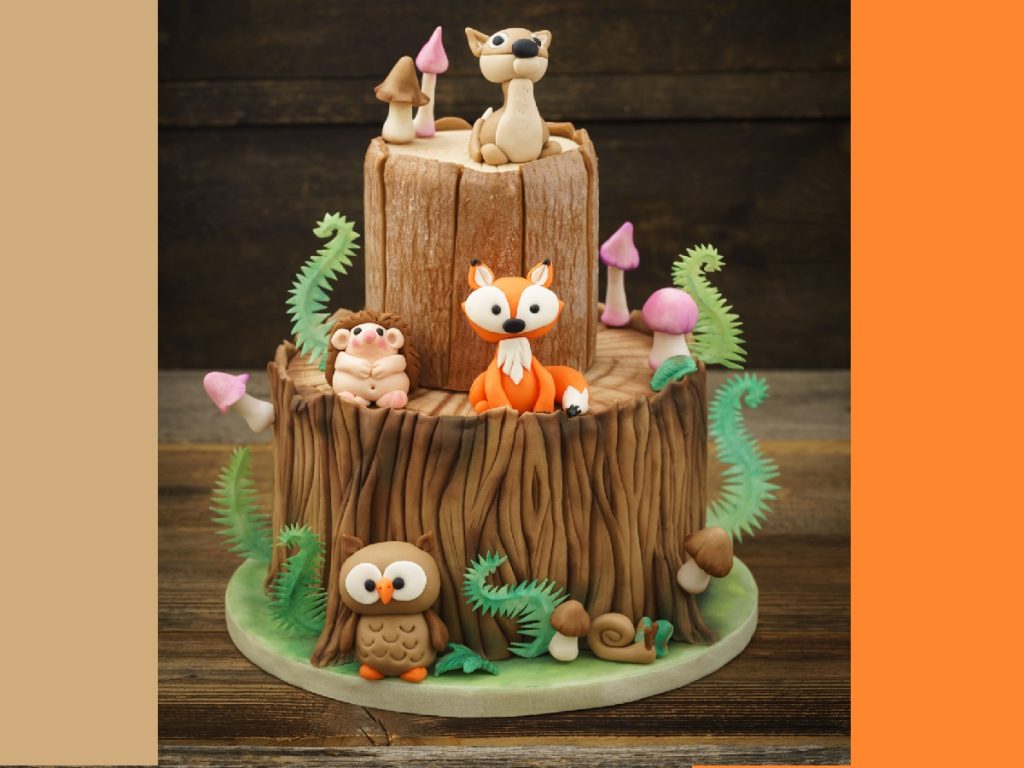 A woodland theme baby shower such as 'Where the Wild Things Are" is a baby shower theme that could be fantastic for both a girl and a baby boy. It can be an excellent idea for a baby boy shower theme to create DIY decorations representing the film. You should pair up some forest animals to add to the cute baby shower theme.