Food is among the essential things you must consider when preparing for a baby shower. There are many things to consider, such as the guests attending, the preferences of the mom-to-be, and the budget.
We're here to offer some baby shower food ideas so you can quickly implement these as early as possible in the planning phase. Hopefully, the final list of food choices will make its way to the tummies and hearts of all the attendees.
What Is the Best Food to Serve at a Baby Shower?
Food choices that are relatively easy to source and prepare are your best bets. They don't have to be extravagant or expensive to be acceptable.
If possible, ask if there are any dietary restrictions as far as the attendees are concerned. If you plan to serve foods with potential allergens, remember to indicate when sending out invitations to give everyone a heads-up on what to expect.
Appetizers and Finger Foods
Baby shower finger foods are always fun, portable, and easy to prepare. Consider baby shower appetizers, such as mini quiches, chicken tenders, steamed dumplings, mini pizzas, crostini, and other bite-sized treats. Fruit and nut salads, spinach salad, chicken salad, deviled eggs, tacos, Caesar salads, meatballs, BBQ skewers, or potato salads are also excellent choices.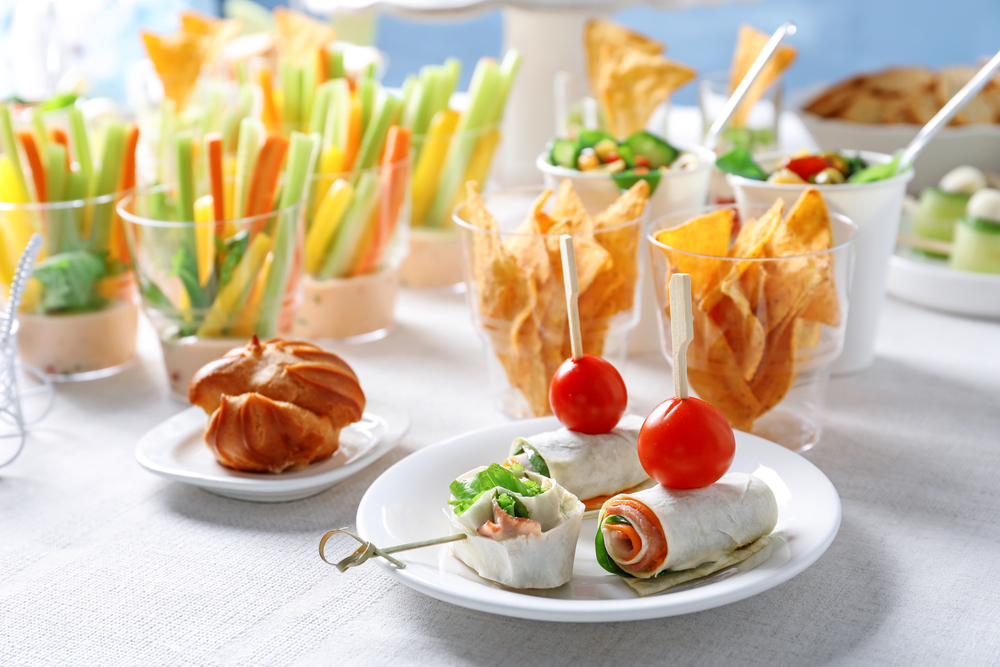 Main Course
If you're feeling a bit fancy, serve a complete meal. Popular choices include lasagna, spaghetti, barbeque ribs, grilled chicken, teriyaki beef, beef stroganoff, and fish dishes. You can also have some traditional recipes on your menu, as long as they're within the attendees' dietary restrictions.
Dessert
Regarding baby shower desserts, cupcakes, pinwheels, cake pops, puff pastry, and mini cakes are ideal. Find yummy flavors that will appeal to the palate of the guests. Possible combinations include chocolate, raspberry, peanut butter, banana, lemon, and blueberry. Alternatively, you could serve desserts like mini strawberry tarts, brownies, and macaroons.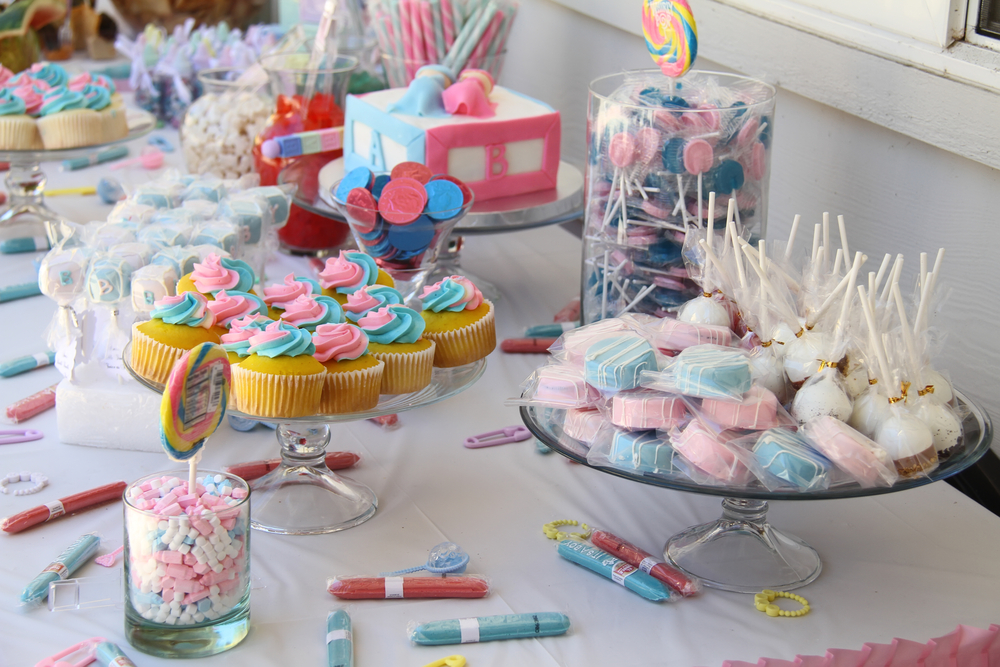 Drinks
Remember to provide drinks to complete the meal. Soft drinks, juice, shakes, and smoothies will be great additions. For those who don't mind an adult beverage, you may include spirits like wine, beer, and champagne, if allowed. Of course, restrict alcohol to those of legal drinking age only.
Are Sandwiches Good for a Baby Shower?
Definitely! Sandwiches are one of the most common options for baby showers. The best thing about sandwiches is that you can adjust them to suit the attendees' preferences.
You can serve classic sandwiches or mix things up with creative flavors. Some tasty fillings you could try include:
Grilled Chicken with Pesto
Go for this one if you want a healthy filling with an added touch of pasta-like flavor. For this filling, you may need a blender to ensure that the ingredients will have a fine texture and be easily spreadable. Your guests are sure to love this simple recipe.
Tuna Salad
Mix some tuna, mayonnaise, cream cheese, and onions, and fill the sandwiches. If you want to add more herbs and spices to the mix, chop or blend them beforehand so the entire mixture will be smooth before spreading to the bread.
Turkey with Cranberry Sauce
Still have some Thanksgiving leftovers? Try this sandwich-filling combo for that quick nostalgic feel. You may either mix them into one spread or have the guests choose one of the two for a personalized experience.
Ultimately, your baby shower food ideas mainly depend on your and the attendees' preferences. Feel free to mix and match the sandwich fillings. You may even have a DIY sandwich bar so the guests can easily customize their food according to their liking.
What Should I Serve at an Afternoon Baby Shower?
For afternoon showers, consider serving light snacks and finger foods. Some of them are:
Mini cheese and cracker platters
Pretzels
Hummus and vegetable sticks
Fruit (such as watermelon for a refreshing touch) and nut platters
What Should I Serve at a Brunch Baby Shower?
Brunch is one of the most popular options for baby girl showers because it allows the guests to enjoy a hearty meal around midday. Possible baby shower menu items include:
Egg dishes, such as omelet, quiche, frittata, and other similar dishes
Bacon, sausages, and hash browns
Sliders
Pastries, bagels, and croissants
Waffles
Fruit salads and smoothies
Crispy tortillas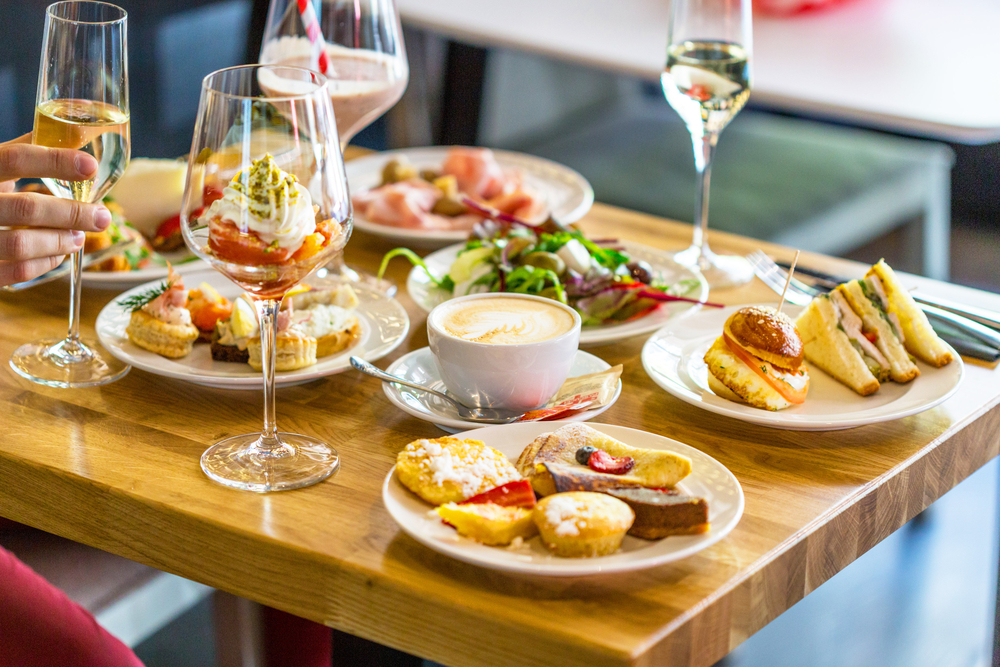 Baby Shower Food Ideas on a Budget
There are several options for baby shower food ideas that will keep the bank intact. Here are some of the affordable and accessible baby shower food ideas:
Chips and dips platters
Cheese bites
Wraps with grilled veggies and cheese
Cupcakes, cake pops, and mini cakes
Tea sandwiches and mini quiches
Chocolate chips
Looking for a guide on creating a full menu for a baby shower? Check out this great article on how to create a baby shower lunch menu.