A baby shower brunch is a sweet way to celebrate mom-to-be! If you're looking for inspiration for a baby shower brunch menu, we are here to help!
What Do You Serve at a Brunch Baby Shower?
There are so many brunch menu options! It can be overwhelming to choose what to serve. If you are hosting a baby shower brunch, here are some food ideas to consider serving.
Coffee
Coffee is a great drink option for a brunch baby shower. You could also create a small coffee bar with a few creamers and syrups if you want to make it extra special for the guest of honor!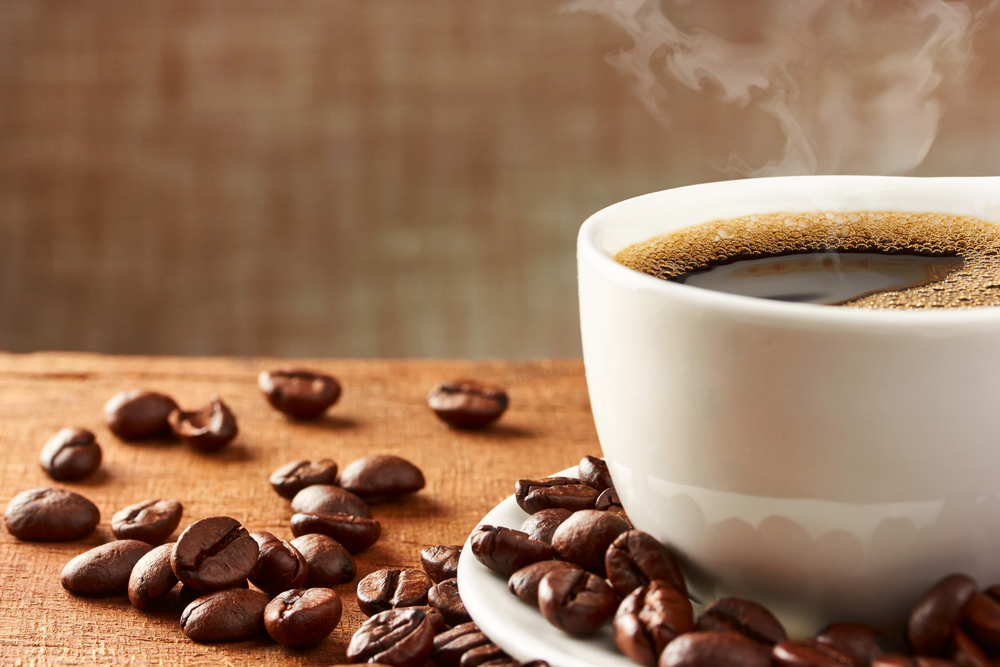 Mimosas
Serve mimosas or a mimosa bar for a fun brunch drink! You can offer orange juice or a variety of other juices at a mimosa bar for guests to choose from. A mimosa bar would also be an excellent way for the mom-to-be to mix up her mocktail.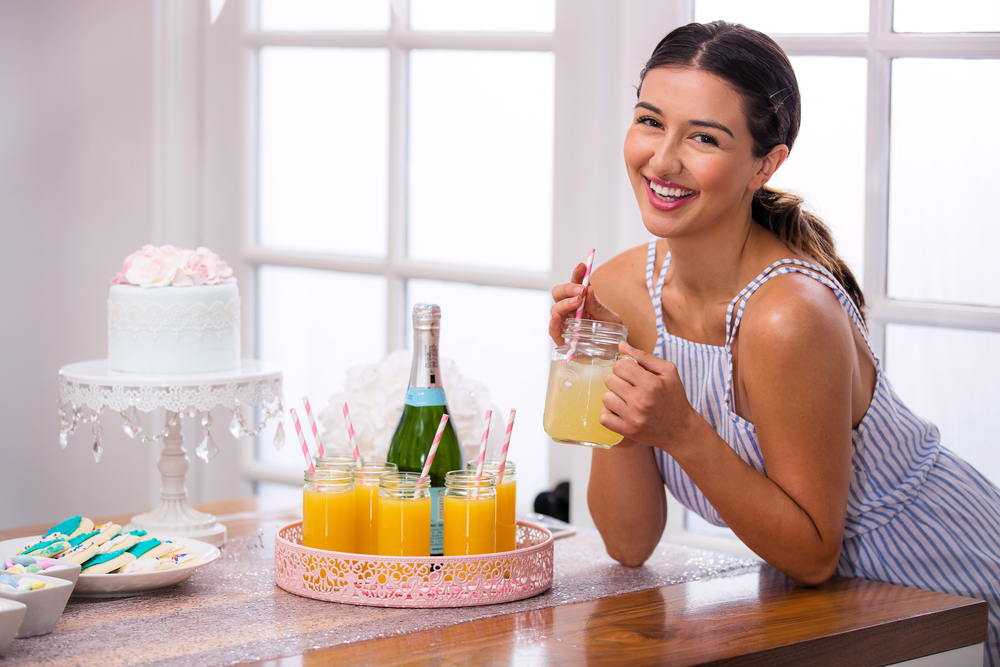 Quiche
Quiche or mini quiches are popular brunch items! You could make a few varieties of quiches – both with and without meat – in case anyone attending does not eat meat.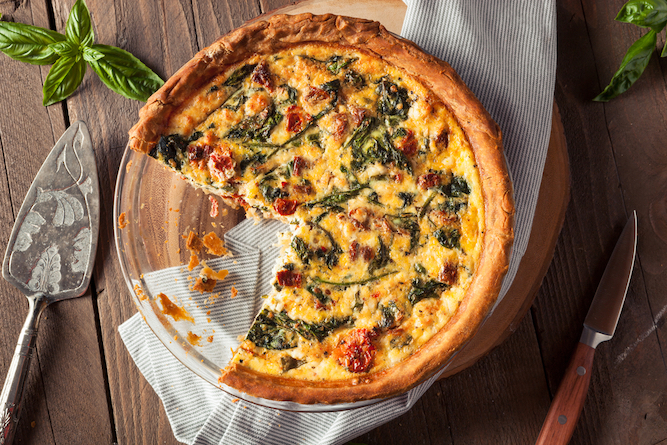 Charcuterie Board
A charcuterie board can have just about anything you can imagine! Create a charcuterie board with cheese, sausage, deviled eggs, pecans, waffle pieces, etc. Be creative!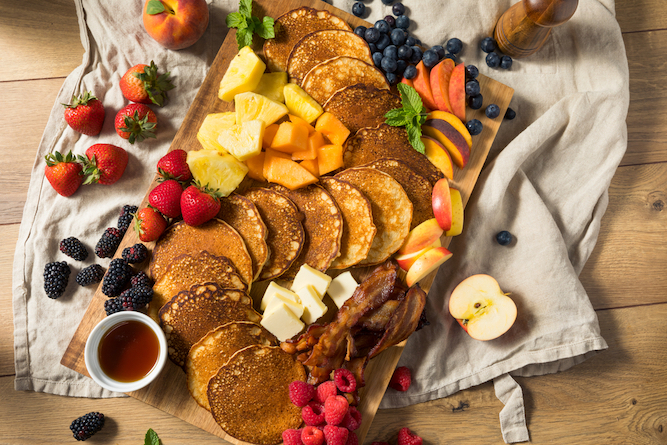 Finger Sandwiches
Another popular brunch menu item is finger sandwiches. You could serve cucumber sandwiches, mini sandwiches, or any finger sandwich.
Fresh Fruit
You can never go wrong with a fresh fruit platter! If you want to be festive, you could use a cookie cutter to cut fresh fruit, such as watermelon, into various shapes, like baby bottles!
Bagels
Bagels and cream cheese are an easy addition to any baby shower menu. You can cut the bagels into smaller, bite-sized pieces to allow guests to sample a few different kinds of bagels.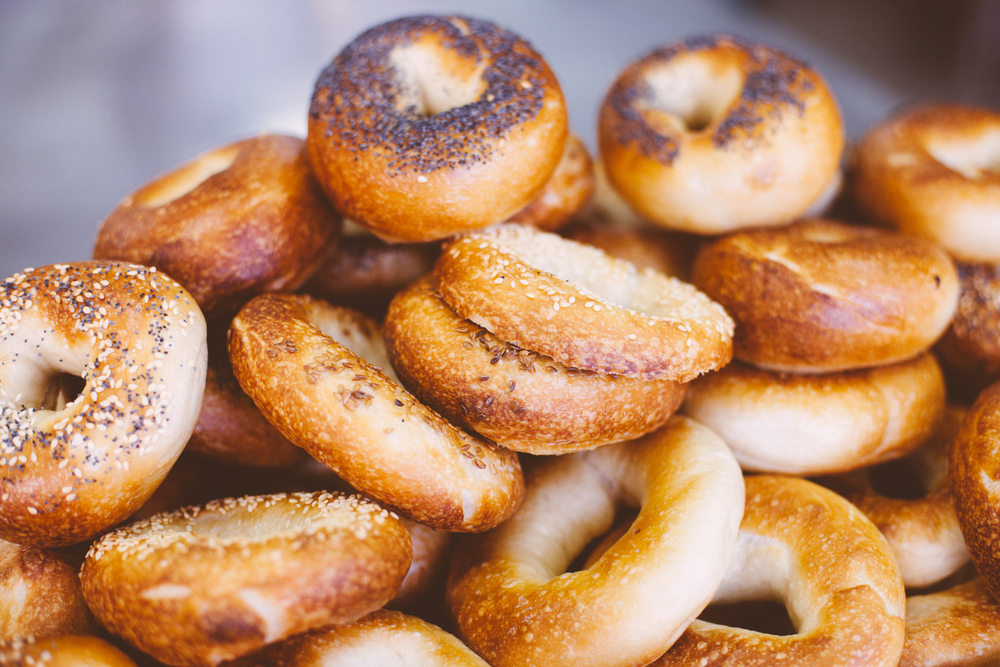 Breakfast Casserole
A hearty breakfast casserole with eggs and hash browns is great for a crowd! Depending on what you choose to serve, you could whip up a few breakfast casseroles so that guests have a few options!
You can find plenty of great casserole recipes online for free. Find something that you can easily customize in order to provide options for your guests' preferences and dietary needs.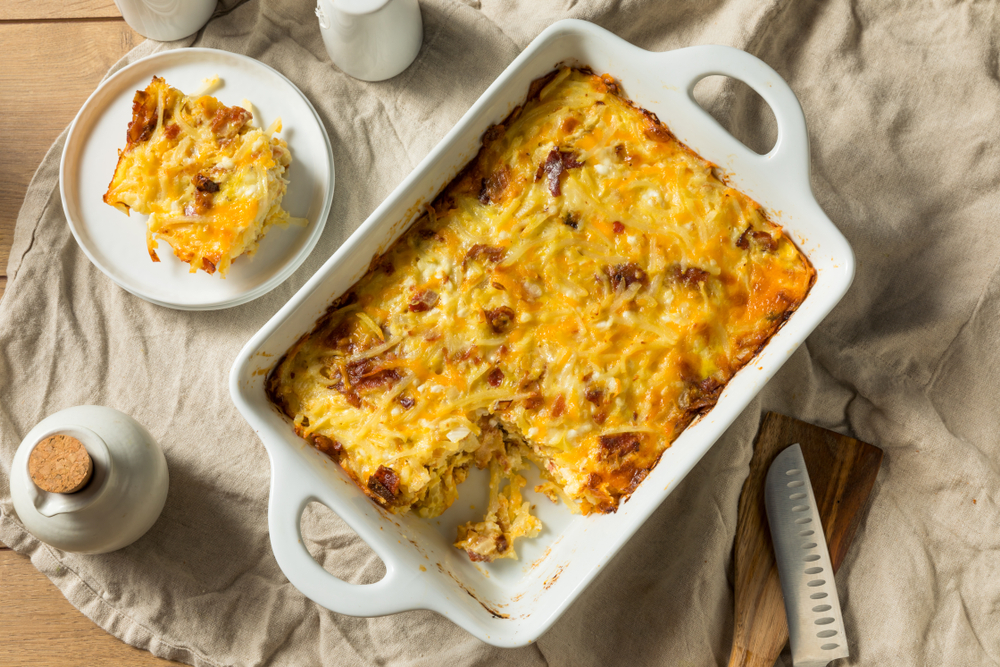 What Is the Difference Between a Brunch and a Lunch?
Brunch is typically a combination of breakfast and lunch and is served later than breakfast but before lunch. Lunch is a mid-day meal that typically does not include any breakfast foods.
How Many Dishes Should You Serve for Brunch?
You should serve 3-5 dishes for brunch. It would be a good idea to serve one dish with eggs, one heartier meal option, and a few lighter options. You could also serve a brunch buffet with a few more options.
Do You Serve Cake at a Brunch Baby Shower?
You can certainly serve cake at a brunch baby shower! It is tradition to serve cake at baby showers no matter what time the shower is. You could serve cupcakes or cake pops as an alternative to cake.
What Are Some Baby Shower Brunch Menu Ideas?
As you plan your baby shower brunch, you may look for recipes, popular brunch dishes, and dessert options. Keep reading to get all the information you need!
What Is the Most Popular Brunch Dish?
One popular brunch dish is french toast! Consider serving french toast sticks when serving french toast for a crowd. This is an easy way to turn french toast into finger food and make it easier for guests to eat and easier for you to serve.
What Are Some Good Desserts to Serve at a Brunch Baby Shower?
You still need desserts at a brunch baby shower! Here are some dessert brunch ideas to satisfy your sweet tooth.
Donuts
Puff pastries
Tarts
Croissants
Cinnamon rolls
Scones
You can also serve traditional baby shower desserts like cake, cupcakes, pops, etc. You can discuss this with the mom-to-be to see what she expects or has in mind for dessert options.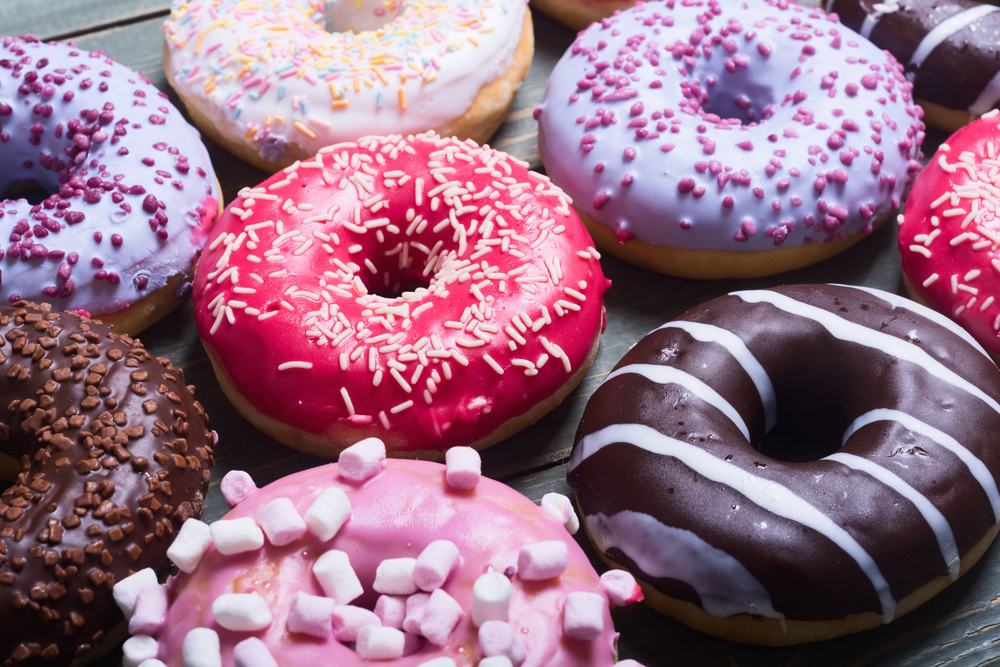 How Long Should a Baby Shower Brunch Be?
A baby shower brunch should be about 2 hours in length. This should allow guests to eat, play games, socialize, and open gifts.
How Much Should You Spend on a Brunch Baby Shower?
The average baby shower can range from $100-$1,000. Many factors come into play when determining the cost of a baby shower. It depends on how many people attend, what you serve for food, games, prizes, etc.
There is no set amount that you are required to spend on a brunch baby shower. Pick a budget you can afford, and then stick to your budget. If you are hosting a large baby shower, consider asking a few people to bring a dish to pass to alleviate some of the cost.
Looking for other ideas for a baby shower menu? Check out these great ideas for a baby shower lunch buffet menu!