A baby shower is only complete with great desserts! If you are hosting a baby shower, you may be looking for inspirational baby shower dessert ideas, because it can be overwhelming to figure out what to make for dessert. We are here to help!
Do People Have Cake at Baby Showers?
Yes, there typically is cake at baby showers. However, suppose the mom-to-be prefers cupcakes, brownies, cheesecake, or another dessert. In that case, it is acceptable to have another dessert option instead of cake at the baby shower.
What Dessert Should You Have at a Baby Shower?
There are so many options for dessert at baby showers! If you need help narrowing down dessert ideas, consider a dessert bar and offer a few different dessert options. Check out some of these ideas for your dessert table.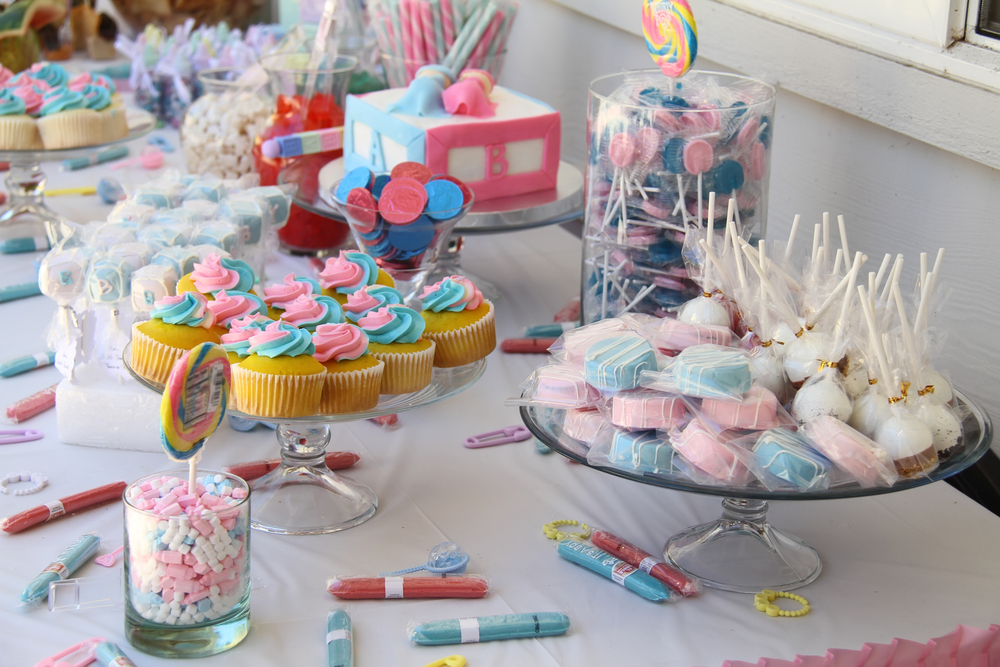 Cakes
There are so many festive baby shower cakes that you can choose! When deciding how to decorate your cake, be sure to consider the theme of the shower and choose something that will fit with the rest of the party's decorations.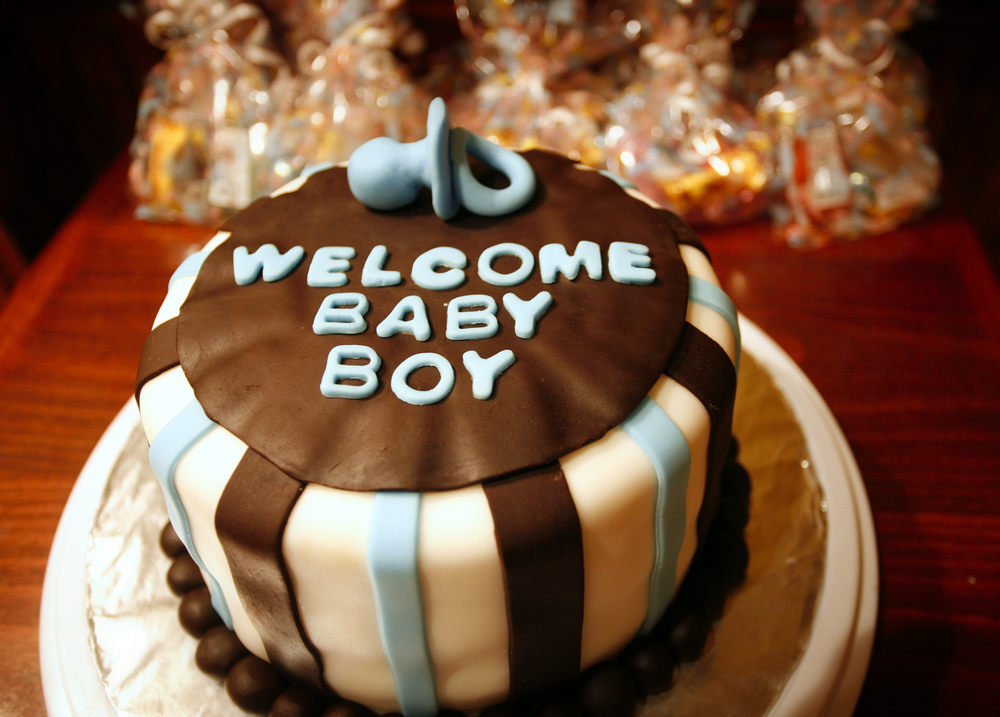 Onesie Cake
You can make a onesie cake with any cake flavor. You can make this cake by cutting a sheet cake into a onesie shape! You can decorate these cakes with frosting and sprinkles to look just like a baby onesie.
Pro Tip: Find out what type of frosting (buttercream, cream cheese frosting, etc.) the Mom-to-be prefers and use that frosting option.
Baby In The Belly Cake
If you want a cake that is the star of the show, this is the cake you need to make! Bake this cake to look like a pregnant belly with a baby inside.
Cake Pops
Cake pops are a fun, sweet treat. You could make cake pops to match the theme of your baby shower. For example, if the theme is "Little Princess," you could make pink cake pops and add edible sparkles or sprinkles.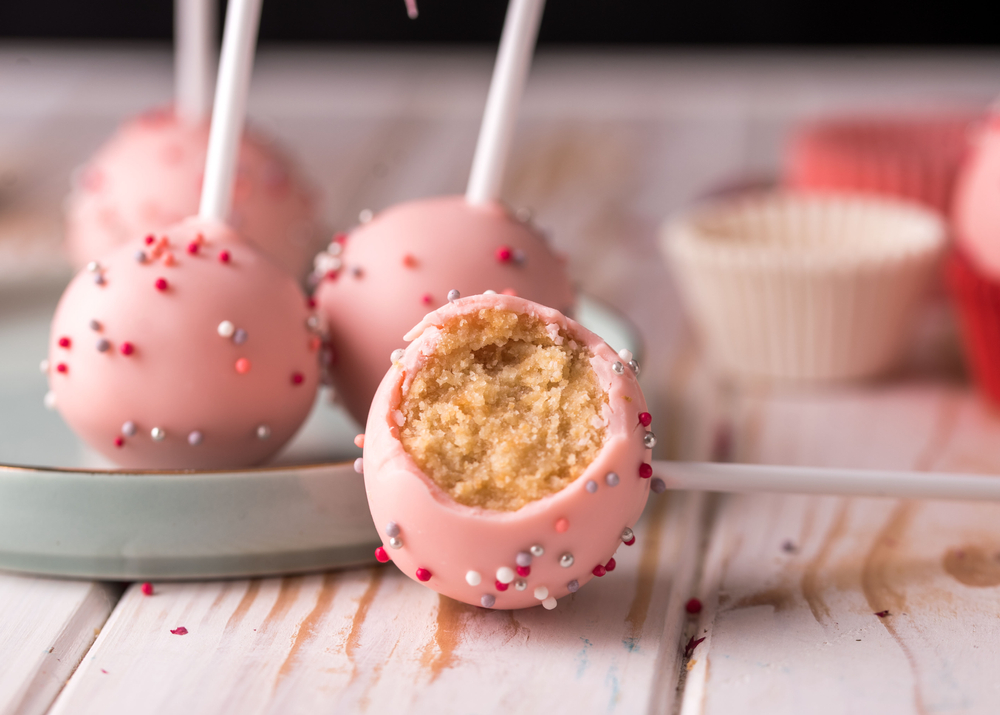 Tarts
Fruit tarts are a baby shower treat! Here are a few ideas for baby shower tarts.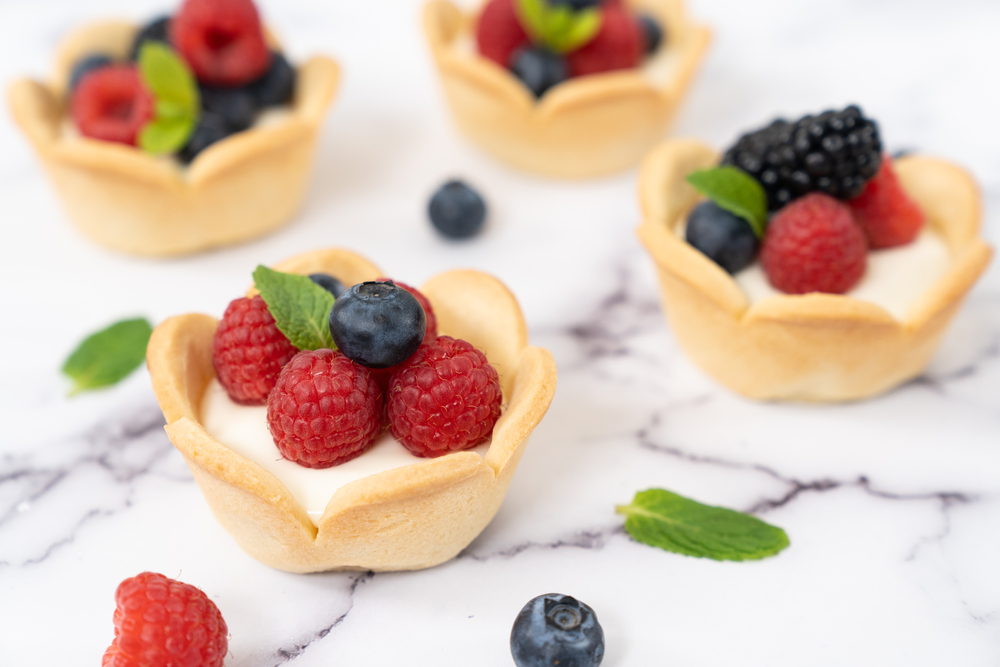 Diaper Strawberry Tarts
Diaper strawberry tarts are diaper-shaped tarts! You can quickly whip up diaper tarts with a store-bought pie crust and strawberry jam.
Fruit Tarts
Make mini fruit pizza cups! Mini desserts are always a guest favorite! You can make mini fruit pizza cups easily using a muffin tin.
Donuts
If the mom-to-be is a donut lover, there are tons of fun donut-dessert ideas.
Donut Wall Or Donut Stand
Please keep it simple and put donuts on display on a donut wall or donut stand. You can find a donut wall on Etsy or make your own!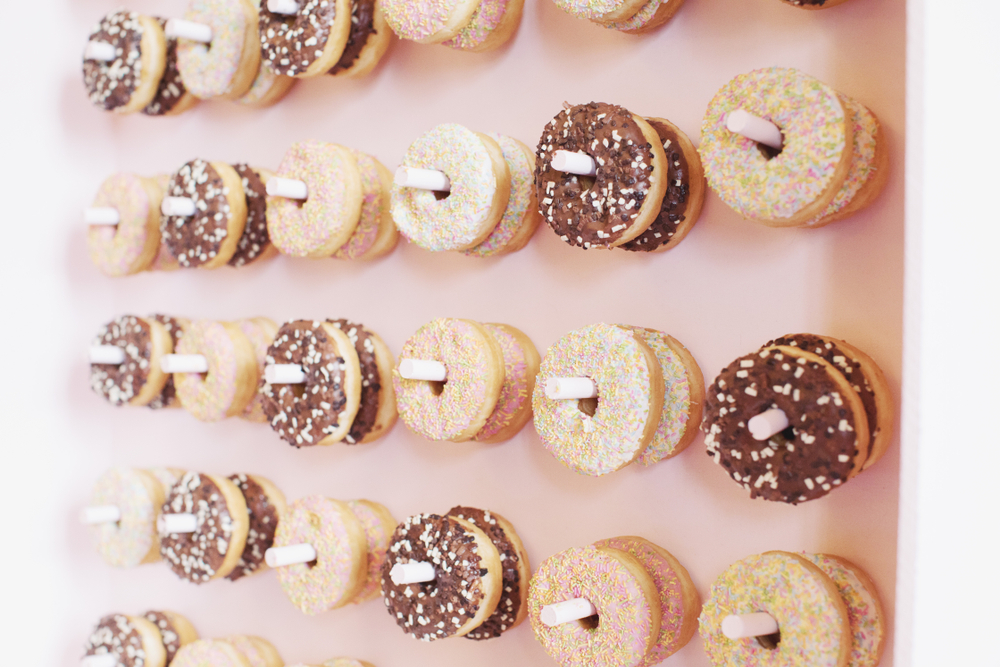 Donuts With Pacifiers
You could purchase glazed donuts and pacifiers if you want another donut idea. Add pacifiers to the hole of each donut.
Cupcakes
Cupcakes are another great option for the dessert table!
Mini Cupcakes
Mini cupcakes are always fun! You could make mini cupcakes in any cake flavor and frosting and use colors from the baby shower theme too.
Themed Cupcakes
You can also make regular-sized cupcakes and stick to the baby shower theme for decorating them! For example, suppose you have a jungle-themed baby shower. You could make cupcakes with green and white frosting and add cupcake toppers with jungle animals!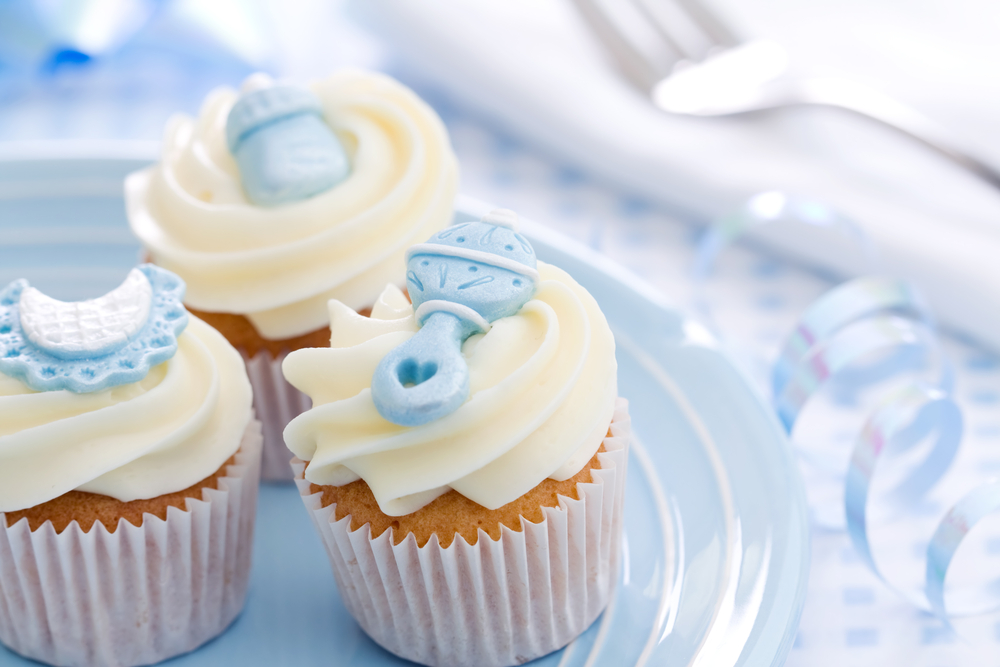 Brownies & Bars
If you have a large baby shower, consider asking a few people to bring desserts to help out. It would be super easy to assign a brownie or bar recipe to a handful of people!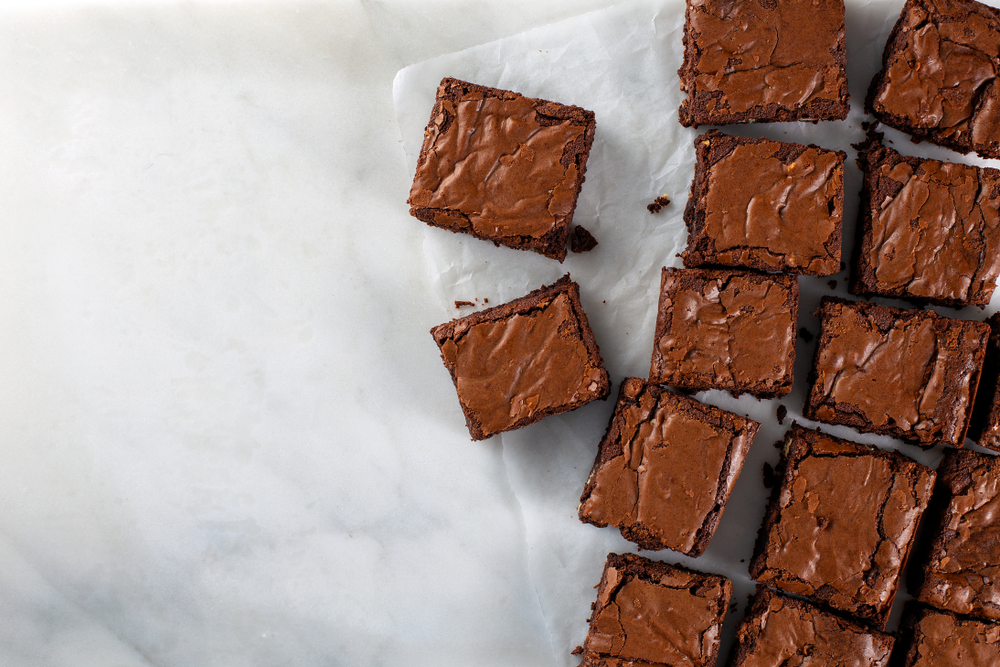 Pink Velvet Cheesecake Swirl Brownies
Make extra special pink velvet cheesecake swirl brownies for a baby girl's baby shower. These brownies are sure to be the baby shower dessert table star!
Lemon Bars
Lemon bars are a fun, fruity bar option! For an extra special touch, add a banner or topper to the pan of lemon bars specifically for the baby shower.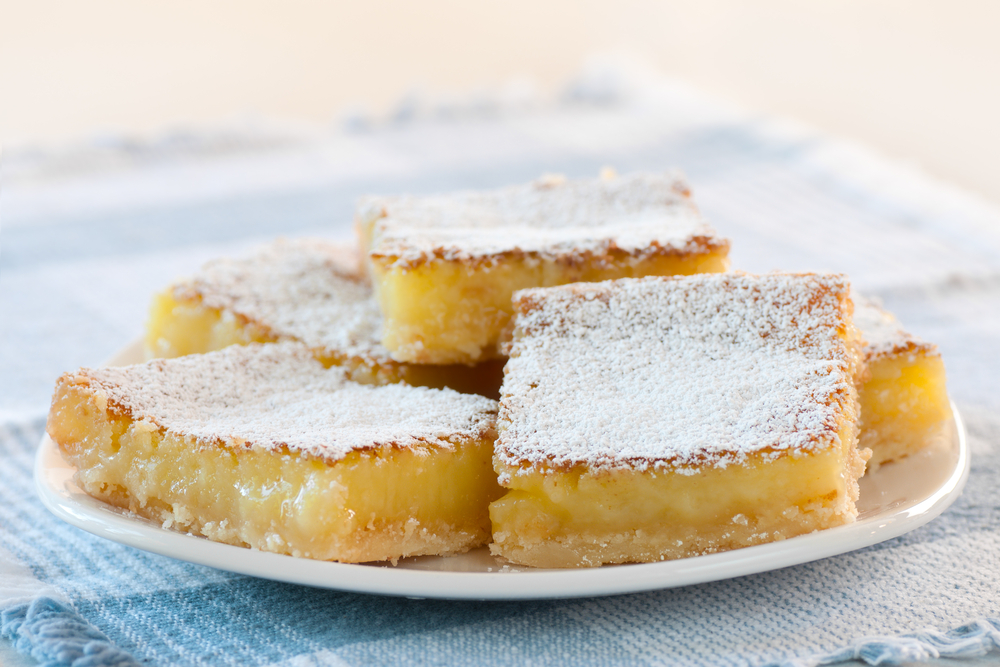 Peanut Butter Brownies
For another twist on traditional brownies, consider peanut butter brownies! These are a decadent, fudgy treat.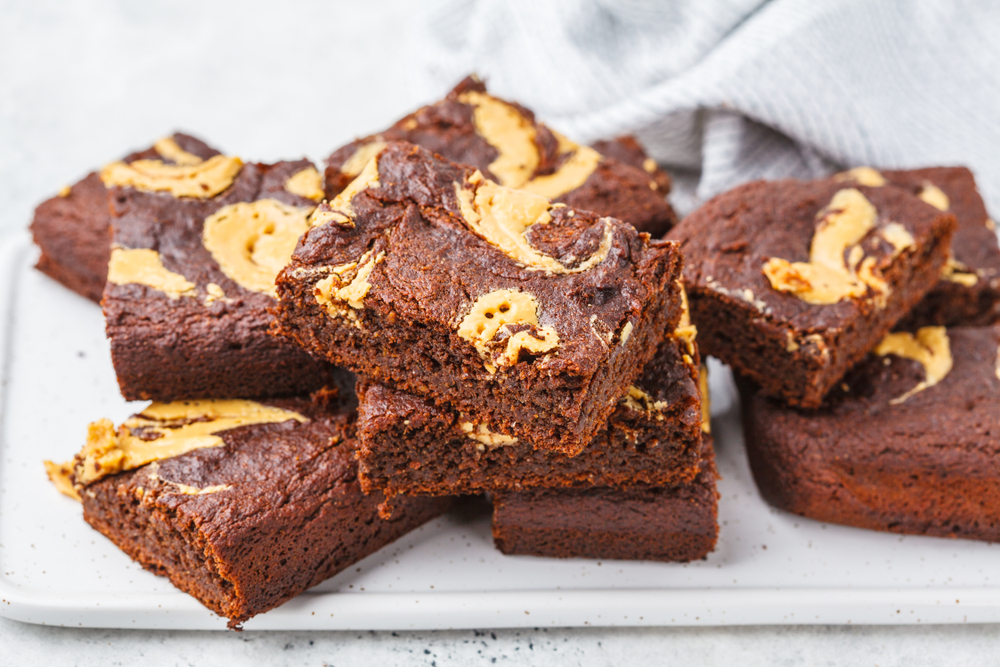 No-Bake Dessert Ideas
If you are looking for easy baby shower desserts, consider no-bake dessert ideas.
Ice Cream Cake
Ice cream cake is always a hit! If you are hosting a summer baby shower, serving an ice cream cake may hit the spot for your guests.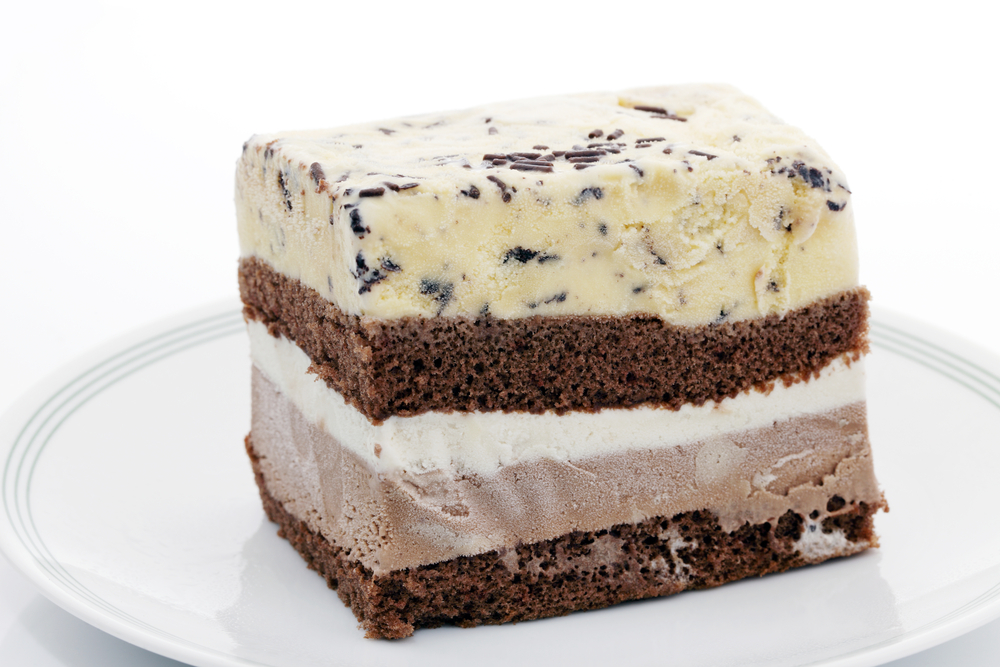 Ice Cream Bar
Make all of your guests happy with an ice cream bar! Serve a few flavors of ice cream and then have a variety of toppings. Order local custard or gelato for a unique ice cream bar. Here are some ideas for ice cream toppings:
Chocolate chips
Oreo cookies
Hot fudge
Caramel
Whipped cream
Sprinkles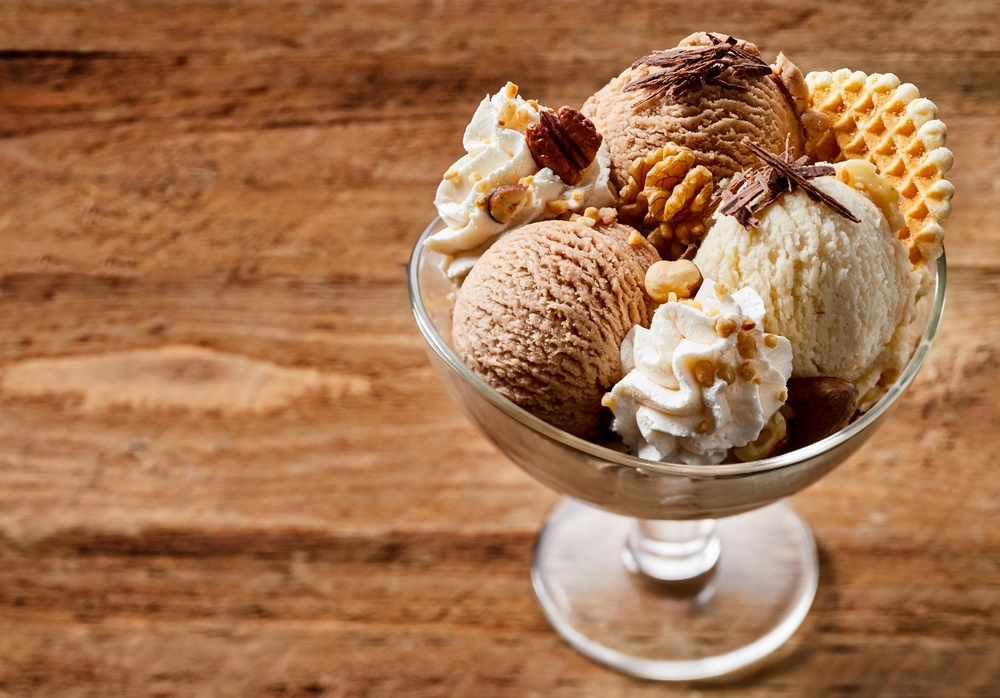 What Dessert Goes Best with a Fruit Salad?
A cheesecake pairs perfectly with a fruit salad. Guests could even top their cheesecake with a bit of fruit from the fruit salad if they desire!
What Is Baby shower food?
Serving light snacks or appetizers, desserts, and drinks at a baby shower is customary. Depending on the time of day of the shower, consider a light brunch or light meal if you want to offer more food.
There are so many more options for baby shower desserts, but we hope it gave you some inspiration for yummy baby shower treats! For more baby shower dessert ideas, check out our guide to baby shower cupcakes.