You've recently learned that you're expecting your bundle of joy, and you're bound to hold the little bub in your arms after a few months.
Everyone expects you'll throw a baby shower, but you may prefer something less involved. So, we've come up with some possible baby shower alternatives to traditional ones.
What Is the Purpose of a Baby Shower?
A baby shower is a party for expectant parents or parents-to-be to celebrate and show off the fantastic bundle of joy on its way.
Is It Okay Not To Have a Baby Shower?
In the same manner that not everyone has the same sets of preferences in many things, it can go a similar way when it comes to baby showers.
To sum it up, yes, it's okay! You're not obliged to have a baby shower. If a baby shower isn't your thing, you can consider its alternatives.
What Are Some Baby Shower Alternatives?
Baby Shower Tea Party
Instead of organizing a traditional baby shower, you can create a more sophisticated atmosphere by having a baby shower tea party. Serve Victorian finger sandwiches and cupcakes and play calming classical music in the background.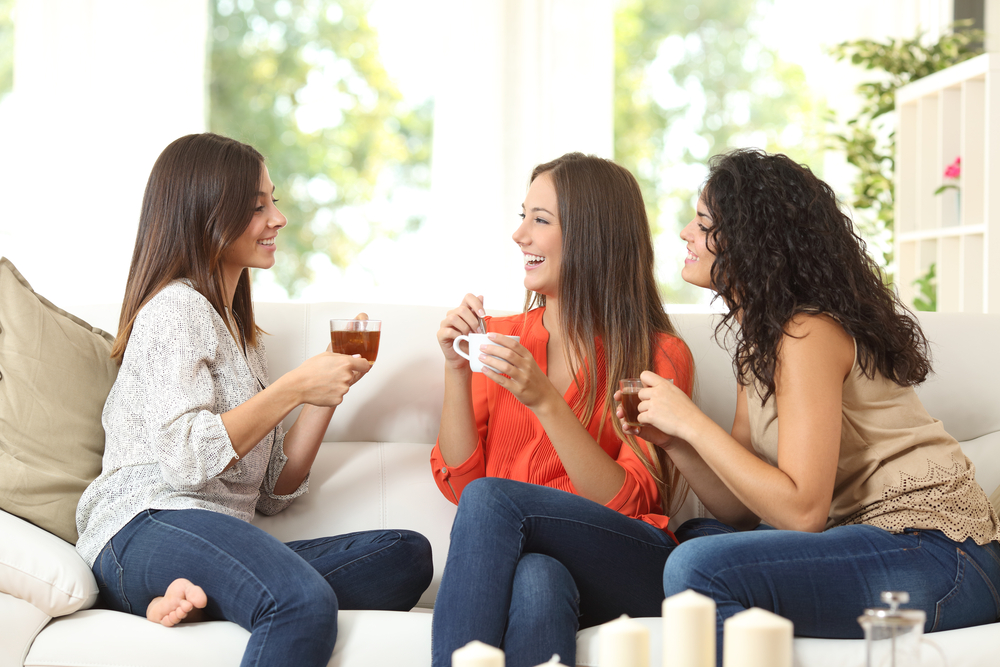 Blessingway
This one is often a more spiritual event for the expecting mother. Friends and families gather around her to celebrate the new baby's arrival. There will likely be some meditation and rituals that can bring some light and positive energy into the room.
Evening Out
What better way to spend time with your closest friends and family than by going out for a fun night? You can go to a restaurant, watch a movie, or stroll around the park.
Baby Shower Picnic
Who doesn't love a picnic? Invite some friends, set up a blanket at your local park, and enjoy the evening with conversations and laughter. Don't forget to bring the food!
Virtual Baby Shower
Thanks to the wonders of the internet and technology, you can have a baby shower even if all the guests can't physically be in the same room. Invite your friends for a virtual hangout on Skype or Zoom and celebrate the making of your new family at home.
Baby Sprinkle Party
It's like a mini version of a baby shower where the guests can still bring small gifts but nothing too extravagant. This party can be held weeks or months before the baby's arrival to provide mom-to-be and baby with the much-needed stuff.
Donor Party
A simple donor party is a low-key option if you're expecting a second or third baby. Instead of asking for gifts, you can ask for donations for the upcoming baby and can make sure that the newborn is sent home with all the essential items they need.
Picnic/BBQ
If you're expecting sunshine on baby shower day, you can try throwing a picnic or BBQ instead! Set up some outdoor baby shower games and activities, and ask your guests to bring a dish or refreshment of their choice. This way, you can have the baby shower without feeling overwhelmed or needing all the fanfare.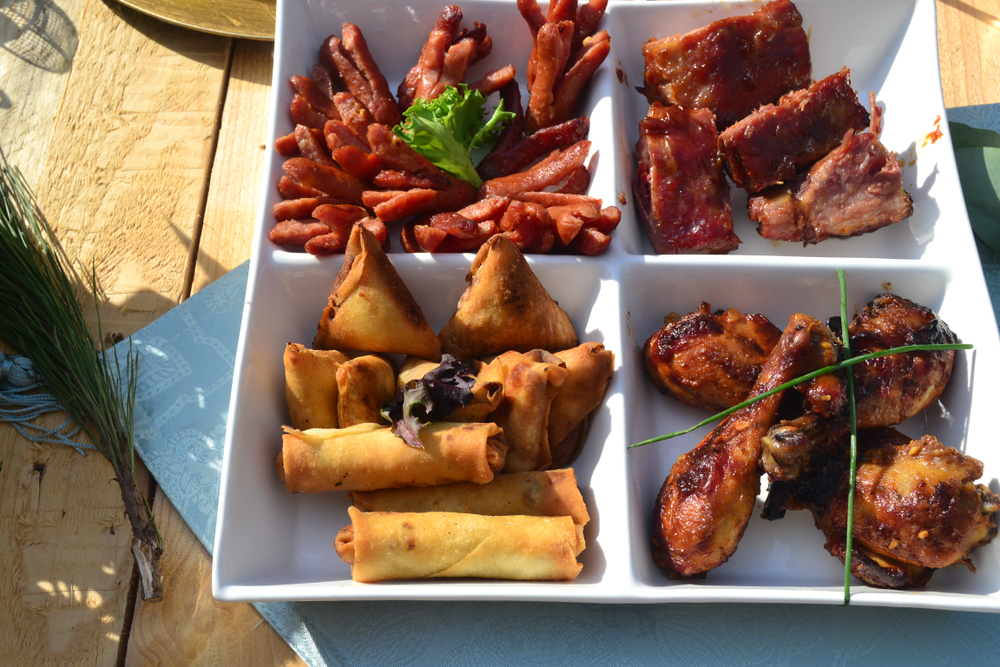 Support Group
You can opt for setting up a support group or club for other expecting moms. You can hold the group throughout pregnancy and even after the little one's birth. Have some potluck dinners and invite other expecting moms in your community to join in.
By doing so, you can support each other and collaborate on baby shower ideas that could help each of you with your pregnancy.
What Are the Different Types of Baby Showers?
Co-Ed Baby Showers
This type is perfect for families who usually get together and prefer a similar approach to both genders. Dads are also included in the activities, conversations, and gift-giving.
If you're interested in a co-ed shower, be sure to check out this great guide on how to throw a co-ed baby shower.
Surprise Baby Showers
This type of baby shower is perfect for friends or loved ones who prefer to surprise the couple. If you're going for this one, make sure to be discreet.
Gender Reveal Baby Showers
Gender reveal baby showers are an excellent way for parents and their circle of friends to discover the gender of the incoming baby.
It's common for couples to hide the baby's gender throughout the pregnancy. So when the shower arrives, it's a fun and exciting way to unveil gender using some fun ideas and games.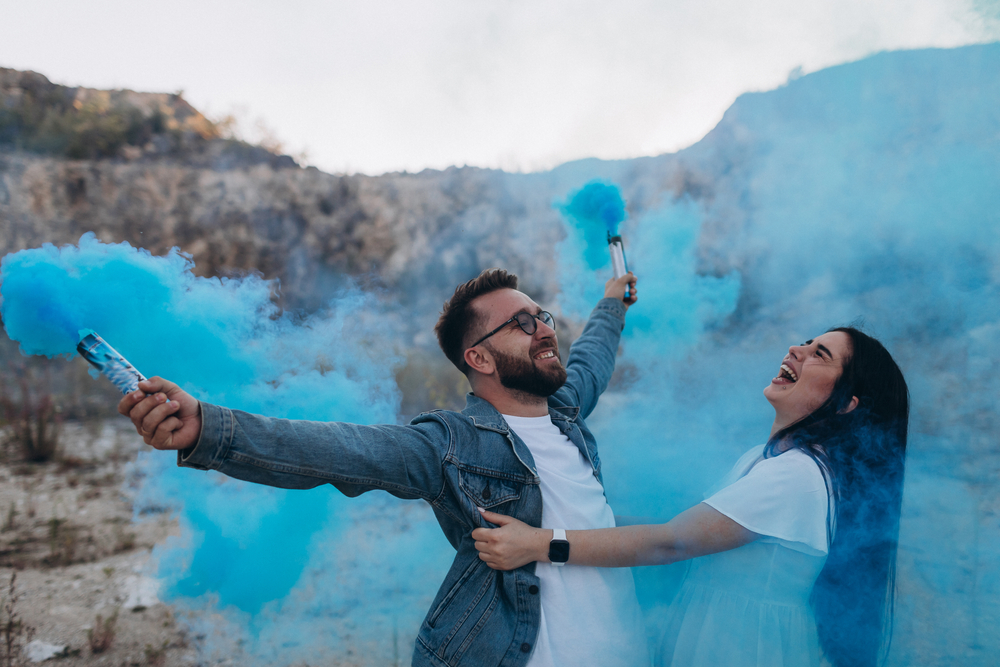 Open House Baby Showers
With this type of baby shower, guests are expected to come and go for a smaller crowd. The event is usually open for about three to four hours. It serves as a come-and-go type of event.
Drive-By Baby Shower
Suppose you're not feeling too up to going out and having an in-person traditional baby shower because of the pandemic. In that case, a drive-by baby shower is the perfect alternative baby shower idea.
All your guests need to do is come over to the house, stay in their cars, and celebrate with you and the other family members.
No matter how you celebrate the diaper-related occasion, make sure you're surrounded by people you love and care for the most. After all, that's what matters the most.