Expressing your gratitude to those who sent lovely gifts for your upcoming baby should be one of the priorities you must consider after the baby shower. It may sound like an extra chore to finish, but rest assured, sending a thank you card can help forge a better relationship.
Should You Send Thank You Notes for Baby Shower Gifts?
You should always send thank you notes for baby shower gifts. Be sure to word your letter depending on your closeness to the person who gave the generous gift. This sentiment doesn't just apply to verbal communication; expressing appreciation through a handwritten note helps your guests feel acknowledged for their kindness.
The effort it took for them to buy, wrap, and send a baby gift should not be taken for granted, hence the importance of sending a thank you note.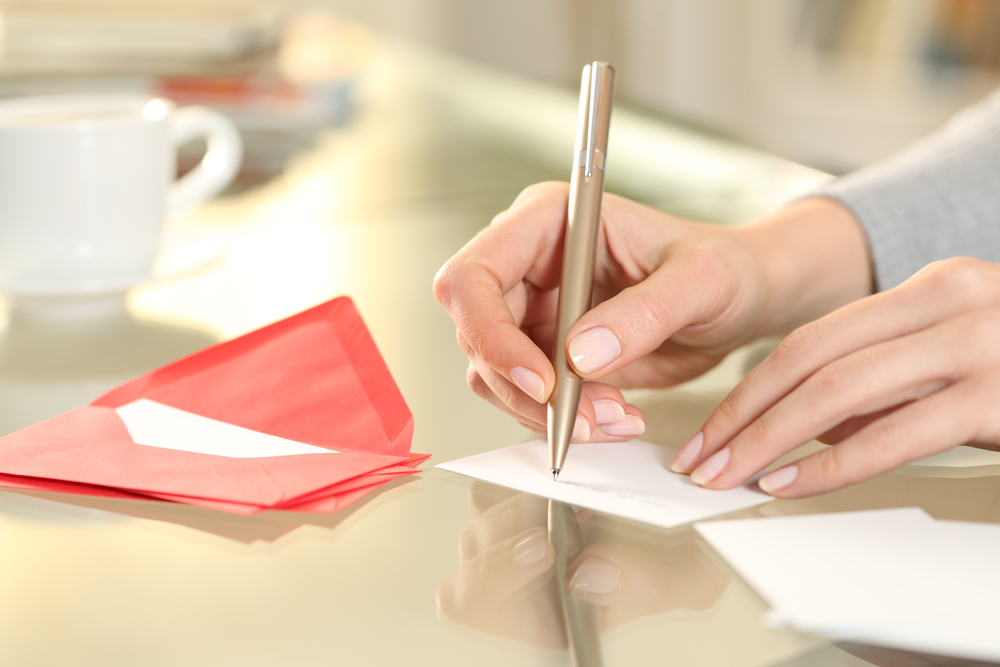 What Do You Say in a Thank You Card for a Baby Shower Gift?
If you want more structure than the usual "thank you for your gift, "you need to consider which aspects you want to emphasize when writing a letter. Consider including some of these elements:
Who you're thanking, and your relationship with the person
Why you love the gift
How the gift can help you in your journey to parenthood/how it can impact your little one
How you're feeling about everything related to the upcoming baby
Other things you want to tell the person that isn't yet in the elements mentioned
A Simple Outline for Your Baby Shower Thank You Card
Unlike other letters you may have crafted, baby shower thank-you letters can be casual. But it's still nice to make sure you got everything covered, as far as relaying the things you want to say are concerned.
Begin with a Greeting
How do you address the person when you're talking to them face to face? If you're unsure how to go about it because the recipient is not one of your close friends or loved ones, go for "Dear, [name of the person]."
Acknowledge the Specific Gift
Sincerely thank the person for sending the gift. Talk a little about why you love it and how it will impact the upcoming perfect baby.
Emphasize Gratitude for Their Generosity
Make sure to add a line about how you appreciate the thought and effort put into it. You may also thank the person for spending time with you during the baby shower if they attended the event.
Make it Personal
You can also add a line or two about your plans for the baby or anything personal you want to add and are willing to share with the recipient.
End with a Warm Closing
Wrap it up with a warm and sincere closing statement. This closing can be anything from "With love and appreciation" to a simple "Thanks again."
Baby Gift Thank You Wording Example
Your thank you letter should contain details about the gift and why it was meaningful. You can customize the message depending on your relationship with the gift giver.
Here's a sample of a special thank you note wording:
Dear [Name],
We can't wait to meet our new baby soon! We appreciate your time in picking and handing us your thoughtful gift. Onesie is something that the baby can wear comfortably as [he/she] continues to grow each day. We sincerely appreciate your thoughtfulness and kind gesture for our [baby girl/baby boy]. We're lucky to have you in our lives, and we're thankful you're always there when we need advice or warm virtual hugs.
Talk to you soon,
[Your Name]
Of course, this letter still sounds too generic, so you may tweak this to make it more personalized to the recipient. Don't be afraid to express how you truly feel, especially if you're close to the letter's receiver.
Baby Shower Thank You Note Etiquette
Below are some thoughts and pointers to consider when sending out thank you notes post-baby shower.
How Soon after a Baby Shower Should I Send out Thank You Cards?
Ideally, you should send the letters within three days of the baby shower. Your guests will appreciate an acknowledgment shortly after the event, so be sure to send these cards out within a month after the shower.
Do I Need to Write Handwritten Notes?
Not necessarily, but it's relatively easy to create computer-generated letters, so going for handwritten notes makes things more personalized. It gives the receiver the impression that you went the extra mile to thank them for what they gave you during the baby shower. 
If you're having difficulty creating handwritten notes, consider hiring someone to do it for you.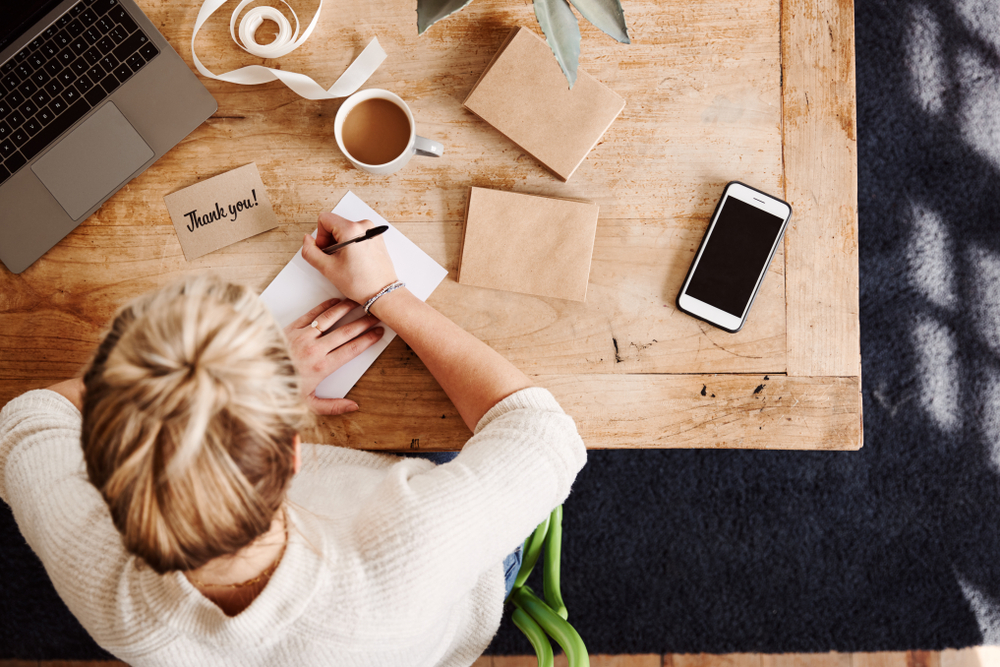 What Do You Say When You Don't Want to Thank Someone for a Baby Shower Gift?
Offer a generic response for people you're not close to, but remember to highlight the thought and effort they put into the gift. Your thank-you note should express gratitude, even if you do not have a close relationship with the person who gave you the gift.
How Do You Thank Someone for a Cash Baby Gift?
You can thank people for cash gifts and gift cards just like any material items by simply emphasizing the generosity they put into it. If you want to elaborate on your gratitude, go the extra mile and tell them what you plan to do with the money.
Looking for more ways to show your appreciation to your baby shower guests? Check out these great ideas for baby shower favors.