When you're attending or hosting a baby shower, it is always good to help prepare new parents for what lies ahead of them. It shouldn't only be the baby you are celebrating on this day; the mom deserves to receive all the love and care she should get on this day and the days beyond that. 
So, if you're attending a baby shower and have no idea what to get, we've provided a list of items that will bring joy or comfort (or maybe even both) to the mom-to-be.
Should Baby Shower Gifts Be for Mom or Baby?
There's no hard and fast rule when giving the best baby shower gifts for a baby shower. You may either get a gift for the mom or the baby. If you can, and you want to, you may even get both.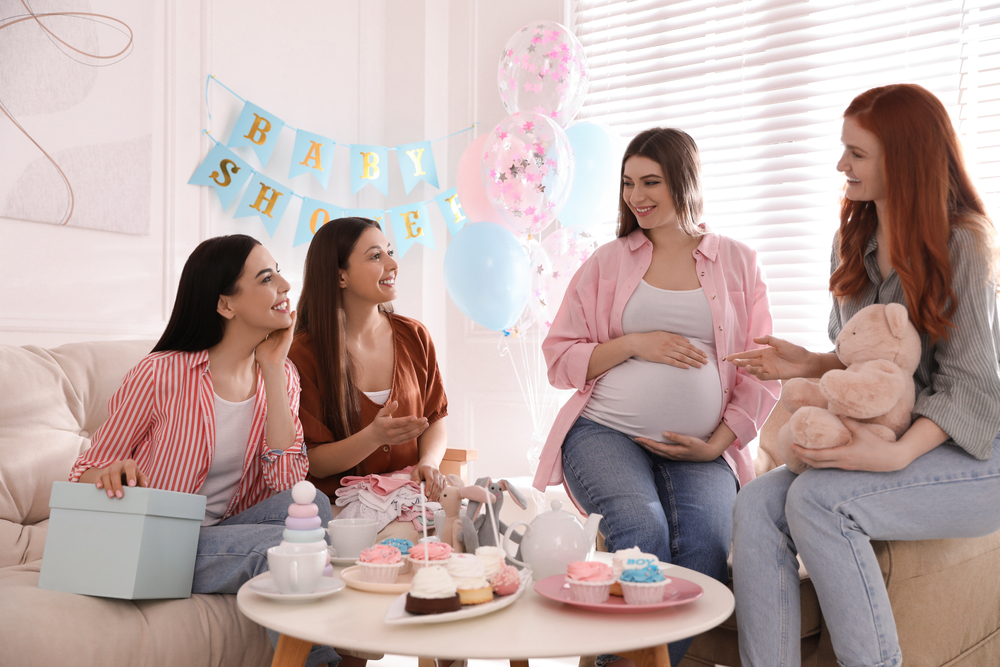 What Can You Get the Mom for a Baby Shower?
Before you get anything for the mom-to-be, ask this simple question: What does she like? If you're in a close relationship with the recipient and talk frequently, this may be an easy question to answer. Base your gift on your answer.
On the other hand, if you're not close to the person, you may ask around or check out her social media profiles to get some baby shower gift ideas. You may also refer to the list below for additional gift ideas:
Pampering and relaxation gift basket
Massage voucher
Comfort foods subscription
A warm, cozy robe
Custom engraved necklace
Journal on her journey (not just as a mom but as a person overall)
Pillow and pillowcase set
A pair of sweatpants, slippers, and comfy socks
A personalized mug she can use during her busy days
What Are Some Practical Baby Shower Gifts for Moms?
If you're afraid your gift will get chucked in the garbage after you've attended the baby shower, we have some especially practical ideas for you.
Refer to this list for more ideas:
Amazon gift cards/Amazon cards to a baby store
Clothing and accessories like sleepwear and breastfeeding tops or dresses
Bath items
Diaper bag
Essential oils
Breast pads and milk storage bags
Maternity pillow
Hot and cold compresses
Basket of lactation treats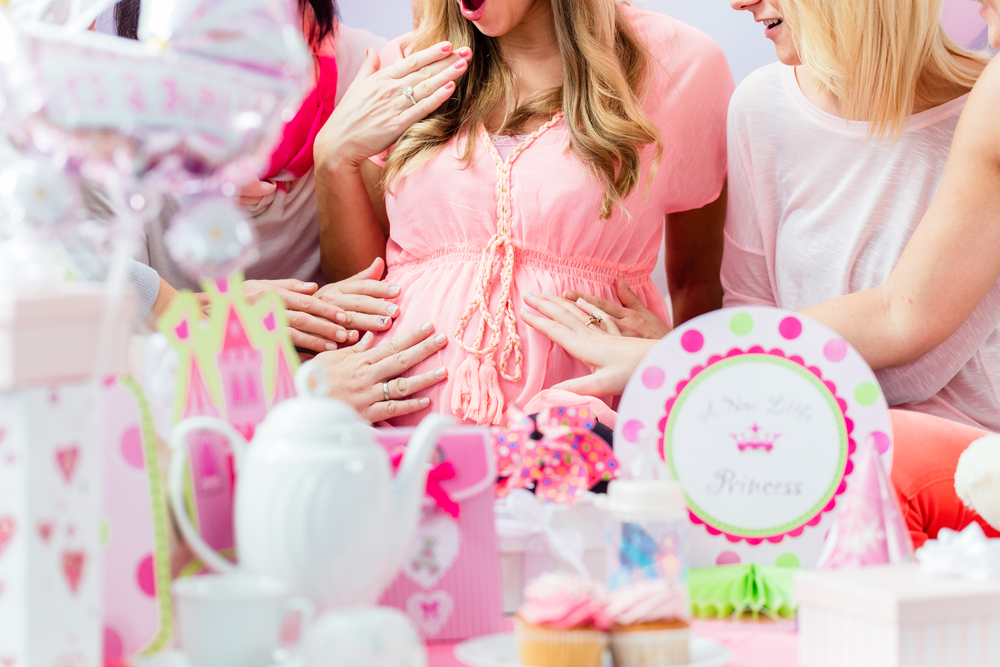 What Do New Mothers Need the Most?
In case you're still in a slump and don't want to get gifts based on the ideas above, maybe you can use the list below to get more insights on unique gifts to get based on what new mothers need as soon as the baby arrives:
Rest and sleep
Support system
Nutritious, balanced meals
Help with childcare
Emotional support
Safe space (both mental and physical)
Time for reflection, relaxation, and connection
Physical and mental health maintenance habits, such as exercise and meditation
What Are Standard Baby Shower Gifts for Mom?
If you're looking for a classic or standard baby shower gift for the expecting mom, you can go for stuff that will not go out of style and remain practical to use even for years. These include items such as:
Clothing and baby care accessories like a nursing cover or poncho, nursing bras, tank tops, sleepwear, snuggle or swaddle blankets, bibs, onesies, and baby gowns
Baby registry items, such as a stroller, pacifiers, teething-related items, high chair, sound machine, car seat, caddies, and baby carriers
Grooming products and accessories like a baby bathtub, hair brush, nail clippers, and silicone bath toys
Books and guides about parents-to-be and being a new mom, especially during the first year or "fourth trimester."
What Are Creative Baby Shower Gifts for Moms?
If you want to get something that your recipient doesn't expect, you can go for these creative items. They may not be that useful but very much appreciated nonetheless:
Collage of memories in a frame
Name sign (of the baby's name) for the little one's room
Customized gift basket or a gift set of baby products, such as lotions and creams
Keepsakes for the mom
Milestone blankets
Organic or handmade bath products and skincare
What Should You Not Give as a Baby Shower Gift?
No matter how thoughtful you are in giving thoughtful gifts, you should avoid a few items unless the mom-to-be explicitly requests them. These include:
Used items
Baby care products nearing the expiration date
Breastfeeding essentials or baby bottles
If you're still looking for ideas for thoughtful baby shower gifts, check out these great ideas for DIY baby gifts.