Do you love making crafts? Then you may want toconsider a DIY baby shower gift! There's no better way to treat a new Mom than with a thoughtful, homemade gift. Keep reading to discover the top DIY baby shower gift ideas.
Handmade Essentials
If you are a do-it-yourself pro, you can craft handmade gifts that would make excellent baby shower gifts. These gifts can be both personal and practical, so the parents-to-be are sure to love them!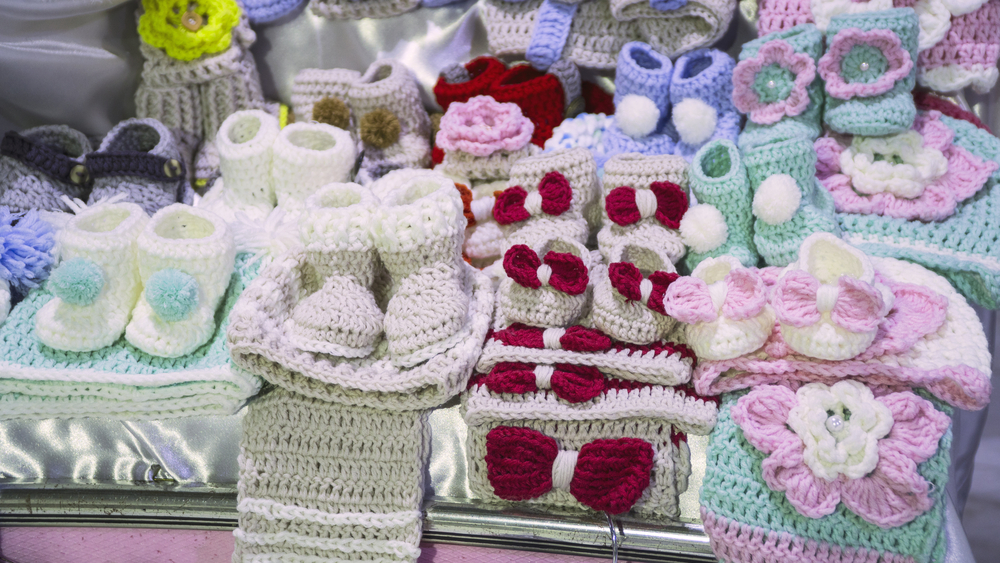 Burp Cloths
Handmade burp cloths are simple if you have sewing skills and a machine! You can use any pattern of fabric you would like. It is best to use cotton or a variety of cotton for material as it has excellent absorption and is also soft.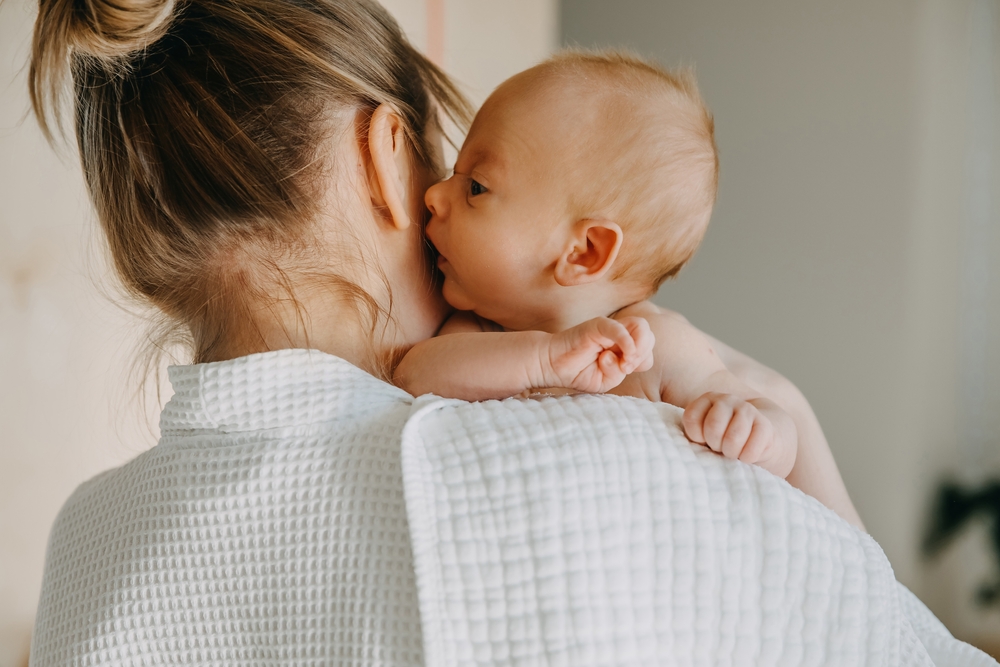 Hats
If you knit, crochet, or sew, you could create cute baby hats! You could make a simple hat that would match a variety of outfits, or you could create a hat for a particular holiday or even check the baby shower theme!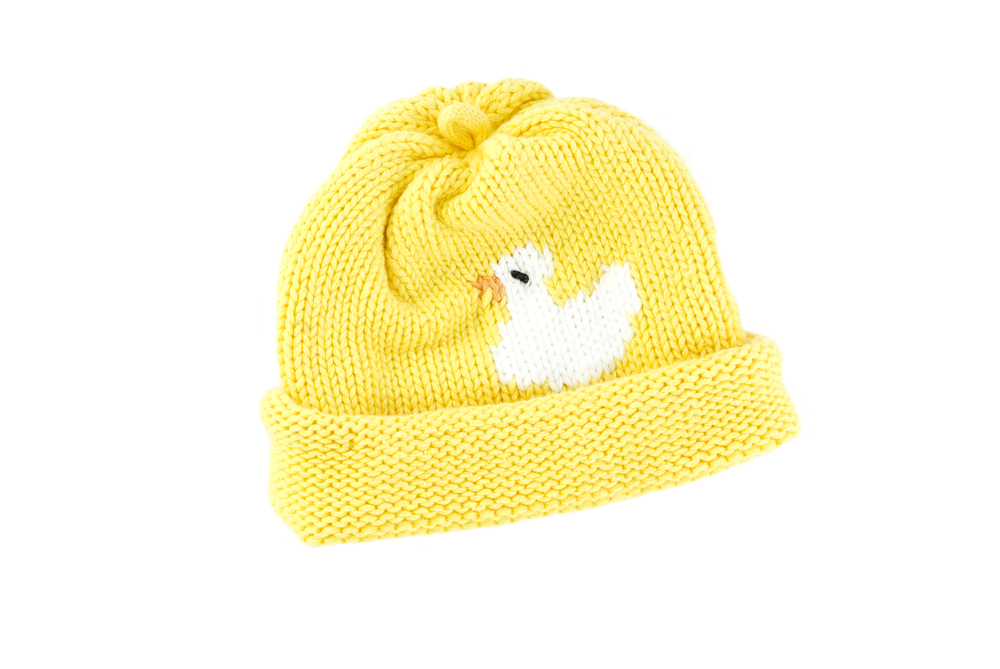 Onesies
Personalizing onesies is a fun and thoughtful DIY project! You can personalize onesies using a Cricut machine or hand-embroider images as well.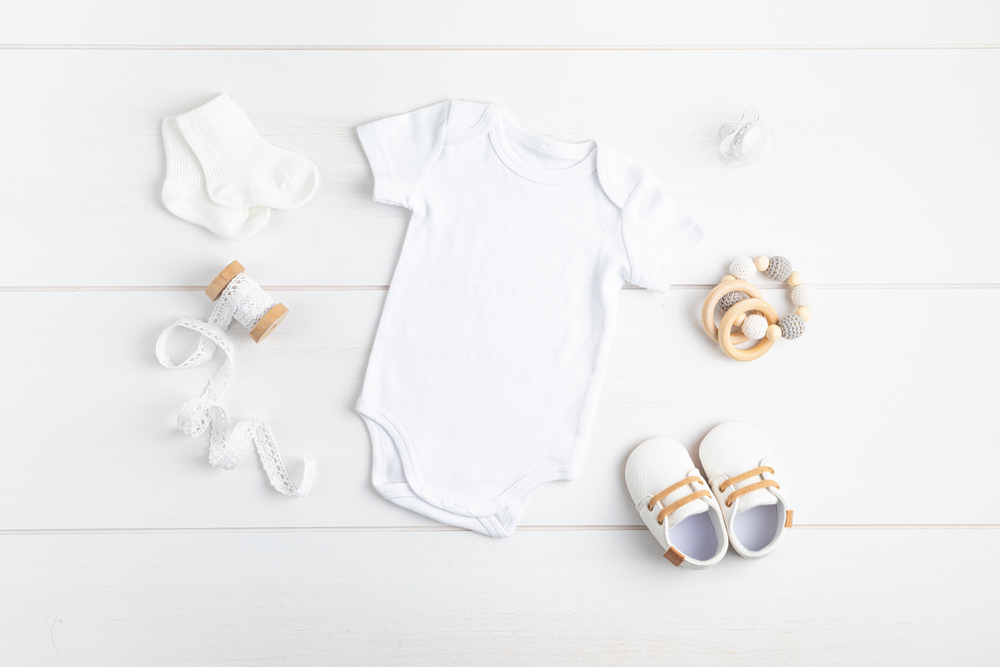 Baby Washcloths
Baby washcloths are another practical gift any new parent would love to receive. Baby washcloths can be a sewing project even for beginners!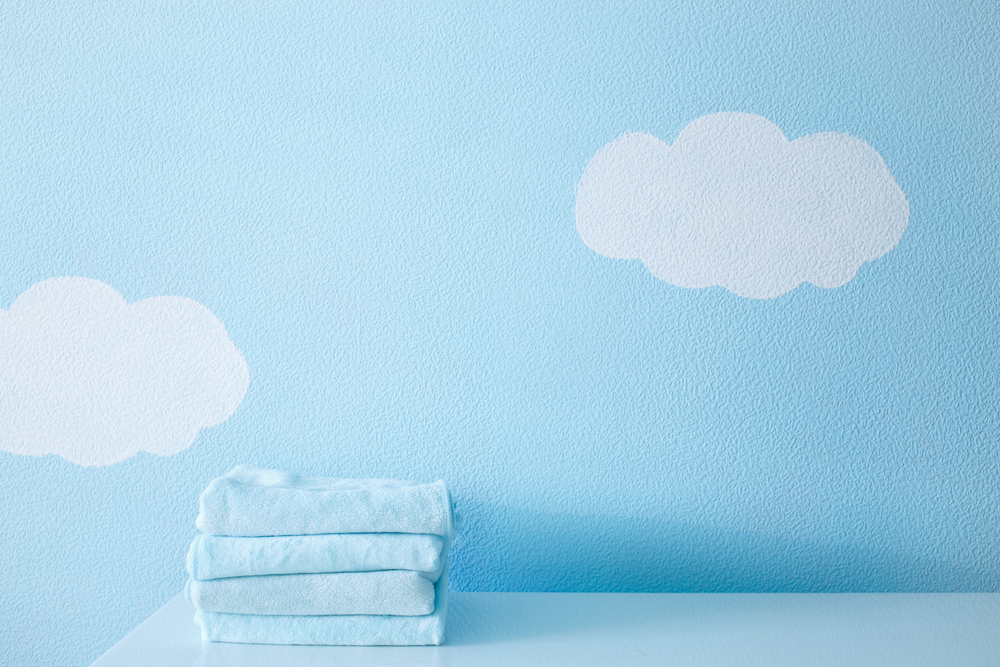 Baby is Sleeping Door Sign
Using a stencil or a Cricut machine, you can make a beautiful and practical baby is sleeping door sign. You could print this on wood, laminate, or a waterproof banner.
Pro Tip: If your craft doesn't go according to your plan, there are a lot of beautiful signs on Etsy as a last resort option!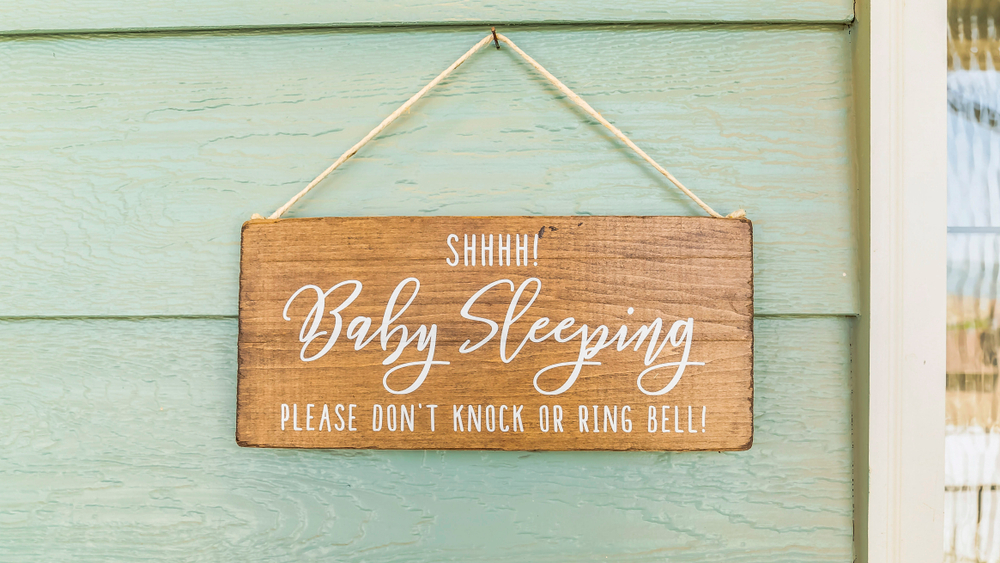 DIY Baby Shower Gift Basket Ideas
If making a homemade gift isn't up your alley, consider creating a gift basket.
How do you make a baby shower gift basket?
You can make a baby shower gift basket by gathering store-bought or handmade gifts and purchasing some gift baskets. Fill the gift basket with the items. You can add a bow or ribbon to the basket at the end for a beautiful touch.
What should I put in a baby shower gift basket?
You can put anything you would like in a baby shower gift basket! Check out these ideas for some inspiration:
Items from the Mom-to-be's registry: If the Mom-to-be has a baby registry, pick several smaller items and fill a basket with the parents' requested items.
Gender-specific items: If you know the gender of the newborn baby, you could make a gender-specific basket. For example, you could add headbands, girly pacifier clips, and outfits for a baby girl.
Useful items: There's always a need for practical items like baby onesies, baby clothes, swaddles, changing pads, baby socks, baby blankets, and other items.
Mommy survival kit: Cater the items in the basket for the new Mommy! Think of items like DoorDash gift cards, cozy socks, Frida Baby Postpartum Recovery kit, etc.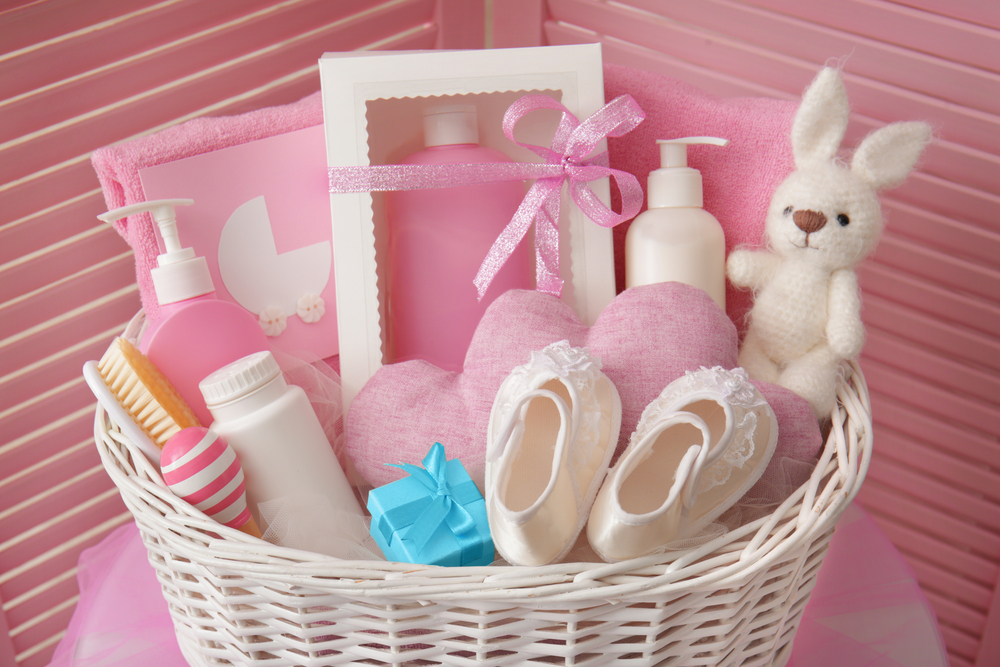 What can I use to fill the bottom of a gift basket?
Here are some ideas for filling the bottom of a gift basket:
Burp cloths or bibs: if you include cloth items in the gift basket, consider folding them up at the bottom of the basket.
Tissue paper: Tissue or shredded paper also works well for the bottom of gift baskets.
Diapers: You could also purchase diapers and use diapers to fill the bottom of a gift basket.
How much should you spend on a baby shower gift?
Generally, you should spend $25-$150 on a baby gift. Typically, the more you spend, the closer you are to the parents-to-be.
When debating how much to spend, you should consider two things.
How much can you afford to spend? Don't spend beyond your means, no matter how close you are to the parents-to-be. If you don't have much money to spend, you could help instead with preparing the home for the new baby, helping out when the baby arrives, babysitting, etc.
Rather than focusing on a dollar value, focus on how practical and useful the gift will be to the new parents. A super practical gift is always most appreciated!
What Are Some Creative DIY Baby Shower Gift Ideas?
Here are a few more creative baby shower gift ideas!
Diaper Cake
Try your hand at creating a diaper cake! To make a diaper cake, you will need baby diapers, rubber bands, and a pan. A pizza pan works well for the base! You can find a cheap pizza pan at the Dollar Store!
Start rolling the diapers, securing them with rubber bands, and arranging the base. You may need a bottle of baby lotion or a paper towel tube to sit at the center of the base.
Next, create layers of the diaper cake. You can make the diaper cake as big or as small as you would like.
Once the foundation is complete, you can start decorating! You can pick a theme for the diaper cake (like a teddy bear theme or Noah's ark theme) or add practical items like baby blankets, a binky, etc. You can also add ribbon and tulle to dress it up.
For more diaper cake tips, check out these great diaper cake ideas.
Pro Tip: Tell the baby shower host that you are bringing a diaper cake! They may want to put it on display as a centerpiece!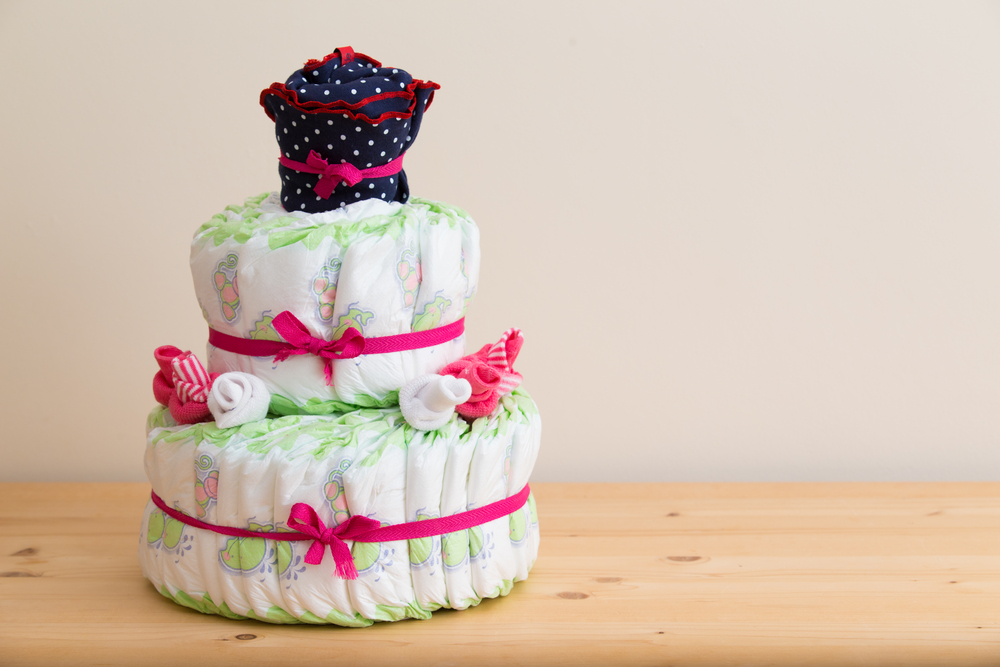 Baby Girl Bouquet
Create a baby girl bouquet out of pink blankets, frilly socks, and onesies. Not only does this bouquet look beautiful, but it is also practical! For example, check out this great idea for a baby girl bouquet.
Baby Boy Bouquet
You can also make a baby boy bouquet! Make a baby boy bouquet out of blue baby blankets, burp cloths, green baby socks, bibs, etc.
Now that you have some great gifts to DIY in mind, you are ready to tackle the perfect baby shower gift!