Whether social distancing or celebrating a long-distance baby shower, you may consider a virtual baby shower. If you have questions about how to word invitations and how to make virtual baby shower invitations, we are here to help! Continue reading to learn everything you need to know.
How Do You Invite People to a Virtual Baby Shower?
You can invite loved ones to a virtual baby shower via online invitations, email, mail invitations, or via a Facebook group or Facebook event.
Talk with the mom-to-be and get her guest list. Depending on how you send invitations, you will likely need email addresses or addresses from the mom-to-be.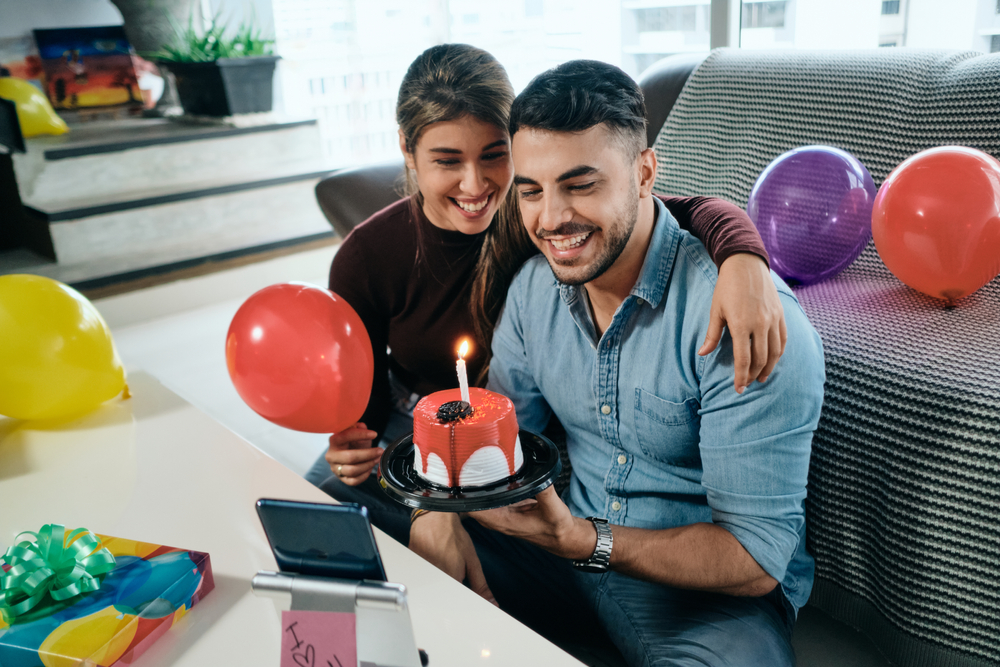 What Should a Virtual Invitation Include?
It's essential to communicate clearly on virtual baby shower invitations. A virtual baby shower invitation should include the following information:
The date and time of the virtual baby shower
Names of the parents-to-be
A link and instructions for attending the virtual baby shower (Zoom, Skype, etc.)
Baby registry information
How to RSVP and RSVP date
Any additional requests (for example, preparation guests may need to do if there will be virtual baby shower games, etc.)
What Do You Write on a Virtual Baby Shower Invitation?
If you need some guidance and wording ideas for virtual baby shower invitations, we are here to help! Check out the wording examples below.
Virtual Baby Shower Invitation Wording Ideas
Example 1
You're invited! Join us to celebrate a virtual baby shower in honor of Becky. Let's shower Becky and her sweet baby girl with lots of love!
If you would like to send a gift or card, please mail it to: (include address)
Example 2
Virtual Celebration! Susie and Mike are going to be new parents! Join us on (date) for an online baby shower to celebrate their bundle of joy!
Example 3
Join us for a virtual shower! We are celebrating parents-to-be Jessica and Randy! Let's help them welcome their little pumpkin. Join us via Zoom for a special day honoring Jessica and Randy!
Example 4
A baby boy (or baby girl)is on the way! We hope you can join us for a virtual baby shower to celebrate Anna, the Mom-to-be!
Example 5
Oh boy! Send the Mama-to-be some love! We are hosting a long-distance baby shower online for Sarah and (baby's name)!
Example 6
Happy hour baby shower! Join us for a virtual co-ed baby shower! Let's sip together to celebrate a gender-neutral baby shower for Lisa and Tom!
How Do You Make a Virtual Baby Shower Invitation Online?
There are a few different ways to make virtual baby shower invitations online.
Canva Or Another Design Program
Canva is a free online program that allows you to design baby shower invitations and much more! You can search Canva's free templates by searching "baby shower invitations." After you customize the invitation to your liking, you can download it. You can then print it out and send invites in the mail, email it, text it or post it on Facebook.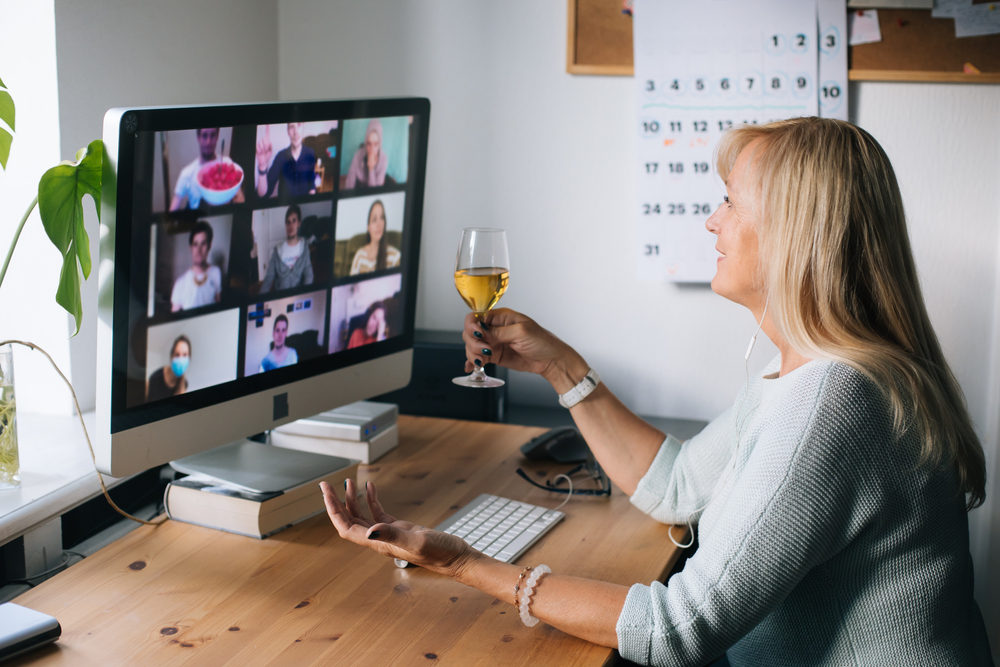 Order Invitations On Etsy Or Another Online Boutique
Suppose you don't want to design the invitations for the big day yourself. In that case, you can order invitations on Etsy or another online boutique. Some invites may also be printable, allowing you to print them right at home!
Create A Facebook Event Or Facebook Group
You could also skip the invitation and invite people via a Facebook event or group. If you have some guests or family members that are not on Facebook, be sure to figure out a way to invite them.
How long should a virtual baby shower last?
A virtual shower should be about 1-1.5 hours in length. Virtual baby showers are shorter in length than traditional baby showers.
Interested in hosting a drive-by baby shower instead of going virtual? Be sure to check out our tips for drive-by baby shower invitations!