What is the difference between a baby shower shirt and a regular shirt?
A regular T-shirt can be worn to any casual event. Baby shower t-shirts are specially ordered to fit a baby announcement. This can be worn by the mom-to-be or also the baby shower host. Be sure to communicate with your guests if coordinated T-shirts are going to be ordered, or if there is a specific shirt that you would like the host to wear.
A baby shower shirt may say something to the effect of "Welcome Baby Austin," for example.
What are some reasons for giving a baby shower shirt?
Maybe you're the host or a guest attending an upcoming baby shower and simply want to acknowledge how special a new baby can be in your friend or loved one's life. These shirts can also be catered to a gender reveal.
Another reason may be that you and the guest of honor have coordinated special themed shirts for everyone at the baby shower party. This may also be thought of as your baby shower gift to the new mother or new dad. However a pregnancy announcement is delivered, this may be a fun idea to incorporate into your special day.
What is the average price for a baby shower shirt?
When reviewing the prices online for customized baby shower T-shirts, there are varying prices depending on how many shirts are ordered. The typical price ranges from $10 to $25. Many sites can customize short-sleeve or long-sleeve sets per request.
Fun Baby Shower Shirts for the Whole Family
The whole family can join in on the fun by picking out matching T-shirts for the entire family. This idea could even be adapted to fit a Mother's Day or Father's Day celebration. Choose from dinosaur themes to Disney designs. Many of these could be catered to a pregnancy reveal. There are even unisex options if you want the look to be somewhat uniform.
These can even be purchased for a birthday party, or just to brighten up the wardrobe for your super fun baby shower.
Baby Boy T-shirt Ideas
There are a lot of great options for baby boy T-shirts. You can select from T-shirts and baby onesies with "Little Dinosaur" themes, an ode to the grandparents, and many more. An even funnier one says, "Future Ladies Man." Whatever vibe you're going for to celebrate your baby boy, make sure to review the wide selection Etsy or other sites may offer.
Baby Girl T-shirt Ideas
There are many types of baby clothes for a baby girl. These themes can help you narrow down some ideas that may fit your personality for your shower.
One great theme if you want to include family and friends is "Team Girl" shirts. You can make them yourself, or have them custom-ordered. These could be ordered as maternity shirts for the mom-to-be, or onesies for your existing babies. Choose from any color selection, including pinks, purples, and greys.
Dad-to-Be
Whether you're buying Dad a family t-shirt for laying around the house or for your shower, there are many selections to choose from. Some have printed woodland animals that may fit your baby shower theme if you're having a co-ed shower. Choose from a variety of styles, including v-neck t-shirts or long-sleeve t-shirts.
Funny ideas may include phrases such as "I Make Cute Babies," or "I Want To Avocuddle." Your best option is to choose a theme that you enjoy, and chances are there is a shirt available for the big event or your next gift.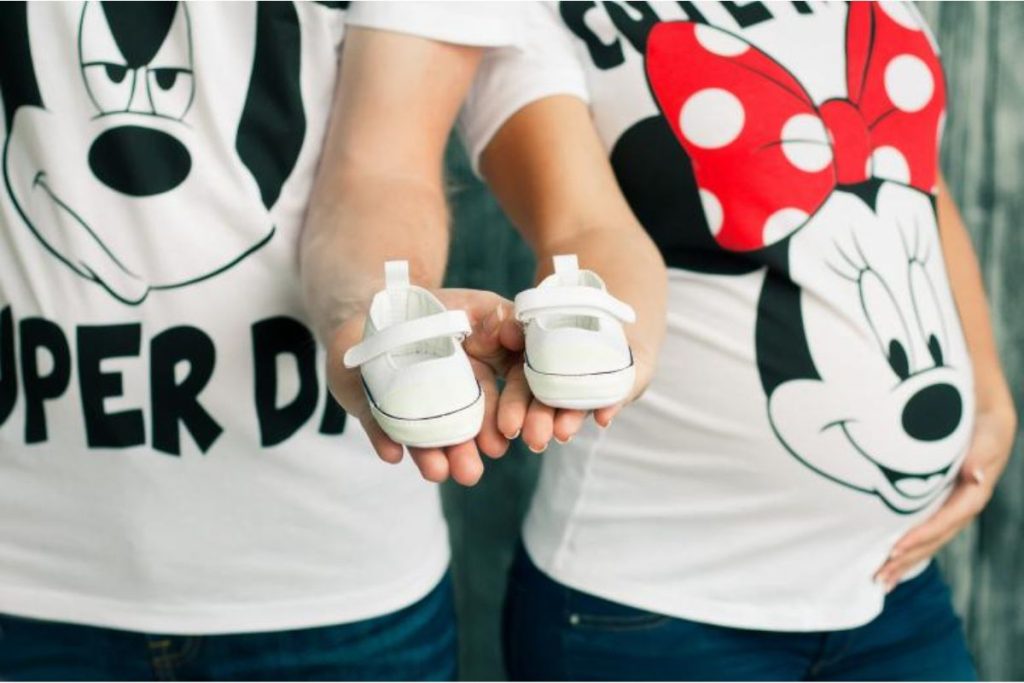 New Mom
Women's clothing is very easy to find for a new mother. These can be easily ordered to fit a baby shower theme. There are hundreds of T-shirts, including Winnie the Pooh themes, dinosaur themes, taco themes, and so on.
Some of the shirts even include funny phrases such as "Baby Loading" and "My New Name is Mommy." These T-shirts could even be versatile to use for a girl's gender reveal, or a boy's!
Family Matching Shirts
Family matching shirts for the baby shower can be a great way to bond. A family could even use this as an opportunity to take some family photos with their themed T-shirts. Choose from tank tops, hoodies, or short sleeve shirts.
Whether you're having a boy or girl shower, family-themed attire will always be a memory you can treasure. Choose from funny baby sayings or the traditional "Mommy to Be" and "Future Big Sister." You may even get a discount for buying multiple shirts at checkout. Whether your family likes a flannel theme, retro, animals, or Star Wars, there is a style that fits every family.
Big Brother Shirts
What better way to make your son feel special than to buy him his t-shirt for the arrival of the little one? This is a cute baby shower idea if you're kids are going to be at the party.
Some cute ideas online include sayings such as "Promoted to Big Brother" or "Every superhero needs a sidekick!"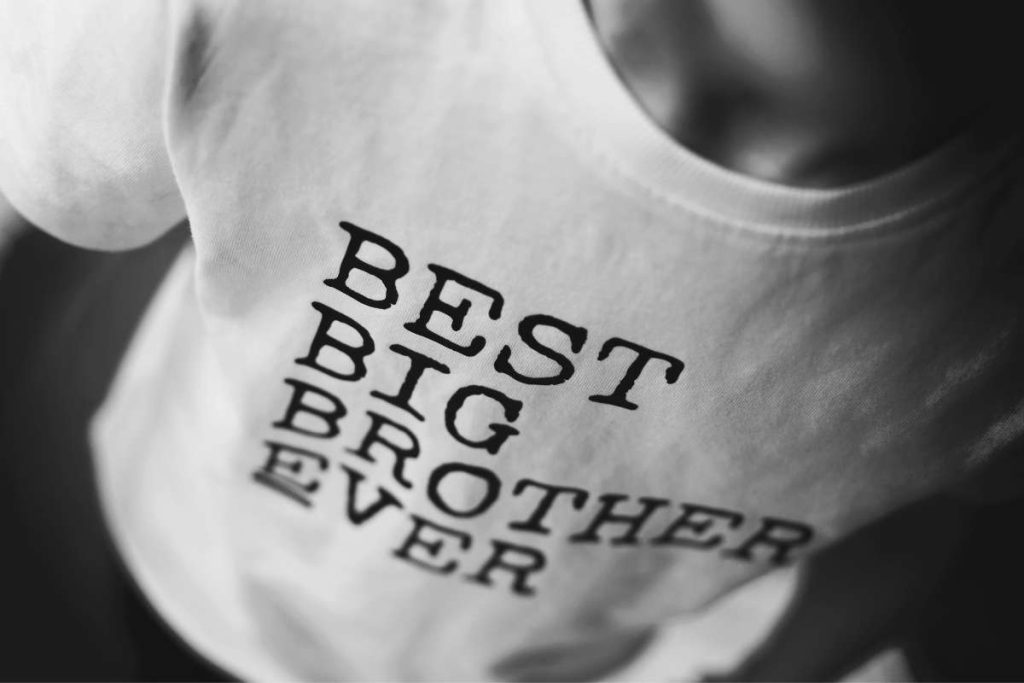 Big Sister Shirts
There are plenty of colors and styles for a future big sister to choose from. These shirts can be used for a baby shower or a pregnancy announcement. Choose from phrases such as "Promoted to Big Sister" and "Big Sis in Training."
If you're wanting to give these as a gift for the mom-to-be, these also can be purchased as sibling sets. A T-shirt and a onesie are included.
Gender Reveal Shirts
Gender reveal T-shirts are versatile and could be used for the baby shower itself or a gender reveal party. Choose from a wide variety of phrases, including "Keeper of the Gender," and "What the Duck will Baby Be?" These also could make great gift ideas for the mom-to-be or anyone in her family.
You could also have the entire family dress up in a themed gender reveal shirt. They make great gifts and keepsakes for the guests attending as well.
If you're looking for inspiration for what to wear to a baby shower as a guest, check out this post about baby shower outfit ideas.