Choosing Baby Shower Centerpieces
Your loved one's bundle of joy is almost here. All your friends and family are planning a baby shower for the mom-to-be.
Do You Need Centerpieces for a Baby Shower?
You can certainly host a baby shower without choosing a centerpiece. However, baby shower centerpieces can transform a plain venue into a splendid party forum that will delight the new mom and the guests.
If you are planning a themed baby shower, centerpieces help bring the entire party together.
What is a Good Centerpiece for a Baby Shower?
Picking the ideal centerpieces can sometimes be daunting. Where do you start? How do you decide what's best for the shower you're planning?
You can use floral centerpieces. It's hard to go wrong with flowers. A unique floral centerpiece can make a stunning statement on the guests' table or at the venue's entrance.
Alternatively, get centerpieces based on a color scheme. Pink and blue are the classic colors for baby showers and gender reveal parties. But you don't have to limit yourself to the two.
And what about table centerpieces? These are great for emphasizing the party theme. You can use flowers, balloons, cutouts, or even cake.
Let's get into details on these and more baby shower centerpiece ideas.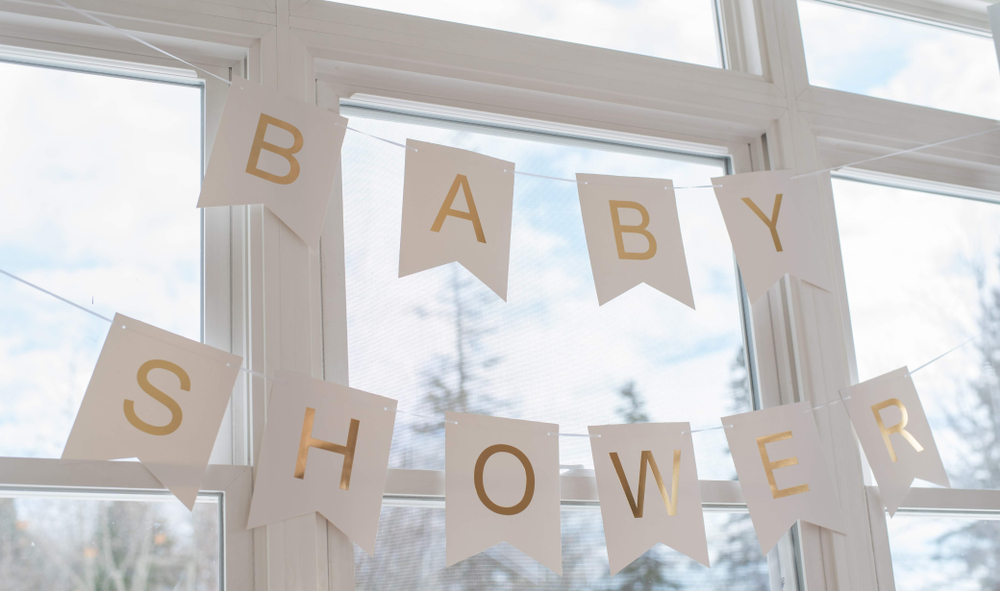 Baby Shower Themed Centerpieces
A themed baby shower is often an excellent idea for creating a unique experience for the mom-to-be.
It's the best option if you already know the sex of your baby. However, you can also go for a neutral theme on your baby shower centerpieces if you're awaiting the surprise upon the baby's delivery.
Sample these breathtaking centerpiece ideas that speak to various baby shower themes.
DIY Centerpieces
You don't have to outsource your centerpieces if you can create some incredible pieces yourself. You can buy unavailable items at dollar stores. Plus, it feels great to try DIY baby shower decorations using homemade materials.
So, here are some fantastic ideas on DIY centerpieces for a baby shower.
Mason jar – These versatile containers come in handy when making personalized DIY table centerpieces. Place your choice of flowers-especially baby's breath or daisies, in your mason jars and add adornments that match the baby shower theme. You can have baby-themed paper or paper stroller, teddy bear, onesie, or ducky toppers. Or add a playful twist by adding candy, peanuts, or glass pebbles into the mason jars and use them as DIY weights for your baby shower-themed balloons.
Decorate onesies – Make your mom-to-be loved one feel special on her big day by decorating her baby's onesies. Not only will the DIY onesies be helpful after the bundle of joy arrives, but this is a fun-filled activity to include in the baby shower. You can use different decorating tools to make adorable designs, including craft-cutting machines, fabric markers, fabric fusion sheets, iron-on vinyl, and letters.
Table Decorations
Gorgeous table decor also doubles up as eye-catching centerpieces. Whether on the dessert, gift, or guest tables, these decorations will set the tone for your baby shower. But your selection depends on the baby shower theme.
Dessert Table Decorations – What's a baby shower without a dessert table? Apart from the mom-to-be craving for sweet treats, the dessert table will be one of the guests' favorite spots. So, why not adorn it with jaw-dropping decorations? Baby-themed cupcakes or a baby shower cake with cute toppers will do the trick. But a diaper cake can also be inexpensive, simple, and practical. And there are so many ways to customize or package the diaper cake to spruce up the dessert table.
Rubber duckies – These adorable centerpieces add preppiness to your baby shower table decorations. Their simplistic arrangement only requires several glass bowls, rubber duckies, glass peoples, colored water, and ribbons. Like rubber duckies, teddy bears and baby blocks are classic gender-neutral decorations that blend well with most baby shower themes.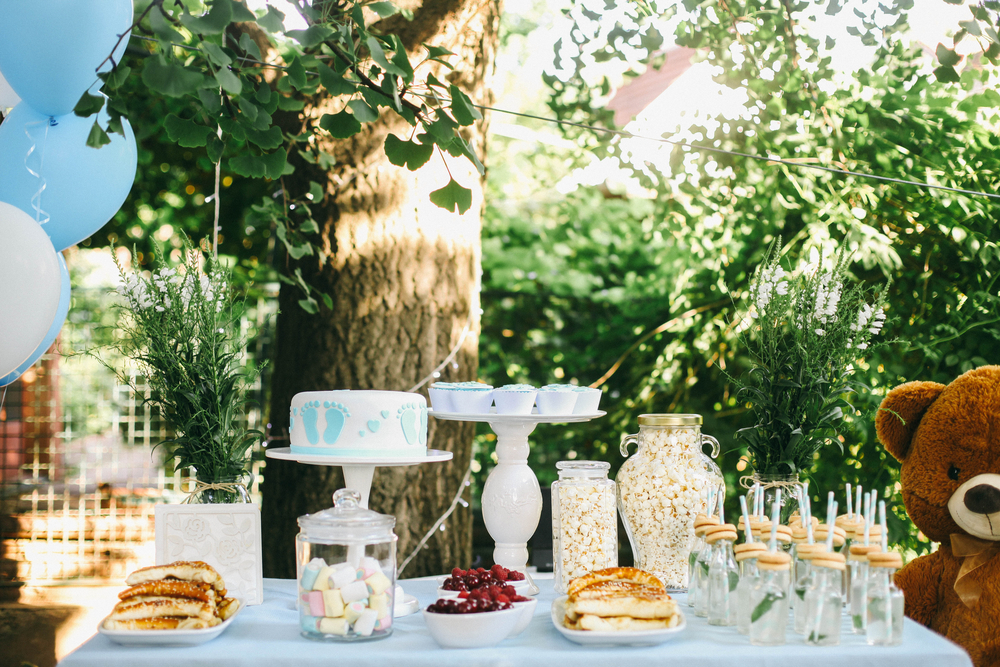 Gender Reveal Party Centerpieces
Want to couple your loved one's baby shower with a gender reveal? Include gender-specific centerpieces that will have the guests gasping with delight before and after revealing the sex of the baby.
Printable game centerpieces – Nothing entertains the guests more than fun baby shower games. So you can include printable baby shower games like this Woodland 'How Big is Momma's Belly' game. Or print classic nursery rhymes games on cardstock and place them on each guest table. The guests will be ecstatic guessing the nursery rhymes that have specific phrases. And consider the baby's gender by using pink- or blue-themed versions of this baby shower game.
"What will Baby Bee?" centerpiece – Surprise the guests and mom-to-be with this What will Baby Bee? confetti gender reveal balloon. It has a gender-neutral exterior, so no one will know the baby's sex until they pop the balloons. This sweet balloon bundle also blends well with most baby shower themes.
Gender Neutral Centerpieces
You can have gender-neutral centerpieces if you're not privy to the baby's sex. The momma-to-be may prefer to wait for the big surprise on her delivery day. Or she could be saving the news for the baby shower.
Some unique gender-neutral centerpieces to have in the baby shower include:
Diaper cakes – These are sweet, simple, and valuable centerpieces the mom-to-be will appreciate.
Safari-themed baby shower bundle – This includes a welcome sign, toppers, invitation cards, diaper raffles, and registries. So it has all you need to set a gender-neutral theme at the party.
Rustic baby shower centerpieces – These popular decorations will add sweet, laid-back vibes to the baby shower. It can also create an air of sophistication.
Baby Boy Centerpieces
Are you welcoming a baby boy? There are a ton of baby boy centerpieces to complement the hues of your preferred color scheme. Here are some examples:
Baby footprint toppers – Celebrate the awaited arrival by having these beautiful baby feet toppers on your cupcakes. They're a signature addition to your party decorations, adding an elegant look to the cupcakes.
Fold and flare centerpieces – Add a dot of happiness to the mom-to-be as she awaits her baby boy. The cute fold and flare centerpieces are easily set up in various areas, including on tables and at the entrance.
Blue theme honeycomb centerpieces – For a delightful addition to your baby shower, have this set of honeycomb centerpieces. This 9-piece set from Walmart includes paper cartoon elements, a baby stroller, a feeding bottle, and a onesie.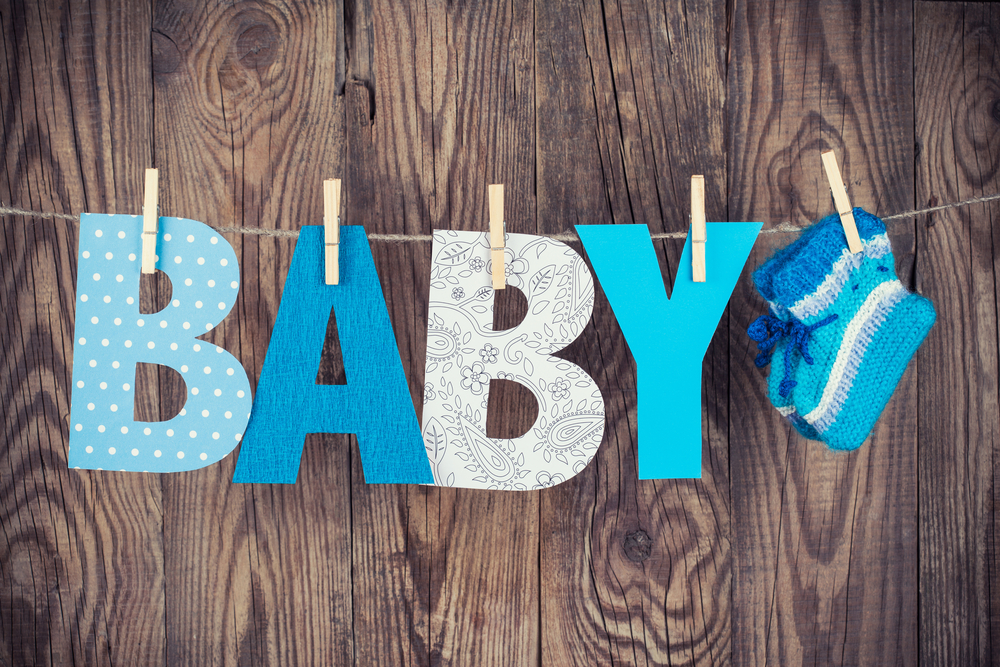 Baby Girl Centerpieces
A beautiful princess is on the way! So, of course, there's no better way to celebrate the mom-to-be than having breathtakingly beautiful baby girl centerpieces. Below are a few examples.
Fairy tale princess centerpieces – Have pretty shades of pink and blend them with aqua and gold on your centerpieces. These can include floral arrangements, tableware, or mini-cakes.
Mini mouse baby shower centerpieces – Add charm and glamour with this pink Minnie mouse decor as a centerpiece. And the mom-to-be can reuse the cute-looking toppers for her baby girl's first birthday.
Pink flower pot and balloons centerpieces – Introduce a gorgeous, girly effect by having this super cute centerpiece for a baby girl's baby shower. And it's so easy to set up!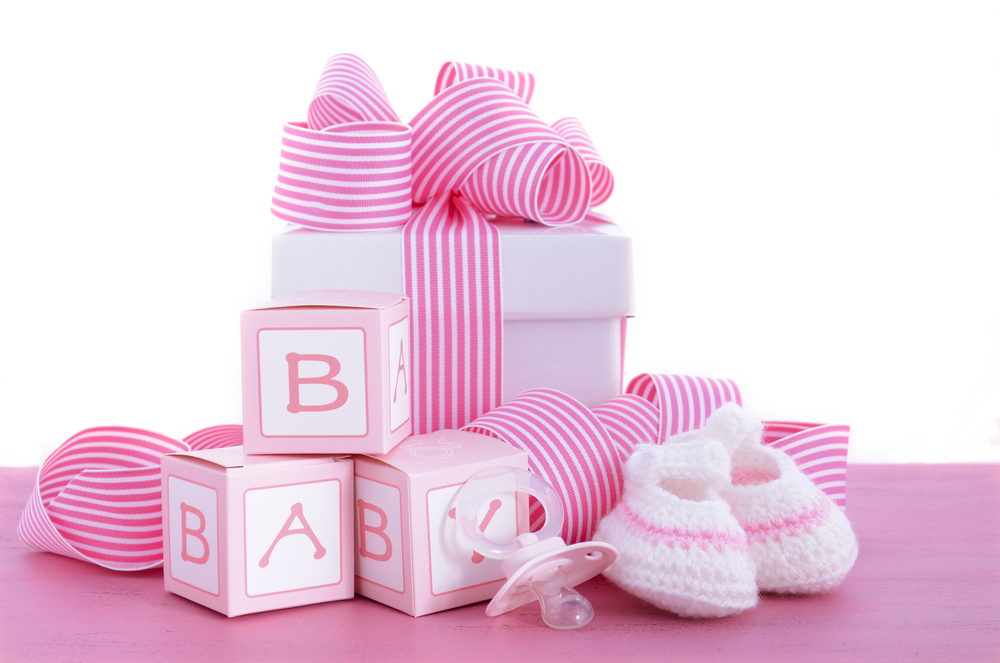 How Do You Decorate a Baby Shower Space?
Your baby shower isn't complete without decorations. So whether purchasing baby shower bundles from your favorite supplier or making them yourself, add pomp and color to your party with the following:
Party decorations – Whether you're going big or small for the baby shower, there are tons of party decorations for that extra glam. Hot air or confetti balloons, flowers, and curled ribbons would be a perfect combo. You can also use honeycombs, pennant banners, cutout letters, glitters, and table pieces to add a pleasing effect.
Party favors – How about having jungle critters or scented candles for your baby shower favors? Also, sweet succulents are easy-to-take-care of gift prizes. Thank your guests with paper baby strollers that can serve as gift cards or candy boxes. Or let them go home with these hot air balloon lollipop favors.
Reuse for a birthday party – Reusable party decorations are a thoughtful option. Go for baby shower blocks, rubber duckies, and cake toppers that the mom-to-be will still use when the baby turns one.
Looking to host a gender reveal party in addition to your baby shower? Check out these great suggestions that will leave your guests speechless!